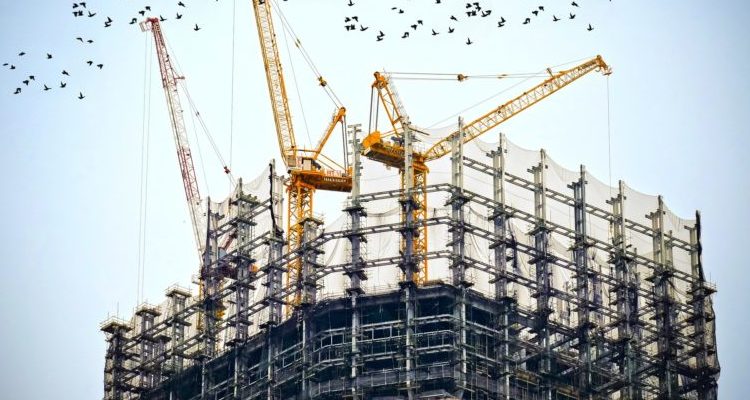 Gearflow sat with Petr Bartusek, Commercial VP at Blade Platforms LLC, to talk about the challenges in selling high priced construction equipment in the United States. Petr provided us with the 3 top tips for selling expensive equipment.

For those unfamiliar with Blade Platforms, they have been a prominent Mobile Elevating Work Platform (MEWP) brand in Europe for 30 years. Their fleet consists of top of the line truck mounted aerial platforms ranging from 108 feet to 330 feet making them a part of the tallest Aerial Work Platform (AWP) category class in the industry.

The first Blade Platform truck was introduced in the United States in 2009. Now with a fleet of 20 trucks, Bartusek is tasked with growing the brand, utilization rate, and awareness of this new way to work at height in the United States.

He shares the 3 primary factors that he focuses on to increase the awareness and penetration of the Blade Platforms brand. Below, find the best tips for selling in our industry.
1. Identify Your Niche, and then your Competition
In talking with Bartusek, it was obvious that he knew the specific jobs his products perform best in – jobs that require working at heights I consider terrifying and jobs that require massive "Up and Over" flexibility.

"Once you get over 200ft, there are no other options"

Although categorized as a Boom Lift, Bartusek believes his competition is less so other boom lift brands but instead his competition is the status quo. In the UK, Boom Trucks have been used for more than a decade in refineries, a key target for Blade. However, in the US, scaffolding and cranes are so engrained in the status quo of the refineries it is really difficult to break through. Despite the proven 6x efficiency gains a refinery job can expect by using one of Blade's trucks, the mentality remains:

"In the US it's been done like this forever so their thought is, why change"

Having identified his true source of competition in the Refinery business, Bartusek is focusing on education.

Refineries remain a primary target for Blade Platforms but Blade has carved out a niche where they are a need-to-have as opposed to a nice-to-have: Wind Turbine Maintenance.

The wind turbine manufacturing industry is a nearly $10b industry in the US where 85% of the market is owned by three players: GE, Siemens, and Vestas Wind Systems (according to IBIS World). This means that the market is large enough to sustain Bartusek's US market penetration and concentrated enough to quickly grab market share within it while he works to educate their other target markets.
2. Remove Barriers to Entry
Especially with a high-priced item like Blade Platforms, trialability is everything. When introducing a new brand into the market, rethinking your business model is required to remove any barriers to trialability.

Bartusek's model is unlike most distributers in the US in order to remove any barriers to entry.

"There are a lot of ways to work with us. You can go to us as your first point of contact for new and used equipment sales or you can rent directly out of our fleet. If someone orders a new truck, it can take up to a year to build. We want to make it easy for our customers to see what our products can do first-hand so we often rent or [end up] selling used.

What makes us unique, however, is that you can rent our trucks 'bare' or you can rent them with an operator. This takes away the training requirements, liability, and hassle that comes with buying."

By removing all barriers to entry, and keeping overhead low, Bartusek can focus on brand awareness and education in order to influence growth.
3. Educate on Results, not Features
Bartusek will be the first to tell you that they are still in the educational stage as a brand.

"Our sister company in Manchester has 40 trucks running at various heights and they aren't the only ones in the UK. However, in the US, you'd have a hard time finding 200 of these booms in the entire country.

Educating both end users as well as the sales teams at rental partners like United Rentals is key. The knowledge of applications for our products can't live with one single person because if that person leaves or retires, we start from square one."
Bartusek emphasizes the importance of keeping in touch with the inspectors, the engineering companies, and the city officials so when the job arises where Blade can be a real game changer, they can let their product shine.

"For your standard project, we are a cherry on top to sweeten the deal and may never be the number one choice if the default is scaffolding or boom lifts. However, if there is a time constraint and competitive pressure, we can be the game changer."

Bartusek shares and example of this occurrence.

"The NHL stadium in St Louis needed to be painted following the end of the regular season in time for a concert. They didn't have the equipment that could compete on schedule and there was no time to put up and take down scaffolding. The painters used our truck and completed the job in six weeks, well ahead of schedule.

We need customers to learn about this use case so they can begin selling for us. We have a proven product not just for jobs above 200ft but for the tight spaces and up and over jobs.

This transforms us into a brand where customers want to work with us and not just have to work with us."