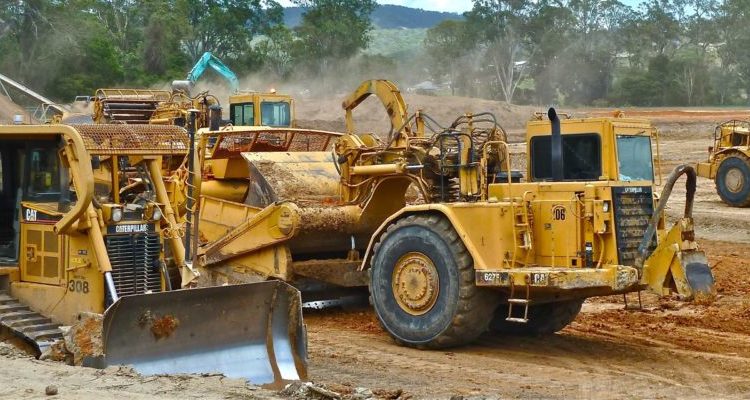 For generations, buying parts required a lot of time on the phone. Therefore, why have a website that goes beyond the contact us form? Today, contractors want to buy their parts online, therefore you need to adapt.
Today, paying a monthly fee to get your parts and equipment up on a traditional listing website is the first instinct of any equipment seller. 
What still doesn't change is the need to pick up the phone and call the seller to make a purchase.
However, this will change. Why? Because it has already changed in Business to Business (B2B) sales everywhere and all signs point to heavy equipment being next.
Here are 6 reasons why your heavy equipment, parts, and accessories need to be accessible online.
1. Buyers are getting younger.
According to a Google study, nearly half of B2B buyers are millennials. Millennials are not just responsible for half of the buying decisions, but 82% are part of the buying committee in some capacity.
Why does that matter? Millennial buyers shop differently. They expect the same experience when buying a skid steer than when buying a book on Amazon.
Take Grainger as an example, 56% of total revenue – $5.84 billion – came in through its e-commerce channels. Their ecommerce site looks a lot like Amazon, with quick search, same day shipping, and images for all 400,000 products they sell.
As more Baby Boomers retire and their businesses are taken over by the Gen X and Millennial generations, a digital transformation should become the number one priority.
2. Buyers start their parts search online
According to Google, 90% of B2B researchers use search specifically to research business decisions. However, 71% of B2B researches start their search with a generic search as opposed to something specific like your brand. Which leads to my next point.
3. Buyers read about you before they talk to you
So many customer journeys start with the generic search that the purpose of websites have changed dramatically. Your own company website is no longer the only way prospective clients learn about you. They read reviews, they look on marketplaces, they look at social media.
In fact, according to Demand Gen's 2017 B2B Buyer's Survey, peer reviews are just as important as pricing (67% vs 75%).
4. Buyer's want to self-educate
The next generation of buyers do not want to talk to sales reps. According to Forester's Death Of A (B2B) Salesman, B2B buyers prefer to self-educate versus talk to a sales rep by a factor of 3 to 1.
This explains why companies like MachineryTrader get over 1 million unique site visits a month.
The 3-1 statistic is not surprising given the previous three reasons. According to the same Forester report, researching facts and reviews about you gets them 57% through a purchase before they reach out.
5. Buyer's use their phone, a lot. And construction companies are adapting.
According to Google's report The Changing Face of B2B Marketing, 42% of B2B customers use mobile devices during their purchasing process. What makes that number telling is the type of customer that 42% is referring to.
The B2B statistics used in this blog are, for the most part, referring to buyers that sit an office all day in front of their computer. In construction, those executives rarely exist. There are more buyers that likely check their email once at 5am in the morning before going out on jobs than those that are in the office all day.
Moral of the story, if buyers can't find you, or the parts (and equipment) you sell online, on their phone you likely won't be found at all.
This behavior has caught the attention of investors. According to the McKinsey Global Institute, construction technology firms received $10 billion in funding from 2011 – 2017 with mobile and cloud-based collaborative platforms, online marketplaces, and augmented reality companies leading the charge.
6. Buyers prefer self-service reordering.
According to McKinsey, 86% prefer using self service tools for reordering rather than talking to a sales representative.
Tools to enable self service reordering makes your clients happy, your sales people focused on new business, and your customer retention higher.
Self-service is no easy task. Self-service, at the core, means customers should be able to easily find what they are seeking online. According to Shopify, customers who use site search are almost 2X more likely to make a purchase and can generate upwards of 40% of your site's revenue. Are your products searchable via search engines and your site? If not, you're missing out on customers who are ready to buy the parts or equipment you sell online.
To get started online, apply for your own branded storefront at Gearflow.com or learn more about Gearflow.