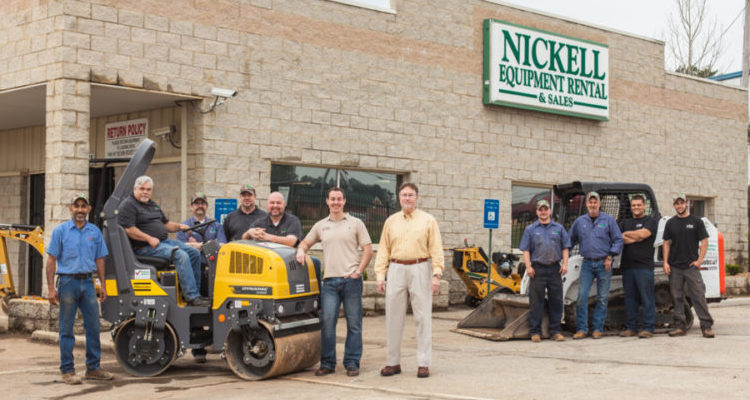 Nickell Rental was acquired for a historical multiple in 2018 by Sunbelt Rentals. Gearflow sat with Josh Nickell to learn how.
When I asked Josh Nickell, the third generation ex-CEO of Nickell Rental, how he was able to achieve the best multiple in the industry he immediately referenced this quote by James Baldwin:
Those who say it can't be done are usually interrupted by those doing it.
The fact of the matter is, in the equipment rental industry, many businesses are renting out the same equipment as you are. Therefore, it is imperative for rental business owners to think differently.
It's clear that Nickell did things differently.
During his tenure as CEO from 2012-2018, Nickell Rental achieved:
20% compound annual growth for 5 straight years.
90%+ employee retention rate across their 80 person team.
$2M EBITDA on a $7M topline at the time of the acquisition.
These metrics are the results of the many incremental improvements Nickell had implemented over the years that ultimately led to an acquisition offer from Sunbelt that they could not refuse.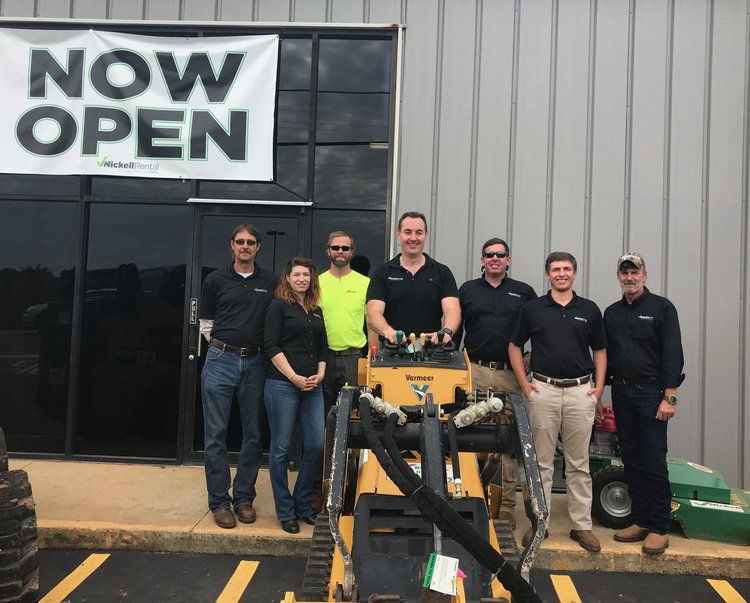 I sat down with Nickell to understand how Nickell Rental approached growth differently, what incremental improvements he made, and how he worked to implement them during his time as CEO.
Nickell Rental
Josh Nickell's grandfather retired from GE and decided he wanted to acquire either a Steak and Ale restaurant or a tool rental store.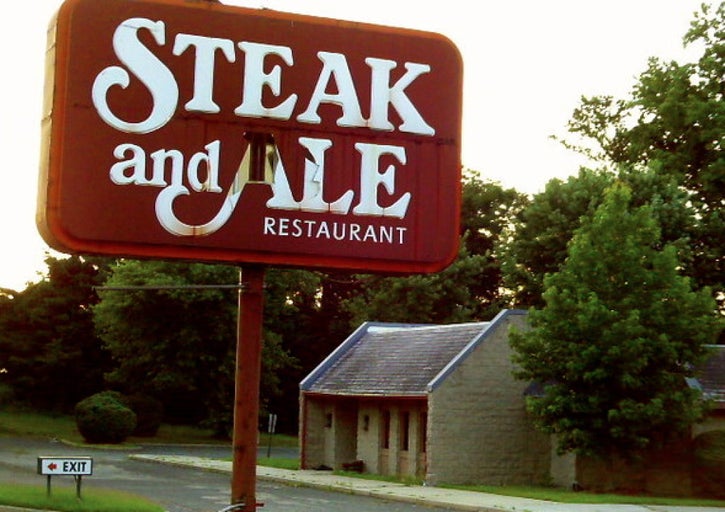 "He picked the right one of the two" Nickell laughed. "Steak and Ale's are no longer around."
Nickell's father, Tom Nickell, was three months away from his doctorate in dentistry before he joined his father in law in the business.
"In Kentucky at the time, it was said if you were smart you became a doctor or a dentist. The only problem is that my Dad absolutely hated dentistry. When a psychiatrist came in to talk to my dad's class about the extensive work she does with dentists, he called his new father in law and said he wanted to start the business with him" said Nickell.
"He did not know much about equipment. To give you some context, he once tipped a lawnmower over to pour the oil out when changing the oil. However, my dad is a creator and really enjoys the business side. My grandfather retired a few years later for medical reasons and my dad took over the business" recalls Nickell.
There seemed to be a lot of parallels between Josh's path and his father's.
"I went to school on a full music scholarship but found that I was really good at music, but did not enjoy it. I changed course and went to Drexel University because of their co-op model. I started at a large company out of school then went to a company with 30 employees where I really clicked with the CEO's philosophy. The CEO said that he really enjoyed running and growing a business, regardless of what the business is. I realized that I wanted to give Nickell Rental a shot, especially knowing that I had no siblings to take the business over in my place."
"I moved to Georgia and started at the counter at Nickell Rental. It was clear that I inherited my dad's prowess for equipment. I once filled a one ton roller's water tank with fuel. But I was able to learn every part of the business. I grew from the counter to the sales desk to manager and eventually CEO just as the recession had hit" Nickell recalls.
Nickell took over the business in 2012 as his Dad stepped down and into retirement.
"My Dad and I are both very different people but work well because of that. We share the same core values but have different strengths. My Dad is a better creator. I am better at scaling. We had an established market and opportunity to scale, we just needed the culture and the processes in place to grow our footprint."
"In 2017, we came together as a leadership team to decide where we wanted to take the company. There was an overwhelming opinion that we should continue to grow the company. We couldn't grow to where we wanted without the cash so we went out to Private Equity to raise the cash."
"Around the end of 2017, Sunbelt came in with an offer we couldn't refuse. Our entire team was a part of the negotiations which was very unusual for a typical acquisition deal. Everyone came away very happy with the results" said Nickell.
So what were the keys to Nickell's success?
1. Start With Employee Engagement
"If a disengaged employee shows up to work and walks past a piece of trash on the ground, they won't pick it up because they think that is someone else's job. If you have someone that is engaged, loves what they do, and shares values with the team then they will pick it up" said Nickell.
It was clear from the jump that Nickell is a big believer in investing in employee engagement. Similar to what Kevin Aylesworth of All Access Rentals shared with us, investing in your people leads to profits, not the other way around.
"We had a commitment from all of our employees that they would have to say what they were great at and passionate about every day. This was tracked and used in quarterly reviews and branch reviews. This helped us easily identify people's strengths and align their strengths to work they could run with."
"For example, we had consistent call tracking with each employee. Every two weeks we would go over a recorded call of a live interaction with a prospect and use the call to coach the employee."
"Typically people are nervous about call tracking but if you have someone that is excited about what they do then they will want that type of coaching. The training is then just helping them go in the direction they already wanted to go" said Nickell.
2. Measure What Matters
A lot is made of tracking your financial metrics to gauge the financial health of your equipment rental business, but not a lot is made of measuring the health of your culture.
I stole this section title from the highly recommended book by John Doerr but it encapsulates Nickell's second important point.
We either tracked what was measurable or didn't track it all.
"For employee engagement and customer service, we can't do anything with the question "Are They Organized". We put a system in place to quantify our employee engagement and customer service in a way that was measurable and actionable" said Nickell.
Nickell talked about the ADP StandOut platform that he put in place as the foundation behind his employee engagement tracking. This system delivers 8 questions with answers on a scale of 1-5 that repeats across branches and across departments.
"This system gave us actionable insights. For example, one of the questions was "I know what is expected of me". If that was our lowest scoring item then we knew we needed better job descriptions and reviews in place. Another question was "my teammates have my back". If this was low, we knew we needed more team bonding outings. These were the most important data points for our company."
"Too many people work off of gut reactions. And a lot of times it works. However, when you are scaling a business beyond a small team you need measurable, actionable, and replicable metrics to inform your decisions."
"For example, a lot of people make equipment buying decisions by looking out at their lot. That can work for a while but if you want something scalable and replicable you need to use data to put a process behind your decisions."
"Otherwise, our 8 locations would be acting like 8 different companies and we cannot succeed that way" said Nickell.
3. Embrace Technology
"Don't be afraid to use technology" said Nickell.
Nickell used several examples of how technology was implemented into Nickell Rental's operations. What he pointed to the most was the use of the StandOut product and the data visualization tools he used to benchmark performance.
"It's one thing to gather the data, it's a whole other challenge to insights from the data. For instance, your business being up 5% year over year means nothing in a vacuum. If your competitors are up 30%, you're failing. If you're in a recession and your competitors have flat growth, you are doing well."
"This goes for all the metrics you are measuring. The data won't tell a full story if you don't have anything to compare it to."
"The companies taking advantage of data, visualization, and intelligence are using these tools to go faster," said Nickell.
4. Learn From Those Who Think Differently
"We weren't afraid to borrow ideas from other industries," said Nickell when I asked him how he did things differently.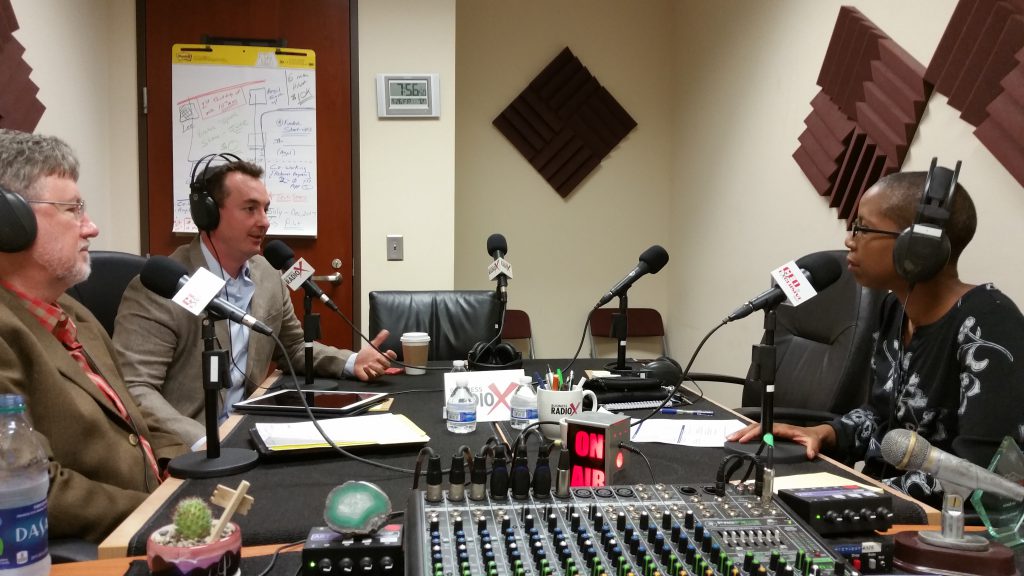 "For instance, Apple is really good at brand experience. Amazon is really good at fulfillment. There is no need to invent, just to replicate" said Nickell.
Nickell offered a few examples.
Social Media
"The simplest example of taking inspiration from others is how we approached social media. We looked at the event rental industry where social is incredibly important and talked to them about what had the greatest ROI. We wound up hiring a firm to manage our social media for us based on recommendations from owners in party rental."
Website
"Another example is how we looked at our website. A lot of rental companies will say that they don't need a great looking website because rental customers don't come through the web."
"One thing that quickly dawned on me was that all of the top retail companies in the country have the best websites in their respective categories. Our goal was to create a modern web experience that built trust with new customers."
"Customers in other industries are very quick to judge a business based on their representation online. What we did not want is for customers to visit our website and question whether they want to do business with us. Instead, when people came across our website they would not go elsewhere because they trusted that we are professionals. We know we are competing for people's mindshare."
We don't want a website that is a deterrent for customers to do business with us.
"One more example is how we looked at customer service."
Customer Service
"Disney does an unbelievable job with their customer service. First, they call all of their employees cast members so we would use words like partner instead of customer, consultant instead of salesperson, etc."
"Second, when you walk into a Disney store, cast members will greet you within 30 seconds. I put this to the test with a friend. We walked into a Disney store and tried to browse the store for more than 30 seconds without being greeted. My friend got caught early. I was halfway through the store trying to keep a low profile and thought I was going to make it. Just as I was walking out, a greeter pops out of nowhere to ask if I had been helped."
"It was an eye opening experience for me."
"In rental, we have so many people working in and around the store. We have drivers, mechanics, management, etc. Most of the time, a customer could walk through the lot and a driver or mechanic could walk by the customer without saying anything since it's not their job."
"However, a customer doesn't know that."
"All they see are employees walking by them and ignoring them. At Nickell, we made every employee ask the customer if someone was helping them so the customer never felt uncared for. Three to four people were checking on the customers constantly. This made customers feel like they were cared for" said Nickell.
5. Commit To Incremental Improvements
Most rental companies will admit that they have a long list of items to improve upon.
This is the problem.
The longer the list of improvements, the larger the barrier to start implementing changes becomes. This can be a virtuous cycle.
"It is very easy to pick too many changes at once," said Nickell when asked how to start.
"Pick two to three things a year and make commitments to see those things all the way through before moving on to the next. Give each change a fair shot. Make it habitual across the company before moving on."
"Don't worry about whether you can achieve a drastic rate of change. Just try and make your business 1% better every day. Many people say this is easy to talk about but hard to execute."
Perfection gets in the way of progress
"Even if the change is 80% of the way there, it is progress. It doesn't have to be perfect. Perfection is expensive and time consuming. Slightly better just takes a little effort" said Nickell.
6. Find A Champion
Creating a prioritized list of improvements is the easy part. Implementation, on the other hand, is difficult.
I asked Nickell how he moved from idea phase to implementation.
"You need to find a champion for that program. You cannot do it all. If the implementation is built around you then it either won't scale or will fail."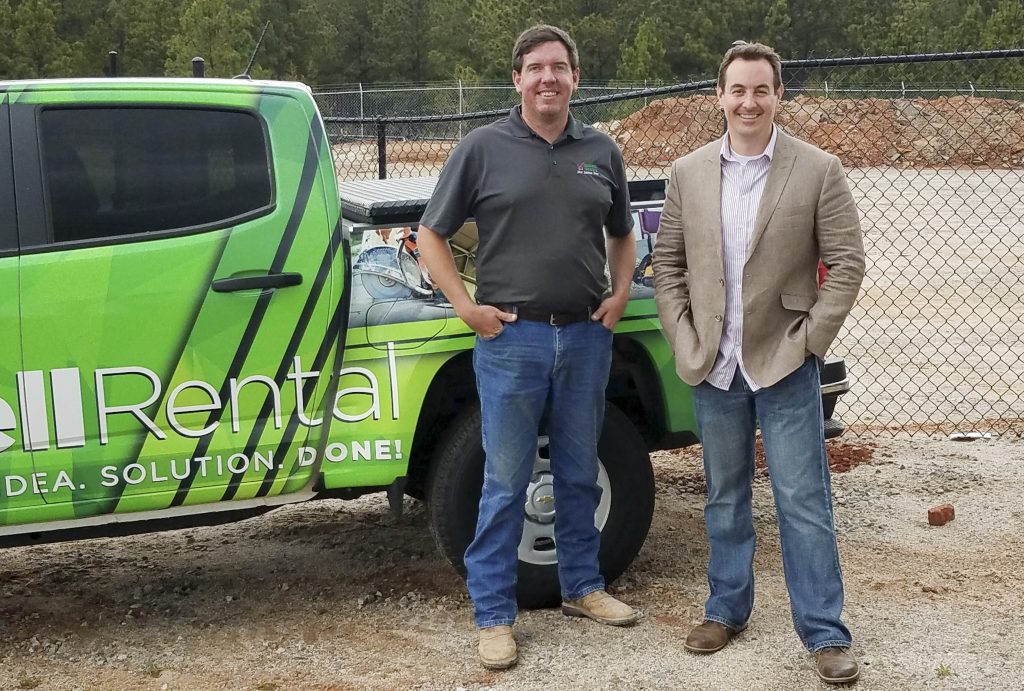 "You, as a business owner or manager, need to be able to leave for a month or two and things should still work. If someone could implement something at least 80% as well as I thought I could on my own, then that person was leading the project."
"I had to remove myself from implementation. Otherwise, I would have been the bottleneck that throttled growth" said Nickell.
7. Best Practices, Not Policies
"We didn't like policies, we instead had a growing list of best practices that we constantly iterated off of," said Nickell.
Nickell made it clear that they did not follow a strict set of policies. On the contrary, they encouraged their employees to make mistakes.
"We want people making mistakes. We had an employee who had a quarterly goal to make a mistake that cost over $250. This way, she was empowered to implement new strategies without worrying about making mistakes."
"You need your top people rolling with implementation. I made sure that no one had to come back to me to check and report on things. Policies like this halts momentum," said Nickell.
Your Turn
I think too often we compare ourselves to others within the industry that are similar to us. However, as Nickell shared, success does not come to those who are similar to the rest.
Not only did Nickell think differently, but he put those ideas into action.
As Walt Disney put it,
"The way to get started is to quit talking and begin doing."
Now it's your turn:
What do you think about Nickell's advice?
What changes have you wanted to make to your business?
What inspiration did you take from outside of the industry that led to an improvement you implemented into your business?