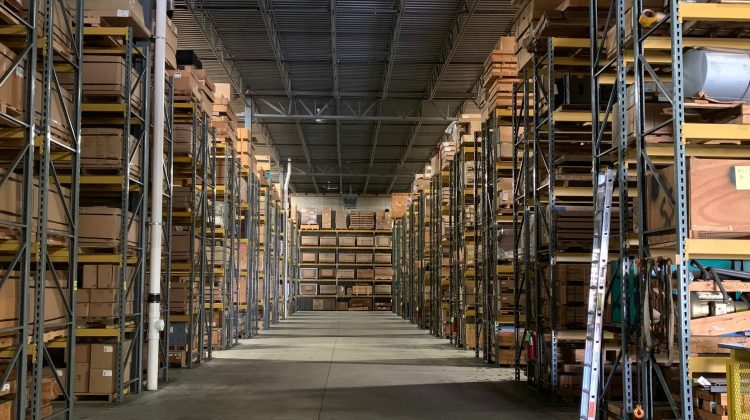 The pandemic has created a shift towards digitization like we have never seen before.
As Steve Blank, the eight-time entrepreneur behind the Lean Startup movement, reiterated in a recent podcast, don't waste a good crisis. Instead it's an opportunity to do things that you could not do before. Look for opportunities in disruption.
Never let a good crisis go to waste.

Winston Churchill
The reason we started Gearflow is to help suppliers of all sizes in the construction equipment industry seize the digital opportunities that are being presented right now.  
It starts with parts.
Original equipment manufacturers are placing a heavier emphasis on part sales during the downturn because of the high margins that generally come with parts.
Additionally, more people are interested in fixing the equipment that they have right now versus buying new equipment.
However, parts are often overlooked as a revenue opportunity by dealers and rental companies. 
The reason?
Parts only make up 1.5% – 2% of spending for the typical mid-size rental company.
So why should rental companies and dealers focus on parts?
In parts, shavings make a pile.
It is not the parts transaction alone that makes parts a great opportunity; it's the aggregate of many opportunities found in parts that can turn your parts into a needle mover for your business.
Here are seven opportunities in parts that can be leveraged to positively impact the bottom line.
1. Increase Efficiency of Parts Procurement
The process to procure the parts you need to maintain a fleet can be painful, especially when equipment downtime is factored in.
For the typical small- to mid-size contractor, rental company, or dealer the process is largely the same.
Diagnose the machine on site or swap out the equipment and bring it back to the yard.
Identify the part number. 
Log in to the OEM's dealer portal, and if they have the part, place the order and wait for it to ship. 
If they don't have the part, Google and call around for the part.
Wait for it to ship or drive to pick it up locally.
The cost of a down piece of equipment climbs with every hour spent on the phone trying to track down the part you need.
Any increase in the efficiency of your parts procurement process directly cuts down on that cost and puts money back into your bottom line.
As OEMs and aftermarket part suppliers continue to invest in their parts inventory management systems, real-time pricing and availability of their inventory continues to become more readily available.
Rental companies and dealers should train and equip their crews with mobile-friendly access to this inventory through their ERP or by way of platforms like Gearflow. 
As soon as a piece of equipment goes down, the replacement part can be purchased and shipped the same day to get that equipment back up and running as soon as possible.
2. Minimize Inventory Costs
Over-ordering and mis-orders have become par for the course.
With the restocking fees that come with many part suppliers, parts inventory can inevitably get too large and burdensome on the bottom line.
And with the increase in parts accessibility, rental companies and dealers can now afford to hold less parts inventory.
High Reach 2, an equipment rental company with five locations in Florida, transformed their parts department from a sunk cost to a profit center after they made the decision to invest in improving the efficiency of their parts department.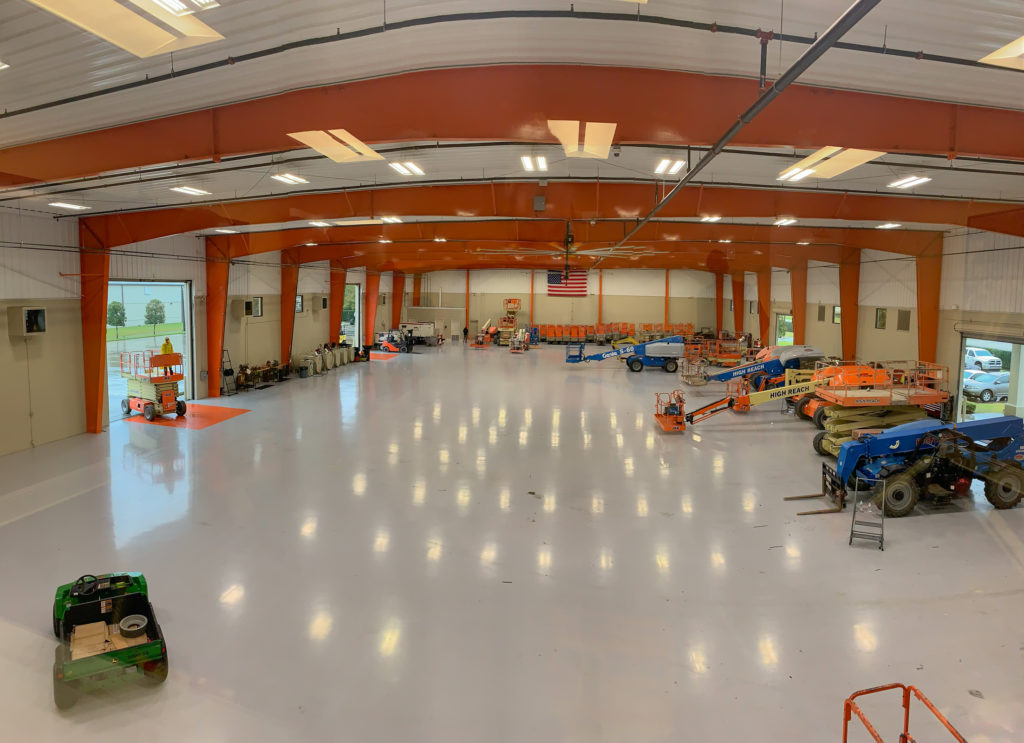 Since then, they have added two locations and 14 service trucks all while decreasing their parts inventory by 15%.
The proper inventory management software can help you home in on your parts inventory efficient frontier, allowing you to stock 90% of the parts your mechanics need without any excess.
3. Mitigate Downtime with Preventative Maintenance
The construction industry has traditionally been a very reactive business.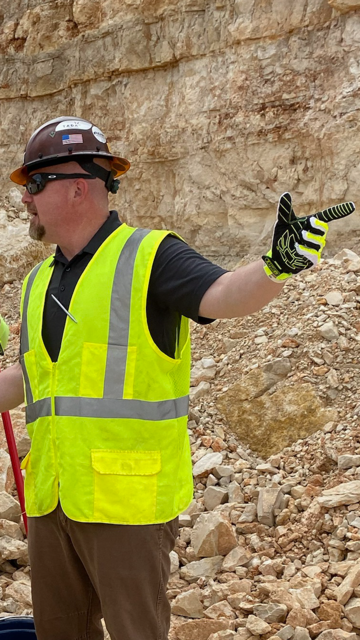 Even with the implementation of condition-based monitoring, such as fluid analysis, maintenance has been a "seek and destroy" process. For example, you find out that your iron reading in your engine is too high, so you order the parts for it.
However, the advancements made in telematics has allowed this process to become proactive.
Telematics data can now enable enhanced condition-based monitoring to inform preventative maintenance.
Rental companies and dealers can now marry up that iron sample with machine trends to become more proactive and develop a plan to repair or replace parts before an emergency occurs.
Jason Threewits, the Digital Service Manager for Carter Machinery, recently spoke to us about this in his interview on getting the most out of your telematics data. 
"It allows us to make a recommendation to the customer that you might want to think about doing X, Y, and Z, because the data is telling us that you're heading for the wall," Threewitts says. "Let's fix it now … before it starts chucking parts out of the side of the engine, and it becomes a catastrophic failure."
But unless you have established processes and an open mindset for change, Threewitts says you will not have a successful integration and implementation of your telematics data.
"It is absolutely where data goes to die," he says. "Data without a process or a purpose is just dead on arrival."
4. Decrease Costs with High Value Parts
High value does not always mean lowest price.
When you are racing to get a piece of equipment back up and running, saving $100 on a part is not the priority.
The most important factor in procuring parts is not price; it's trust. Trust that the part you are putting in your machine is high quality and trust that the supplier you are working with will get it to you quickly.
The growth of aftermarket parts has introduced parts optionality to equipment owners.
Aftermarket part suppliers either source parts from the same factories as the OEMs, manufacture exact replicas, or purchase slow-moving parts in bulk from the OEMs and resell them.
Aftermarket parts, including powerhouses such as TVH, make up close to half of all part sales in the U.S.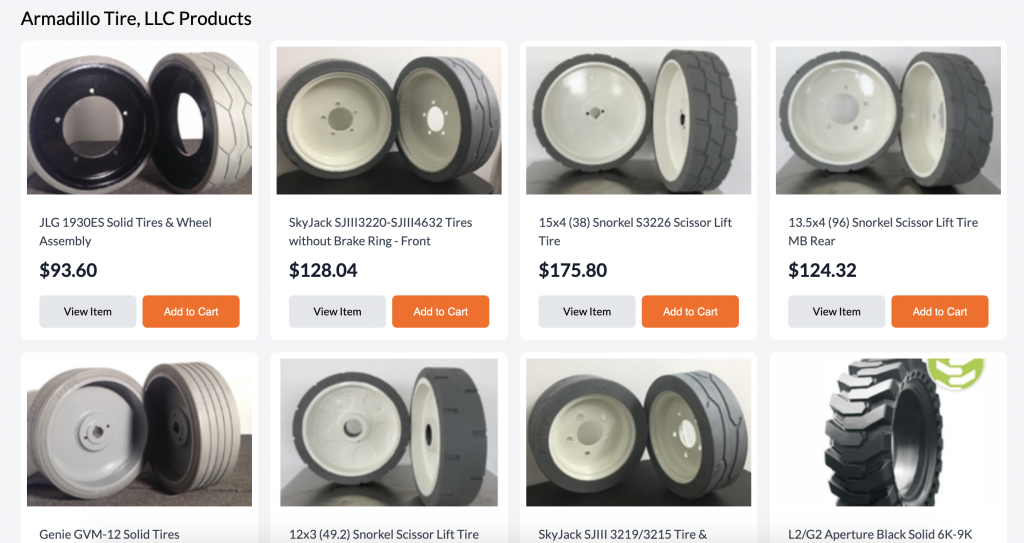 High value can be found with both OEMs and aftermarket part suppliers. Transparency, optionality, and access to high-quality parts supply will continue to grow and present rental companies opportunities to cut costs by sourcing only the highest value parts for their fleet.
5. Embrace Parts Ecommerce
Digital disruption has already begun in the industrial supply industry with the rapid emergence of e–commerce.
Rental companies often overlook their parts ecommerce opportunity.
Most, if not all, OEMs abide by a dealer model. This means that once a rental company is established as an authorized dealer, the rental company can do what they want with the parts inventory they buy from them.
This includes selling new parts online to end consumers, even if the parts are ultimately drop-shipped directly from the OEM.
Similar to what is happening in automotive, many OEMs are catching on to the opportunity parts e-commerce represents for them and their dealers.
For example, CNH recently released their MyCNHiStore. This platform allows end consumers to buy parts online through their closest dealer. The invoice comes from the dealer, the dealer gets paid on the transaction, and the part is shipped either from the dealer or direct from one of the CNH warehouses. 

The dealer also has the opportunity to set up their own storefront that looks and feels like their own website. This allows the customer to only see the inventory available with that dealer as well as learn more about the dealer they are working with. CNH also allows the sale of noncompetitive OEM parts through their site.
This turns parts into a revenue-generating machine with no added work beyond picking, packing, and shipping orders for CNH dealers.
6. Monetize your Obsolete Parts
Many rental companies have been around for generations. It doesn't take long to stock up on a large amount of slow-moving and obsolete parts.
Obsolete parts are a growing problem to the tune of eight to nine figures for some of the largest rental companies and OEMs.
The obsolete parts problem can be mitigated with an increase in accessibility.
The fact is, someone is Googling for the obsolete part sitting on your shelf. However, the only way to connect the dots is to surface your obsolete and slow-moving inventory on Google. This requires an e-commerce presence supported by strong technical SEO.
7. Understand your Customer's Fleet
The data that comes from a part sale represents the most overlooked opportunity of them all.
Many suppliers refuse to service a competitor's equipment.
However, the best competitive intel and lead generation can come from the parts and service business. Selling parts to your customers is a conduit for highly valuable customer data.
Understanding your customer's fleet and the level of maintenance their equipment requires opens up opportunities to offer equipment for sale or for rent to help cut down their total cost of ownership.
Recap
The pandemic has made parts ecommerce an opportunity that businesses should no longer ignore. We are currently experiencing a change in consumer behavior that has led to rapid growth in ecommerce in both industrial supply and automotive parts.
Amazon Business is growing at an even faster rate within these sectors.
Construction equipment supply is next.
Businesses that use the current crisis to divert themselves away from the status quo and transform the way they think about reaching their customers, particularly in parts, will avoid getting left behind.
This is the reason we started Gearflow, to help suppliers quickly transform into an e-commerce enabled business without the cost.
Parts can become a profit center for any dealer or rental company with the proper processes and technology in place. Start by exploring the following seven opportunities:
Increase efficiency of your parts procurement process.
Minimize your inventory by identifying your efficient frontier.
Mitigate downtime with telematics and preventative maintenance.
Decrease total cost of ownership with high-value parts from both aftermarket and OEM.
Implement parts ecommerce.
Monetize your obsolete parts through online sales.
Understand your customer's fleet through part transactions to uncover cross-sell opportunities.
Questions for you
Have you executed upon any of these opportunities?
What tips would you offer?
Is there anything I am missing?