By Karen Scally
There's a wealth of heavy equipment parts knowledge that lives in Agmec Owner Steve Olson's head.
Over four decades worth, to be exact.
Almost 20 years ago, Olson decided to take the expertise he'd developed as an ag and industrial equipment mechanic and turn it into a parts and repair shop.
Today, Agmec is a parts distributor and equipment dealership that thrives on its proficiency to fix older or discontinued machines, says Olson's daughter, Liz, who serves as the company's operations manager.
"That's kind of our thing, we work on everything," Liz Olson says. "With the connections we've had over the years, we can get parts for everything."
Agmec has found that leveraging its industry insights and relationships is the key to their success. Here's how they do it.
Keeping It in the Family
Liz Olson wasn't planning on working for the family business, located in Patterson, California.
Her dream was to get into broadcasting and be on the radio — and she landed an evening slot on air while still in high school. For six years while she was on the show, she also worked part-time for her dad, helping with the books and other responsibilities at Agmec.
But then the station was sold and a syndicated show filled her slot, leaving her searching for a job.
"I didn't want to work for my parents," she says. "I ended up moving to work for a construction company in the Bay Area because they paid really well, and I had the knowledge from growing up around my dad. Eventually my dad was like, 'Hey, I want to expand — come back.'"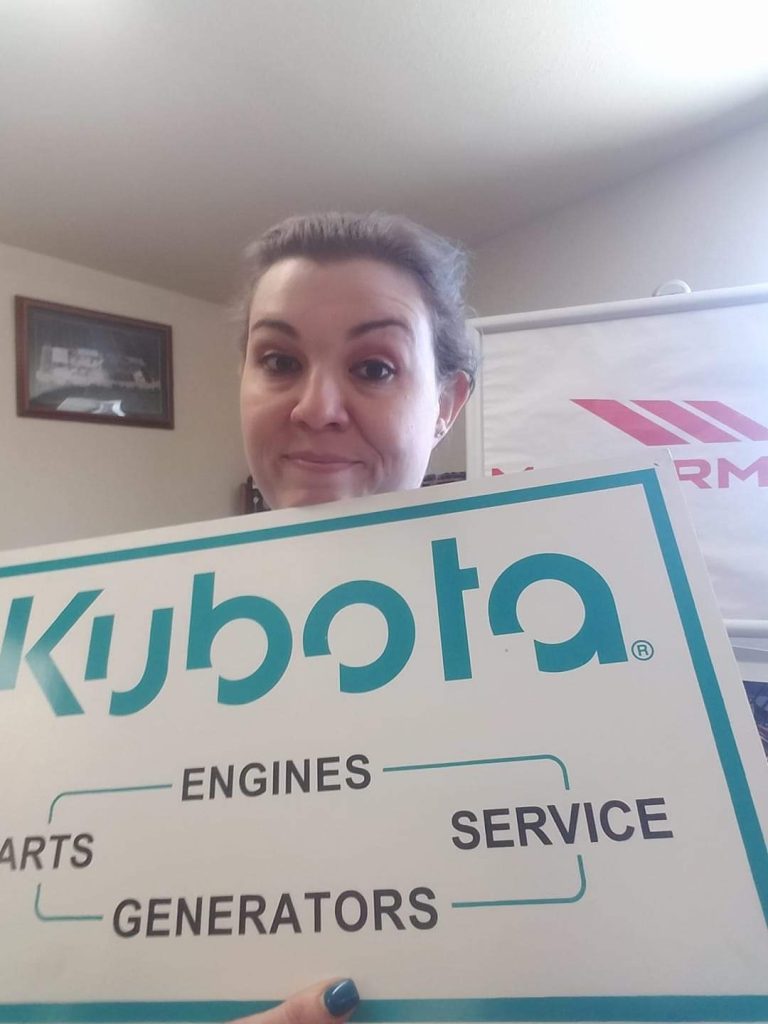 There's no denying that one of the main benefits Agmec offers is its mom-and-pop sensibilities, evident through its warm, familial spirit and dogs that greet you in the shop. But that becomes even more valuable to customers when it's paired with Steve Olson's mastery of the diverse and niche equipment found working in the state's Central Valley.
"My dad is one of the only people around here that has knowledge of some of those old-style Freeman balers, so we actually get calls from all over,"  Liz Olson says. "There are guys in Nebraska that use them to bale a lot of open fields, and they call us for parts and troubleshooting."
And though they've grown into a distributor for nearly a half dozen brands, including Kubota and McCormick, Liz Olson says her father is still the brains behind the business.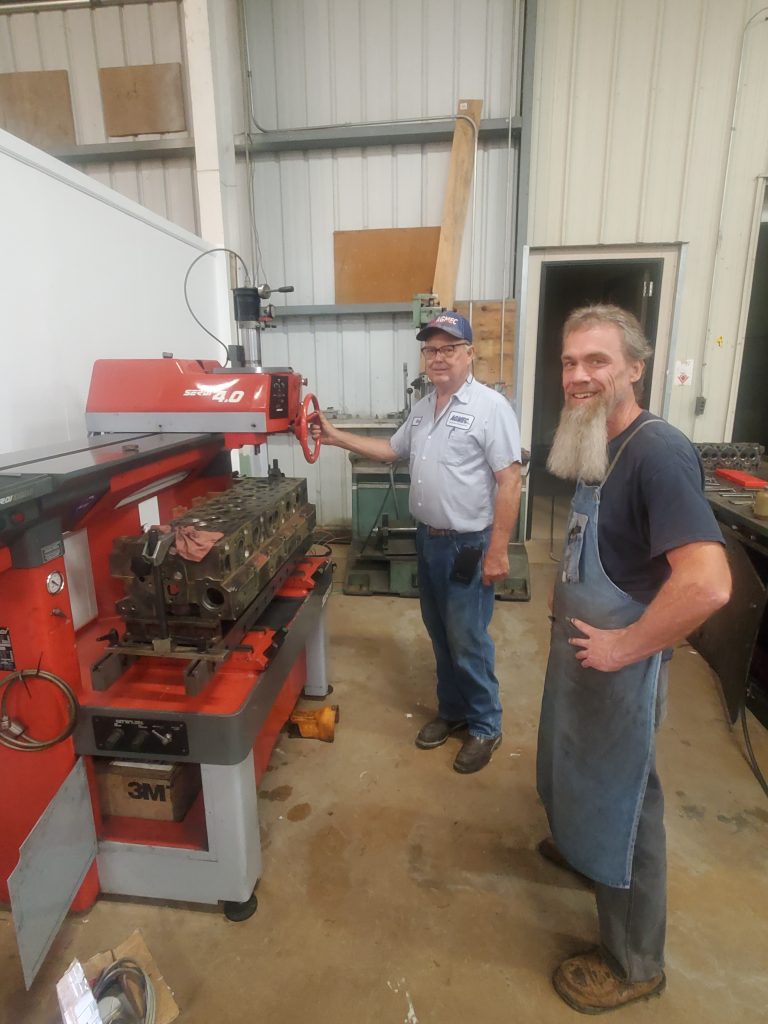 "He's just kind of a natural at it," she says. "Before they had all these parts' guys that can look up things on the computer, it was the mechanics doing it. He just knows because he's worked on so many things."
Sometimes, her father can even diagnose problems simply by having customers put their phones up to the machines, Liz Olson says. 
Because Agmec knows the industry and its equipment inside and out, the company can locate older parts, such as for Detroit engines or Allis-Chalmers tractors, or interchangeable parts from other brands. They also supply parts that work with most of the major OEM models, including John Deere, Cat, Komatsu, Case, New Holland, and others.
"I can pretty much get replacement parts for anything," Liz Olson says. "We have the knowledge to be able to substitute things or find things that are discontinued."
Capitalizing on the Demand
Over the past 18 months, the pandemic, supply issues, and even inclement weather have driven Agmec to get creative in finding solutions for their customers, Liz Olson says.
"When you're down, you need that part yesterday," she says.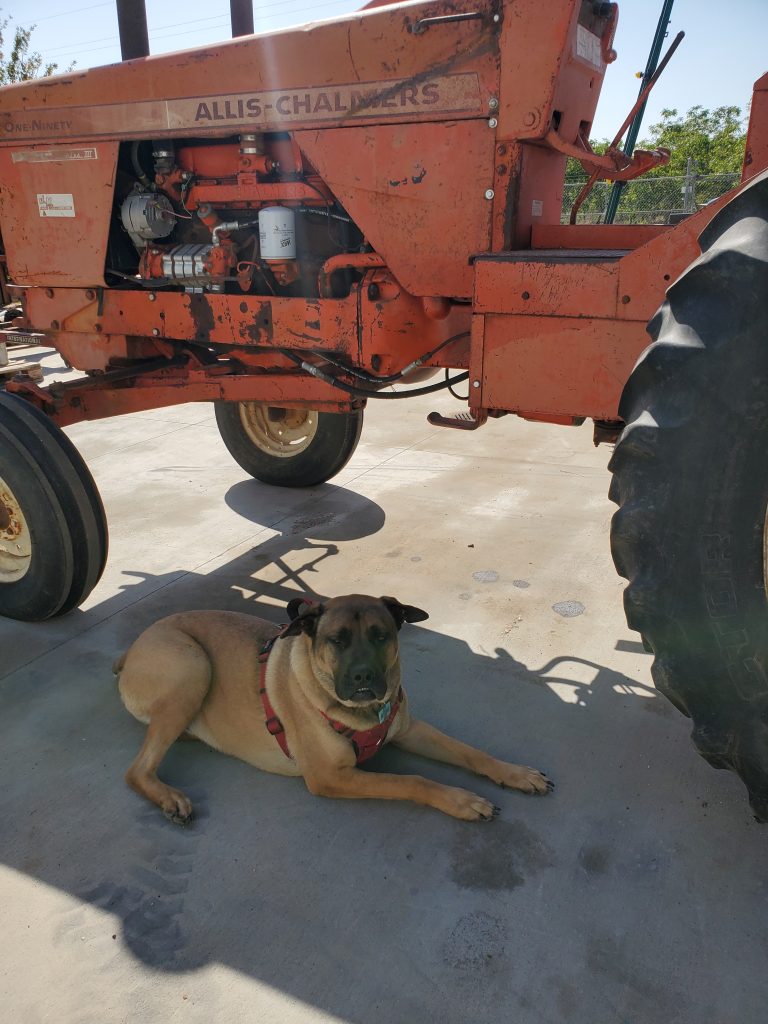 This has led Agmec to stock parts they normally wouldn't keep in their regular inventory in order to circumvent lengthy shipping lead times, and at times, make parts from scratch. Agmec has recently acquired a machine shop for cylinder heads as well.
Agmec also participates in a buyback program that's available in California, where owners can turn in their older equipment for financial incentives to replace their engines.
As technology improves and regulations change, Liz Olson says that doesn't impact the tremendous need for the work that Agmec does, precisely because of the expertise and service they provide as a parts supplier and equipment distributor.
"We're just going to continue with what we're doing because these machines aren't going to go away for awhile, especially out here," she says. "The new stuff is just so expensive. And the way things are right now, especially in farming, the money's just not quite there. So people aren't looking to upgrade their equipment."
Even when equipment owners do update their fleets, Agmec's legacy is focused on solving a perpetual problem.
"People are always going to need work done," Liz Olson says. "They're always going to need parts."
Looking for more content designed to provide additional insights for heavy equipment management? Make sure to sign up for the Gearflow newsletter here.