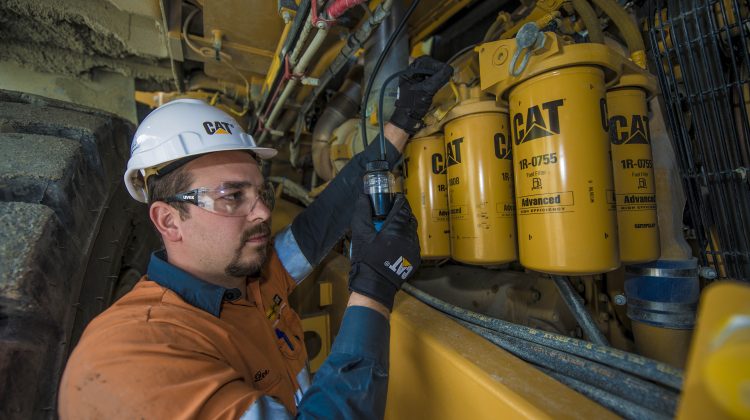 By Karen M. Scally
Your heavy equipment fleet management can make or break your job site safety.
If repairs and parts replacements are overlooked or not completed in a timely manner, it could jeopardize the integrity of your machines.
So how can you improve your fleet management to protect your company's crews, which are its most valuable assets?
In this article, Steve Cline, product support manager for Caterpillar Job Site Solutions, shares his insights from his experience as a heavy equipment fleet manager on how you can help lead your organization from a reactive to a proactive environment when it comes to safety.
Build Relationships With Heavy Equipment Operators
In his role, Cline oversees the fleet managers on the Job Site Solutions team, which brings together the strengths of the OEM and the dealer to provide customized service contracts for heavy equipment users.
He says a strong frontline defense is critical to fleet management's role in ensuring job site safety in day-to-day operations.
"One of the most important elements to that is actually the operator," Cline says. "They have probably the most influence on the health and safety of that machine."
Fleet managers need to recognize this and work closely with their organization's heavy equipment operators, Cline says.
"When I was a fleet manager, I tried to get to know my operators by name," he says.
When new processes or technology that affect the use and monitoring of heavy equipment, such as telematics, are implemented, it can feel intimidating. A solid relationship between the fleet management team and heavy equipment operators can assist with that change management.
"You have to take that personal approach as a fleet manager," Cline says.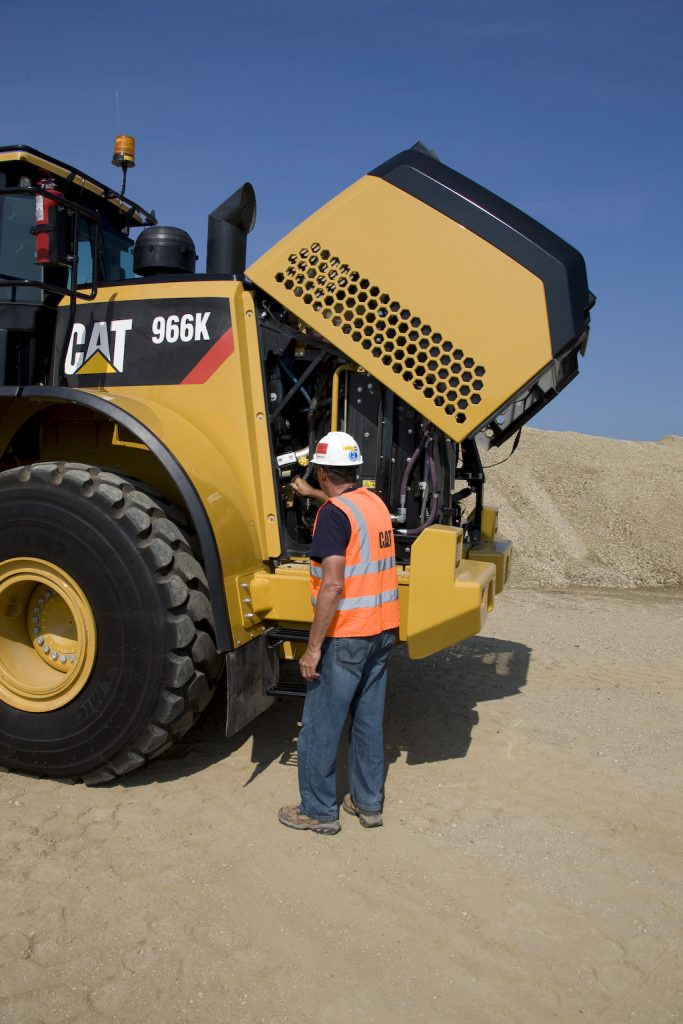 Fleet managers should provide reassurance that these tools are designed to find ways to strengthen the team overall and pinpoint specific areas where improvements can be made.
"You don't want to lose any of the good operators over an opportunity to make that operator better and make that person a more valuable asset to your company," he says.
One way you can promote safety and productivity is through gamification, Cline says, since heavy equipment operators are generally competitive people.
"They are willing to engage in some friendly competition to improve the performance of the site overall," he says.
Cline recommends ranking performance on a company dashboard or displaying reports on a bulletin board in the break room.
"That is a way to get the most out of a team of operators, because nobody wants to be the loser," he says.
Perform Proper Daily Inspections
Another reason to get to know your heavy equipment operators is because you need to make certain they're handling the fundamentals that affect fleet performance correctly.
"It's important that they not only be trained to operate the equipment safely and efficiently, but they also need to be trained on how to do a proper daily inspection," Cline says. "That's where, on a day-to-day basis, the whole proactive maintenance and repair effort is started."
Most industries, including construction sites, are required by federal, state, or local regulations to conduct and document daily inspections, which should be completed the same way every time using a consistent form.
Equipment operators can find videos on how to perform a daily inspection properly, as well as inspection forms to download that walk through all the necessary steps at safety.cat.com.
In addition to daily documented inspections, heavy equipment operators should conduct visual walk-around checks throughout the shift.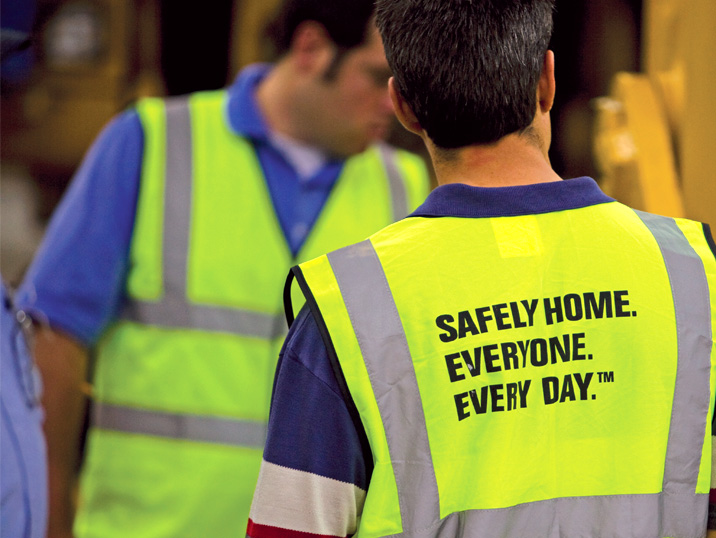 "Every time you mount the machine, you should also inspect the machine, just to make sure nothing's happened during the time that you've been operating the machine," Cline says.
Fleet managers must also have a plan in place for backlog management of the issues that operators note on the heavy equipment they inspect.
"You will hear a lot of operators say I fill out this daily inspection form every day, but nothing gets addressed," he says. "The same issues exist on my machine today that existed on my machine a month ago."
Fleet management should establish a process to triage noted problems. Issues that affect the safety of the machine and operator need to be addressed immediately. Minor problems, such as a hose sweating but not leaking, can wait.
This is an area where Job Site Solutions can help, Cline says.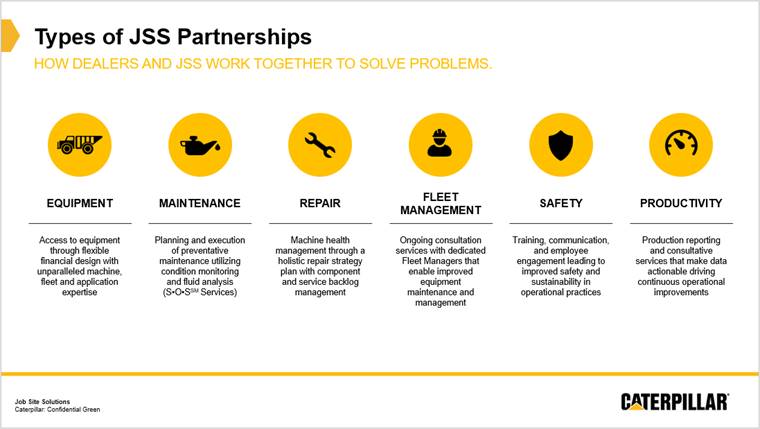 "We would definitely be helping the dealer and the customer prioritize those items and work through that backlog list," he says.
Sometimes, an operator may notice an issue in the daily operation that may require the machine to be shut down immediately.
"But we want to be proactive," he says. "We don't want to get to that point."
Though many organizations still rely on paper forms for inspection documentation, fleet managers can also take advantage of apps and web forms that now exist to complete daily inspections.
For example, the Cat Inspect App guides users through the inspection steps, and it also allows them to take pictures and voice record notes. The information logged can then be fed through an API to the user's fleet management software.
Pay Attention to Easily Overlooked Areas
Often, it's the major equipment failures that get the most attention.
But Cline says fleet managers need to make sure their maintenance plans address even the small or mundane issues, which can turn into potential safety hazards.
"Being proactive is the best way to help our customers be as efficient and productive as possible," he says.
Here are some of the most commonly neglected areas that Cline says the fleet management team should be aware of:
1. Seat Belt Inspections
Unlike the auto industry, heavy equipment seat belts need to be regularly inspected and eventually replaced.
"Safety is a foundational element to Caterpillar," Cline says. "In our operation and maintenance manual, it recommends to replace seat belts every three years."
Seat belts on Cat equipment have a date stamp for operators and fleet maintenance professionals to reference.
"Our machines are exposed to the weather and some extreme environments, and that can lead to the degradation of that seat belt," he says.
2. Oil Leaks
There are many ways that an oil leak can lead to an unsafe condition, Cline says. Equipment operators and the fleet management team need to check for any leaks or excessive fluids.
For example, one of the riskiest aspects of an operator's day is mounting and dismounting the machine.
"We certainly don't want oil and grease on the machine where it could compromise the grip or the step of an operator," he says.
Fire prevention is another concern.
"That small leak can lead to a big leak, and there's a lot of hot surfaces on heavy equipment," Cline says.
And if there's oil getting out of the machine, there's dirt getting in.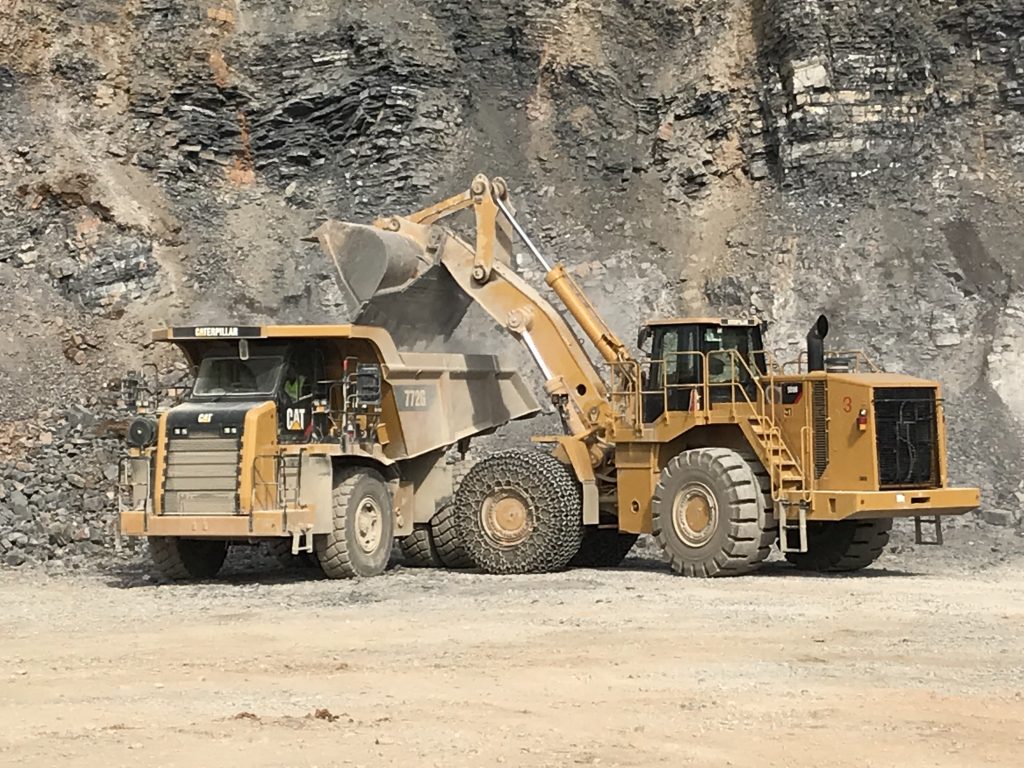 Cline says an oil leak indicates a seal has been compromised. Dirt that enters the machine will reduce the life of other components.
"If it's not handled appropriately, it could lead to a system failure," he says.
3. Operator-Driven Events
Fleet managers should closely monitor actions by heavy equipment operators that could cause unsafe conditions or the machines to go beyond the parameters they are designed to handle.
"We look at these types of operator-driven events as opportunities to improve performance," he says. "We try to do that through training."
Common operator-driven events that fleet managers should assess include:
Seat Belt Warnings
It should go without saying that heavy equipment operators should fasten their seat belts to prevent injury in the case of an accident.
"Our machines signal the operator when the machine is being operated with the seat belt unlatched," Cline says.
The fleet manager or supervisor also receives an alert on their computer or smart device through their telematics platform they're using.
Coasting in Neutral
If the operator allows the machine to move with the transmission in neutral, he or she can lose the ability to slow the machine down using the drivetrain.
"It also can be detrimental to the machine," he says. "If you're coasting in neutral, and the drivetrain speeds are very high but the engine is at low idle, you're not getting enough lubrication and oil to the bearings in that drivetrain. You can quickly burn out bearings that way."
That can reduce the life of the drivetrain overall.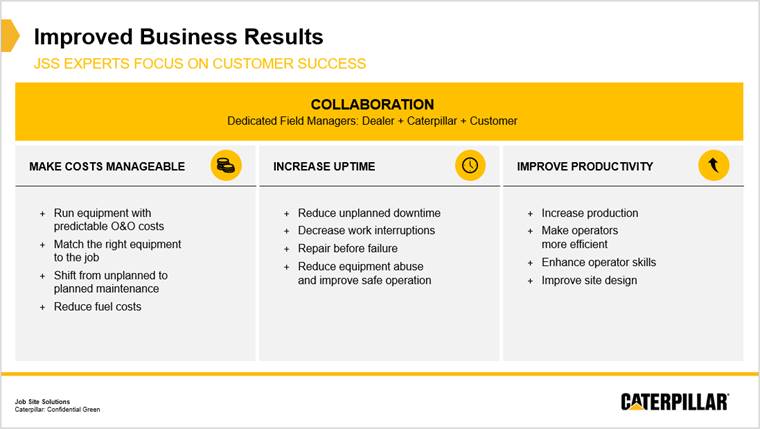 Cline says Job Site Solutions works to reduce these operator-driven events, enhancing the safety of operators and reducing the costs of machine downtime.
"You're reducing the impact to components, and ultimately it makes the customer more profitable," he says.
In one example, working with Job Site Solutions, a fleet manager helped a customer reduce operator-driven events by 93% within five months leveraging data to drive actionable insights. In another case, having a fleet manager monitor the equipment and provide coaching contributed to 397 seat belt infractions dropping to zero in two months.
Make Data-Based Decisions
Increasingly, fleet managers can enhance job site safety through the power of telematics.
"What gets measured gets managed," Cline says.
It's up to the fleet management team to interpret the data and implement processes that protect workers and prolong the life of the machines.
"You have to make sure you're communicating with all the proper stakeholders," Cline says. "That regular communication, whether it be weekly or every other week or monthly, establishes a cadence of accountability."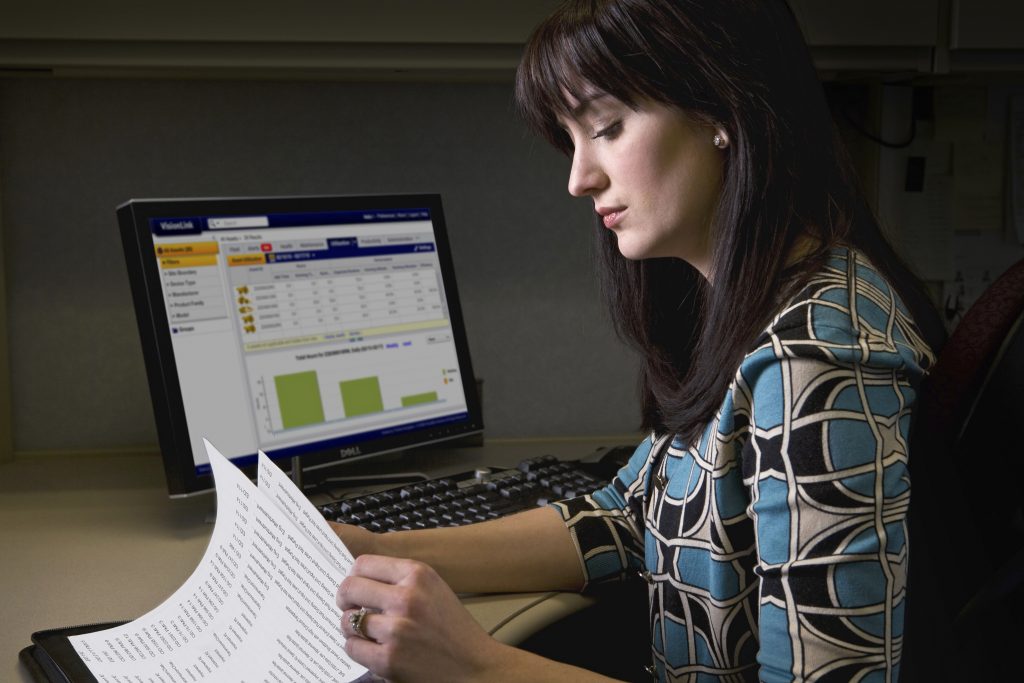 Cline recommends using the telematics data to form a plan. His Job Site Solutions fleet managers follow up on action items in each meeting to drive progress.
"I always say that our fleet managers don't have the option to fail," Cline says. "So they will drive the right behavior as much as they can and get those results."
Telematics is one of today's most effective tools to enable fleet management to be more efficient.
"Just knowing hours and location is huge," Cline says.
This frees up time for fleet managers to handle more of their backlog or maintenance.
"That should really enable a healthier and safer fleet," Cline says. "If through telematics, you're getting more hours in your day to be productive, you can apply that to be proactive with that fleet and keeping it healthy and safe."
And a safer fleet will help your organization reach its goal of a safer work environment overall.
Here's an example of the content you'd receive: