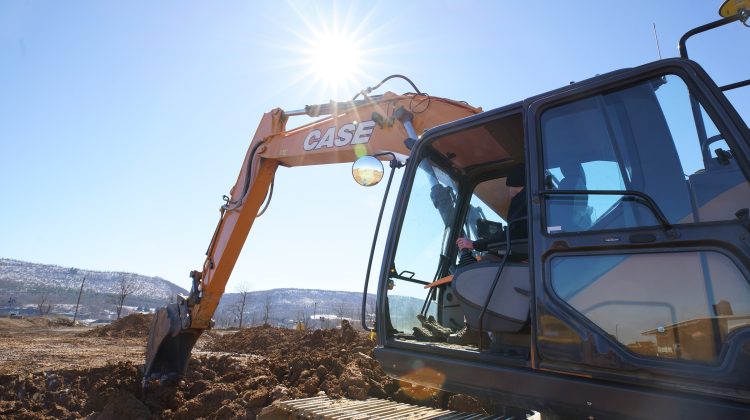 By Karen Scally
Here's a dose of reality for anyone who still thinks construction ecommerce is unnecessary: Contractors today do not shop the way they used to.
And it's not that it's changing; it has already changed.
Since 2016, millennials have made up the majority of the workforce.
Why does that matter? Two main reasons:
As digital natives, millennials start their B2B buying process differently. They begin with online search, no matter the product or industry.
Millennials, the oldest of whom are turning 40 this year, are increasingly the decision makers in their organizations. According to a Merit study, up to 73% of all B2B buyers are now millennials.
While that can initially seem threatening for construction equipment dealers and their OEM and aftermarket supplier partners, it's actually a major opportunity to meet their customers where they're at, says Jimmy Mansker, global director of ecommerce for CNH Industrial.
"It is really important for us to think about the end customer and how we can help them become more efficient when dealing with equipment repairs and speed up the time to get them back to the job site," Mansker says.
Construction ecommerce opens up the potential for dealers to add value, at a time where supply chain disruptions have compounded costly downtime and fleet manager views on their dealers' abilities to help them have fallen 8% in the past two years, according to a recent study by Construction Equipment magazine and Case Construction Equipment.
Offering online services won't diminish the dealer's relationship with contractors, Mansker says. It will enhance it.
"The way we look at ecommerce is changing," he says. "It's a service that the customer has come to expect."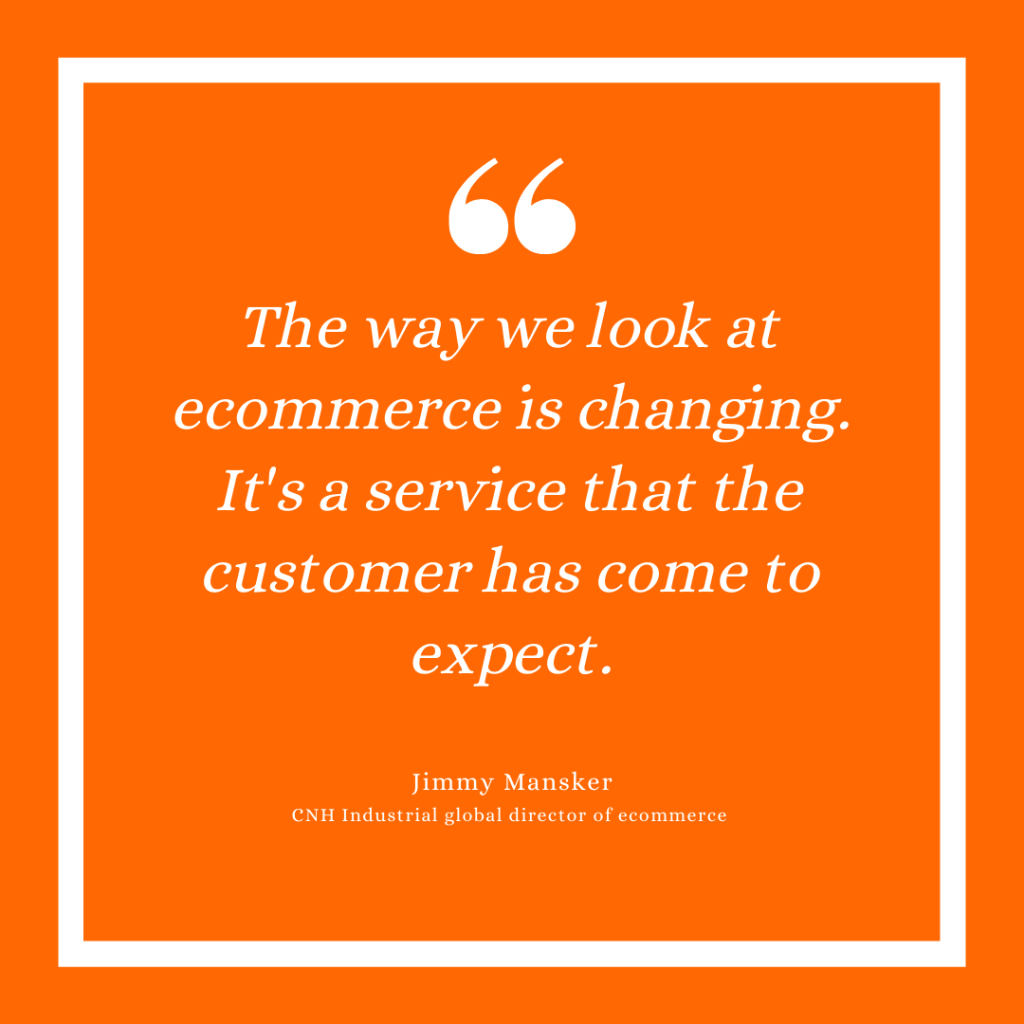 Construction Ecommerce Speeds Buying Process
The widespread digital shift in buying habits is not only affecting millennials.
According to Google, almost three-quarters of all B2B buyers begin their buying process with a generic search for a type of product. That means when equipment goes down, most contractor fleet maintenance teams are heading online to find the replacement heavy equipment parts they need for repairs.
In fact, by the time they reach out to their dealer, they already have a pretty good idea of what they need. Research shows that in today's world of online research, an estimated 70% of the buying decision is made before a customer ever contacts a vendor, regardless of whether it results in an online or an offline purchase.
But this does not mean that contractors do not want their dealers involved, Mansker says.
"They're better educated to talk to the dealer," he says. "The customer still wants the dealer to lead the process of purchasing parts — they want the dealer engaged. They still want that reassurance from the dealer that they're getting the right part."
Mansker says contractor customers also want to know pricing, availability, and the time it will take to get their parts, including whether their order can be shipped or picked up at their nearest location on the same day. The more information the dealer can provide online, the faster the contractor can get to the point of purchase.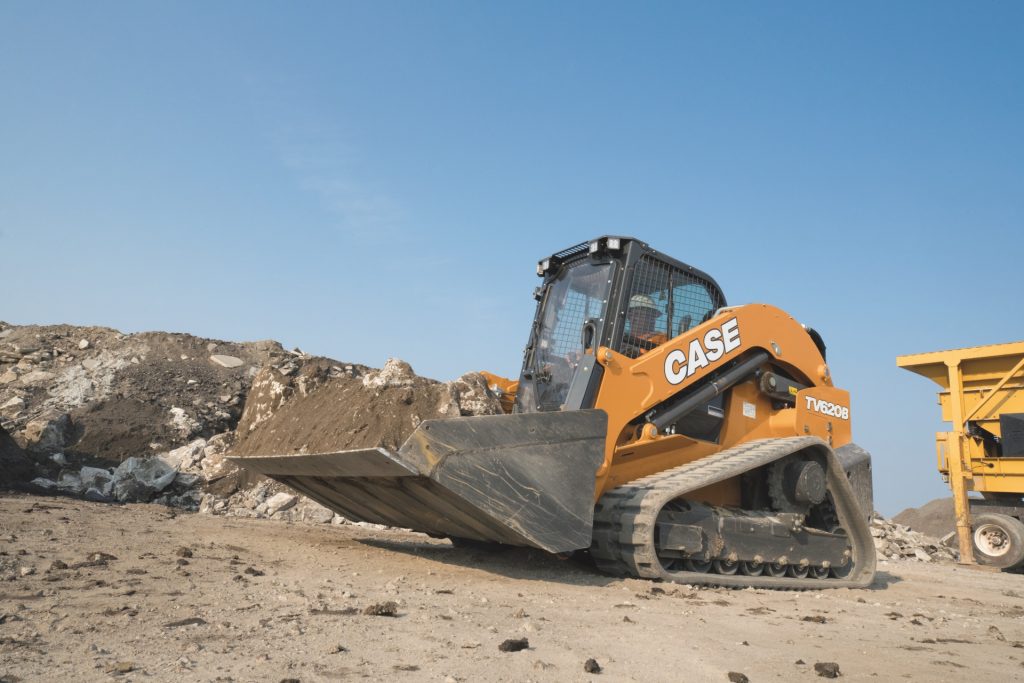 "I think everyone's getting used to faster transactions in your everyday life, whether I'm buying on Amazon and it takes me 3 seconds to buy something, or I go to McDonald's and they have three different drive-thru lanes," Mansker says. "Everything that's being done in retail from a technology perspective is driving that faster transaction expectation."
The dealer is also in a prime position to provide that information based on their experience and equipment knowledge, because contractors would rather turn to them over one of the industry-agnostic ecommerce giants, such as Amazon and eBay.
"Our advantage over Amazon is related to returns," Mansker says. "That's because when a buyer looks up a part, you need the assembly and build information to be able to make a decision. Amazon doesn't have that — they have whatever some supplier has told them."
This is a key area where OEMs and dealers can differentiate themselves online, he says.
"We are making sure that when we create online experiences for customers, we're getting them to the part that they're looking for and making sure that we're giving good information," Mansker says. "But we're tying it to the dealer so they always know that their dealer is the ultimate expert and the ultimate solution driver."
Construction Ecommerce Creates Flexibility
The other major benefit is that construction ecommerce offers buyers more options.
"It provides OEMs and dealers the opportunity to continue to connect with their end users in the way they want to shop," Mansker says. "Some contractors prefer the self-service method, and ecommerce gives them that flexibility while allowing them to still engage with their dealer to ensure they get the correct parts."
Having an ecommerce presence on multiple online channels, including both brand sites and marketplaces, is also important, because it provides a more comprehensive service for customers.
Earlier this year, CNH Industrial partnered with Gearflow, the largest parts marketplace built for the construction equipment industry. This partnership will allow CNH and its dealers to better address the needs of their mixed fleet customers, making it easier for them to shop for parts on one platform, while still maintaining the relationships they've developed.
"Marketplaces give the end users the ability to simplify purchasing for a job site," Mansker says. "We are very interested in ways that simplify customers doing business with our dealers and supporting our dealers in doing this."
Daniele Maggiolini, global head of business development for CNH Industrial, says marketplace participation can help contractors fulfill orders that their dealers may not be able to, due to age of the machine or availability of inventory. This demonstrates that they care about their customers' productivity and success, he says.
"We're focusing on what really matters for our customers, which is their uptime, convenience, and experience," Maggiolini says. "So we're trying to shift our focus from purely being product-based to offering solutions."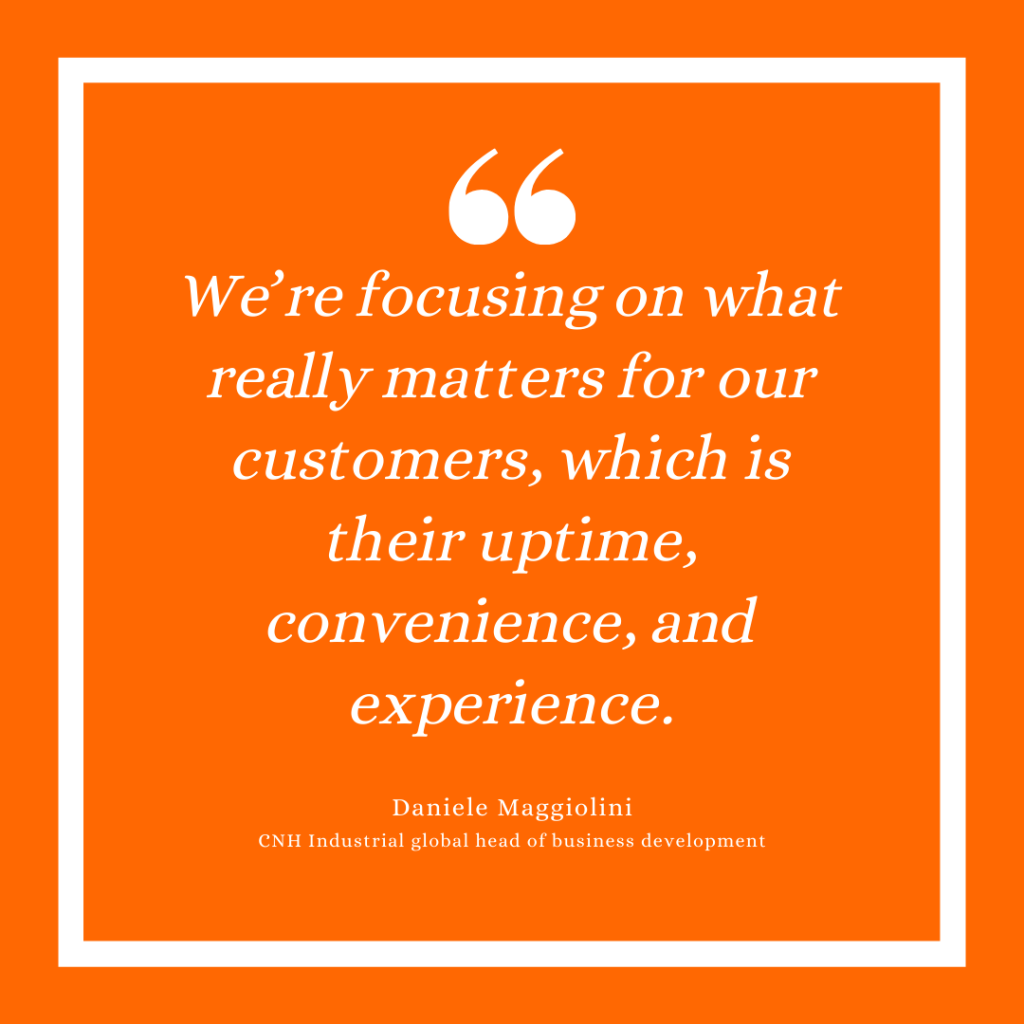 Ecommerce can also provide deeper insights into customer buying behavior and fleet maintenance needs, allowing dealers to assist contractors more proactively, he says.
"When we look at the value that we bring to our customers and how we want to build a customer-centric approach, first we need to develop a better understanding of our customers," Maggiolini says.
This includes offering communication and purchasing tools based on customer preference, such as the capability for contractors to text orders or ask questions via instant message.
"These are big pieces on the horizon that can allow dealers to support the end users directly from a website," Mansker says. "The ability to understand new technology and how it can increase efficiencies on the job site is another huge opportunity."
Ultimately, ecommerce strengthens the symbiotic relationship between the dealer and the contractor — the dealer reinforces its position as an integral partner that the contractor will continue to rely on for years to come.
"Part of the vision for ecommerce is that this is one way we can help dealers keep their service bays full," Mansker says. "Over time, we can then use ecommerce to create tools to connect end users to the full suite of offerings that dealers have in their locations."
Looking for more content designed to provide additional insights for heavy equipment management? Make sure to sign up for the Gearflow newsletter here.