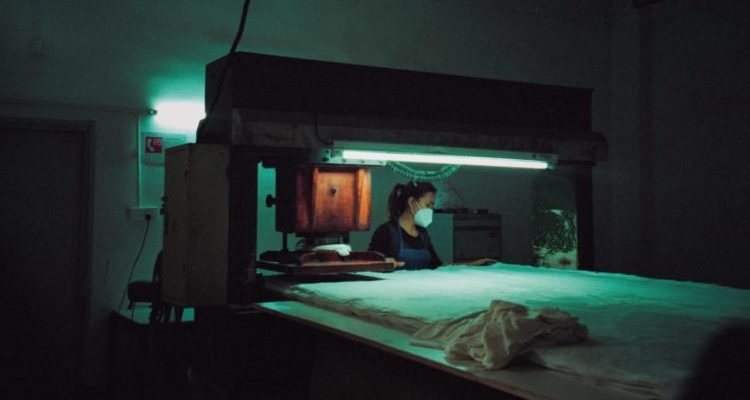 With the outbreak of the 2019 novel coronavirus (COVID-19), companies from across the globe continue to experience supply chain complications, unexpected cancellations and closures, and an overall decrease in sales. But, how will the coronavirus affect the construction industry?
In response to dropping demand, many major airline companies have significantly reduced their flights to and from China and surrounding areas. The New York Times estimates that this could lead to a revenue loss of $29 billion.
China: "The World's Factory"
Worldwide, manufacturers are also being struck by the virus. China's attempt to contain the virus with various lockdown methods have left many factories across the country closed. These restrictions have drastically decreased quantity, leaving manufacturers who depend on components from China with little to no choice on availability and prices.
According to The New York Times, "China alone accounts for roughly one-sixth of global economic output, and is the world's largest manufacturer." These stats explain why China has gained the reputation of being "the world's factory" and due to the outbreak, people are starting to see just how much China produces.
In the construction industry, many essential components are imported from China. Whether it be aftermarket parts, OEM parts, raw materials, engines, or electronics, this industry has begun to feel the impact of COVID-19. Companies like Cummins have expressed concerns regarding the virus. 
During Cummins Inc.'s, 2019 fourth quarter earnings call on February 7th, chairman and chief executive officer, Tom Linebarger, said, "We have significant operations in Hubei province, where Wuhan is located including manufacturing and technical facilities that have been impacted by extended closures."
Linebarger continued, "[We] worry about both shipments in China as well as shipments to markets outside of China because we do have a number of parts in China that supply plants outside."
Supply Chain Nightmare
Due to the outbreak, an increasing amount of delivery pilots are refusing to travel to mainland China. According to CNBC, "The union that represents United Parcel Service pilots said Wednesday it has reached an agreement with the delivery giant to make flying to mainland China 'voluntary' as the coronavirus spreads."
In addition to pilots, ocean transport is also affected. In Moneywise's list of industries hit hardest by the coronavirus, they said, "Freighters returning from dropping off goods in China can face a 14-day quarantine before being able to reload, which is causing significant interruptions to the supply chain."
With transportation complications, US-based part suppliers have seen an increase in prices. Morton Industries, a metal fabricator in Morton, Illinois, is looking for a solution to replace the previously imported tooling and fixtures used for shaping metal. Morton's vice president of operations, Kevin Baughman, said, "limited domestic supply and a rush to secure the supplies that formerly flowed from China have sent prices up as much as 30%." 
Changing sourcing can be costly. Reuters explains, "The increased costs are not limited to the parts these companies make. Shifting sourcing often means buying new tools and spending money to ensure that new parts fit the specifications demanded by equipment makers."
Reuters' source, an unnamed Caterpillar and John Deere supplier based in Moline, Illinois, claims that on previously Chinese imported components, they now are paying US suppliers 40% more for the same parts. To combat these increased prices, some suppliers are looking to other countries for temporary manufacturing.
On February 21st, during John Deere's Q1 2020 earnings call, Josh Jepsen, Deere's director of investor relations, noted two potential impacts of the coronavirus. The first being direct exposure on their sales mostly in road building. According to Jepsen, in China, road building makes up between ten and fifteen percent of overall sales. Jepsen noted that they had seen a decrease in the past month because of projects in China being stopped.
The second concern is that of their supply chain. Jepsen said, "We've got suppliers in China that supply our operations across the globe. So, those are the suppliers we're watching closely." Jepsen also mentioned measures Deere is taking with expedited shipping to ensure parts are available. Ryan Campbell, Deere's CFO, said, "[Deere] included about $40 million of cost of expedited freight to make sure that we're able to have that availability to get parts into the operations."
BBC reported that JCB, a British equipment manufacturer, recently cut production and employee working hours. According to BBC, "There will be reduced working hours for the 4,000 staff from Monday and an immediate suspension of overtime. More than 25% of JCB's suppliers in China are closed, while others are working at reduced capacity." This is the first public news of a company in the construction industry having to scale back production due to the coronavirus.
Mark Turner, JCB's chief operating officer, said, "The disruption to the component supply chain in the UK comes at a time when demand for JCB products is very strong, so while this course of action is very unfortunate, it is absolutely necessary to protect the business and our skill base,"
Hardware stores such as Home Depot and Lowes source about 30% of their inventories from China. Business Insider received a statement from a Home Depot spokesperson that said, "This is a fluid situation that we're watching closely, we're in constant touch with our suppliers and are making contingency plans to ensure minimal impact to our supply chain."
S&P Global Platts, a market analytics company, believes that iron ore and steel consumption and production will slow down due to the virus and cause adverse economic effects worldwide.
Chinese manufacturers are worried as well. In a conversation with the Wall Street Journal, Renaud Anjoran, chief executive of Sofeast Ltd., said, "If several key suppliers suddenly close down, or are several months late in their shipments, it is a deadly threat to a business… and many organizations are re-evaluating their supply chains," Anjoan predicts that as a result of these production concerns, we could see shutdowns in thousands of small to midsize Chinese factories.
Conclusion
Although there are still many unknowns surrounding economics and the coronavirus, almost every industry (even construction) is affected in one way or another. Apple, Delta, JCB, Fiat Chrysler, and McDonald's are just a few of the many companies facing supply chain complications, unexpected cancellations and closures, and an overall decrease in sales. Gearflow has proven to be increasingly valuable during times of part shortage by increasing exposure of in-stock OEM and genuine parts from suppliers across the USA.
To learn more about the coronavirus from the CDC, click here. 
Please share this article on the coronavirus and the construction industry.