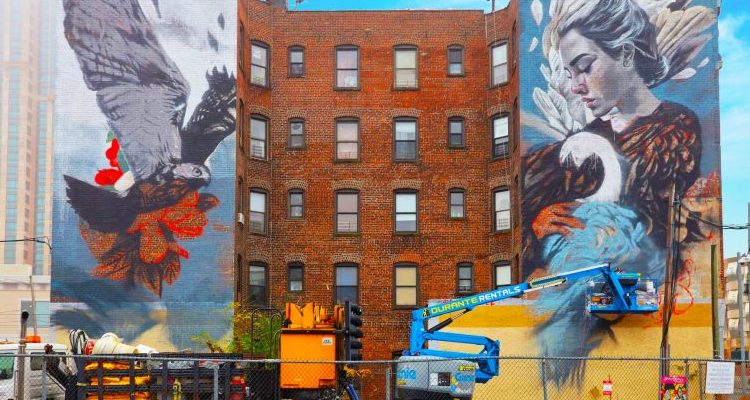 By Karen M. Scally
At the beginning of the year, most businesses serving the construction industry weren't thinking about their crisis management plans.
In fact, 2020 started off full of promise for Durante Rentals.
Equipment rental revenues were up in North America and projected by the American Rental Association to continue to grow faster than GDP.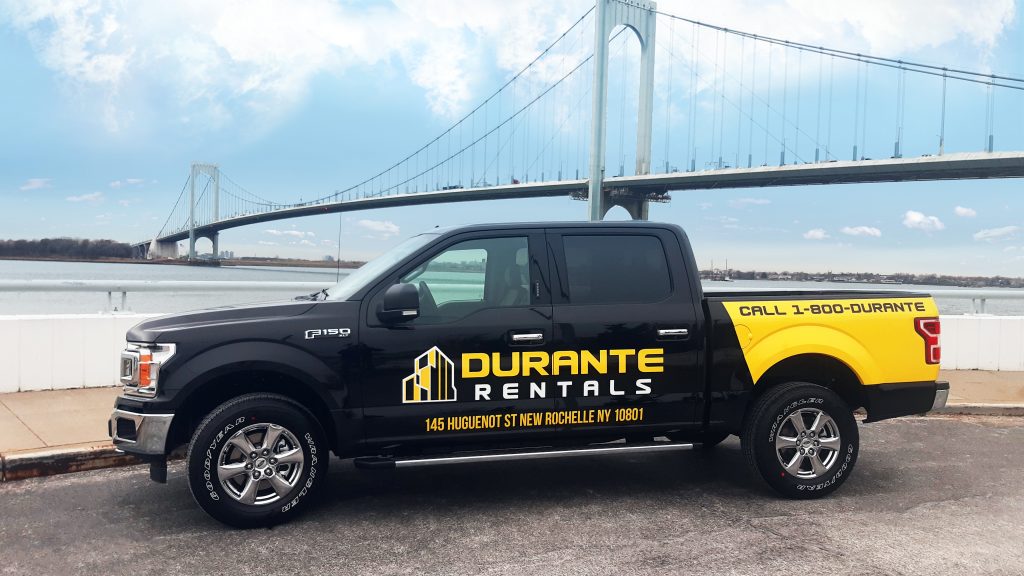 The New York-based chain was planning to expand from its 10 locations in the Tri-State area to New England and throughout the East Coast.
And on Feb. 6, Durante Rentals announced its move to its new headquarters, located at 145 Huguenot St. in downtown New Rochelle, New York.
It was going to be a big year.
That weekend, CEO Anthony Durante, who co-founded the rental company in 2009, headed to The ARA Show in Orlando, Florida, feeling pretty good. The atmosphere at the event, held Feb. 9-12, buzzed with positive electricity.
But back home, danger was quietly waiting.
The week after The ARA Show, on Feb. 22, a lawyer from New Rochelle who had not traveled outside the country started showing signs of illness, a minor cough as he later described it to the media. According to news reports, he went to his local synagogue and his firm in Manhattan. His kids went to school. But then he started to feel worse.
The man went to the doctor on Feb. 27, who sent him to the hospital for suspected pneumonia. It would take five more days and a transfer to a different hospital for a test to confirm: The patient had COVID-19.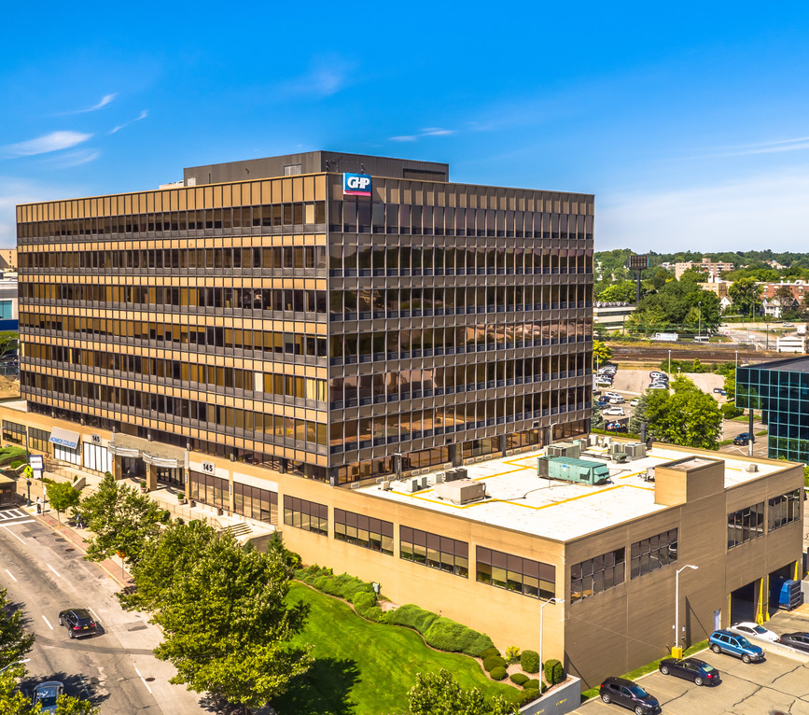 The positive diagnosis set off a wave of alarm through New Rochelle — it was the first sign of community spread of the novel coronavirus in New York. Family and friends of the man also tested positive, and cases quickly multiplied. On March 10, New York Gov. Andrew Cuomo deployed the National Guard to assist with a containment zone he established there.
Soon, a coronavirus testing command post was set up at the state health department office at 145 Huguenot St. — in the same building as Durante Rentals' new headquarters.
As cases continued to grow exponentially over the next few days despite efforts to contain, Anthony Durante says he didn't need to wait for anyone to tell him what to do.
On March 17, Durante took an unprecedented step. He closed all of his company's operations, sending his 120 employees home with pay for the rest of the week.
Several days later, the state of New York would shut down as well under Cuomo's stay home orders.
Durante's response to the pandemic highlights key factors that are essential to the future of effective crisis management plans. In this article, he shares the lessons he's learned on how to lead during turbulent times and how to quickly pivot your business back to the path of success.
Take Commanding Action
As New Rochelle and the New York Metro region became the epicenter of the COVID-19 pandemic, Durante drew on prior emergency experience, most notably 9/11.
"When the first airplane hit, those in the second building were told in an announcement that it was OK to get back to work," Durante says. "And they did. I didn't need someone to tell me that shutting down and assessing the spread was the right thing to do for the safety of my team."
One of the most important factors for successful crisis management plans is to not waver from making tough calls when it comes to people's safety, Durante says.
"We recognized very quickly what this was going to become, and we reacted quickly," Durante says. "We didn't care about the money. It wasn't about that. Of course, I was nervous and scared, and I had a lot of unanswered questions. But I knew that this thing was going to go out of control. We knew there was a lag before people started showing symptoms, contributing to the spread. We needed to operate as if anyone was infected."
Durante says he realized that he had many people looking to him and his decisions, and he needed to be in the right mindset for effective leadership, which requires rising above the chaos. Temporarily shutting down and getting his employees home to safety would allow him and his executive team the space to do that.
"Once I had the team safe, I was able to wrap my head around the enormity of the coming months," he says. "Most of the country did not yet realize it, but we had a front-row perspective of the wildfire this was quickly becoming. From experience, I know these are the times that really make who you are, and it's the times that people remember most. I knew I had to choose my words and my actions very carefully because the team was looking to me for guidance."
He also knew that the pandemic posed challenges that were different from previous crises, due to the unseen nature of the virus, which would make it difficult to overcome.
"Some questioned if we were being too cautious," Durante says. "Our competitors were happy to see us close, and some even made mocking remarks."
While today's hindsight provides a better view of the wisdom of the company's decisions, in mid-March during the early weeks of the pandemic in the U.S., the actions seemed more extreme.
"I justified it like this: If there was a random shooter that shot 6,000 people across the country, which was the number of infections at that time, and 100 of them died, which was the number of deaths at that date, and people knew that within the coming weeks, we would have hundreds of thousands of people shot with tens of thousands of people dead, you wouldn't leave your house," Durante says. "But because this thing is invisible, we don't take it as seriously. I kept saying the virus is not the problem; it's us. We as people are never going to get together and take this seriously enough to get around it."
Five months later, the CDC reports nearly 4.3 million COVID-19 cases and approaching 150,000 deaths in the U.S., with the numbers continuing to increase daily.
Tell the Truth
Knowing that much of this crisis was out of his ability to control, Durante turned his focus to getting his team on the same page. And that starts by leveling up and being honest, he says. Even when the truth is ugly or it hurts.
"The first thing I said on the first call to people is this is worse than anybody is even saying," Durante says. "This is going to get bad. I'm not here to bring you good news and tell you it's going to be OK. This is going to go on for months and possibly even years, and no one understands that yet, so I'm giving you guys the worst.'"
After talking through the changes and precautions that the company would undertake, Durante ended the call with an excerpt drew from his favorite poem, penned by Dylan Thomas: "Do not go gentle into that good night. Rage, rage against the dying of the light."
"The poem was a call to arms," he says. "Normally, battle against an enemy is done through aggression. This was unlike anything we have ever encountered in that the way to beat it is through reduction of normality. I felt so exposed on the call that I enjoyed sharing something very personal. It was a very humanizing experience."
Form Your Plan
Once the CARES Act and pandemic relief information was released, Durante researched and made charts to help employees understand their options.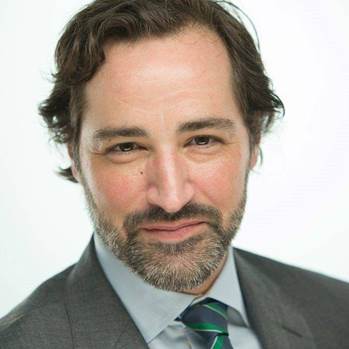 "We really worked with the team to say, 'Who wants to work? Who doesn't want to work?'" he says.
"Working with government stimulus programs, employees were able to receive an average of 85% of their normal compensation," he says.
Though 10% staff cuts and reduction of hours were unavoidable, Durante Rentals kept most of the staff working 8-20 hours a week.
"We didn't want a lot of people going to zero hours," he says. "We wanted to give them at least something where, God forbid, the unemployment checks didn't come in right away, at least they can put some food on their table. It was important for people to receive a check from Durante Rentals."
Keeping employees working, even at a minimal or reduced level, also helped create an avenue for forward momentum, Durante says.
"From the onset, I needed to get the company on the move," he says. "I needed to get them exercised and get them in line. You can't just say, 'You guys stay home for three months, and we'll see you later.' We needed some healthy minds."
Draw From Data
Navigating a crisis shouldn't eliminate the need for goals, Durante says. It just means that new ones need to be set — even if it's not easy.
"I think the biggest challenge was getting on the same page about what success looked like from a performance aspect," Durante says.
A self-admitted lover of numbers, Durante says he's spent years developing exclusive dashboards for the company. He says acting according to the data is one of the main reasons why the company has grown so quickly over the past decade.
"Metrics is the language that eliminates emotion," he says. "We set goals, and if there's something that's wrong, we're tough on process, not on people. If something's wrong, we slap a meter on it and start counting it.
Durante created temporary dashboards designed to provide key insights into the company's overall performance.
"It had everything from our metrics on our rental numbers and sales, and then it went into our marketing numbers where I was analyzing our Google and our paid clicks and our search results and our spending, and then from there I was looking at our sales funnel: our quotes, our conversions," he says. "From there, I was looking at our trucking and at the pickups versus the deliveries. Then I was trying to see if we can reduce some inventory levels into some quick cash. I was looking at accounts receivable and at accounts payable."
The dashboard weighted the importance of each category and how it fit in with the company's new metric of success. That way, no one particular factor could be overemphasized. Each department also established a scoring system to rate their internal health.
"Each category, from sales and marketing, to logistics, AR, and AP, was all metered versus the norm," Durante says. "Some weeks, the company health meter was elevated by the amount of rental activity within the week, and sometimes it was strong collections that contributed to a high health score."
Though business went down to nearly 40% of what's normal, the company is currently close to prior year levels.
"Metrics is the language that eliminates emotion. If there's something that's wrong, we're tough on process, not on people."

— Anthony Durante, CEO of Durante Rentals
View Change as an Opportunity
Maintaining flexibility is one of the most important factors for a business to successfully navigate a crisis, Durante says. It's a time of forced transition, so it's imperative to use the situation to make steps you may not be willing to take when business is booming.
"Everybody wants change, but people are reluctant to undergo change," he says.
While so much is changing, now is the time to re-evaluate how your construction business buys and sells aftermarket parts and equipment. Simplify workflows and quickly find exactly what you are looking for on Gearflow.com, a comprehensive e-commerce marketplace designed specifically for the construction industry.
One of the ways Durante mobilized his staff during the downturn was through extensive training, particularly on the company's Point of Rental software.
"We recognized that we were not using our system to its fullest," he says.
The company also onboarded Salesforce, which Durante had been wanting to implement to better track and monitor customer interactions and sales objectives.
"I always felt bringing on Salesforce would be an amazing disruption for business," Durante says. "With the slowed activity, it was the perfect time to set the integration in motion."
In addition, Durante adjusted the timetable on a major personnel change. Plans were in the works to eventually shift the company's COO, Liam Harrington, to the role of president.
"I recognized it was the right timing to switch the controls of the company," Durante says. "I felt it necessary that if Liam was going to be running the day-to-day of the company in the near future, his success would be more ensured if he headed the changes we are undergoing today. Plus, it's easier for me to coach and transition at 40% than when we're going 100 miles per hour."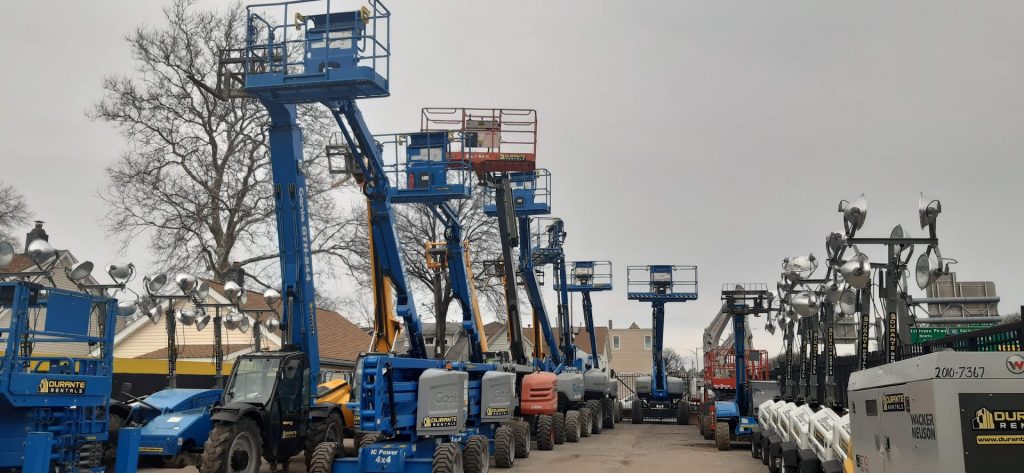 Prepare for What's Next
After putting this crisis management plan to work, the view for the remainder of the year is starting to look more similar to the vision Durante had at the beginning of 2020 — and the company is now in an optimal position to achieve future success.
"I would like to say that we definitely took a step backwards, but there's no question we are a leaner and better team moving forward," Durante says.
The company is now building an outside sales team to build on its history of 10 years as one of the fastest growing equipment rental companies in North America.
"We already have a very innovative sales team and go-to-market program," Durante says. "Adding this obvious component will only propel us further and faster than we have achieved before."
In addition, Durante plans to pursue talks with potential partners in the Northeast region.
"Greater acquisition opportunities are inevitable," he says. "I am looking forward to continuing the search for partnership opportunities."
Much uncertainty remains with COVID-19, the economy, and the upcoming elections, but instead of standing still and waiting to see what happens, Durante Rentals is pushing forward with its plans for 2021 to be hot out the gate.
"I told the team, it's like we are on a deserted island, and we can stay here and wait for a boat to save us or make a boat and go forge our own destiny," Durante says. "I'm not going to wait for somebody else. I choose forward."
Get weekly access to the industry's most useful content for the construction professional. Sign up here to receive Gearflow.com's e-newsletter:
By signing up, I agree to Gearflow.com Inc's privacy policy