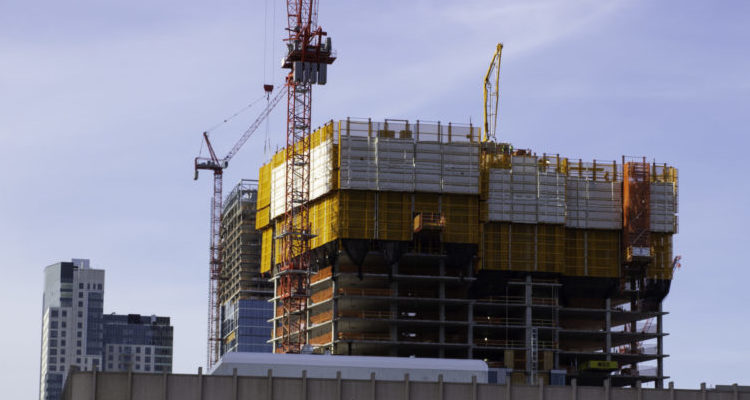 Starting a construction project or planning an event in the Boston area? Whether you are looking for heavy equipment, party equipment, or small construction tools, Gearflow compiled a list of local highly rated rental companies known for outstanding customer service and quality equipment. (Based on Google Reviews)
Westville Grand Rental Station
4.9 stars (43 reviews)
Since 1990, Westville Grand Rental Station has offered a large variety of equipment for all types of people. Located in Plaistow, NH, Contractors, landscapers, do-it-yourselfers, and event planners alike use Westville Grand Rental Station for their rental needs. Known for excellent customer service and competitive pricing, Westville Grand Rental Station refers to themselves as a "one-stop-shop" because they offer so many services.
Plus, their website currently features a $10 off rental coupon.
63 Plaistow Road
Plaistow, NH 03865
Rental Depot Boston
4.8 stars (30 reviews)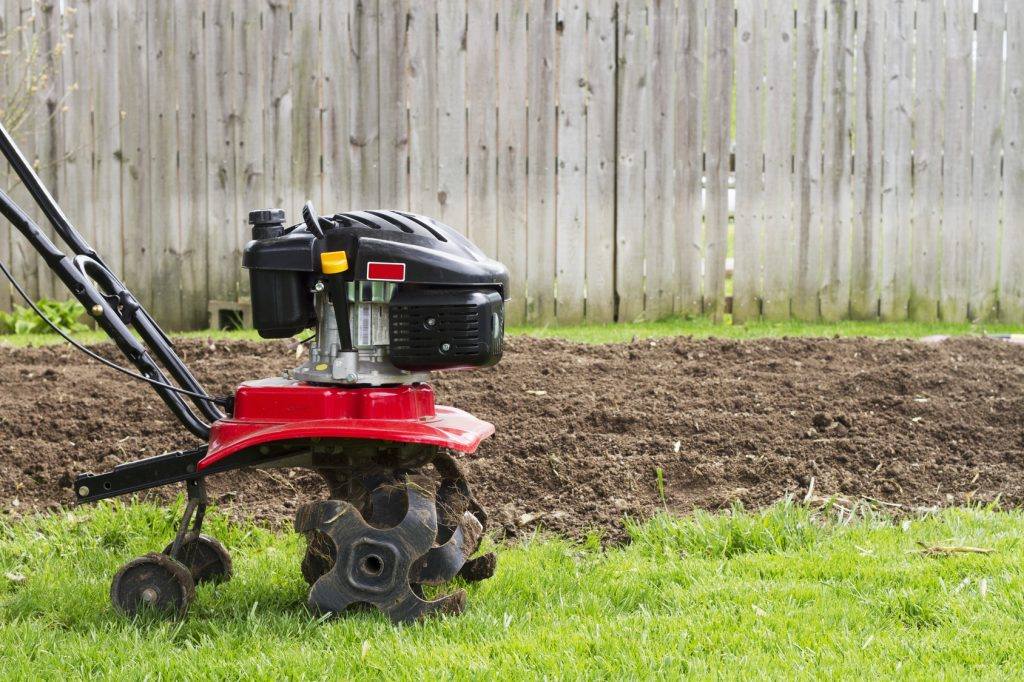 Rental Depot Boston carries an extensive catalog of equipment rentals ranging from champagne flutes to excavators. With a heavy focus on events, rental depot provides decorations, tabletop items, furniture, linens, tents, inflatables, dunk tanks, and more. Whether you are getting married or hosting a fundraiser or planning another type of event, Rental Depot Boston has you covered.
Events are not all that Rental Depot Boston does, they also carry a large selection of hand tools, lawn & garden tools, and mini excavators.
88 Spring Street
West Roxbury, MA 02132
617-327-1200
http://www.rentaldepotrentals.com/
Landry Rental Center
4.7 stars (21 reviews)
Landry Rental Center serves the metro Boston area as well as all southern New Hampshire, Connecticut, and Rhode Island. Landry offers a wide variety of Bobcat products such as the Bobcat HD1380 Hydraulic Breaker, the E63 Bobcat Excavator, and the Bobcat 770 Forestry Loader. Landry Rental Center's rents equipment for forestry, lawn & garden, carpet cleaning, material handling, and much more.
And if you print this coupon, you can save $2 on your next propane refill!
50 Bennett Street
Lynn, MA 01905
Phone 1-781-593-4620
Moore Lumber & Hardware
4.6 stars (43 reviews)
Located in Ayer, MA, Moore Lumber & Hardware has the items needed to complete most small to medium projects. Skid steers, mini excavators, hand & power tools, lawn & garden equipment, aerial lifts, party equipment, paint, hardware, and lumber are all offered at Moore Lumber & Hardware
22 W. Main Street
Ayer, MA 01432
Chappell Tractor
4.5 stars (154 reviews)
For over fifty years, Chappell Tractor, Chappell Tractor East, and B-B Chain have been known for their elite customer service. With three locations across southern New Hampshire, Chappell offers the best, reliable agricultural products from Kubota, Mahindra, New Holland, and STIHL. They also carry a large selection of new and pre-owned inventory. They are known for having knowledgeable sales, financing, service, and parts departments.

Chappell Tractor carries tractors, excavators, UTVs, loaders, mowers, trailers, power equipment, and attachments.
Location near Boston:
454 Rte 13
Milford, NH 03055
(603) 673-2640
https://www.chappelltractor.com
Atlantic Equipment
4.4 stars (16 reviews)
With over 40 years of experience, Atlantic Equipment has become a leading distributor of construction equipment, roofing equipment, safety equipment, and supplies in New England, New York, and Florida. Atlantic carries new and used heavy equipment, hand tools, power tools, bits, and blades. Atlantic Equipment works with a large variety of manufacturer brands such as Garlock, ADCO, Leister, Guardian, DeWalt, and more!
Atlantic Equipment has sales and rental locations in Albany, NY, Avon, MA, Billerica, MA, East Hartford, CT, Hallandale, FL, Orlando, FL, Pompano Beach, FL, and Tampa, FL. They also have a location in Revere, MA, with equipment specialists. Chances are if what your looking for is not in stock at a location near you; they have it at another one of their locations.
Atlantic Equipment also prides themselves on their ability to repair, service, and support any product that they sell or that their customers use. Whether it is a 135′ boom lift, 18000-watt generator, or a chain saw, they can diagnose and repair it – all in house.
Locations near Boston:
146 Railroad St
Revere, MA 02151
(781) 289-6788
http://www.atlanticasphalt.com
1 Enterprise Rd
Billerica, MA 01821
(844) 784-3777
http://www.atlanticasphalt.com
27-R Doherty Ave
Avon, MA 02322
(844) 285-2774
http://www.atlanticasphalt.com
ATS Equipment
4.3 stars (45 reviews)
ATS Equipment provides a wide range of equipment from large equipment such as earth-moving, compaction/paving, lifting, and air, to small equipment such as electric tools, pumps and hoses, general supplies, and more.
Their equipment inventory is available for rent or sale in new or used conditions, and they offer flexible rental timelines. ATS has four locations: Boston MA, Rehoboth MA, Auburn MA, and Candia NH. In addition to equipment rental, ATS Equipment operates a full service department and a parts department.

Location near Boston:
33 Locust St
Dorchester, MA 02125
(617) 825-3600
R S Rental & Equipment
4.2 (17 reviews)
Since 1968, RS Equipment Company has carried the "largest selection of construction and compaction equipment rental and sales solutions for contractors in the Massachusetts, Rhode Island, and New England area." With their inventory full of new and used skid steer loaders, excavators, air compressors, mixers, trowels, vibratory plates, forklifts, aerial lifts, generators, pumps, washers, welding equipment, compaction, lighting, chutes, and more, they've got your equipment needs covered.
In addition to rental, RS Equipment also carries new and used equipment for sale. RS Equipment carries Mustang, CE Attachments, Allmand, ICS, JLG, Sullivan, Diamond Products, Multiquip, Haulotte, Kaeser, Magnum, MBW, Miller, Mi-T-M, Weber, and more. They also deliver anywhere in Rhode Island or Massachusetts to meet your earthmoving equipment needs.
2900 County Street
Somerset, MA 02726
(866) 650-5297
Pro Tool & Supply and Pro Equipment Rental
4.1 stars (9 reviews)
With over 39 years in business, The Pro Group can be a valuable resource for your company. As a family-owned and operated business, their number one goal is to offer the industry's best products while also providing unparalleled service.
Pro Tool & Supply and Pro Equipment Rental provides a vast range of products and equipment required for any job from start to finish. At Pro Equipment Rental, they work with you to find the right solutions for your situation. Pro Tool & Supply and Pro Equipment Rental work on all types of projects (industrial, commercial, public, private, municipalities, government) with various types of contractors. Pro Tool & Supply and Pro Equipment Rental also has access to hundreds of parts for heavy equipment to small machines.
Visit one of the four Pro Group locations: Waltham, Springfield, and Brockton, MA, and Cranston, Rhode Island. (Waltham and Brockton locations listed below)
Locations near Boston:
35 Oak Hill Way
Brockton, MA 02301
(508) 863-8026
https://www.protoolandsupply.com
126 Calvary St
Waltham, MA 02453
(888) 776-0007
https://www.protoolandsupply.com
Conclusion: Equipment Rental Near Boston, MA
Whether you were looking for heavy equipment, party equipment, or small construction tools, we hope that this list helped you to find equipment rental companies near Boston, MA!
If you are from the Boston area and have any recommendations of local equipment rental companies to add to our list, make sure to let us know in the comments!