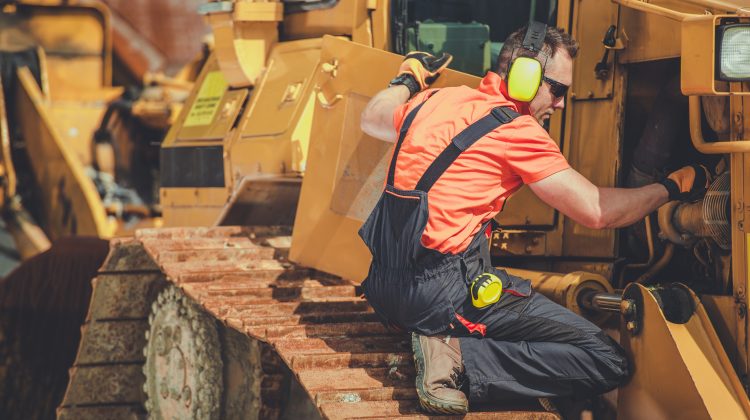 By Karen M. Scally
Something needs to change in the heavy equipment repair industry.
More often than not, service technicians chose their careers because they prefer to work with their hands over sitting behind a desk, staring at a computer all day.
Generally, traditional higher education wasn't for most of them either.
They would rather be handling tools than textbooks.
And yet, when they get into the shop, what do service technicians need in order to understand the ins and outs of each piece of heavy equipment? Service manuals, which are typically hundreds of pages long.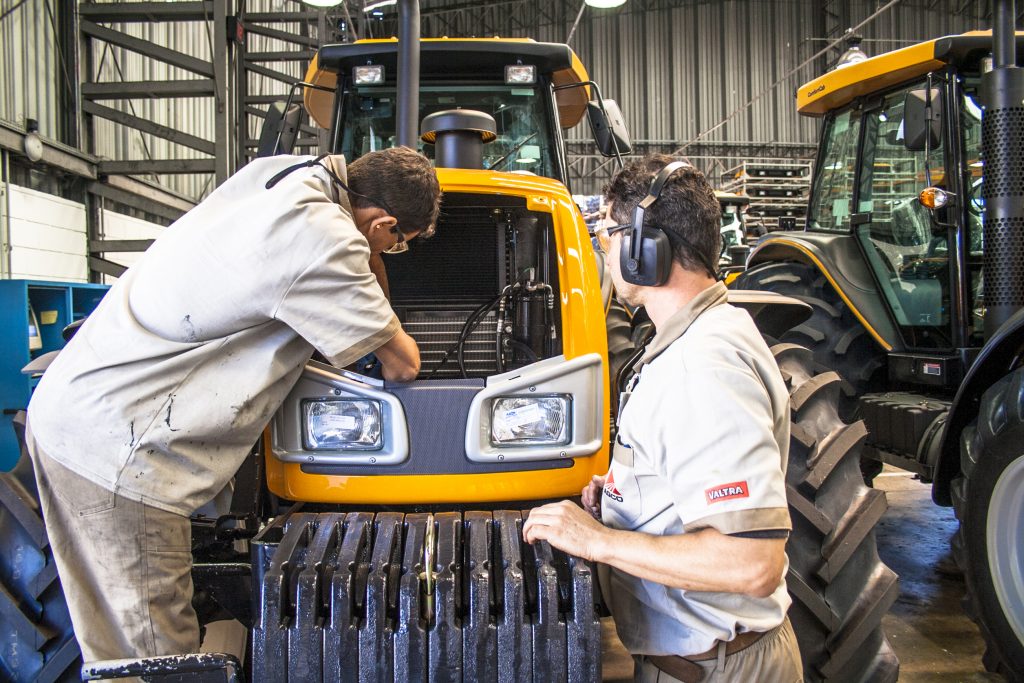 This does not make sense, says John Knapp, a veteran journeyman mechanic.
"Technicians are visual people," Knapp says. "They hate reading, but they love pictures."
This disconnect that exists with maintenance manuals, catalogs, and communications is an unnecessary barrier in the heavy equipment industry, which is already grappling with a critical shortage of skilled labor.
By not speaking the language of today's service techs, it can slow productivity, increase errors, and cause frustration.
The solution: Integrate more imagery and video into the world of heavy equipment repair, Knapp says.
In this article, Knapp takes a fresh look at fleet maintenance and shares three insights that could transform equipment service for the future.
1. Treat Service Manuals Differently
Knapp has spent his career as a heavy equipment mechanic, working at Deere and Cat dealers, as well as in the equipment rental industry at United Rentals and Herc.
Currently, he is a parts service representative for Sany America in the road equipment division, which includes pavers and motor graders.
"My job lately is reviewing service manuals and making sure that it has all the contents in there that a technician needs to perform the repair or troubleshoot efficiently," Knapp says.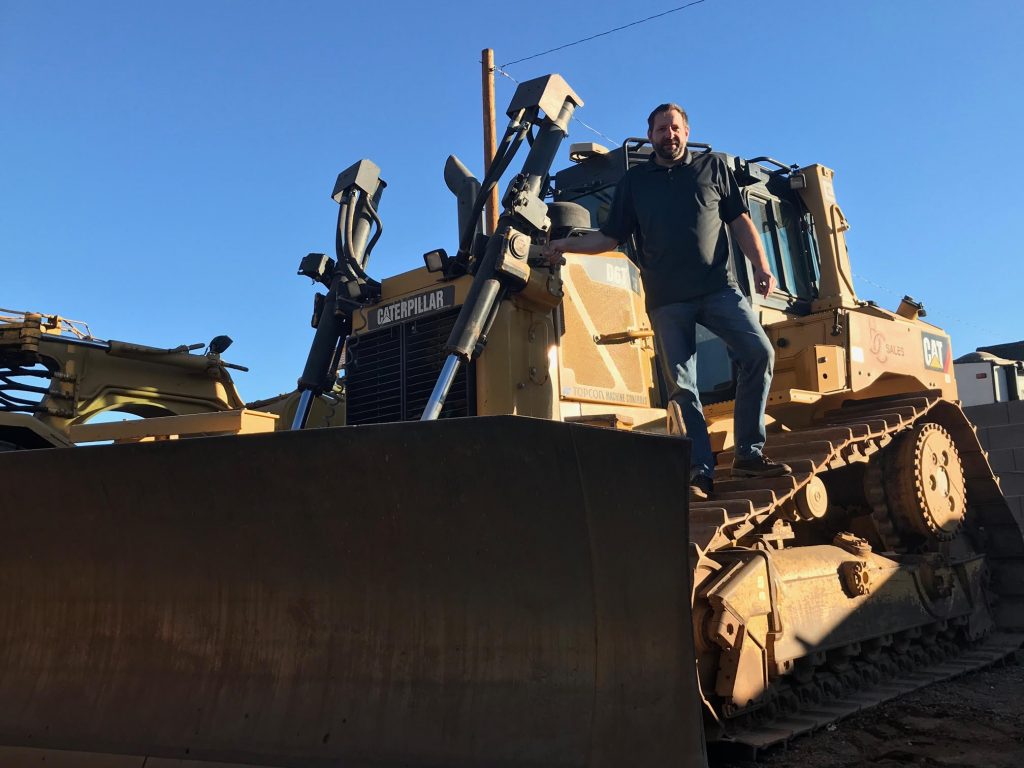 As a heavy equipment technician, Knapp is a bit unusual. He loves to read — especially service manuals.
"When I get a service manual when I'm doing a project, I read the whole thing first before I even get started," he says. "There's a lot of things in that manual that you need to find out."
Knapp says this gets him ahead of the game by identifying needs before they arise, such as whether to order a particular sealant, and it also helps prevent costly mistakes.
For example, some bolts can only be used once and must be replaced following removal. If you miss that, it could have catastrophic results, he says.
"What happens if you don't do that? The bolts stretch, and you get a head gasket leak, or you have an engine failure," Knapp says. "So that $100 you did not spend will cost you $20,000 to $30,000, or even $50,000, depending on the failure of that engine."
However, Knapp's approach is in the minority.
This is partially because there's a perception that manuals are not needed if you're a "good" service technician. But Knapp thinks techs would treat manuals as more friend than foe if they were designed differently.
Improve Access
First, Knapp says OEMs need to make service manuals more easily and freely available. He points out that some OEMs are better at this than others.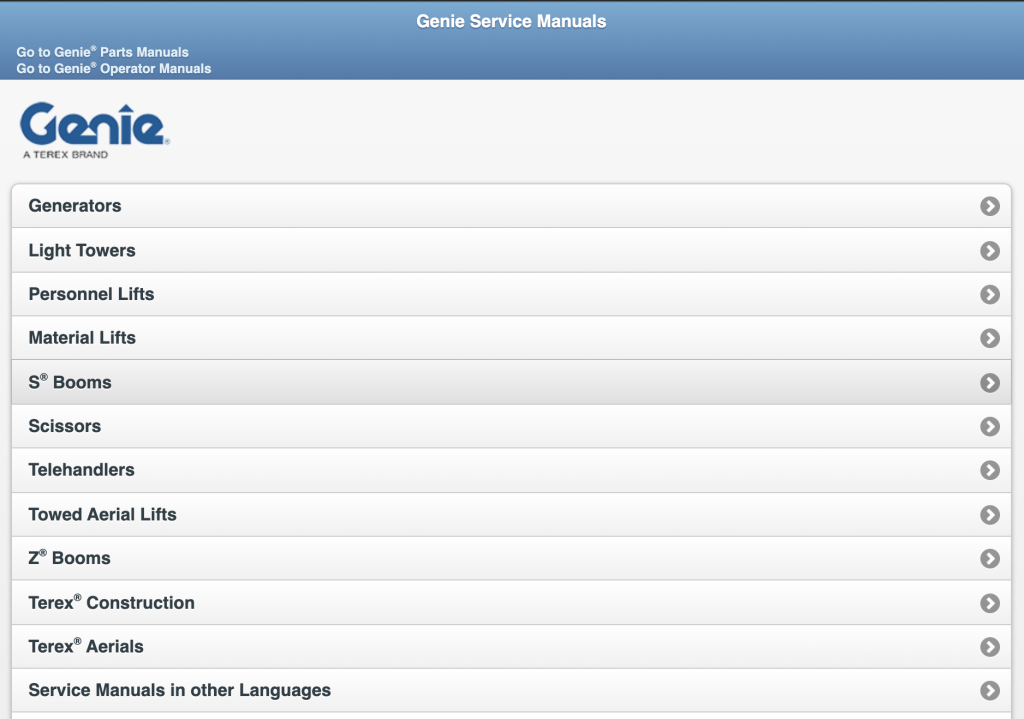 Many manufacturers charge for copies of their service manuals. By providing them for free, Knapp says he believes OEMs would actually increase their ability to sell parts.
"Labor costs are high nowadays," he says. "So sometimes whether that machine gets scrapped or used is based on the cost of repair."
Knapp says if the heavy equipment owners that have their own service departments have access to the manual, the technicians can potentially figure out how to make the repairs on their own.
"They can order the parts and then keep the machine going," he says.
Knapp says the OEMs should be less worried about making $100 on the manual and more about losing $1,000 in part sales.
Add Visual Resources
Service manuals and online parts catalogs also need more images, Knapp says. Actual images of the parts can be even more valuable than descriptions, drawings, and diagrams, he says.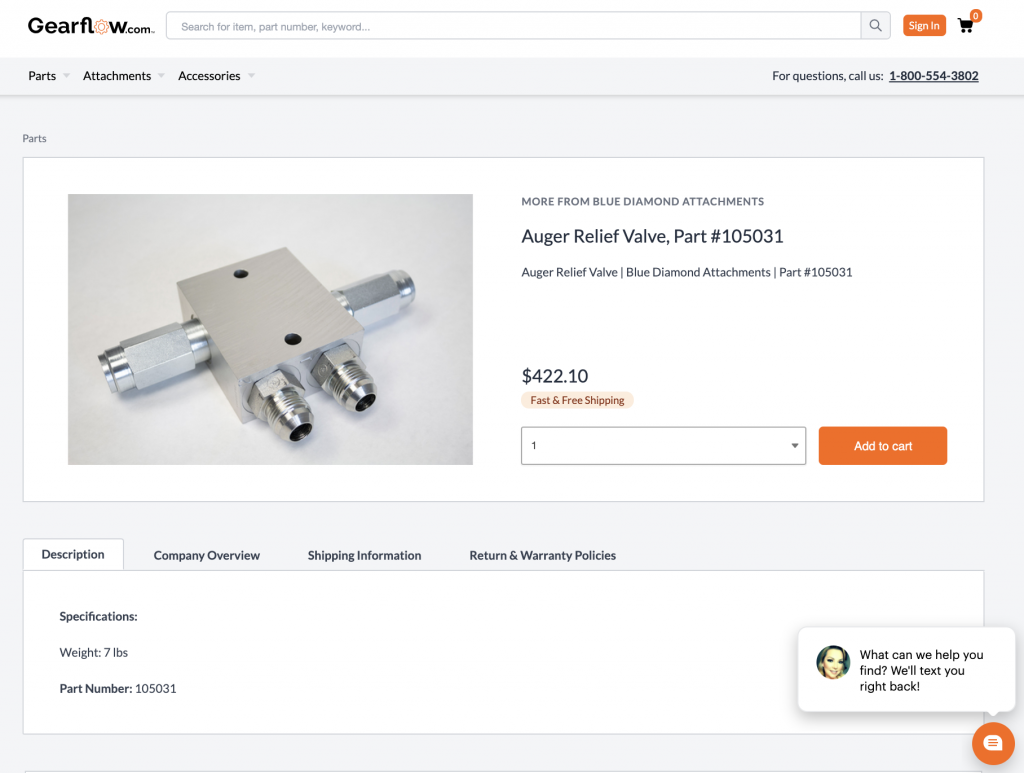 This could make it easier for service technicians and fleet managers to identify the correct parts to order, because serial numbers can sometimes be hard to read or wear off. A technician can quickly compare key characteristics through a visual check.
"They're gonna look at that part and see this thing's got three-prong Deutsch on it, or it's got an amp connector," Knapp says. "So they can actually look at the part right away, and they'll know that's not the right part. That's not what I'm looking at."
Videos that show step-by-step service instructions, linked through QR codes or in an app, are even better.
"A lot of technicians are visual learners," he says. "That's why they don't like to read books."
Knapp says he's watched many technicians struggle with training coursework until they got in the shop, where they could watch an instructor demonstrate repair services.
"They were able to pick it up that way," he says. "Not by words or anything like that, but actually watching it being done."
More manufacturers, such as Haulotte on its access equipment, are incorporating QR codes on their machines, or fleet managers, such as Gil Gilbert with Henkels & McCoy's pipeline division, are taking on these mobile initiatives themselves. This puts the information techs need to know right in the palms of their hands while working on the equipment.
2. Increase Remote Diagnostics
Heavy equipment repair work is sometimes challenged by the technician shortage, but also by international OEMs that lack dealer or product support in North America.
Knapp says the rise of remote diagnostics through connected machines can help that. This allows off-site technicians to log into a fleet management program and identify problems, reducing time-consuming field calls.
One example is the remote diagnostics tool for MEWPs and telehandlers that JLG Industries launched earlier this year.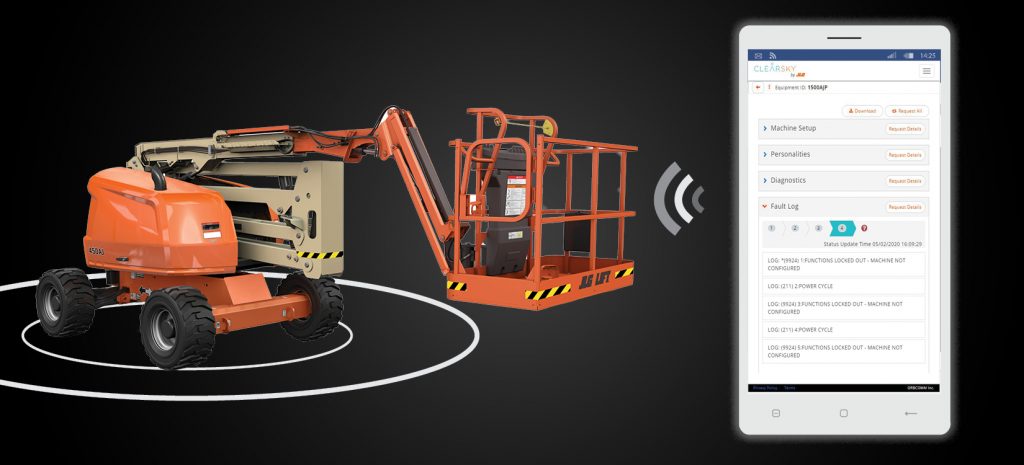 The pandemic has inspired another solution that would work whether or not construction equipment owners have smart equipment in their fleet: video diagnostics.
In 2020, video chats, Zoom calls, and Teams meetings have become increasingly popular to conduct business. Knapp says service centers could broaden their reach by using video calls to help diagnose an issue or walk a person on the field through maintenance and repairs.
In the future, Knapp sees remote technicians adopting virtual reality headsets, which are becoming increasingly popular for training.
"That way the technician can actually be wearing it and calling in," Knapp says. "And the person that's like supplying the technical support could see everything the other person is seeing. And he's instructing him."
3. Embrace Ecommerce Innovations
Knapp says the heavy equipment repair industry could also benefit from learning from the successes of equipment maintenance and parts procurement in other markets.
Take China — they are owning mobile ecommerce, which is highly visual, when it comes to heavy equipment parts.
"There's a different concept of how China thinks and how America thinks on parts," Knapp says. "They use WeChat in China, so they'll take a picture of the component. And there'll be like, 40 people on scooters running parts, because of the huge aftermarket industry over there."
WeChat is the primary mobile messaging platform in China, with more than 1 billion users. By adding payment functionality, WeChat's mini-programs enable users to make purchases right within the app.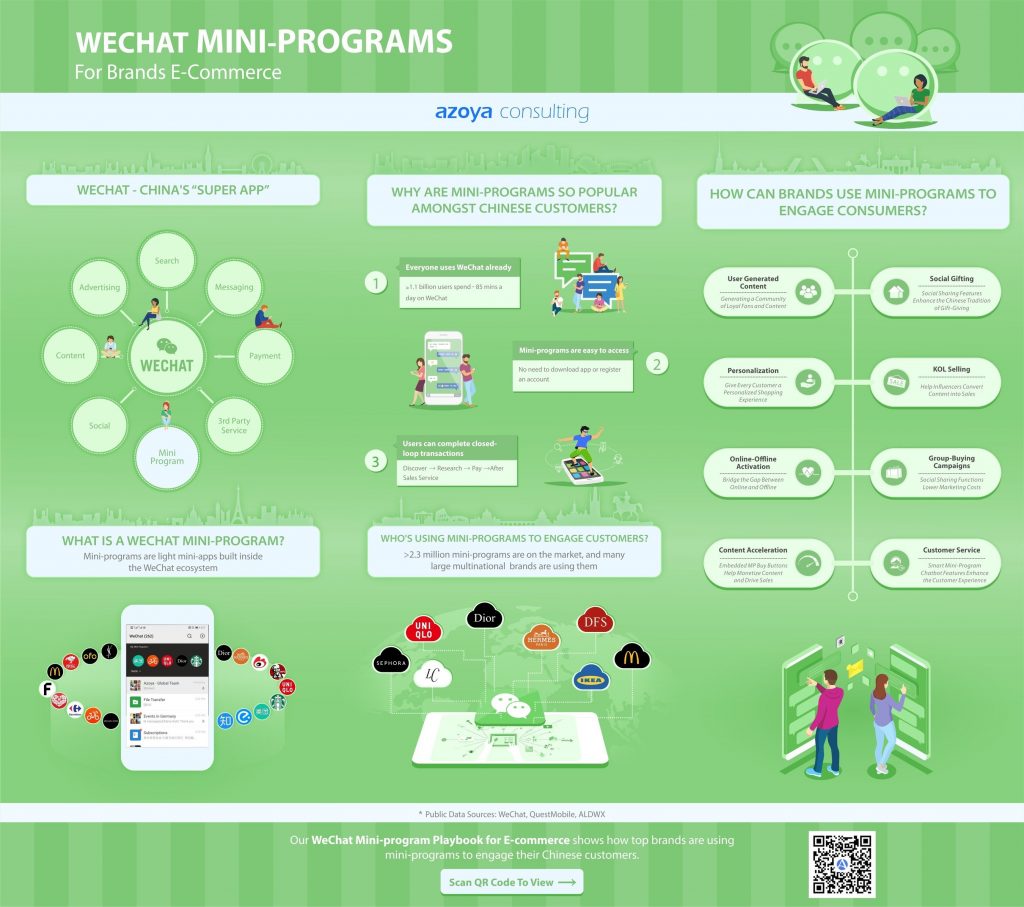 "18% of mini-programs are devoted to ecommerce, yet foreign brands have been slow to take advantage of this golden selling opportunity," writes Franklin Chu, managing director of Azoya International in a Digital Commerce 360 article.
It's not just the aftermarket parts industry that has the potential for revenue growth. Just look at the gains that Doosan Infracore has had since it started using WeChat as an ecommerce channel.
The OEM reported in March 2020 that it had sold $10 billion in machine parts through the messaging service since the company launched that capability in 2019.
Could that success be replicated in North America?
Knapp believes a similar service would ease many pain points that exist in the heavy equipment repair industry, such as misordering parts or spending time searching on many channels.
What other ways do you think that fleet maintenance and service technician workflows would benefit from innovation?
We would love to hear your thoughts in the comments below.
Looking for more content designed to provide additional insights for heavy equipment management? Make sure to sign up for the Gearflow newsletter here.
Here is an example of the content you would receive: