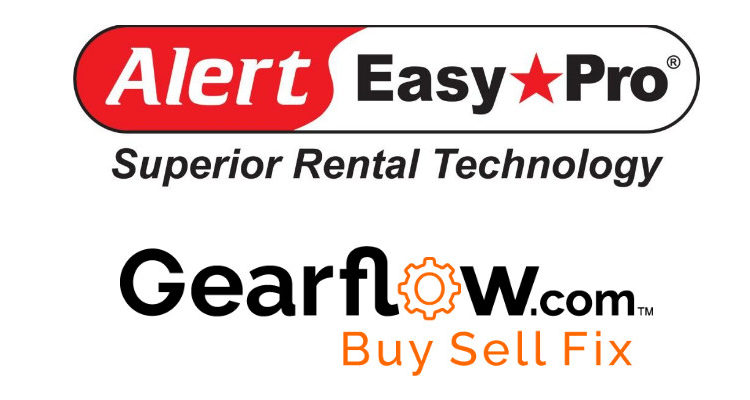 Gearflow and Alert Management Systems have partnered to create a perfectly integrated e-commerce experience for equipment rental businesses. By way of an integration. Alert users will be able to automatically upload and update their entire inventories in Gearflow in order to seamlessly promote, sell, and rent their equipment and parts. 
Why should you be listing your inventory online? Buying habits are changing as the construction industry enters its digital transformation.
Unlike listing sites, Gearflow sellers can independently complete transactions on their own branded storefront while promoting their brand to Gearflow's national network of buyers. Gearflow's front-end e-commerce experience acts as a complement to Alert's back-end asset management system.
"Gearflow's innovative solution to equipment life cycle returns reflects Alert's focus on our user's profitability" said Kara Longmire, co-president and CEO, Alert Management Systems. "Alert's partnership with Gearflow will allow Alert users to save time and money while easily selling equipment, leveraging traffic that Gearflow draws to their site."
"We could not be more excited to be partnering with the Alert team to fill the need for a fully integrated back-end to front-end system" said Luke Powers, founder and CEO, Gearflow.com. "With this partnership, we have a real opportunity to help Alert users maximize returns on their fleets throughout the equipment's life cycle."
Gearflow partners with Alert Management Systems to create a faster & smarter e-commerce experience for rental businesses & users.