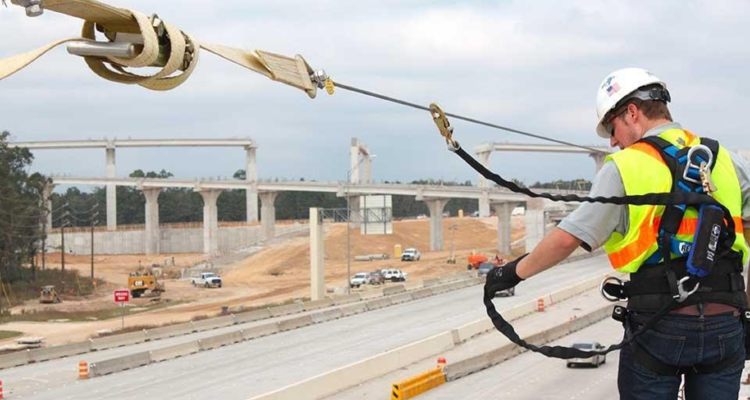 When it comes to workplace safety, one Texas equipment company believes that it is not just a commodity. It is a way of life.
goSafe (formerly Medsafe) is an industrial safety equipment distributor whose motto is "Safety Begins with Us." That philosophy has turned the company into a global marketplace leader as a safety specialist. Their selection of personal protective equipment (PPE), occupational health products, industrial safety products, medical supplies, and fall protection gear are the highest possible quality and frequently go beyond standard compliance.
goSafe has grown into one of the largest, privately-held safety distributors in the United States – but becoming a global leader did not happen overnight. The company was founded in 1979 by Joe Shaw, a pharmacist in Marshall, Texas. In 2019, goSafe celebrated its 40th anniversary.
It began as a simple request. A local chemical company came to Shaw in need of 300 gallons of denatured alcohol. As a pharmacist, Shaw had easy access to inventory and began supplying the alcohol consistently.
As this relationship grew, Shaw saw a niche. Back in the 1970s, it was common for industrial companies to employ on-site doctors and nurses who could perform suturing and provide minor medical treatment. Shaw began providing the chemical company with medical supplies and first aid kits.
This early success led to the beginning of goSafe. By the late 1980s, the safety specialist began to carry a large amount of 3M products as well as a more extensive inventory of fall protection equipment.
From supplying a single chemical company, goSafe has now expanded into a variety of industries. Today's clientele includes companies in transportation, energy, construction, food services, oil, gas, petrochemical, refining, and manufacturing.
Today, goSafe works out of five fully-stocked service facilities in Texas, Arkansas, Oklahoma, and Louisiana. The largest of which is a 100,000 square foot facility in La Porte, Texas a Houston suburb adjacent to the ship channel.
goSafe's primary focus is on industrial customers in North America but has the means required to ship globally. A recent partnership with Gearflow helps to expand goSafe's product line to the worldwide marketplace.
"With Gearflow's online platform, we will be able to sell to everyone everywhere," said Forrest Hester, the Scaffold Access Solution Manager at goSafe.
Apparel Customization
You want to keep your workers safe, but you also want them to look good in the process. goSafe can create custom graphics that will help to market your company on any of their safety apparel. The in-house screen printing, heat transfer, and embroidery services can add personalization for PPE and office wear while a unique pad printing technique adds artwork to helmets and eyewear.
The six-color screen printing process works on safety vests, rainwear, t-shirts, and other promotional items. As an added safety feature, reflective striping can be applied to clothing for visibility in low-light environments. Therefore, workers can easily identify each other and their location on sites and around equipment operation.
Other safety items include hand and foot protection, head and face protection, arc flash, heat resistant clothing, respiratory breathing equipment, and a wide variety of medical supplies.
goSafe carries just about anything a worker would need to stay safe and have the confidence to perform their job at the highest level possible.
goSafe & Reliance
goSafe has had a close relationship with Reliance Fall Protection for many years and serves as a primary distributor in the US.
Reliance is the industry leader in engineered horizontal lifeline systems and has a reputation for being able to provide solutions for the most challenging fall protection scenarios. Independent components of the system include a full-body harness, self-retracting lifelines, and lanyards.
These patented systems are a revolutionary new technology that enables the cable to absorb fall energy at a higher rate than conventional methods. This technique simultaneously reduces both maximum line tension and total fall distance.
Called the "TunedCable Horizontal Lifeline Technology" the permanent and portable lifelines are backed up by unique anchorages, concrete embedded systems, beam clamps, and trolleys. All of this allows a free span up to 200 feet without intermediate supports and lowers end loads, which means easier installations in different locations.
The anchoring system utilizes shock-absorbing harnesses and lanyards that makes it possible for workers to tie back into their lanyards safely, with ease. These cutting-edge fall protection products created by Reliance represent the highest standards for safety equipment.
Along with fall prevention equipment, goSafe carries a full line of gas detection monitors, including single and multi-gas monitors, docking stations, calibration gas, and accessories. goSafe backs up its products with a fully certified repair facility. The service gives a full diagnosis, repair, and calibration on a variety of makes and models.
Safety Programs
Since safety is goSafe's number one priority, the company and its partners go beyond equipment. In addition to providing the industry's top safety gear, fall protection training and support services are available for customers through Reliance. These programs were developed by working directly with safety and operations managers at thousands of job sites. Primarily, the safety programs focus on four key areas – fall protection, personal protective equipment (PPE), instrumentation, and customization. By partnering with its customers, standard safety solutions can advance beyond compliance.
Also, Reliance has a unique online Fall Protection Wizard, which allows users to design Horizontal Lifeline Systems specific to job specifications. This program creates a complete list of required components for each project.
Work Culture
So, what is it like to work at goSafe? The company prides itself on taking excellent care of its employees and creating a family atmosphere. Hester adds, "The culture here is wonderful. It's like working in a family network with structure. Everyone knows the rules and knows their roles. We depend on everyone playing into their strengths, and that is the key to our success."
From the goSafe website, President Burk Shaw states, "goSafe combines the technological and service capabilities of an international safety provider with the family feel that makes it comfortable to work with us on a long term basis. We listen to our customers to create progressive, custom e-commerce services, along with flexible solutions to difficult safety situations."
With such an over-the-top safety-first mentality, it is no surprise that goSafe is the leader in safety and personal protective equipment. These safety specialists have been saving lives and preventing injury for the past 40 years and show no signs of slowing.