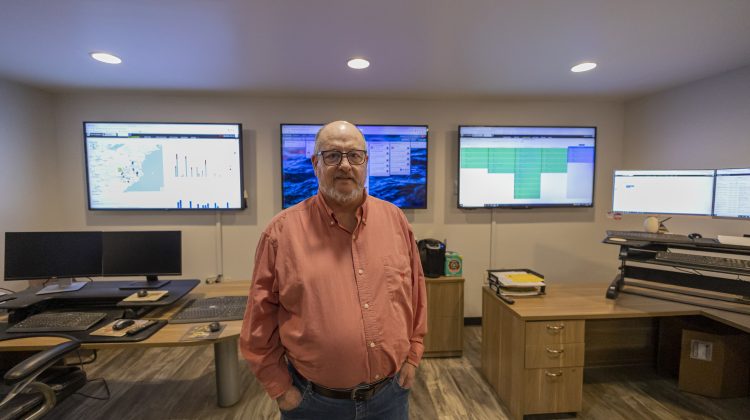 By Karen Scally
It's hard for Tim Morgan to quantify all the benefits he's gained from the Association of Equipment Management Professionals.
Morgan, the equipment operations manager of Virginia-based Branch Civil and current AEMP chairman of the board, says the 20 years he's been involved in the association have shaped not only the achievements of his career, but also the success of his employer.
"Our CEO actually calls our equipment operations a differentiator," he says.
The credit for that, he says, should go directly to the impact of AEMP.
The resources and relationships obtained through the AEMP helped develop him and Branch Civil into the heavy equipment fleet management leaders they are today.
"I've often said I owe my career to AEMP," Morgan says.
Heavy equipment fleet managers who desire that same growth personally and professionally can start by honing their skills at the upcoming AEMP Leadership Summit on June 21-23 in West Palm Beach, Florida.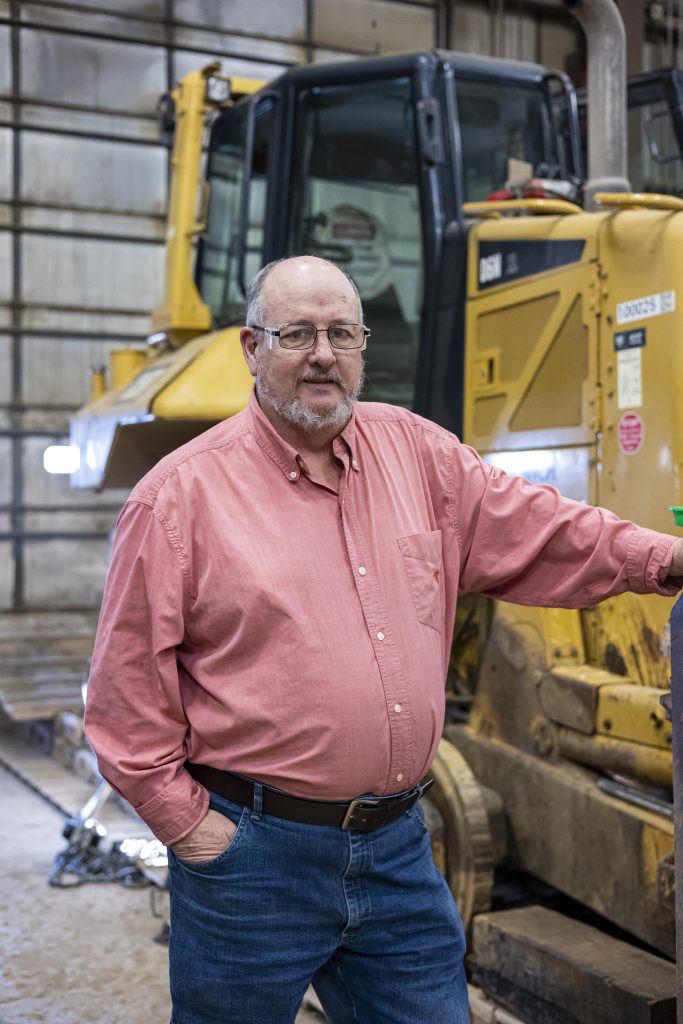 Among its many topics, the Summit will address:
What skills you need to advance your career and position your company as a leader
How to turn your ideas into actionable plans that will get results
How to influence the future of AEMP and equipment management as a whole
It's an intimate, retreat-style event, where fleet managers interested in becoming leaders can quickly get connected to their more-experienced peers and learn from those who have gone before them.
"The association allows you to surround yourself with people who know more than you do," Morgan says.
Grow Your Heavy Equipment Fleet Management Skills by Getting to Work
Morgan's fleet management journey is not too dissimilar from those of many other members in AEMP, and it shows that anyone can become a leader with the right tools and resources.
After finishing diesel tech school in 1977, Morgan worked as a service technician in a variety of sectors, until he came to Branch Civil as a field mechanic.
Within a few years, Branch Civil's equipment manager at the time tapped him to move into the shop foreman role, and that's when he was introduced to AEMP.
"He was actually a certified equipment manager and was in one of the first CEM classes that AEMP had," Morgan says.
It was under his directive that anyone on the fleet management team at Branch Civil needs to earn their equipment management specialist or CEM designations. So Morgan started working toward this goal, obtaining his CEM in 2005.
Ready to work smarter?
Find out how the Gearflow Parts Hub can improve your uptime, eliminate sourcing costs, and centralize all your parts activity and reporting in one place.
From there, he started looking for opportunities to continue to learn — and ultimately, give back.
"I really enjoyed being around the folks in the association, and I really learned a lot early in my equipment management career," Morgan says. "I was a mechanic — I didn't know anything about equipment management. What I learned about equipment management, I learned from all the folks at AEMP, and that's how my career has progressed."
He soon realized that he wanted to extend the knowledge shared with him to others. Teaching has always been a passion of his, so he joined AEMP's Education Committee pretty early on. Over the years, he's also sat on the Technology and Telematics Futures committees.
Getting involved in a committee is actually one of the best ways to develop your leadership skills, Morgan says. He firmly believes that leading starts with doing.
"I've always been of the mindset that good leaders have been servants," Morgan says. "Just show up and do the work. Don't worry about what you're going to get out of it."
He encourages members to drop in and sit in on any of the committee meetings held at in-person AEMP events, such as the EquipmentSHIFT and Connect conferences.
"See what goes on and decide which one you want to be part of," Morgan says.
---
AEMP Committees
Core Content Committee: Creates content that informs education and training
Certification Commission: Ensures the quality of AEMP's certification programs (*This one is in particular need of additional volunteer help currently)
Education and Training Committee: Audits and approves education, training, and conference content
Branding and Identity Task Force: Assists with marketing to expand outreach and membership efforts
Standards, Ethics & Best Practices Task Force: Develops standards for the equipment management profession
Find out how you can volunteer today.
---
See the Heavy Equipment Fleet Management Benefits Start Rolling In
When you approach learning to be a leader this way — by just raising your hand and stepping up to get work done — you typically end up reaping rewards you wouldn't have otherwise, Morgan says.
Serving on committees and collaborating with his AEMP peers sparked Morgan's ideas for how he could advance technology within Branch Civil, such as implementing their telematics solutions and creating their Situational Awareness Room (SAR), which serves as the control center for all equipment operations.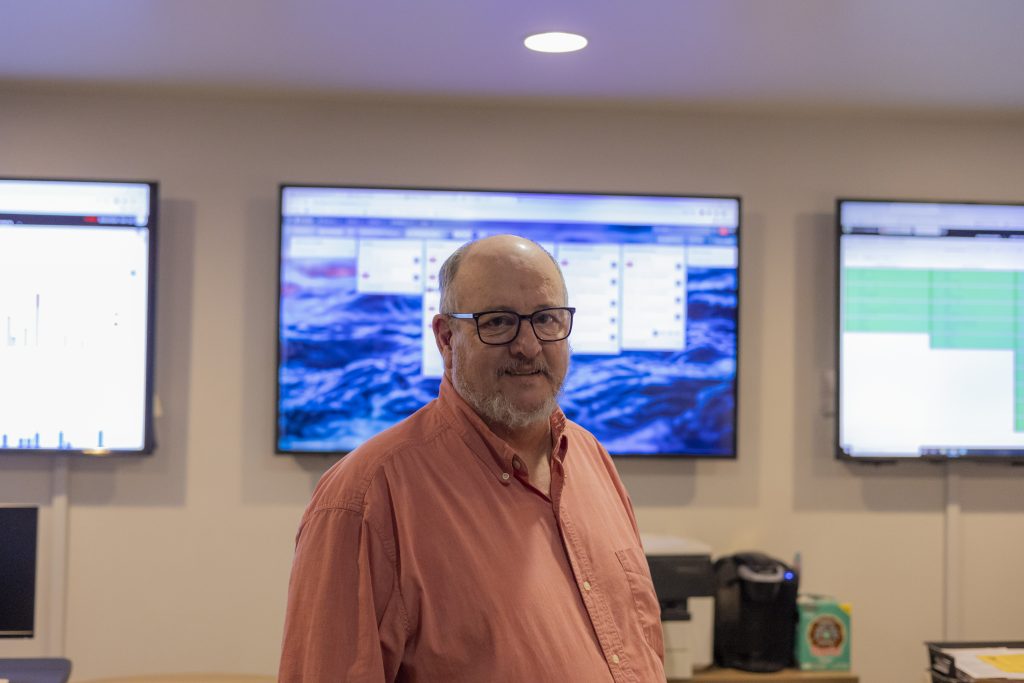 With those initiatives, refined by the insights gained from the AEMP, Branch Civil quickly saw dramatic returns. 
"When we originally put the plan together, we built a budget around the return on investment being three to five years," Morgan says. "And we ended up actually getting a 100% return on investment within one year."
But this is where it gets difficult to define all the advantages that the leadership skills acquired through the AEMP have brought both Morgan and Branch Civil. 
"There are a lot of intangibles too — it's not just the dollars earned," he says. "We've seen it open doors within other disciplines in our company, where we can share the knowledge, share the expertise, and improve efficiencies, not just in equipment operations."
It has also elevated Branch Civil's fleet management throughout the industry, with opportunities to present at ConExpo-Con/Agg in Las Vegas. In 2019, Branch Civil won the AEMP Fleet Masters Award, given to a fleet that raises the bar for equipment management.
---
Top 5 Ways to Become an Equipment Management Leader
Attend AEMP events, including Leadership Summit, EquipmentSHIFT, and Connect
Volunteer on an AEMP committee
Take a course, such as the IGNITE Learning Lab or a Regional Learning Lab
Get certified: Choose from EMS, CEM, and CESP programs (Read more about AEMP's certification programs here)
Implement the ideas gained from your AEMP participation
---
"It's given us a bigger platform," Morgan says. "Also, it's given us the opportunity to teach other people what we are doing. We have not been bashful about sharing what we do within the industry — it's not a trade secret. We do what we do, and we're willing to share it."
In fact, Branch Civil has found the tools obtained from AEMP so valuable that all superintendents and foremen in the equipment operations team have either received or are in the process of earning their EMS and CEM designations. It provides everyone in those roles with the same playbook for decision-making, Morgan says, fueling the factors that set Branch Civil apart from its competitors.
If you're the kind of person who desires to propel yourself, your organization, and the equipment management industry forward, then Leadership Summit is the place for you, Morgan says.
"I think that anybody who has an interest in becoming a better leader or learning more about leadership — even within their own company, not just AEMP — it's an excellent opportunity," he says. "We will be very pleased if you would come and choose to volunteer to become a leader in AEMP, but that's not the only purpose of the Leadership Summit. It's about making members better leaders."
Limited spots are still available to register for the Leadership Summit, set for June 21-23 at the Hilton West Palm Beach. Register today at www.aemp.org/leadership-summit.
Looking for more content designed to provide additional insights for heavy equipment management? Make sure to sign up for the Gearflow newsletter here.