By Karen Scally
The dirt world is experiencing major shifts in heavy equipment transmission technology.
Generally seen as a positive thing, these changes are increasing construction equipment speed and efficiencies, as well as improving operator comfort.
However, the benefits from the new technologies can come with some tradeoffs, including less reliability and shorter component life spans. Part reusability is also at an all-time low.
So what do fleet managers and maintenance technicians need to know to navigate the changes and prolong service life?
To find out, we spoke with Erik DeAndero, owner of HD Services.
DeAndero has spent his entire career fixing, building, buying, and selling Caterpillar equipment, as well as training on their machines at Cat dealerships. He founded HD Services to continue servicing the construction industry customers established over three decades by his family's former business, American Independent Inc. in Riverside, California.
Today, HD Services specializes in supplying powertrain components and parts to customers throughout the world, enhancing their quality products with an extra level of experienced support.
Here are DeAndero's insights on this topic.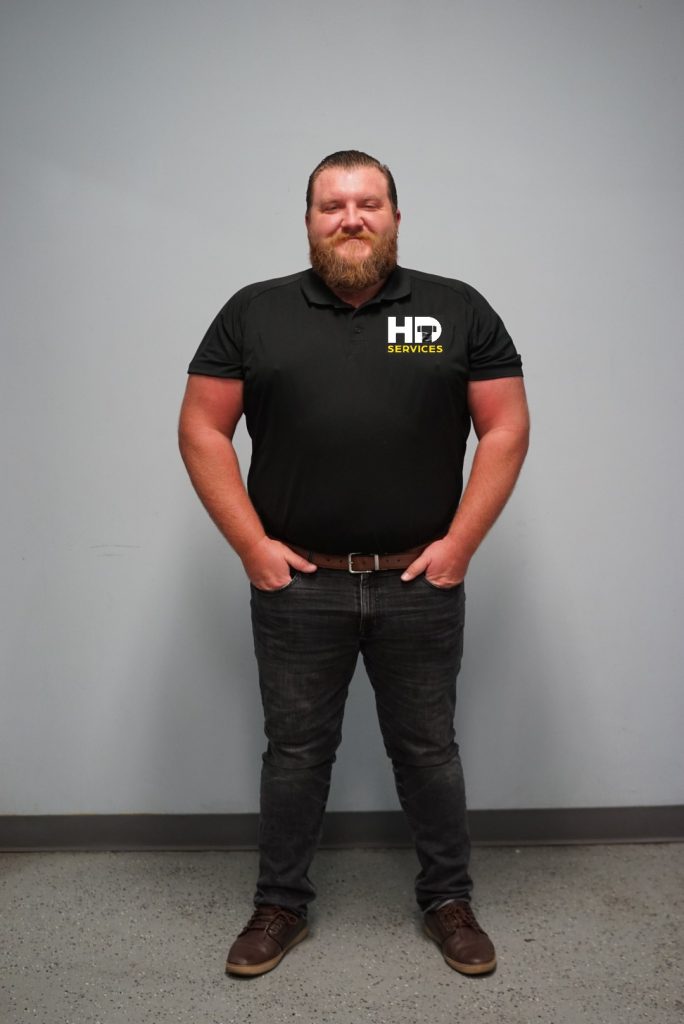 Why are heavy equipment models moving away from powershift transmissions?
DeAndero: With mechanical powershift transmissions, the machine's ability to work and travel essentially relied on the simple principle of hydraulic pressure compressing clutches together to engage a different gearing ratio. Don't get me wrong, some of the ingenuity that went into these components is mesmerizing with all the pulleys, springs, and counterweights etc. They just weren't as dynamic as the newer tech of today.
However, there are some drawbacks to these systems. Because the transmission is only equipped with three, four, or sometimes eight speeds, there could be lapses of power between shifts or sub-optimal power output.
Not to mention, the shifts could be hard and potentially dangerous. They could cause lurches or sudden jolts, if not properly operated. This may result in damage to related equipment parts — or worse, injuries to an operator.
What's different about electric over hydraulic control transmissions?
DeAndero: With the introduction of electric over hydraulic control, machines could now use solenoid valves to modulate shifting.
A solenoid valve is a magnetic valve that is actuated by applying a system voltage (usually 12V or 24V), which will cause its internal valve spool to shift or slide, redirecting oil pressure to a new designated channel (or speed).
Transmission valve solenoids are used to control — or in some cases slow down (modulate) — the hydraulic redirection from one clutch to the next. This makes for nice, smooth shifts and lower lapses of power.
The shift modulation significantly improves the efficiency and operation of the machine, but it requires a fair amount of solenoids, switches, and sensors to work effectively. It also forces the clutches to slip slightly during every shift, increasing clutch wear and tear.
What is clutch slippage, and when is it a concern?
DeAndero: As the clutches modulate, there is a brief period where the clutches are partially engaged and operating at different speeds. This means one purposefully slips during a shift.
Let me explain it this way: Imagine a stage with lights on both the left and right sides, each controlled by a switch. As a performer walks across the stage, somewhere towards the middle, you would need to switch off the lights on the left and turn on the lights to the right.
When the performer is in the center of the stage, there would inevitably be a brief moment that would go dark. It would also be a sharp, abrupt change (i.e., shift) that's not very appealing to the audience.
Now imagine you had a fader instead of switches, allowing you to slowly shut off power to one side while you gradually turn on the other. This would create a smooth transition that would never leave your performer in the dark — not to mention your audience would hardly notice the change.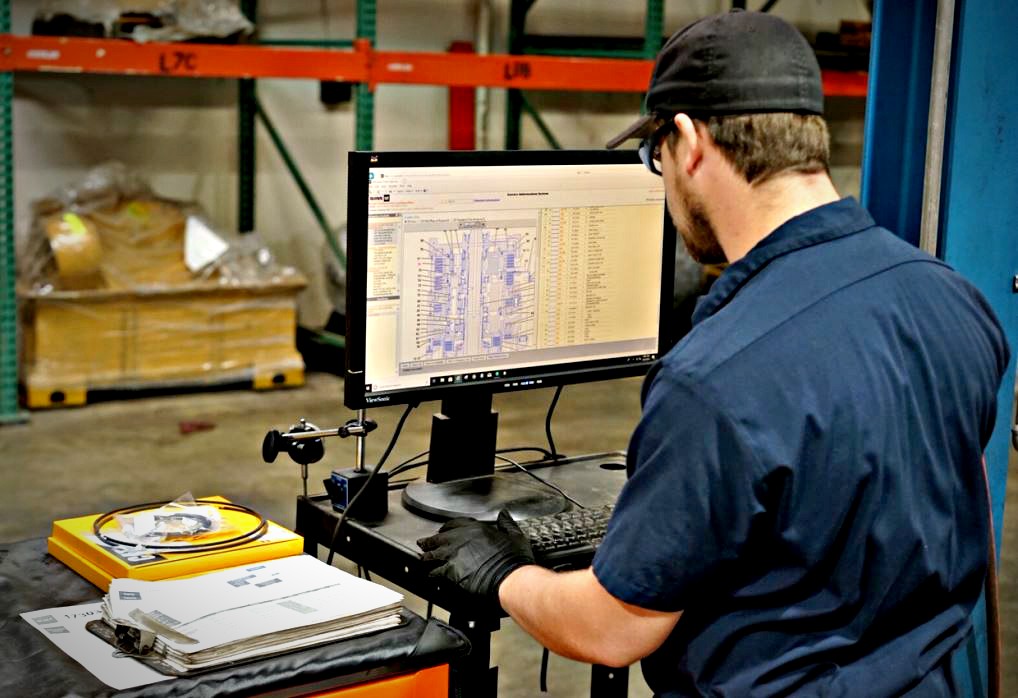 This is what is gained with electronic control and valve modulation between shifting gears. The performer is your machine's power rate, the lights are your shifting gears, and the audience is your operator.
However, the purposeful slip that occurs during modulation increases wear on the clutches, which decreases their lifespan and reusability. It also results in higher machine costs, due to more stringent maintenance requirements required by the additional technology.
While in many respects the new technology is great, it can also cause some headaches. For example, the sensors added to the machine help monitor its own health. If it senses even the slightest irregularity, the machine can be derated or put into a safe mode.
This is a fantastic feature if the machine is beginning to fail or have issues, but it can be a problem if faulty readings or improperly installed or adjusted sensors "trick" the machine. Some speed sensors have only a few thousands of an inch (0.001 in.) of leeway before it gets out of range.
What are the pros and cons of hydrostatic drives?
DeAndero: Some machines, like excavators, skid steers, and newer midsize wheel loaders are equipped with hydrostatic drives for gearless and shiftless powertrain systems.
By controlling the output of a hydraulic pump and the input of a wheel motor, a nearly unlimited output can be achieved with minimal fluctuation of the engine's RPM. These systems can reach PSI in the thousands, a major step up from the simpler clutch and gear designs where PSI stays in the hundreds.
They also require a heavy load of electronic control systems, computers, and monitoring to ensure they are operating within their parameters. If the machine begins to get a few degrees outside of its safe operating zone, major failure can often occur.
This is because the spaces between the moving parts are often as thin as a couple micron — and one micron is 1/100 of a human hair. Even a small grain of sand can do heavy damage to mating parts.
What starts out as tiny wear and tear can result in catastrophic damage, because piece by piece, scratch by scratch, the components increasingly are affected. As the damage grows, small particulates are released over time, eventually accumulating into a massive failure.
Often with these systems, once a failure occurs, the majority of the relating components in the oil stream need to be replaced. All that said, extra special care must be taken when servicing these machines.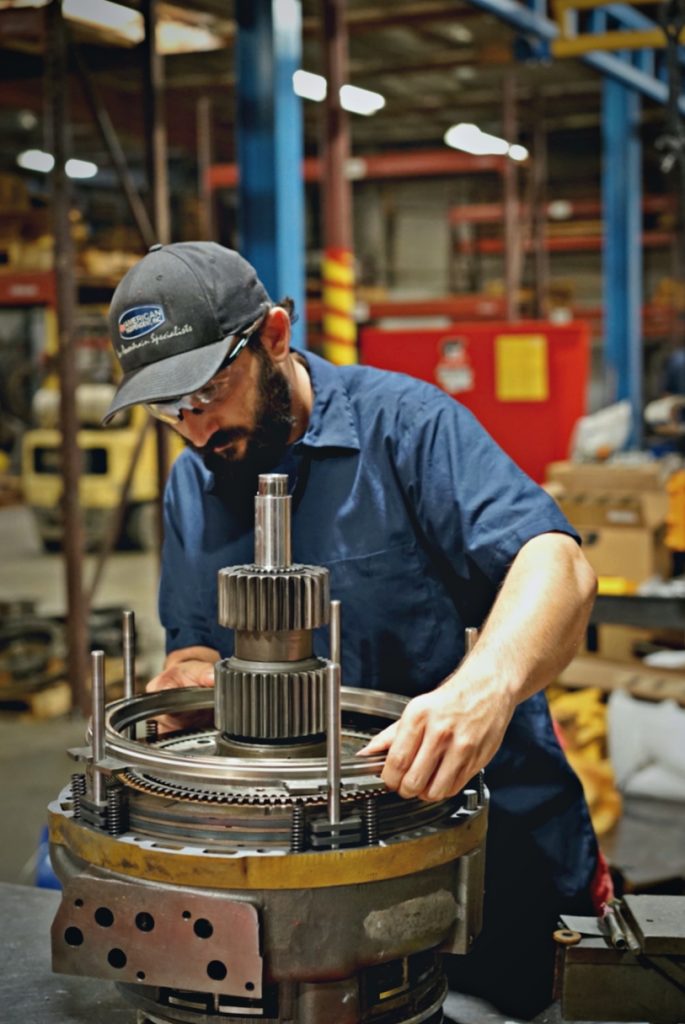 What about hybrid transmission systems?
DeAndero: Hybrid systems are a new generation of powertrain technology where a small diesel generator powers electric wheel motors.
Though the hydraulic issues that exist with other systems don't come much into play, the amount of electronics that are required to operate these systems is staggering — not to mention expensive. One wheel motor for a large mining truck can be near the seven-figure mark.
The reality is, this is likely to be the new industry standard as the technology improves. The more it is utilized, the better and less expensive it will be. Embracing it will be a tough but necessary step in the future, especially with EPA regulations cracking down on these big machines. There is just no real getting away from it.
How does new powertrain technology affect heavy equipment transmission maintenance?
DeAndero: One trend you may have noticed with the increase in technology is the increased cost of the machines themselves, as well as an increase in machine maintenance.
I like to joke that these machines are designed to just move dirt, but they have enough technology to go to the moon. The converse is true as well: These machines can flatten a mountain, but a grain of sand can stop them dead.
For the operator, the newer powertrain technologies make them the nicest machines available so far. They are smoother, quieter, faster, and arguably safer than ever before, but maintenance-wise, they are becoming increasingly difficult.
Higher pressure means tighter tolerances and less room for contaminants. Smaller micron filtering means extreme caution must be taken to ensure clean service practices. Proper viscosities and oil types are more crucial than ever. Not to mention, skilled operators and technicians — which we all know are hard to find — are essential to prolong machine life.
What additional service requirements are needed?
DeAndero: Far more stringent service procedures are required, such as indoor-only service performed by dealer-trained or highly skilled technicians. Software that's only available from the OEMs is often necessary to reset parameters and run diagnostics and calibrations. The toolbox you carry these days now requires a spot for a laptop, a Communications adapter, and a WIFI hotspot.
Kidney loops are also becoming the industry standard, where oil is pumped through a satellite filtration system to ensure it is not contaminated on its way into the machine. Tooling costs are skyrocketing. Using the proper oils, viscosities, and filter types is mandatory. Just the oil for the powertrain alone brings several considerations, including elevation, climate, application, and total daily run time.
Many forward thinking component rebuilders are also adopting contamination control practices, such as using lint-free rags, hair nets, and pressurized facilities, where rooms are put under a vacuum to make any floating debris fall directly to the floor. These are all effective ways to handle the newer cleanliness requirements, but you can imagine that the cost of these improvements can have quite an impact on the bottom line.
What's important for heavy equipment owners to realize?
DeAndero: The days of slamming the gears on cab-less heavy equipment models with pouring black smoke are gone, and many may actually miss these "simpler" times.
However, embracing the new while cherishing the old is the only way to survive — and it's not all bad news. These enhanced service practices and procedures are a necessary step in the right direction for safer, more productive operations.
And even though the older machines don't require all the careful TLC that the new ones do, we can all agree that they probably deserve it.
Looking for more content designed to provide additional insights for heavy equipment management? Make sure to sign up for the Gearflow newsletter here.