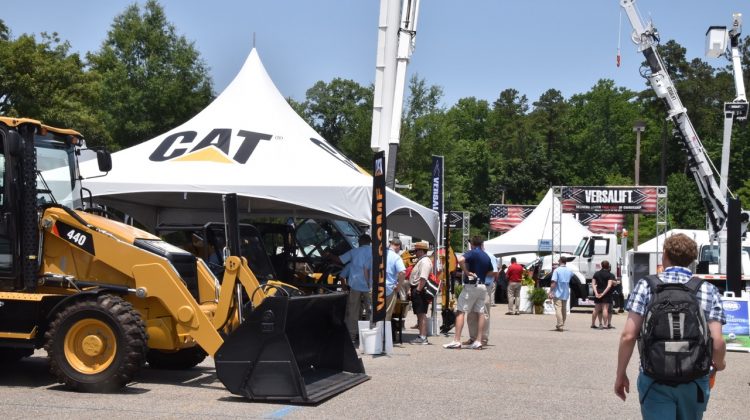 By Karen Scally
For 68 years, the Electric Utility Fleet Managers Conference has brought together the industry's fleet representatives to learn how to improve fleet management.
Well, except last year that is, when the pandemic canceled the EUFMC's plans for their annual gathering in Williamsburg, Virginia.
This year, the conference moved to a virtual format, with more than 200 fleet professionals and 350 supplier representatives attending four days of educational sessions and live Q&As.
Though the EUFMC is specifically tailored to fleet managers from electric utilities and electrical contractors, the insights shared there actually apply across a variety of markets. As technology moves from on-highway vehicles to heavy equipment fleets, electric utility companies — with their diverse mix of assets — often serve as a bridge to what's to come for construction.
It's like getting a glimpse into the future.
Here are four lessons from the 2021 EUFMC that contractors need to pay attention to, because they will change the way they manage their fleets in the years ahead.
1. The Future is Electric, But …
Battery development is the space race of the 21st century, says Steve Carlisle, GM president of North America.
And not just for passenger vehicles; the commercial on-highway and off-highway vehicle markets are close behind.
Though utility fleets may be leading the way with the Edison Electric Institute Fleet Electrification Commitment and internal electric vehicle (EV) goals, government mandates and regulations will continue to drive adoption in other segments.
In January 2021, California Gov. Gavin Newsom signed an executive order that ends the sale of new internal combustion vehicles by 2035. Fifteen other states and the District of Columbia are pledging similar initiatives.
"We see the number of cities and countries with their own mandates and target deadlines for reducing and eliminating fossil fuel use expanding pretty much every week, every month, every year," says Mark Russell, CEO of Nikola Motor Company, an electric truck manufacturer.
In fact, if it weren't for COVID-19, we'd probably be further along.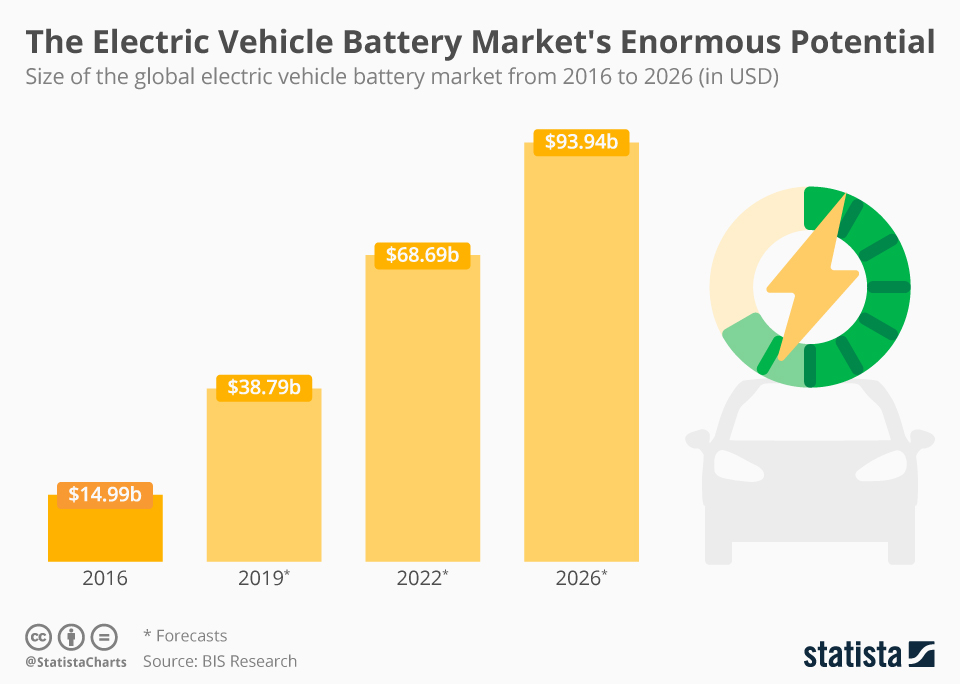 The pandemic has disrupted the global supply chain, resulting in an unprecedented semiconductor shortage and subsequently rising battery costs.
"I've never seen anything like it in 40 years," Carlisle says.
But manufacturers believe that ultimately these obstacles will be overcome, and EV growth will accelerate.
"The good news in the long run is those costs are coming down," Russell says. "If you look at the trend on that cost for lithium-ion cells, it's come down dramatically just in the last decade."
So when can utility fleet managers expect to see all-electric line construction equipment?
"I think five to seven years is probably a pretty good target to get [costs] down to where it's going to make sense to balance your return on investment," says James Christian, vice president of engineering and CTO at Time Manufacturing Company.
Admittedly, the heavier the vehicle, the bigger the challenges are when it comes to switching to electric as a viable alternative to internal combustion equipment.
"When you start moving a whole lot of energy … the range is going to be a little bit of an issue," says Shawn Brougham, vice president of engineering at Altec Industries.
One potential solution is hydrogen fuel cell technology for equipment that requires a lot of power and needs to navigate steep grades, because it's lighter than fossil fuels and batteries. But currently, getting the hydrogen fuel is a challenge.
"We knew that we needed to provide hydrogen fuel at the same time as we provided a hydrogen fuel truck, and when you look at that closely, you realize how hard that is to do," Russell says. "We're replacing an ecosystem that the global energy companies took many, many years — even decades — to develop and continue to spend billions of dollars every year just to maintain."
Russell says Nikola is looking at developing hydrogen refueling hubs as an option.
Until more electric options are available, Brougham says fleets will need to incorporate mid-term solutions to meet their emission reduction goals.
"Frankly, the idle mitigation solutions that are out there today actually extend range by not burning fuel at the job site, and … that's a great interim step," he says.
2. … You Need to Plan Now to Tackle Charging Challenges
Though it may seem like there's still a little bit of time before this inevitable electric shift, fleet managers must act now to map out their strategies for charging infrastructure requirements.
"These obstacles are not insurmountable, and we must address them and overcome them," Carlisle says.
For GM's part, it has introduced its Ultium Charge 360 platform, which integrates charging networks and provides access to nearly 60,000 plugs in North America, located through a mobile app. The manufacturer will also provide assistance to commercial fleet owners with their infrastructure planning, Carlisle says.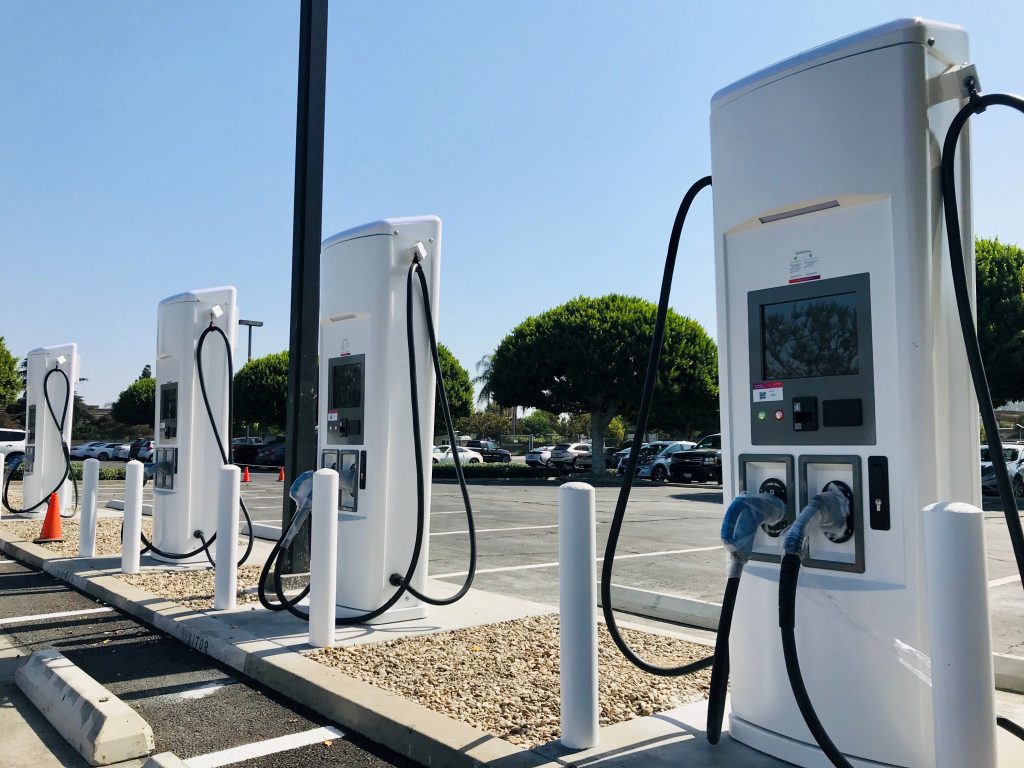 Data from telematics solutions will help shape the charging infrastructure future by providing insights as to where to best place them. Portable chargers will be necessary for fleets to incorporate to provide added coverage.
Fleet managers must also grapple with whether to install smart charging stations or those without connectivity.
Fortunato Gulino, chief automotive engineer at Consolidated Edison, says one advantage of the smart chargers is they provide information, such as how much each EV was charged and the time spent charging, that can be useful.
"Right now, we're in the process of building out a report so that when we install our second phase of charges, … [we can] determine which location is in need of more charging stations," Gulino says.
3. Take the First Step on Your Autonomous Equipment Journey
In addition to an electric future, fleet managers need to prepare for one with autonomous equipment.
Fred Rio, director of digital and technology for construction at Caterpillar, says autonomous equipment will offer multiple benefits for work sites.
"There is the possibility to unlock both productivity and safety — and that's really the Holy Grail," Rio says. "That's the promise that autonomy brings."
But autonomy is not a step change that happens overnight; it's a process that begins with certain features.
"Because of the complex nature of construction, autonomy is probably not going to manifest itself from one day to the next," Rio says. "It's going to be the continued adoption of ever-increasing automated functions on machines that at some point will coalesce into a machine being autonomous."
Remote control operation of equipment is the next significant move that fleet managers should consider on the road to autonomy, he says.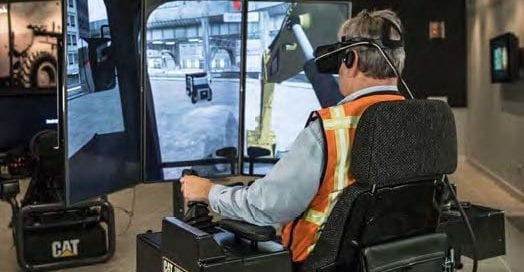 "Once the operator has been removed from the machine, we can then allow the operator to use multiple machines — even if they're not highly automated," Rio says. "We can switch between machines during downtime to maximize that operator utilization."
Remote operation of equipment also can provide recruitment benefits to counteract the shortage of skilled labor.
"If you can remove the operator from that environment and put them in an office-like environment, you may be able to attract a demographic that was really not interested in working as operators," he says.
And then there's the inherent safety benefits of remote control operation of equipment, Rio says.
"If we remove the operator from the machine, we're really removing the opportunity for injury," he says.
4. Time-Based Maintenance? That's So Last Decade
With advancements in asset management technology and data analytics, fleet managers need to recognize that maintenance-triggering events are changing.
Increasingly, fleets are moving away from hourly service intervals to usage-based maintenance — and even predictive maintenance. This shift can give a more accurate picture of when equipment needs repairs and help manage fleet costs.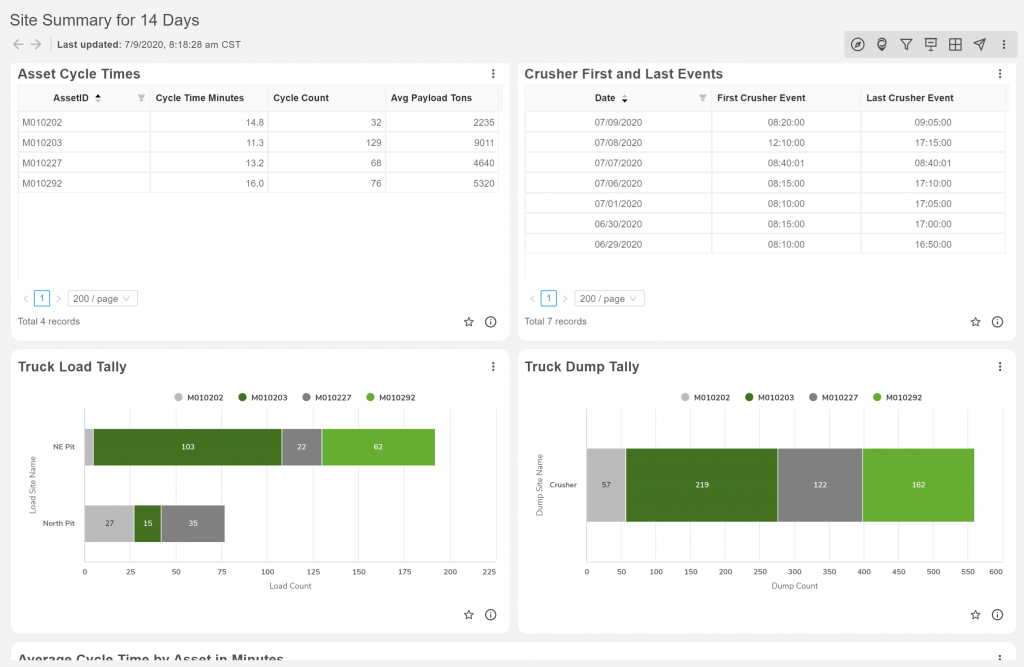 Brian Johnson, fleet services manager at Georgia Power, says the electric utility is in the midst of this transition.
"We've traditionally been in that time-based category," Johnson says. "As we dive more into telematics on our mechanized equipment, I think [tracking] power take-off time is going to be very critical for moving more to that usage-based maintenance."
A poll of EUFMC attendees found that about two-thirds of fleet managers who are using fuel consumption as a maintenance-triggering event are performing service in the 200- to 350-hour range.
Telematics can also help fleet managers determine when immediate repairs are needed before catastrophic failures occur. Meighan Read, fleet engineer at Duke Energy, says this is something they are investigating as they implement telematics across their fleet.
"We're planning to identify what we're considering the critical codes and use them to trigger work orders," Read says. "So this will hopefully help us catch problems early on and resolve them."
2022 EUFMC Returns to Williamsburg, Virginia
After a two-year break due to the pandemic, next year's EUFMC heads back to the Williamsburg Lodge and Conference Center in Williamsburg, Virginia, from June 5-8, 2022.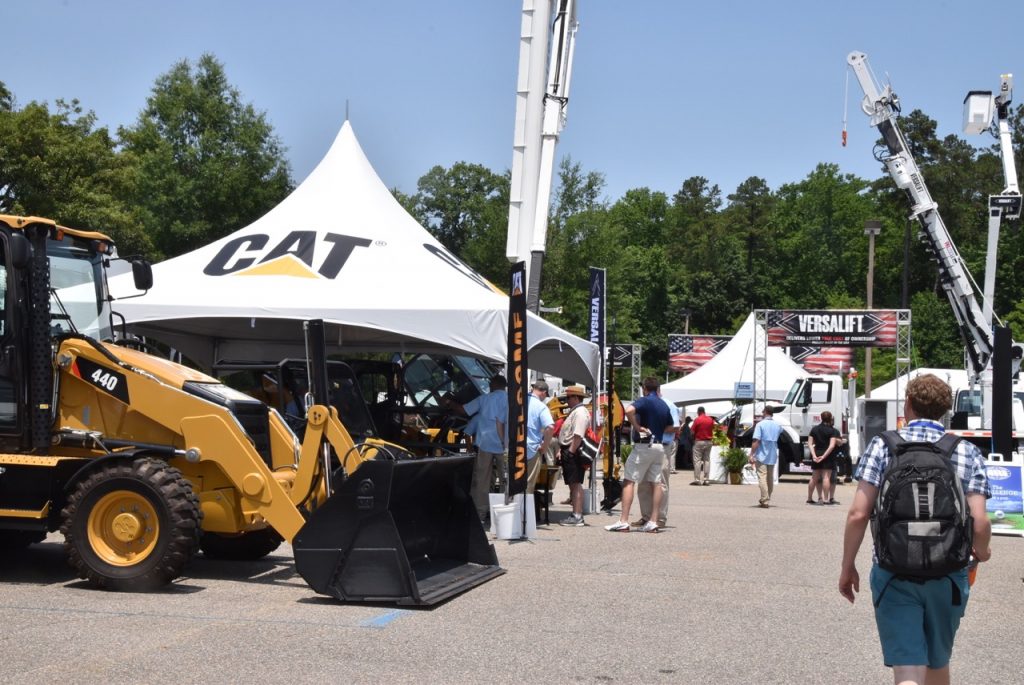 If you're a fleet manager with an electric utility or electrical contractor, you can find out more information about how to improve fleet management by attending the conference at www.eufmc.com.
Looking for more content designed to provide additional insights for heavy equipment management? Make sure to sign up for the Gearflow newsletter here.