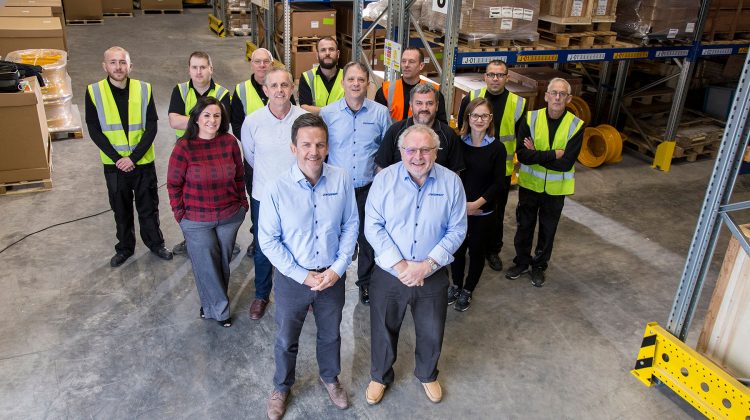 The construction equipment consumer is changing.
In parts, this is even more evident.
When a piece of equipment is down, the speed at which you acquire the parts you need to mitigate equipment downtime is absolutely paramount. This makes the process of making phone calls to suppliers that much more painful.
The emergence of ecommerce tools has given buyers an avenue to buy the parts they need without having to waste time on the phone. Online ordering has increasingly become the preference for parts buyers as consumer behavior continues to shift.
"When I first joined the company [in 2013] we were doing about £20,000 a month online and now we are doing over £300,000 a month through our online ordering system" said Richard Watson, Executive Director of Interpart, the only genuine alternative JCB parts provider in the world.
What is so amazing about this growth?
Interpart only stocks around 7,000 SKUs and has a core team of 28 people.
The need for ecommerce and online ordering is almost impossible to ignore. However, it's not as easy as standing up your own ecommerce site or listing on Ebay.
I wanted to get an understanding from Watson on what goes on behind the scenes in making a highly profitable aftermarket parts business.
Specifically, I wanted to know what kinds of data and digital tools he uses to make Interpart successful in becoming an ecommerce enabled business.
Interpart: Alternative JCB Parts Supplier Since 1975
Based in the UK, Interpart has established itself as the only genuine alternative parts provider for JCB machines in the world. Their distributor network spans 70 countries and 6 continents including a recent expansion into the US based out of Miami, FL.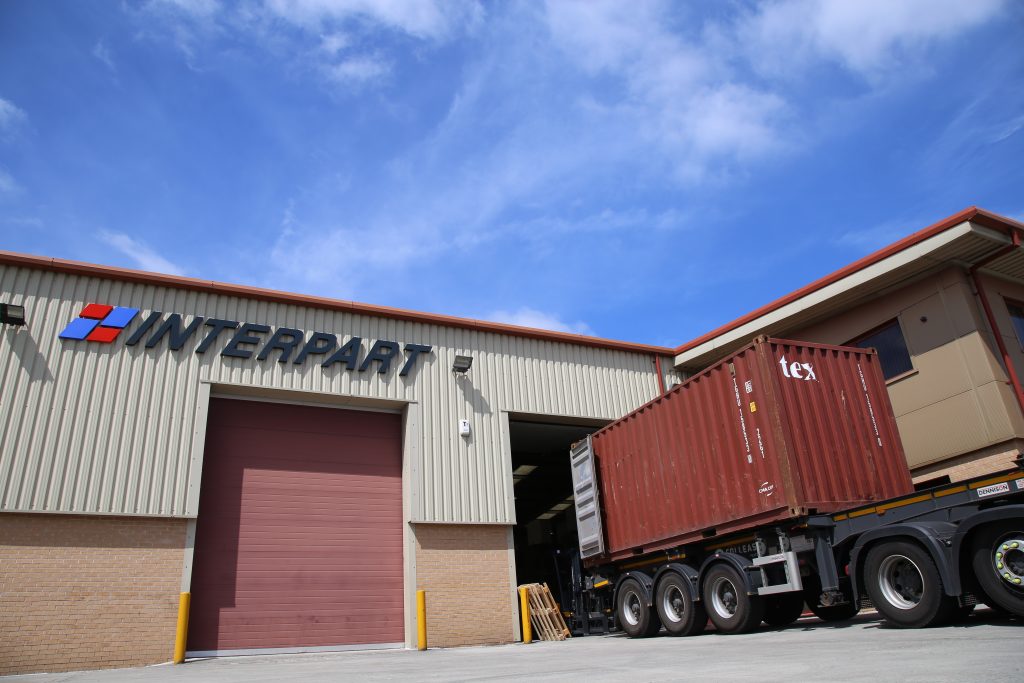 Richard Watson stepped in as Executive Director in 2013 to take over from his father and founder of Interpart, David Watson.
Watson has been uncovering ways to add efficiency gains to the business in order to do more with less.
Since stepping into the business, Watson has focused on bringing in digital tools to enable him and his team to make data informed decisions.
Data now informs everything they do from part purchasing to identifying their most profitable customers.
"Our biggest focus right now is in the data and constantly looking at new ways to analyze that data" said Watson.
I dug into this a bit more with Watson to uncover what exactly he means when he refers to his data.
Online JCB Parts Ordering
"We launched our new ecommerce site 18 months ago and are in the process of upgrading our online ordering system. All orders flow through our ERP so we are no longer needing to print orders out and manually punch them in " said Watson.
"There is a direct link between an increase in sales and the availability of an online ordering system. In looking at regions that do not have online ordering available like in Spain, it's a massive difference" said Watson.
Online ordering capabilities are beginning to seem like table stakes for the construction equipment aftermarket parts business.
However, the benefits of Interpart's online ordering capabilities extend beyond just adding a sales channel.
"The online ordering channels allow us to collect a ton of data that then informs many of our business decisions" adds Watson.
"We use Qlik to analyze all of the data that our systems are kicking off. I can now look well beyond just sales growth with these dashboards in place" said Watson.
Data Informed Parts Purchasing
Quantity of SKUs is not necessarily always a good thing. Slow moving inventory sitting on your shelf can be detrimental to both parts suppliers and rental companies.
Interpart has around 7,000 part numbers available to fit JCB machines. Meanwhile, JCB has over 250,000 part numbers.
So, why 7,000 SKUs and how do they pick what to add or remove?
"Our most important piece of data is our hitlist" remarks Watson.
"We have data on not just what our customers are buying but more importantly what they are not buying. If someone puts in a part number that we do not offer, that information is captured and gathered into a parts hitlist" said Watson.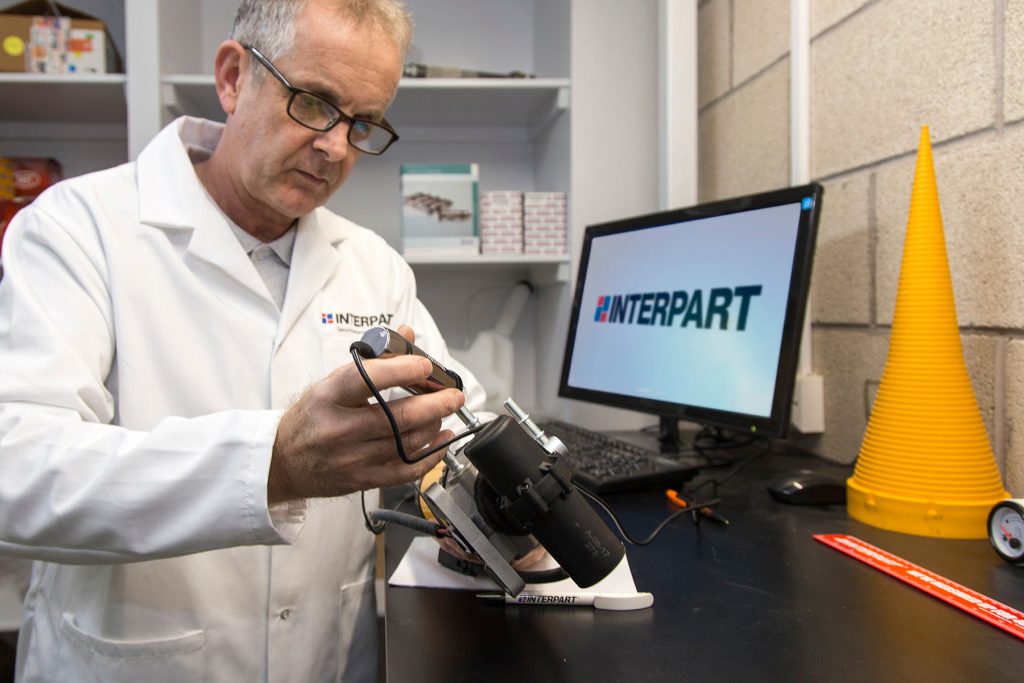 "Our hitlist currently has over 40,000 parts. We look at gross hits, or total searches that part number has received, and net hits, or total unique customers searching for that part" said Watson.
"We can filter the parts hitlist to start evaluating what parts are worth buying. We start looking into suppliers of that part, the country of origin, the amount of free stock available, etc. We then take a sample of those parts and begin the sourcing process which typically takes months of quality control and sampling" said Watson.
"We have 5 people on the purchasing team who are focused on inventory procurement and curation. They will add about 50 parts a month to our inventory" added Watson.
Purchasing is not just about adding parts, however.
Retiring SKUs is just as important as adding SKUs.
"We are constantly looking at parts purchasing trends. If a part hasn't been purchased in three months or more we may stop buying it" said Watson.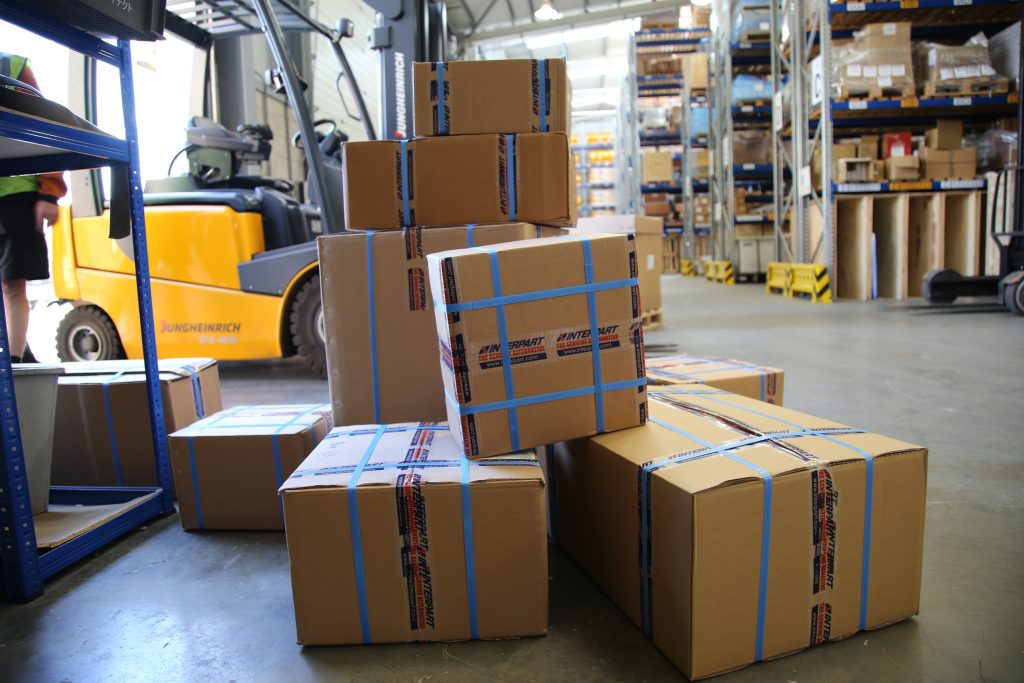 This is what has allowed Interpart to maintain a consistent SKU count of 6,000 – 7,000 parts.
JCB Machine Data Integration
Most parts buyers are not part number shoppers.
However, parts to machine attribution is a major challenge for many aftermarket parts businesses.
This makes it difficult for many aftermarket parts suppliers to cater to customers that do not have part numbers readily available.
Interpart recognized this is an opportunity.
"We have integrated information about JCB machinery into our online ordering experience and into our Management dashboards" said Watson.
"This allows our customers to shop for parts based on the JCB machine they have. On the back end, the integration of machine data allows us to make more informed decisions about parts purchasing as well as customer servicing" said Watson.
Interpart has remained focused entirely on JCB which has made parts to machine attribution a manageable task. The machine data that they have gathered helps their part experts better diagnose problems from customers as well as have a better understanding of what parts they need to stock.
"James Williams and David Lomas know what to look for" added Watson wanting to give credit to whom he calls his "Parts Encyclopedias". Between them they have collectively worked for Interpart for more than 75 years.
Account Level Customer Data
Online ordering systems and ecommerce are too often treated as strictly an incremental revenue stream.
However, online ordering is just as important for retaining and growing existing customers.
"We look into macro level gross profit margins, top selling items, and month over month trends in our management dashboard on a regular basis" said Watson.
"What's more important to us, however, is looking at the data on an individual customer basis. This allows us to easily identify who our top customers are and how they are trending so we can proactively help them grow and get out in front of problems" said Watson.
"Retaining these customers is critical for us so we do what we can to help them with things like special pricing, credit, and sourcing additional parts outside of what we stock" said Watson.
Interpart is in the beginning phase of a common practice called churn modeling that is often used in software as a service (SaaS) and ecommerce businesses.
Churn models are predictive models using artificial intelligence to predict when an existing customer is at risk of leaving. These models are developed using historical data collected on the interactions consumers have with your business. The model then extrapolates that behavior out to predict what the churn rate will be if you eliminate points of friction that are causing customers to churn.
The use of predictive and causal analytics is rarely seen in construction equipment parts businesses.
One major reason for this missed opportunity is because most businesses are lacking an online ordering system or ecommerce presence. For businesses that do have ecommerce, there is often not much thought on the value a digital channel provides beyond the order.
Ecommerce and online ordering systems are the perfect conduits for collecting the data necessary to understand the churn rates and unit economics of a business. The implementation of these systems opens up a world of opportunity to work with data that is otherwise unobtainable.
Interpart is a prime example of what this customer level data can do for your business.
Where To Expand Distribution
Search Engine Optimization, or SEO, is the practice of getting your business found on top search engines i.e. Google.
Google's job is to surface the web pages that exude the most expertise, authoritativeness, and trustworthiness for any given search in the world.
There are entire businesses and professions solely focused on SEO because it is a never ending pursuit to get right.
The job of an SEO professional is to make the pages on your website exceed Google's criteria for determining how you rank against your competitors in terms of expertise, authoritativeness, and trustworthiness for any given keyword. There are about 200 factors that determine this criteria.
The complexities of SEO is what makes ecommerce in the construction industry so difficult.
However, the payoff can be huge.
"We released a new ecommerce site 18 months ago which is being managed by a team here in the UK. The increase in our visibility on Google has been massive" said Watson.
"We receive a steady stream of inquiries from all around the world and we now expect people to find us from anywhere. We are seeing a lot of inquiries come from Central and South America which could be an area of further opportunity for us" said Watson.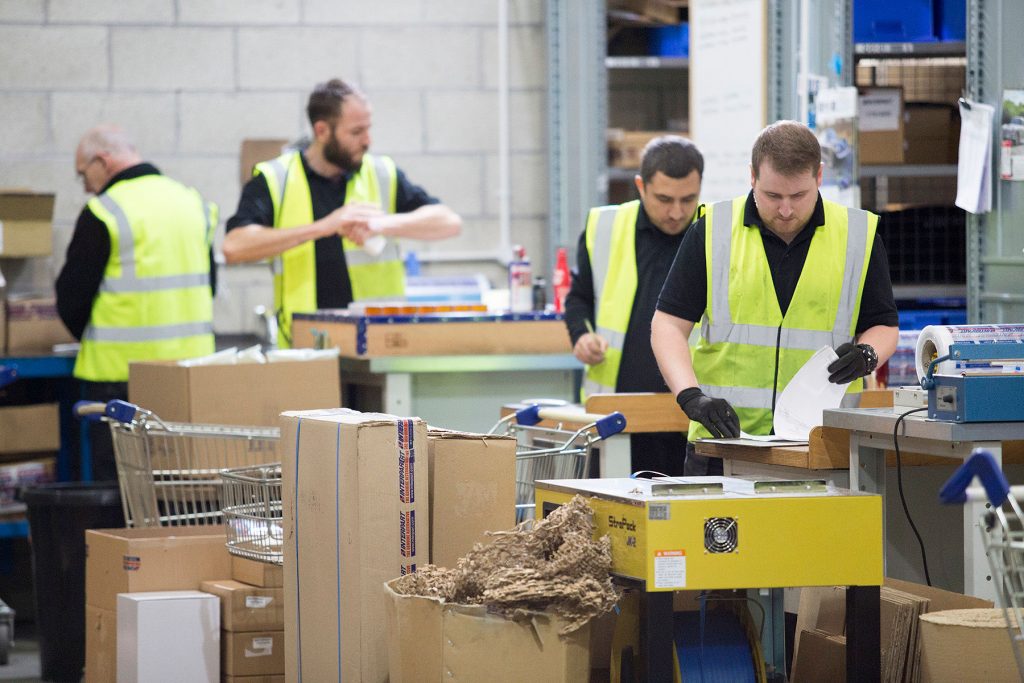 SEO data can help businesses like Interpart understand where they rank for terms like JCB parts in different areas of the world to understand the various competitive landscapes.
Interpart has become data informed about what countries their team should be focusing on and expanding into.
What about Ebay or Amazon?
A custom ecommerce site built to work for an aftermarket parts business is expensive to build.
This has made Ebay and Amazon a viable option for many businesses looking to have an ecommerce presence but can't afford to build and manage their own site.

I had to ask if Interpart ever explored these as options.
"We have not explored Amazon. With the amount of data they have gathered in the last ten years and their investment in Amazon Business, they are a bit frightening" said Watson.
"We have a few customers that sell on Ebay so therefore Interpart is an indirect Ebay user. From my experience, Ebay is more complicated than what it is worth for Interpart. Servicing customers there is extremely difficult and everyone is battling for position on price. It just doesn't serve the Interpart brand" said Watson.
Both Ebay and Amazon are powerhouses. The traffic they receive is unparalleled.
However, half the value of an ecommerce presence comes from the data you receive in return to help inform all aspects of your business.
Since most of that data is walled off, you have to ask yourself what steps you can take to claw that data back.
Online Ordering Goes Well Beyond The Order
In talking with Richard Watson, Executive Director of the only genuine alternative JCB part supplier in the world, it was clear that he sees the value of ecommerce and online ordering as extending far beyond incremental business.
He sees online ordering as a conduit for the data that helps him run Interpart.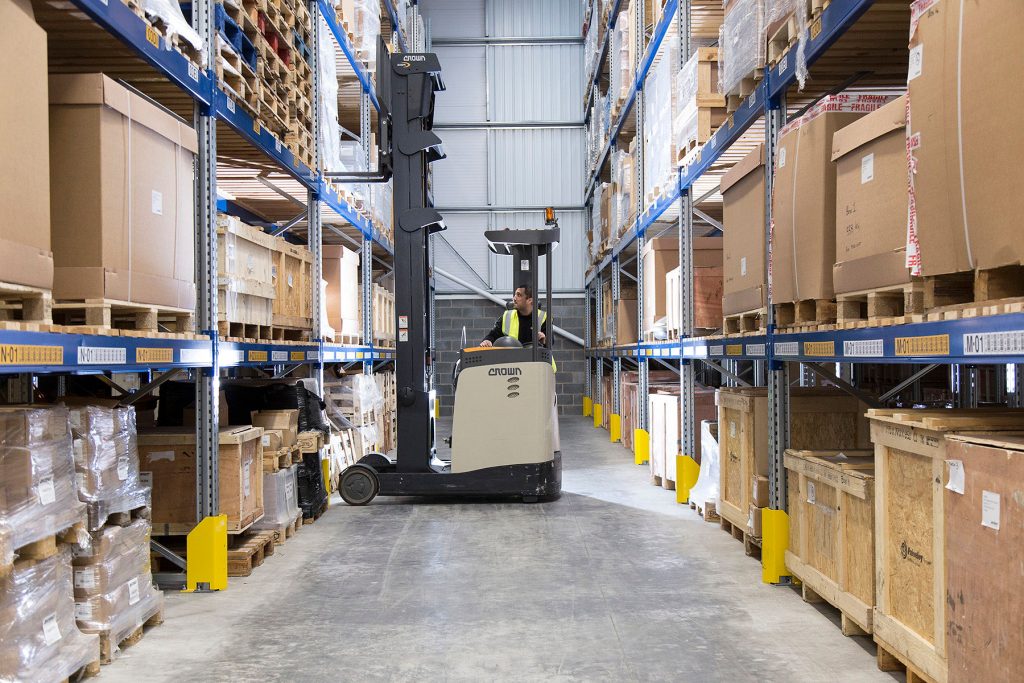 Therefore, he is focusing on ways to bring more customers online and streamlining the digital experience from front to back.
"We are nearly at capacity here. Everyone is running around as is. The perfect way forward is to have all systems talk to each other so we can get more and more efficient" said Watson.
With the help of data visualisation tool Qlik, Watson and his team are able to:
Identify what parts to buy and what parts to not buy.
Retain their top customers by proactively preventing churn.
Discover what regions to expand distribution into.
Grow Interpart into a globally recognized brand for JCB alternative parts.
Putting 100% of the value of ecommerce into the order itself is looking at it through a microscope.
The data that ecommerce brings with it provides a value that extends well beyond the order and has the ability to elevate your entire business.
You just have to take a step back and invest in it to see it.
Now Your Turn
What kind of data do you look at on a regular basis that others may not think about?
How has data informed a key decision for your business?
What tools do you use to collect and action off of this data?