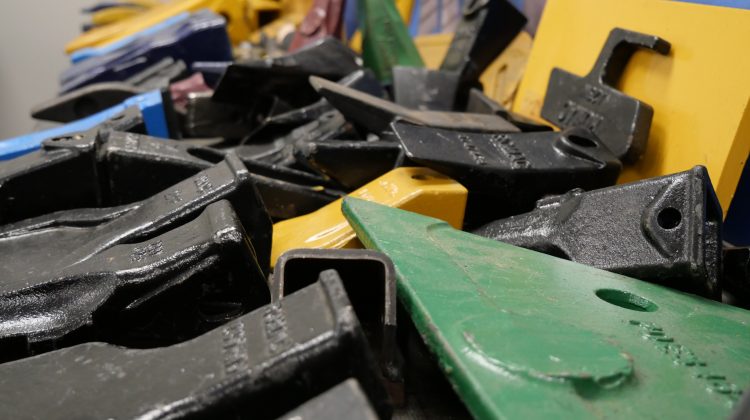 By Karen Scally
It all started with a family vacation to Disney World.
The level of customer service there was unlike anything Jim Lehman had ever seen — no detail went unnoticed nor desire unattended by the Disney "cast members," who were all intently focused on ensuring guests had a wonderful experience.
There was magic in going the extra mile.
"They just do it better than everybody else," says Lehman, vice president of Romac Industrial Parts in Woodstock, Georgia. "Every time you go there, their customer service experience is just top shelf."
This is the standard that Lehman wanted to integrate at Romac, a supplier of aftermarket ground engaging tools and rubber tracks.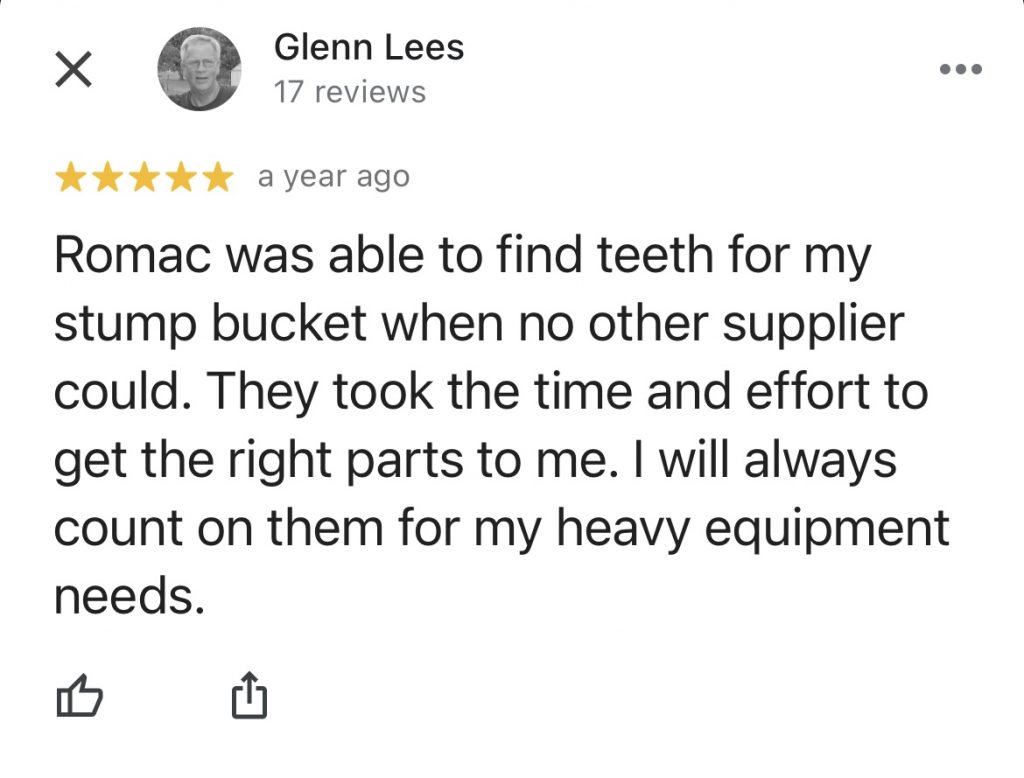 While they may not manufacture happiness based on fairy tales and pixie dust, the nearly 30-year-old company strives to produce satisfaction of a different sort, through their aftermarket parts for heavy equipment and construction equipment.
Using what they have termed as their "Superior Customer Service" (SCS) model, Romac aims to take their fulfillment of quality and value to the next level.
"We're constantly telling our team, your real boss is your customer," Lehman says. "They're the ones paying your check. Word travels fast when you have happy customers, and happy customers lead to a successful business."
Laying the Groundwork for a Positive Experience
Romac Industrial Parts was established in 1992 by its founder, Roland Lanctot. Lehman joined the company following its purchase in 2006 by David Rose, now owner and president.
Today, Romac offers one of the largest U.S. inventories of replacement rubber tracks and ground engaging tools (GET), including bucket teeth, cutting edges, and other wear parts, for most of the major manufacturers of construction equipment, including Caterpillar, Komatsu, John Deere, Volvo, Bobcat, Case, and more. This vast inventory ensures order fill rates of 95% or more.
Lehman believes the foundation of Romac's top-tier service actually starts with their parts. The company only works with foundries that also produce parts for the OEMs.
"Our rubber tracks are manufactured in the same foundry that manufactures for Takeuchi and Kubota," Lehman says.
This extra attention to quality gives Romac the ability to offer a one-year non-prorated warranty on their rubber tracks.
"In 365 days, if it tears or rips, you get a brand-new replacement track for free," Lehman says.
Each of Romac's parts are developed using the OEM version as a guide to ensure they make their models to spec and with the same standards that the manufacturers use. Then once the parts are replicated, they are tested for fit, hardness, metallurgy, and chemical composition.
"That's what keeps customers coming back and saying, 'Man, these tracks held up for so long — this was amazing. I need another set,'" Lehman says.
Taking Service to the Next Level
Building on that foundation of quality, Romac epitomizes its SCS philosophy with an all-hands-on-deck approach. This means that at times, Rose and the entire Romac team are back in the warehouse making assemblies or packing orders, Lehman says.
"I think that it goes a long way when the team sees everyone pitching in and demonstrating that strong work ethic," he says.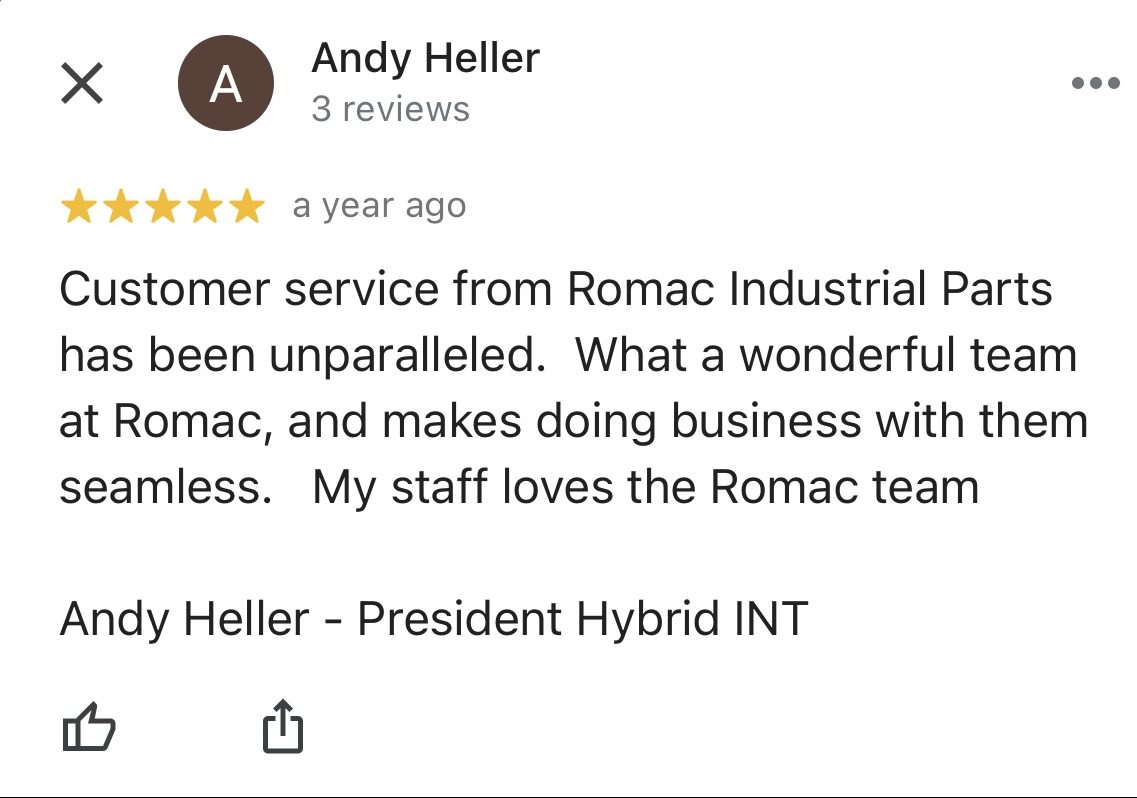 The SCS model is designed to extend to every customer interaction, even in the little things like helping load orders into customers' vehicles.
"We don't let them carry anything out; we handle that," Lehman says. "It could be just a small box of teeth and pins — it doesn't matter."
The Romac team — which combines more than 100 years of sales and technical experience — is constantly looking for ways to make the experience better. One of these ways is through living out their version of "Lombardi Time," named after the legendary Green Bay Packers coach, which Lehman learned about growing up in Wisconsin.
"Lombardi Time means that 15 minutes early is on time," he says. "We have what we call 'Romac Time.' So if a large order comes in at 5 p.m., it would be easy to just put it on the next day's orders. Instead, we say the order arrived 15 minutes earlier at 4:45 p.m. and try to serve the customer faster with same-day shipping."
Though providing this level of service requires consistent training, Lehman says hiring the right team members is essential to carrying out the company's vision.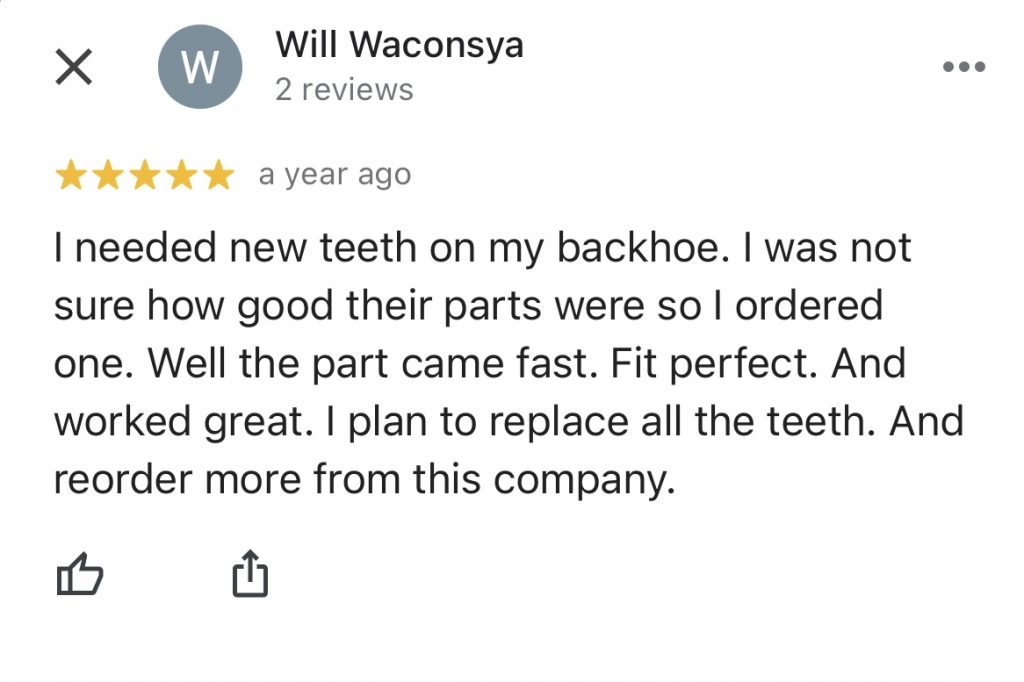 "We look for someone who's really enthusiastic and has that same customer service heart," he says. "So even on the phones, you have a smile and show that passion to want to help."
It means learning not to say "no" to customers, but "how can I help?" instead, Lehman says. If a particular part is out of stock, Romac trains its team to do its best to locate what the customer needs through an alternative solution.
Nothing is too minor when equipment downtime and jobsite productivity is on the line for their customers, he says.
"Even on the smallest detail, we want to help them as much as we can — that is the essence of SCS," Lehman says. "If it's important to our customer, then it is important to Romac."
Looking for more content designed to provide additional insights for heavy equipment management? Make sure to sign up for the Gearflow newsletter here.