It's no secret that independent rental businesses continue to get snatched up by the likes of United Rentals and Sunbelt Rentals. Many people are aware of the major mergers and acquisitions.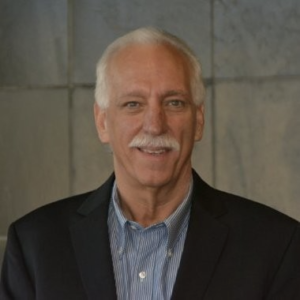 BlueLine getting acquired for $2.1B, NES getting acquired for $1B, Neff getting acquired for $1.3B, BakerCorp for $765M, etc.
However, small to mid sized independent rental companies continue to be acquired at a fast clip including 17 businesses by Sunbelt in 2018 alone
Although slowing, mergers and acquisitions activity across North America remains prominent. I previously wrote about what things you can do from a technology perspective to look more attractive for an acquisition but wanted to get more of an all encompassing perspective.
Gearflow sat with Mike Crouch, 40 year industry veteran and President of RMC Consults, to get an understanding of what the larger heavy equipment rental companies look for in the businesses they acquire.
M&A at Volvo Rents
After starting his career at Hertz Equipment Rental, Crouch worked at U.S. Rentals throughout their $990M acquisition in 1998. After some time in Europe, Crouch moved with Volvo Rents to Asheville, NC to take on the role of VP of Operations and Business Development for North America.
During his time there, he oversaw $1.6B in mergers and acquisitions across 136 locations. Crouch left Volvo Rents shortly after they were sold to Platinum Equity, eventually becoming BlueLine Rentals.
Volvo's goal was to build a national chain of rental locations to put Volvo machines in rental yards across North America.
Crouch explains the four determining factors for a potential acquisition target that were most important to Volvo Rents during their rapid expansion.
1. Culture Fit
"The absolute first thing I looked for was culture fit – was the operation team organized, were the employees engaged, and was the team forward looking." says Crouch.
"We wanted businesses that had a clear pride in their work. You can pick that impression up as soon as you walk through the door. That pride and energy reflects in the quality of customer service the business provides."
When Volvo Rents transitioned away from the franchise model, they shifted gears towards acquiring businesses that fit culturally and regionally within Volvo's expansion strategy.
What was unique about Volvo's strategy, however, was that they did not want to change the culture of the businesses they acquired whatsoever. They instead encouraged them to operate as an independent business simply backed by the Volvo brand and resources.
And it worked.
The absolute first thing I looked for was culture fit – was the team organized, were the employees engaged, and was the team forward looking.

Mike Crouch on his time in M&A at Volvo Rents
This strategy catapulted Volvo Rents to the top of the best places to work in the industry and created a reputation for great customer service.
"We wanted to celebrate what got you to where you were and let you make the decisions. We were rocking and rolling" notes Crouch.
It wasn't until Platinum Equity took over, centralized decision making in Houston, and prioritized the P&L above culture as an evaluation criteria that Volvo Rents began having trouble.
"The business was about the money first which turned them into auditors as opposed to evaluators of talent. They went from 1st to 40th best place to work. " says Crouch.
Independent rental companies have the benefit of maintaining more control over their culture by being more hands on with every hire. Atlantic Lift Systems being a great example as I previously wrote about.
Unfortunately, many companies neglect to develop, challenge, and retain talent for a multitude of reasons.
"The biggest red flag for us if we walked in the door and saw a lot of junk or if employees didn't care. We wanted people taking pride in what they did and it can be as little as the employees looking clean and sharp to be able to get that impression."
2. Location and Specialization
As the national rental companies continue to expand their footprint in North America, specialization starts to become more and more important for the independent rental companies.
"Most of the regional equipment rental businesses that are for sale are already sold. If you are a regional store, you either need to own a region that the nationals are not in or own the specialized work being done in your area" says Crouch.
"Whether it's trench work, heaters, or generators, you need to go all in on the specialized work being done in your region and become really good at it."
3. EBITDA
"The first thing I work with businesses I consult with on is to get their balance sheet and P&L squared away" says Crouch.
"Businesses are being acquired on a multiple of EBITDA so if you're not hyper-focused on increasing cash flows then you're focusing on the wrong thing."
EBITDA, or Earnings Before Interest, Tax, Depreciation, and Amortization, is a rough 'proxy' for cash flow in the minds of Buyers
As I wrote about previously, there are 6 financial KPIs that an equipment rental company should be looking at to guide their decision making but there is none more important than EBITDA
High dollar utilization, high time utilization, great customer service, smart fleet acquisition decisions are all reflected in your cash flows. The impact on EBITDA needs to drive decisions in order to become an attractive acquisition target.
4. Fleet Management
A lot can be said about a clean, well maintained fleet. Down equipment is a sunk cost. Down equipment without a plan of action is a poor reflection of your operations.
"For example, the seats on most equipment are made of foam so if there are holes in your seats and the seats get wet, the foam absorbs the water and stays wet for a long time. If an operator is sitting on that seat, he is bound to have a bad experience" says Crouch.
"A big downline is a reflection of your operations."
It's the little things that make a major difference. Especially with mergers and acquisitions.