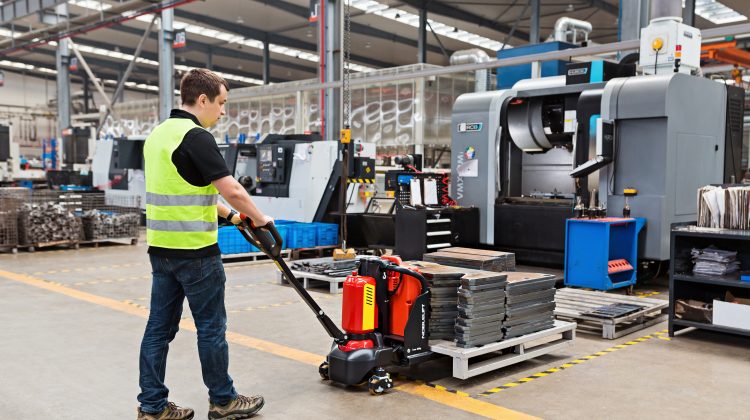 By Karen Scally
Customer feedback speaks volumes.
In the case of material handling and access equipment manufacturer Noblelift, what one customer had to say also became the company's slogan:
"Why choose between price and quality if you can have both?"
While it sounds like a carefully crafted marketing campaign, these were the sincere words — simply, yet powerfully stated — from one of Noblelift's first customers in North America, after he tested and operated their equipment.
"That was his reaction when he came face-to-face with our equipment," says Costa Mantas, director of operations and business development for Noblelift. "I can really say that our customers are the best salesmen."
Founded in 2000, Noblelift is now one of the largest manufacturers of pallet jacks, also known as pallet trucks. Mantas says their commitment to competitive pricing without sacrificing quality is what has helped the company stand out.
As Noblelift looks to expand their product offering, these are the pillars they are relying on to continue to provide the service and support their customers have grown to expect.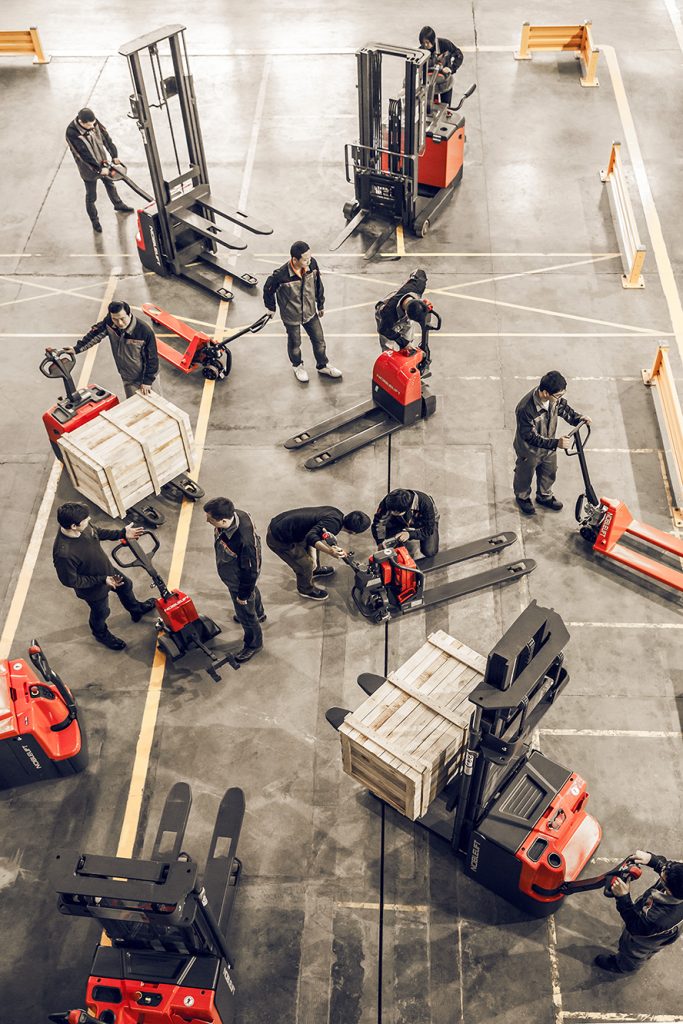 Diverse Sourcing Leads to Solid Products
Noblelift got its original start as a state-owned mining machinery manufacturer in China, eventually transitioning into a privately held leader of material handling equipment that produces more than 2 million hand pallet jacks annually.
In 2003, the company introduced its first electric pallet jacks.
"That was a great decision because this has proven to be the stepping stone to quickly expanding our portfolio," Mantas says.
Noblelift's line today also includes stackers, tuggers, scrubbers, lift tables, and forklifts. In 2017, the company built its fourth factory in China due to the growing demand for their products.
"We're still growing daily in that aspect," Mantas says. "We recently came out with the Edge, which is a very modern, compact, lithium-electric pallet truck. It comes in two different capacities — 3,300 lbs. and 4,500 lbs. — as well in different fork size configurations."
Mantas says it's the company's affordable prices that allow customers to make their first Noblelift purchase.
"Then they realize the overall solid construction, ergonomic design, and quality material and parts that were used to create their equipment," he says. "That's what makes them come back and buy more."
Noblelift also globally sources their parts and components, instead of relying solely on Chinese parts. This gives them flexibility not only in their supply chain, but also in their equipment's serviceability, Mantas says.
"Noblelift has a parts department here in North America, so all these parts are widely available to our customers," he says.
Though, Mantas points out, with material handling equipment that is either manual or electric, regular maintenance needs are generally fairly minimal.
"Even if they require repairs down the road, those repairs or replacement parts can be done very quickly and affordably, because of the all-electric component brains of these machines," he says.
Getting Personal with Support
Though Noblelift's equipment and manufacturing embrace the latest technological advancements, the company's customer support depends on its people.
"The management here at Noblelift of North America is very old school," Mantas says. "We're firm believers that our customers need to be provided with immediate support."
He says customers won't be greeted with auto responses or extensive menus when they call for help.
"We have people answering the phone and redirecting the callers to the right department," Mantas says. "When our customers are looking for help with sales, parts, or service support, we have it all here. We have trained and experienced employees that are always available to assist."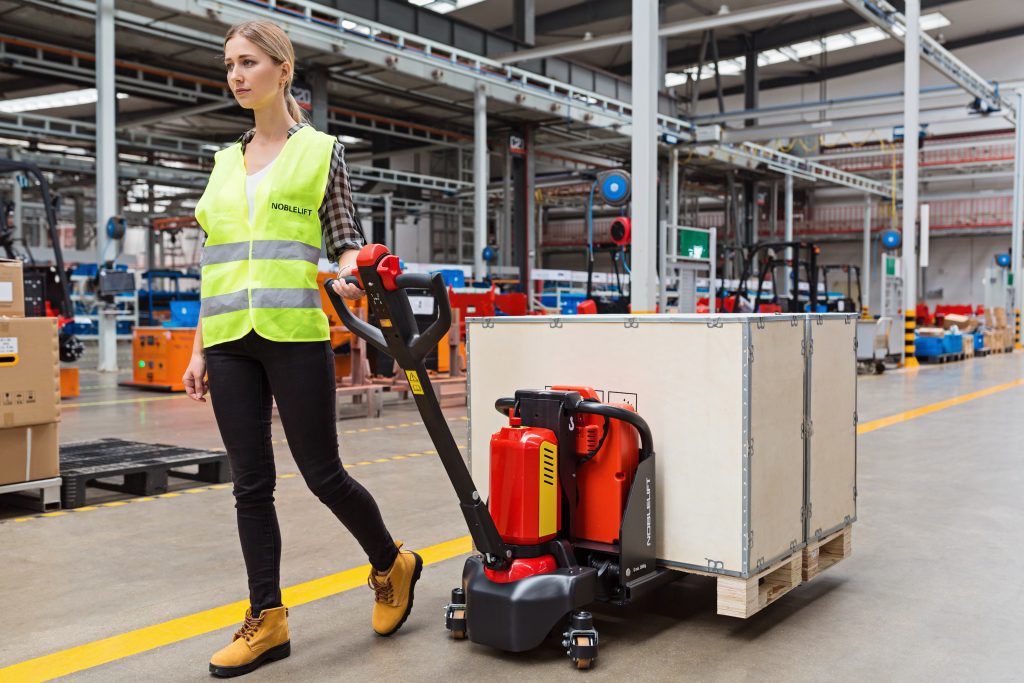 It's also company policy to reply to emails within two hours or less, unless further clarification or assistance is needed from their headquarters in China, he says.
In the fourth quarter of 2021, Noblelift plans to build on the quality and affordability of its product lines with the introduction of six new electric scissor lifts, ranging up to 19-ft. platform height.
Mantas says the company is also exploring the addition of automated guided vehicles, which they are currently piloting in their factories.
No matter where product evolution and expansion takes them in the future, Mantas says one thing in particular will not change.
"Our continuously growing departments will always make sure that our customers will never have to choose between price and quality, because by choosing Noblelift equipment, they can have both," Mantas says.
Looking for more content designed to provide additional insights for heavy equipment management? Make sure to sign up for the Gearflow newsletter here.