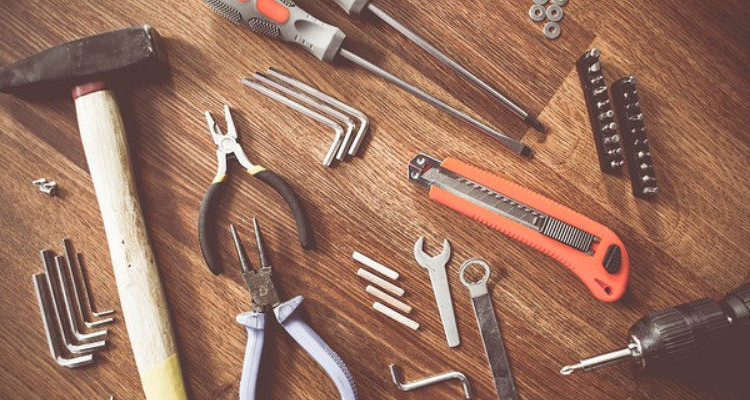 Introduction
For the same reason we built Gearflow.com, this marketing in construction guide is designed to help all of the equipment rental business owners compete online as more customers go digital.
The construction industry is built on relationships, word of mouth, and reputation.
This guide is not suggesting that digital marketing will ever replace that in construction.
Business owners in heavy equipment rental have spent decades building their brand around excellent customer service, well maintained equipment, and dependability. This guide is designed to compliment that foundation.
It starts with bringing our brands to the forefront of the digital ecosystem.
If you are like most people in heavy equipment rental, you are a jack of all trades. Whether you are a marketer, business owner, or operator you are likely doing many things at once. Although you are constantly learning new skills, free time is not a resource you have much of. My previous tips on how to market construction equipment is a good starting place, but we've decided to expand upon that and provide you with all you need to know about digital marketing in construction.
This guide is designed to be a crawl – walk – run resource.
Don't try and tackle it all at once.
Once you get a base understanding of why marketing with a digital presence in construction is important and how to shine a brighter light on your business, you can create a plan to implement these strategies over time.
Let's get to it!
Chapter 1: Digital Marketing Introduction
E-Commerce is Happening, Don't Get Left Behind
I've written about the trend towards the self-serve customer.
I have also heard from both equipment rental owners and manufacturers that all say the same thing – times are changing.
This most tangible signs that times are changing are what is going on with rental companies like United Rentals, brokers like BigRentz, and part suppliers like Grainger.
A few stats:
BigRentz does an estimated $35M a year in revenue according to Crunchbase and doesn't own any equipment. They are currently seeing close to as much organic site traffic as Herc Rentals.
In 2018, United Rentals did $200M in revenue through their UR One® app and website representing more than 50% year-over-year growth in e-commerce revenue.
In 2018, United Rental's digital commerce across all channels attracted over 30,000 net new customers, resulting in a 45% increase in digitally generated revenue year-over-year
56% of Graingers sales, or $5.84B, came from their e-commerce channel in 2018.
Why Digital Marketing?
All of you have likely run or are currently running some advertising today – either radio ads, print ads, yellow pages, or digital ads.
I am guessing that many of you have a sour taste in your mouth about the impact of that advertising.
"I spent $X on Y ad and think it did something but have no idea what the actual impact was so I am just going to cut the cost and rely on word of mouth."
This is a common experience with traditional forms of advertising.
So why digital marketing then?
There is a common misconception that digital marketing means spending money on digital ads.
Digital marketing is an all encompassing term to describe your strategy on how your brand is found and represented online.
Most tactics require time, not necessarily money.
The benefits of digital marketing over traditional means of advertising is that digital marketing is:
Compounding
Measurable
Actionable for business of all sizes
In this guide, I am going to focus on the tactics that do not require a single dollar of advertising spend.
Paid marketing tactics require a whole other guide.
It is instead designed to get you started towards digital marketing success in the construction industry. And digital marketing success is, of course, synonymous with SEO success.
So what's SEO?
What is SEO and Why is it Important?
SEO, or Search Engine Optimization, is how your business is seen in the eyes of Google.
Why Google?
The average person conducts 3-4 searches a day on Google.
"But that's the average person, construction equipment users always prefer to call instead of search on Google" you say.
There are 3 million searches a month for construction equipment rental related terms in the US with ⅔ coming from mobile.
According to the Associated General Contractors of America, there are 680,000 construction businesses in the US.
That means that if every single business was searching for equipment rentals, then each business would average over one equipment rental search a week.
Furthermore, 37.5% of all traffic to ecommerce sites start with search.
If you want to learn more about SEO and how Google ranks websites, I highly recommend reading Backlinko. The guides they offer (start with this one) are super helpful.
Chapter 2: Table Stakes
If you are feeling overwhelmed with Chapter 1 and thinking "how do I even begin" then you are not alone.
Most independent rental companies either have no website, an older website with limited functionality, or are paying an equipment listing company to host their website.
This chapter covers the table stakes, the (fairly) painless wins that cost you little to nothing financially.
If you implement these items, you are already in the top 20% of heavy construction equipment rental companies when it comes to a digital marketing presence.
Modern Website
If you don't have a modern website than the rest of this guide is mute.
Contrary to popular belief, creating a modern website does not require a lot of money nor does it require a software engineer. In fact, a modern website is more achievable now than it ever has been before.
Site builder tools such as the two I recommend, wix.com and WordPress, allow you to create beautifully designed websites with built in lead generation functionality for less than $20 a month.
Their tools are intuitive, have many helpful 3rd party integrations built in such as Quickbooks, and are optimized for SEO.
These websites will not necessarily get you a total equipment rental e-commerce solution but they will get you halfway there – a clean looking site that represents your brand and allows you to attract customers online.
Google My Business
Google My Business is a free tool from Google that allows local businesses to appear in local searches and on Google Maps.
Google ranks local businesses based on relevance, distance, and prominence.
Gearflow.com shows up for searches like "Equipment Rental near me" and "Heavy equipment" because we work with and write about equipment rental companies. Google picks up that we mention those keywords on our site so includes us in search results.
Prominence is the one factor you can control. Prominence is based on your SEO and the number of positive reviews. Google states that your position in web results affects local search results so SEO best practices still apply.
Ask your customers to leave reviews on your business to help with your local search results.
Manage and respond to your reviews, this shows that you are engaged and Google will reward you for the engagement.
Add photos, posts, and products to your Google My Business page. Completeness and freshness of the content on your page boost your rankings.
Google Merchant Center
Google Merchant Center is a relatively new tool from Google specifically for retailers. The Merchant Center lets you upload your product information via an automated feed into Google. You then have an opportunity to advertise your products for specific searches i.e. forklifts.
It is a relatively untapped tool for construction equipment which means it is an opportunity for you to get found.
Google Search Console
Google Search Console is a free tool to help you better understand how you are performing in search and identify opportunities to improve.
It will identify website errors that effect your Google rankings, how often you are appearing in search results, and how often you are being clicked on per search query.
IMPORTANT: Google Search Console is where you submit your sitemap.
You can think of your sitemap as the blueprint of your website. Your sitemap is what makes it easy for Google to find your site's pages and understand the contents.
Google does not rank websites, they rank web pages.
Without a sitemap, Google is not able to index each of your web pages to know what pages on your site correspond to what search queries.
Social Media
A lot of businesses in the construction equipment space do not have a social media presence. Most of which are under the assumption that their customers do not use social media because no one likes to admit their actual social media consumption.
78% of adults 30-49 use social media and 64% of those 50-64 use social media.
76% of all Facebook users visit the site every day.
The average person spends 50 minutes a day on Facebook and it's properties.
Even if customers in the construction industry spend half the time that the average person does on social media, you still have an opportunity to get your brand in front of your customer for 25 minutes a day with these digital marketing techniques.
For free!
Creating pages on the four major platforms and posting regularly (Facebook, Instagram, Twitter, and LinkedIn) is low hanging fruit.
Newsletter
Email is the most effective form of digital marketing, even more so in construction compared to other industries.
On average, email generates $38 of revenue for every $1 spent and is 40x more effective than social media.
A newsletter is an excellent opportunity to build relationships, attract new customers, and promote your business.
Email newsletters should contain content that people actually want to read (a breakthrough, I know).
Too many newsletters are used as promotions, especially in the heavy equipment and tool industry. This is the wrong way to think about email marketing.
Instead, provide insights into your business, promote your best customers, and offer guidance.
Give your readers a reason to read and to share your newsletter.
Hubspot and Backlinko are both examples of companies who have done an outstanding job with their email newsletters. They create material to help their current and prospective customers regardless if it falls within one of their product categories. If their customer is searching for something relevant to their role at work, Backlinko and Hubspot will appear in that search result. This free advice has led to hundreds of thousands of email subscribers for each of their businesses.
Again, you may think that email marketing doesn't work for the construction industry.
But again, the statistics say otherwise.
The construction industry has the second highest email open rate (45%) among the 28 industries analyzed by Hubspot. This means that in construction, digital marketing by email is essential.
Start with free tools such as Mailchimp and Constant Contact and grow from there.
Email can be an easy win for your business, all it takes is an investment of time to remain active and you will be differentiating yourself from a large majority of equipment rental businesses.
Chapter 3: How To Grow Organic Traffic
Now that we have the foundation set, it's time to build the house.
This chapter is designed to help you build your organic traffic, not paid traffic.
The difference?
Organic you earn, paid you…wait for it…pay for.
Organic traffic does not require an advertising budget but it does require time and patience.
Growing organic traffic does not happen overnight. In fact, it typically takes 6-12 months of regular content marketing for the effects to take hold.
Keyword Research
I will cover at a high level what keyword research is, why it's important, and how to do it. I intend to set you on the right path with this chapter but not to cover every detail. For a more robust guide on keyword research, I recommend checking out Backlinko's 2019 Keyword Research Guide.
What are Keywords?
Keywords refer to the search terms and phrases that people google. Digital content marketing's primary purpose is to have your website appear in the organic search results for select keywords in order to drive site traffic, leads, and sales. For example, if you were to Google "guide for digital marketing in the construction industry", you might see this article because it serves as organic content falling under those keywords.
But, it is not that easy… the challenge?
There are billions of keywords, each with a different competitiveness and difficulty to rank for.
Furthermore, if you are not in the Top 10 results, you might as well not even show up in search at all.
The number one search result has a 35% click through rate.
The 10th has a 3% click through rate.
Everything after the first page has a combined 3% click through rate.
Therefore, you must be intentional in how you design your content around specific keywords that are both best tailored to your audience and realistic to rank on the first page for.
This requires keyword research.
For example, if you were to open an Italian restaurant you'd research the dishes, flavors, and ambiance that would draw an Italian restaurant go-er to your restaurant.
There are also different subsets of Italian restaurant go-ers that have slightly different preferences and tastes, some of which are your intended customer and some of which are not.
Lastly, it is important to determine what aspects do not fit with your Italian restaurant customer i.e. spanish music or cheeseburgers.
Similarly, before you begin drafting and executing your content marketing strategy, you must conduct keyword research to understand what would drive your different customers to your website.
In order to begin your keyword research, you first need an understanding of who your customer is, what subsets of your customers exist, and what draws them to your business.
For example, at the highest level, a heavy equipment rental company serves equipment end users. However, you have different types of end users. You have do it yourselfers, landscapers, building contractors, roofers, electricians, auto body shops, etc.
You also know who you do not serve.
Depending on your location, you may have a lot of forestry and landscaping customers and not many building contractors for example.
This is good practice to get in the habit of for a number of reasons, not just for keyword research i.e. fleet composition, sales, locations.
Once you have your various subsets of customers laid out, you can begin brainstorming keywords that align to their needs and interests.
What keywords to target?
All keywords can be put into three buckets:
Highly searched: "Equipment rental"
Mid tail: "Equipment rental near Dallas"
Long tail: "Scissor lift rental near Dallas"
Each bucket has a third of all search volume. As you can imagine, it is very difficult to rank for keywords in the first or second bucket so it is recommended you start with long tail keywords.
Long tail keywords typically:
Have a search volume of 100-300 searches a month
Are phrases containing 4+ words
Have a keyword difficulty of 50 or below
There are two ways to discover what long tail keywords to target.
Free Way
Begin typing your keywords into google search and see what auto populates.
Scroll to the bottom to see the "Searches related to" section.
You can also take your subset of customer and add "forum" to the end and look through the various forums where your audience is already engaged to find out what people are talking about.
For example, I googled "Forestry Forum" and low and behold there are countless threads about different chain saws. Maybe worth a blog about the best chainsaws for forestry?

Paid Way
I highly recommend SEMRush. Starting at $99/mo, among many other capabilities, you are able to plug in any domain and see the list of keywords that website already ranks for.

Now that you have your list of keywords to target, you can begin planning and creating your content.
Content Creation
You are ready to begin creating content.
So how does Google determine what content is worthy of a high search ranking?
Google rankings heavily rely on four factors.
Quality
Quality of the content on your site is the ultimate deciding factor.
This has one major implication, your site must have content.
This means you need a blog to compliment the product information you have on your site.
BigRentz, for example, posts a new blog every 2-4 days and as a result has over 1,600 keywords where they rank in the top 3 including highly competitive phrases such as "heavy equipment rental", "forklift rental", and "scissor lift rental".
Impressive considering they have only been around for 5 years and are outranking the likes of United Rentals and Sunbelt on Google for many of the most searched terms. Not only that, they show up on equipment terms such as "trencher" before the manufacturers that actually make the equipment i.e. Ditch Witch and Vermeer.
Achieving these types of rankings takes a major investment of time but it pays off in the long run. Content marketing typically takes between 6-12 months before paying dividends.
Most digital marketers give up before. But if you stick to it, there is a lot of opportunity.
So how does Google define quality?
First, is it thorough?
The average word count for number 1 ranked pages is 1,890 words according to Backlinko.

Is it well structured?
Title your paragraphs with Header Tags and include a table of contents. Taking the extra step to have a well structured article gives you a much better chance of a higher ranking as well as showing up in what Google calls a snippet like below.
Is it unique?
Simply by being in heavy equipment rental, you have an opportunity to write a lot of unique content that is either better than anything else out there, different than anything else out there, or both.
It goes without saying but copied and pasted content will no effect or even an adverse effect on your rankings.
Is it fresh?
Google intentionally does not want to rank older posts high. Therefore, it is key to keep posting new content as well as updating your older posts. Best practice is to update your older posts once a year.
Additional Tips
Numbered lists, big numbers, and ultimate guides
Numbered lists in the title, such as "The 7 Steps to Digital Marketing in Construction", have proven to have the highest click-through rates.
Titles with big numbers i.e. "How I acquired 10,000 customers in one year" as well as Definitive Guides i.e. "The Definitive Marketing Guide for Going Digital in Construction" work well.
Check out HubSpot's guide to writing a blog, should spur some ideas on titles that work.
Target keyword(s) in the first 100 words
The keyword or keywords you are designing your content around should appear in the first 100 words of your content.
You should also have iterations of your keyword throughout your content i.e. construction equipment rental, heavy equipment rental, rental equipment, digital marketing, online marketing, mobile marketing, etc.
References to high authority sites
Including references to external resources shows that you are adding value for your readers.
Reader Experience
The reader experience is important. Pictures, videos, and graphs all add to the experience and is indirectly tied to your Google ranking.
Ditch what you learned about the "5 paragraph essay", break up your thoughts in one to two sentence paragraphs, and sprinkle in lines with a one to two word hook.
Nice.
The more enjoyable the reader experience is, the higher the dwell time.
Domain Authority
Google ranks all sites on a scale of 1-100 using what's called a Domain Authority Score.
Domain Authority around 30-40 is average, 41-60 is good, and anything over 60 is excellent.
Domain Authority is primarily based on the number of backlinks your page has acquired.
A backlink refers to a link to your page from an external site.
The higher authority the linking site is, the more impact that link has on your Domain Authority.
The higher your domain authority, the higher all of your pages rank.
I discuss backlinking and how to acquire them later in this guide.
Relevancy
Relevancy is determined by keywords, anchor text, and bounce rates.
Anchor Text
Anchor text refers to how people are linking to your content.
For instance, if someone was writing about financial KPIs and linked to the blog I previously wrote, google will know that the blog I wrote is about "financial KPIs" because of the anchor text they used to insert the link.
Bounce Rate
Bounce rates and dwell times are measures of how relevant users find your content to their search.
For example, if you search for "Types of Scissor Lifts" and you click on a result that winds up being about scissors for crafting, you are going to immediately back out of that result and move on to the next search result.
Bounce rates measure the percentage of visits that result in a bounce. Google monitors the bounce rate as an indicator of relevancy to the search term and will adjust your ranking accordingly.
However, a high bounce rate isn't always attributed to irrelevant content which leads me to the final factor.
Site Optimization
An optimized site means many different things.
Google offers free tools to audit your site performance. I recommend starting with the Google Lighthouse Report to see how you stack up.
For starters, your site must have the following to compete online:
Mobile optimized
A mobile optimized site means that the website is responsive to a change in screen size in order to maintain a positive experience on a smaller screen.
You can test whether your site is mobile optimized with this free Google tool: https://search.google.com/test/mobile-friendly
The website builders I mentioned in Chapter 2 are mobile optimized by default.
Fast site speed
This goes without saying.
A few stats from Unbounce:
Sites that load in 5 seconds or less see a 70% higher time on page
79% of web shoppers say that if they experience slow site speeds they will not return
Pages that load within 2 seconds have a 9% bounce rate, those with 5 seconds have 38% bounce rate, and it climbs fast from there.
Fully crawlable pages
A crawlable page means that it can be indexed by search engines. Go back up to Chapter 2 when I talk about sitemaps if you need a refresher on what this means.
Unique meta titles and descriptions
Meta titles and descriptions is text that sits behind the scenes to inform Google what the page is about.
Google will flag pages that have duplicate meta information or no meta information at all.
Most web builders make it easy to input the meta title and descriptions without a developer to do it for you. Make sure it is filled in and unique for each page.
Succinct URLs
As a rule of thumb, your URLs should be readable, succinct, and short.
Take a look at this guide on structuring your URLs to be SEO optimized.
Proper header tags
Header tags, like meta titles and descriptions, are tags in the code of the web page to indicate new paragraphs and sub paragraphs.
When creating a numbered list or steps, for instance, make sure each step is a new header.
Chapter 4: Backlinking
The final chapter!
Now that you are creating well research content that is SEO optimized it's time to get it out.
Too many content marketers craft the perfect piece of content, post it, and cross their fingers that people will find it.
However, especially when you are just starting out, it doesn't work that way.
You have to proactively pursue your backlinks.
There are a few ways to acquire and strengthen your backlinks.
Internal Links
A well planned digital content marketing strategy starts with a core topic (ie. construction) you want to rank for with ancillary content branching off your core. Each of those subtopics should be linking back to your core topic.
This is what is referred to internal linking.
The internal anchor text, which I discussed earlier in this guide, strengthens the connection between content and topic.
Forums
Research topics on popular forums such as Reddit and Quora that are relevant to the content you are creating and contribute to the thread while referencing back to your content.
For example, if you wrote "7 Steps to Equipment Rental Excellence" and someone asks the question "how do I succeed in equipment rental", respond to the thread with one of your 7 steps and link back to your content for readers who want to read the other 6 steps.
The same applies to specialized forums.
Just be careful not to come across spammy or else you will likely be locked out of the forum. Your answers need to be genuine and helpful with your link as an additional resource if needed.
Guest Contribution
Editors have tough jobs.
They need to generate a high volume of content for their publications under tight deadlines.
Many will be open to accept help.
Make a list of publications that reach your customers and find their contact us page. Many times the names and emails of the editors will be listed.
Send the editors a personalized email about their publication and offer your content as a guest contribution. Make sure your link is in your "About The Author" bio and boom, you have landed yourself a backlink from a high authority site.
Here's the challenge, you are likely not the only one doing this.
That means your content needs to be high quality, non-promotional, and relevant to the publication's audience. High quality content mixed with a little persistence can land your content (and link) on high authority sites.
Get yourself on a .edu site?
Even better.
Backlinks from .edu sites have a heavier weight than .com sites in the eyes of Google. Reach out to your alma mater and your local universities about contributing a story and who knows, they may even write one about you.
Social Media & Company Profiles
Wherever you can create a company profile with your link, do it.
Sites like Angellist, Manta, and others are quick wins to earn yourself backlinks.
Your Turn
I hope this guide gets you thinking about how to win the site traffic game in equipment rental and points you in the right direction.
Don't get me wrong, although organic traffic doesn't cost much to acquire, it is a heck of a lot more difficult.
It takes a lot of time and even more patience.
This is why most revert to the paid method – it's effective and you get instant gratification.
However, in the e-commerce business, those with the organic traffic always win.
We know that very few equipment rental and construction companies have the time, resources, or personnel to stick to an effective inbound marketing strategy, especially with digital marketing.
We created Gearflow.com to do all of this for you so you can focus on what has gotten you here.
Now I want to hear from you:

How much of this was new?
What strategies are you going to focus on?
What questions do you have?