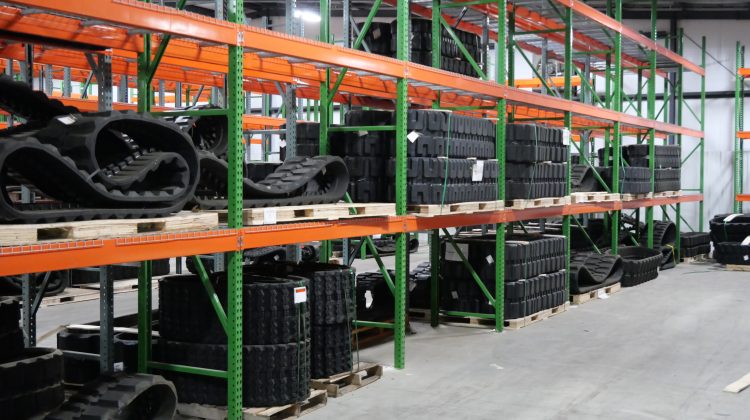 By Karen Scally
Choosing the right rubber track tread pattern is critical to the success of your job.
If you pick the wrong tread pattern, it can slow down production and delay projects. You could also damage the site, resulting in repairs and dissatisfied clients, and cause unnecessary wear, leading to early replacement of your rubber tracks.
However, with a variety of rubber track tread patterns available for all heavy equipment, including skid steers, compact track loaders, backhoes, excavators, and more, it can be difficult to determine which one makes the most sense.
"Each tread pattern has its own strengths and weaknesses," says Jim Lehman, vice president of Romac Industrial Parts, a supplier of ground engaging tools and rubber tracks in Woodstock, Georgia. "Which one is best for you will depend on your typical work conditions."
Lehman says you need to consider both the types of tasks you most frequently perform as well as the terrain where you'll be working.
While it's important to have a qualified product expert assist you in your rubber track selection, we've put together a general guide to help you evaluate if one of the four most common tread patterns is the most appropriate for you.
Here's what you need to know.
---
Where the Rubber Meets the Road
In addition to finding the applicable tread pattern for your job, Lehman says the quality of the rubber track also makes a big difference in its performance. He says equipment owners should look for rubber tracks that are made from specially formulated rubber compounds and feature all-steel links and drop-forged steel inserts that are dipped in a bonding adhesive. These characteristics will enhance the rubber tracks' durability and ensure smoother operation.
---
Staggered Block Tread Pattern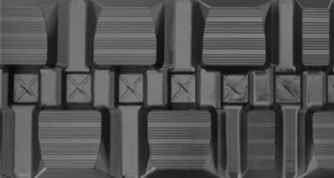 The staggered block tread, which features very large pads in a staggered pattern, is the most popular and commonly used tread pattern type. It is the standard option for compact track loaders direct from the factory for Bobcat, Case, Gehl, John Deere, Kubota, Mustang, New Holland, Takeuchi, Volvo, and other brands.
While this tread design is perhaps the most all-purpose pattern available, it works best during frequent turns on hot, paved surfaces, Lehman says.
"It is particularly well-suited for use on hard and abrasive surfaces, such as paved highways and gravel," he says.
Though other tread patterns are designed for specific terrains, Lehman says equipment owners can expect staggered block treads to:
Operate smoothly on hard surfaces
Cause minimal ground disruption to finished lawns
Generally be acceptable for use on sand, clay, dirt, mud, gravel, and asphalt
C-Lug Tread Pattern

For equipment operators that need to navigate both on- and off-road surfaces, the C-lug tread offers the most flexibility across multiple terrains, Lehman says.
The C-lug pattern actually looks pretty similar to the staggered block tread, except that it has notches cut out of each block to create a sideways "C" shape.
"Its high number of cutting edges provides increased traction and superior handling to improve the performance of the rubber track," Lehman says.
Because of this, the C-lug tread pattern is:
Extremely durable
Designed to operate smoothly over a variety of surfaces
Appropriate for clay, mud, asphalt, concrete, gravel, and sand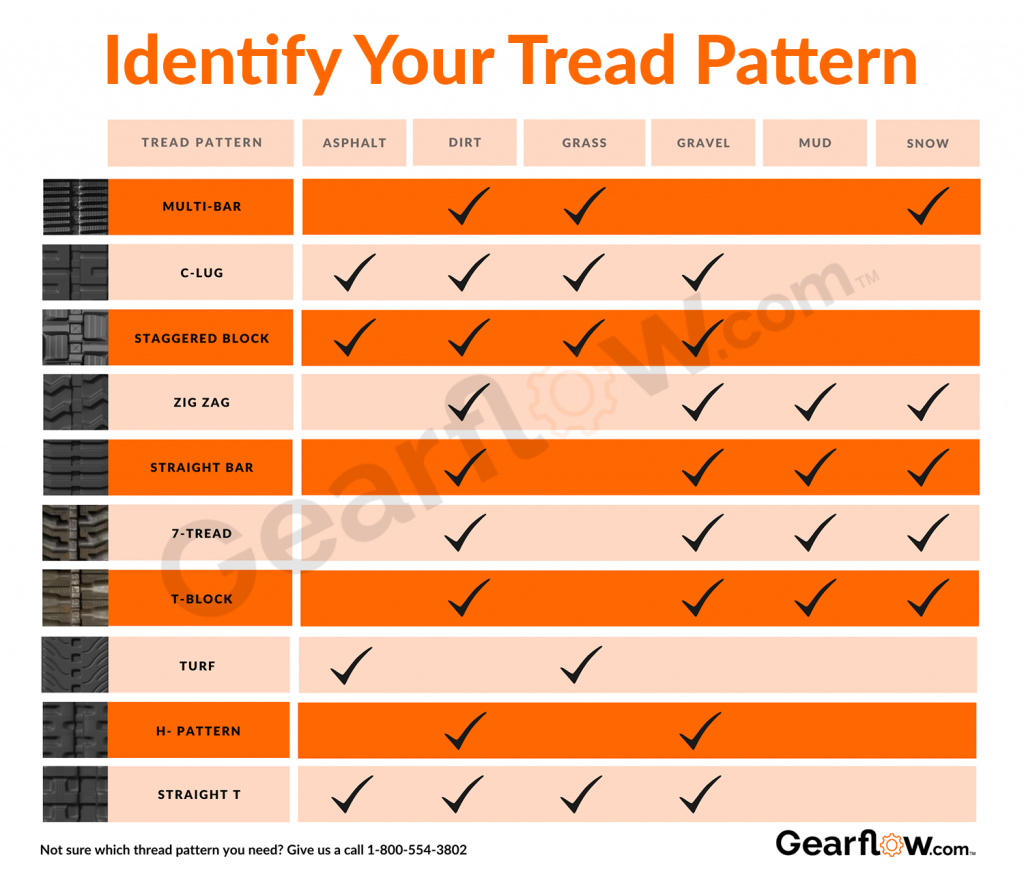 Straight Bar Tread Pattern

If you are frequently operating your heavy equipment on wet or muddy ground conditions, the straight bar tread is the best pattern for you.
It's designed to maximize traction and reduce the risk of getting stuck in challenging terrains, Lehman says.
"The straight bar tread is the least likely to tear up finished turf thanks to its lower durometer rating," he says.
A durometer rating is a measurement of the hardness of a material, such as rubber. The lower the rating, the softer or more pliable the material is.
"This allows you to pivot, as well as operate, at low or high speeds without scarring the underlying lawn," Lehman says.
He says equipment operators should be aware that the increased traction can result in a rougher ride than either staggered block or C-lug treads.
To summarize, the straight bar tread:
Works well on wet or muddy terrain
Minimizes damage to finished grounds
May produce a more uneven ride
Zigzag Tread Pattern

When equipment operators must move between hard and loose surfaces throughout a particular job, they should select the zigzag tread pattern, Lehman says.
"This tread is able to switch quickly between the smooth ride that operators desire on paved surfaces and the increased traction they need for loose ground cover," he says.
The zigzag tread pattern handles more evenly across terrain types compared to the straight bar design, Lehman adds.
As a bonus, the zigzag tread works great in the snow, in order to extend the capabilities and seasonality of your heavy equipment.
In short, the zigzag tread pattern:
Works between hard and loose ground
Provides a more even ride across terrains
Efficiently handles snowy conditions
---
Did You Know?
There are dozens of OEM, genuine, and aftermarket rubber track suppliers for your heavy equipment fleet. Here are the top 25 rubber track brands to help you find the replacement tracks that work best for your job site needs.
---
Looking for more content designed to provide additional insights for heavy equipment management? Make sure to sign up for the Gearflow newsletter here.