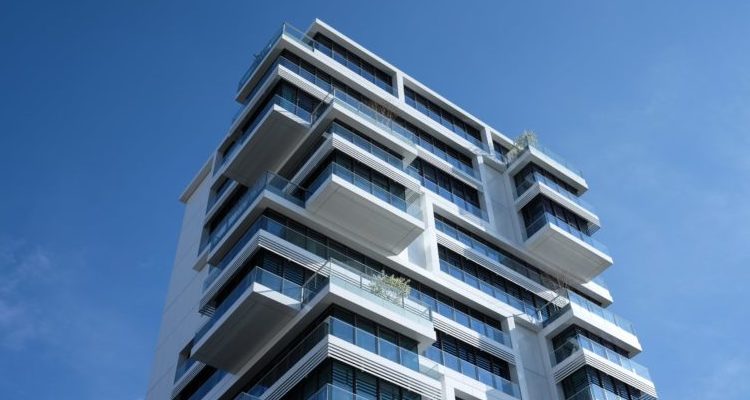 The United States is known for spending trillions of dollars on infrastructure and construction annually. According to the U.S. Census Bureau, construction spending in February of 2020 was estimated at a seasonally adjusted annual rate of $1.37 trillion. 2020 had big plans for construction, both among ongoing projects and new projects.
The widespread reduction in spending in March and April due to Coronavirus has impacted construction along with various other industries. Due to many states labeling construction workers as essential employees, many contractors and heavy equipment operators have remained employed, and construction projects have been able to continue.
Gearflow put together some of the most popular construction projects across the United States ongoing in 2020!
Denver International Airport (DEN), Denver, Colorado
Began: 2018
Estimated Cost: $960 million
Estimated Completion: 2025
Construction has finally started again at Denver International Airport (DEN) after a falling out between the airport and the previous developer, who was fired in August of 2019. This switch away from the former contractor, Great Hall Partners (GHP), has been costly, with DEN reimbursing GHP a total of $183,600,000.
At the moment, DEN is designed to accommodate 50,000,000 people annually but saw almost 70,000,000 travelers pass through in 2019. The project is focused on adapting to the airport's rapid growth moving forward.
Hensel Phelps has taken over the project after the Dever City Council approved the $195,000,000 contract on February 18, 2020. Dever International Aiport is aiming for Phase 1 construction to finish by Q4 of 2021.
According to FlyDenver.com, the first phase of the project includes:
Completing demolition in the center of the Terminal on Level 6
Constructing new airline ticket counters in the center of Level 6
Widening the balconies for the future TSA checkpoints on Level 6
Adding two new restrooms on both the east and west sides
Upgrades to existing mechanical, electrical and plumbing infrastructure
Shellee Casiello, the communications manager at DEN, said, "We are hoping to know what the future phases will look like for the entire project by late summer this year. We are excited to get going on the project again."
LaGuardia Airport (LGA), Queens, New York
Began: 2015
Estimated Cost: $8 billion
Estimated Completion: 2022
LaGuardia is ranked as the 20th busiest airport in the United States, and in 2018 had more than 30 million people pass through at least one of its four terminals. LaGuardia has gained a reputation for being a significantly outdated airport, with many travelers avoiding flights through LGA entirely.
In 2015, Governor Andrew Cuomo presented an $8 billion plan for LaGuardia to be rebuilt entirely. Ground broke on the project in June 2016. This plan essentially calls for a brand new airport to be built on top of the existing one while keeping LGA fully operational.
This project is still ongoing, and significant progress has been made across the entire airport. Click here for up to date information LGA regarding redevelopment milestones.
O'Hare International Airport (ORD), Chicago, Illinois
Began: 2001
Estimated Cost: $8.5 Billion
Estimated Completion: 2028
This airport development project has been named ORD21 and is Chicago's vision for a more efficient, accessible, and inspirational modern airport of the 21st century. This long term project includes many steps, some of which greatly build off of each other. The main projects as listed by O'Hare are:
The Terminal Area Plan (TAP)—which includes both the O'Hare Global Terminal and the two Satellite Concourses
Completion of the O'Hare Modernization Program (OMP) major airfield projects
Add new and expand existing runways
Terminal 5 and Terminal 3 Concourse expansions
Central deicing pad
Northeast cargo and on-airport hotel developments
15-Year O'Hare Capital Improvement Plan (CIP)
Modernized Airport Transit System
Various enabling and associated projects associated with the above​
O'Hare is the 3rd busiest airport in the United States and saw more than 79 million passengers in 2017. The following video does well to explain each facet of the project further.
Miami Worldcenter, Miami, FL
Began: 2016
Estimated Cost: $4 billion
Estimated Completion: 2021
Located in the heart of downtown Miami, the 27-acre Miami Worldcenter brings together a team of highly skilled developers. They are all "working together to create an unprecedented new neighborhood that is carefully planned and meticulously executed" (via Miami Worldcenter). This joint venture between Coastal Construction and AECOM Tishman has now partnered with developers Marriott Corporation, Hines, CIM Group, and CitizenM.
This project, once all stages are finished, is said to include 300,000 sq ft of high-street retail, 2,050 hotel rooms, 500,000 sq ft of event and expo space, and over 1800 residential units.
Click here for more specific information on progress and unit availability.
Port Covington, Baltimore, MD
Began: 2019
Estimated Cost: $5.5 billion
Estimated Completion: 2021-2022
The Lead Development Group behind Port Convington is Weller Development Company, backed by investors from Plank Industries and Goldman Sachs. The first phase was started last May and is set to include more than 1 million sq ft of office space, about 338,000 sq ft of retail space, 976,000+ sq ft of residences, and 285,000 sq ft of hotel space.
According to the development website, at completion, this project will provide:
up to 18 million square feet of new, mixed-use development
177 acres of land
45 city blocks
2.5 miles of restored waterfront
40 acres of parks and green space
For up to date information regarding development, check out Port Covington's website.
The United States and Mexico Border Wall
Began: 2017-2019
Estimated Cost: Anywhere between $8- $25 billion
Estimated Completion: Unknown
President Trump's mission to build a wall along the United States and Mexico border has been a significant headline since 2016. At the end of 2019, Mark Morgan, acting commission for the U.S. Customs and Border Protection, told reporters, "Our goal at the end of 2020 was 450 miles. It's hard right now to be able to say whether we're still going to be able to meet that goal, but I'm confident that we're going to be close."
Morgan mentioned that as of December 17th, walls had been built along 93 miles of the 1,954 miles long U.S. Mexico border.
"And there's no easy timeline to follow — work on the barrier has been in fits and starts, with lawsuits, disagreements and doubts around where the money will come from, environmental concerns and a private, nonprofit organization starting construction on privately funded pieces of the wall on its own" ConstructionDive reports.
In September of 2019, Mark Esper, United States Secretary of Defense, authorized $3.6 billion in military funding to go towards building 175 miles of the wall. In addition to that, $2.5 billion in anti-drug funding was also reallocated towards building the wall bringing the 2019 total to $6.1 billion.
In 2020, Trump said that he would reallocate $3.7 billion from the military construction budget and $3.5 billion from anti-drug funding. A total of $7.2 billion are expected to be spent on the wall by the end of 2020. At this point, it is still unknown what will happen in the future with this project.
California High-Speed Rail Construction Project, State of California
Began: 2008, 2015 (broke ground)
Estimated Cost: $77 billion
Estimated Completion: 2033
California High-Speed Rail (HSR) is a publicly funded high-speed rail system under construction in the state of California. According to the San Francisco Chronicle, after being voted on in 2008, approximately $10 billion in bond funding was secured.
Unfortunately, engineering and environmental issues continue to complicate this project. Cost estimates have escalated from $33 billion to over $77 billion. That being said, construction is still moving forward. Monthly construction updates are available on Build HSR's website.
Sound Transit 3 (ST3) Construction Project, Greater Seattle Area, WA
Began: 2016
Estimated Cost: $54 billion
Estimated Completion: 2041
Sound Transit 3 (ST3) is an expansion of the Seattle area public transit system. This project plans to expand the existing Link light-rail system to the suburbs of Everett, Federal Way, Issaquah, and Tacoma.
With a very future-oriented plan, this project is expected to have major developments every few years until its completion, scheduled for 2041. View a list of the ST3 planned project phasing sheet here.
Your turn
Are there any construction projects you'd be interested in learning more about?
Do you think there are any construction projects we should consider adding to our list?