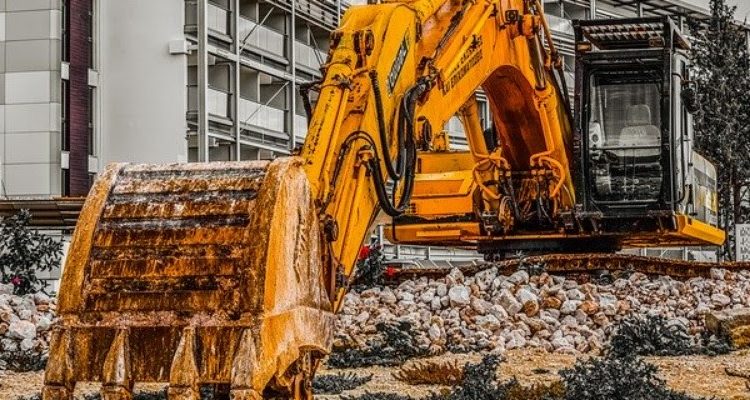 What Is A Mechanic's Lien And How Does It Protect Me?
The construction industry is suffering from persistent payment issues. Payment disputes and delays and even nonpayment are such common occurrences that many industry players consider these issues the norm rather than the exception. But that doesn't mean construction businesses are powerless in combating these issues. The most effective way to address payment problems is to file a mechanic's lien.
The mechanic's lien is the most powerful weapon in a construction business's arsenal when it comes to payment disputes. Nobody wants to have to deal with a lien filed against their property since a lien can tie it up and encumber it, preventing the property's owner from selling or refinancing it. Because of this, filing a mechanics lien gives a huge incentive to the property owner to ensure that all participants of a construction project are paid. In fact, even the pre-lien notices that contractors and suppliers send are an effective way to prompt quick payments for overdue invoices.
The mechanic's lien generally provides blanket protection for all participants in a construction project as long as they furnished labor or materials for the improvement of a property. However, this broad definition gives rise to a few questions about the different aspects of a lien, especially about who can actually file a mechanics lien. One of the most common questions regarding this issue is whether equipment rental companies or equipment lessors are protected by a mechanics lien.
Can equipment lessors file a mechanic's lien?
In order to answer this question, it is important to go back to the definition of what a mechanics lien is. A mechanic's lien is a legal claim that a contractor, supplier, or any party who has worked on the improvement of a property can file against it if the claimant did not receive any payment within the agreed period of time. Unlike in a mortgage loan where the lender and the borrower agree on a piece of property as collateral, a mechanics lien acts as an involuntary security interest, which means it does not require consent from the property owner.
Mechanics lien laws were created by the different states' legislature and thus vary across the 50 states. But in general, a mechanics lien protects direct contractors, subcontractors, and material suppliers who furnished labor and/or materials to improve a property. Unfortunately, this can be a vague rule with respect to equipment lessors who rent out equipment used in the improvement of a property.
The intent of a mechanics lien law is to benefit all construction participants who want to be protected. If there is no provision that expressly states a particular party—in this case, an equipment lessor—is not protected by the mechanics lien, then that points to the availability of the mechanics lien as a right that is available to the party. Add to this the fact that some state laws specifically state that certain parties, such as suppliers to suppliers, are prohibited from filing a mechanics lien yet equipment lessors are rarely described as being unprotected by the mechanics lien.
Taking these into account, while the statutes can be ambiguous, there is a good faith basis for an equipment lessor to be protected by a mechanics lien, provided the equipment lessor meets all of the requirements for filing one. However, there are some nuances that can only be understood through a careful reading of your state's laws on the mechanics lien.
Which states specifically permit equipment lessors to file a mechanic's lien?
While most states remain unclear on whether equipment lessors are forbidden to file a mechanics lien, there is an increasing number of states that have clarified their stance regarding the eligibility.
Georgia, Idaho, Iowa, Louisiana, Maine, Mississippi, Missouri, Montana, Nevada, New Jersey, North Carolina, Ohio, Oklahoma, Oregon, Rhode Island, South Carolina, Texas, Utah, Virginia, and Washington extend the statutory right to file a mechanics lien to equipment lessors, subject to the same requirements, limitations, and deadlines.
The statutes of Connecticut, Kentucky, Massachusetts, and Nebraska state that parties are allowed to file a mechanics lien for the "reasonable rental value of rented equipment," although the words "equipment lessor" are not explicitly stated.
It is also important to note that a lot of state laws have a strict implementation of lien rights on residential properties compared to commercial properties. Equipment lessors need to know what type of project the leased equipment will be used for and adjust accordingly.
Mechanic's Lien Tips For Equipment Lessors
The idea behind the mechanics lien is to enable construction businesses to claim unsettled payment that they duly earned for furnishing materials and labor for the improvement of a property. They are usually required to file preliminary notices during the initial stages of a project which will ensure that the mechanics lien they will file, just in case, will be valid and enforceable.
For equipment lessors, however, the procedures for filing and recording notices and enforcing a lien may be foreign concepts. So here are some tips that equipment lessors need to keep in mind when filing a mechanics lien.
1. Familiarize yourself with the mechanic's lien process.
The steps in filing a mechanics lien vary from state to state state, so you need to look for the lien guidelines in the state where your project is located. However, there are three steps that are common among most states. They are the following:
Step 1: Serve a Preliminary Notice
Protecting your lien rights starts with filing a preliminary notice, also known as pre-lien notice. It is a legal document that you need to send to the property owner to inform them of your right to file a mechanics lien in case you do not get paid. Not every state requires you to send a preliminary notice but doing so gives you the much-needed visibility as a project participant.
Step 2: Serve a Notice of Intent to Lien
As the name implies, the notice of intent to lien is a legal document that informs the property owner and other relevant stakeholders of your intent to file a lien. This notice serves as an ultimatum for the property owner to settle the payment dispute or else a mechanics lien will be filed.
Step 3: File the Mechanic's Lien
When notice requirements are met and you have not received your payment within the expected period, you can then file a mechanics lien. Again, the formatting guidelines, supporting documentation, and other requirements vary per state, so make sure you check your state laws to ensure the lien you will file is valid. For ease of filing, you can use dedicated software to file the lien online.
2. Get the required information about your projects.
There are certain pieces of information that you need to obtain in order to properly fulfill the requirements of the mechanics lien process. While the information required differs between states, there are some pieces of information that are generally required, which include:
The name of the property owner
The nature of the project
A legal description of the property
The name of the general contractor
The name of the equipment lessee
The first and last days of furnishing equipment
The lien amount
Not knowing these pieces of information makes it impossible to use the mechanics lien as a remedy to claim unsettled payment. So make sure that your employees know the importance of collecting these pieces of information at the start of a lease contract. You can create a form where lease applicants can provide the required pieces of information.
3. Take note of important dates and deadlines.
Deadlines are important when filing a mechanics lien. If you miss a deadline, your mechanics lien may end up being unenforceable. As an equipment lessor, you are not usually present on the construction site, which means you do not have current information on the status of a project. Since you may not always know if a project is finished, has been terminated, or is delayed, you may end up missing the window to send the required notices.
Protecting your lien rights can be more challenging as an equipment lessor. Aside from the ambiguity of lien laws, you may not have access to important information about a project. In order to preserve your lien rights, stay in touch with your own clients to obtain the relevant information. Do not wait for the first sign of trouble before making the necessary steps to file a lien. Finally, make sure you are familiar with specific state laws regarding the deadlines you need to meet for your mechanics lien to be enforceable.
Final Thoughts
As the construction industry continues to suffer from payment issues, it is important now more than ever for states to clearly define who can and who can't file a mechanics lien. But as of now, the question of whether equipment lessors are protected by mechanics lien laws does not have a clear-cut answer. However, there is a good faith basis for equipment lessors to be afforded the protection of the mechanics lien. While lien laws may be vague, it is important to err on the side of caution and follow the necessary steps required by your state to make your mechanics lien enforceable.
About the Author:
Patrick Hogan is the CEO of Handle.com, where they build software that helps contractors, subcontractors, and material suppliers with late payments. Handle.com also provides funding for construction businesses in the form of invoice factoring, material supply trade credit, and mechanics lien purchasing. Hogan provided this article to Gearflow as a guest contributor.