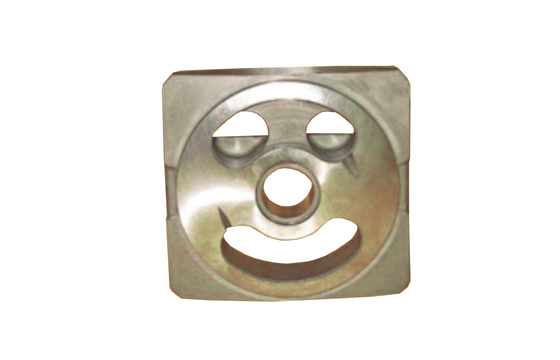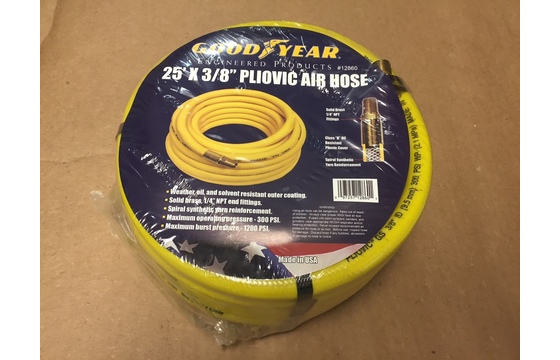 E Air Tool 1
Part Number: 12860
Pneumatic Pliovic Air Hose | Part #: 12860
Air compressors are used to power a variety of tools and machinery on a construction job site. The most common use case for an air compressor is to power pneumatic tools such as nail guns, drills, hammers, rivet busters, and concrete breakers.
What Size Air Compressor Do I Need?
The size of air compressor required varies on the amount of cubic feet per minute (cfm) needed for the job. For example, a 60lb breaker requires approximately 60 cfm. Running two 60lb breakers simultaneously requires 120 cfm. CFM also changes with the change in atmospheric pressure, temperature, and humidity so cfm requirements are always set at sea level atmospheric pressures.
What Happens If You Have The Wrong Sized Air Compressor?
If you require less cfm than the what your air compressor produces, you can waste both air and fuel because the air compressor will compress the air at full capacity regardless of how much air is being used. If you exceed pressure levels of the tool, you will quickly run into problems with your pneumatic tool. Air compressor parts fall under the same restrictions. This is the reason for the pressure switch, regulator, and pressure gauge. The pressure switch will stop the motor when the pressure in the tank reaches its limit. The regulator sits before the compressed air supply tube to match the pressure requirements of the tool you are using while the gauge measures the air pressure in the line after air is passed through the regulator. As a safety precaution, many air compressors have a safety valve and unloader valve to reduce the pressure in the tank when the compressor is turned off or the pressure switch breaks.
What Components Make Up An Air Compressor?
Air compressor parts are very similar to engine parts. Just like a combustion engine, an air compressor uses a piston driven by a crankshaft and connecting rod to pressurize the air within the tank. Air is drawn into the main cylinder by the vacuum effect caused by the downstroke of the piston and then pressurized as the piston reduces the area containing the air on the upstroke. This pushes the pressurized air into the tank and discharged out of the discharge valve. Construction contractors often use 2 cylinder air compressors, doubling the number of strokes per crankshaft rotation. Often times, heavy duty air compressors will also have two stages - passing compressed air to a second cylinder that pressurizes the air further.
Find all of the air compressor parts you need from suppliers you can trust on Gearflow. Gearflow's air compressor parts suppliers represent both aftermarket and genuine OEM options for all of the top air compressor brands including Airman, Atlas Copco, Sullair, Sullivan Palitek, Ingersoll Rand, Chicago Pneumatic, Doosan, and Kaeser.