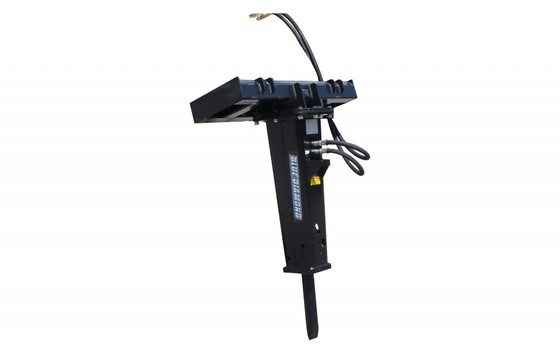 Blue Diamond Attachments
Part Number: Hb95
Hydraulic Breaker, Hb95 (add choice of free tool) | Blue Diamond Attachments | Part #135005, 135009, 135016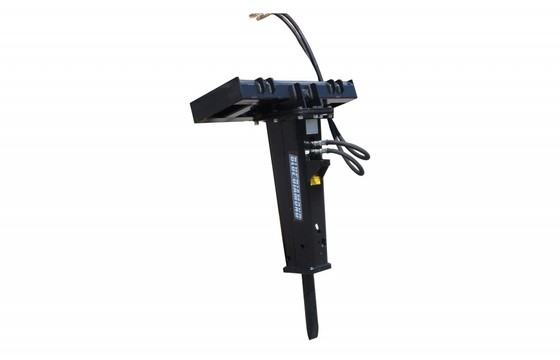 Blue Diamond Attachments
Part Number: Hb165
Hydraulic Breaker, Hb165 (add choice of free tool) | Blue Diamond Attachments | Part #135005, 135009, 135016
$12,113.71
Free Shipping!
What is an Excavator Concrete Breaker?
This excavator attachment is a robust impact demolishment tool. It's used to break up rocks or concrete structures. This component can be mounted on any excavator and other carriers such as the backhoe, skid steer, and wheel loaders.
In Which Industries Is This Application Used?
Every industry that has to demolish solid materials regularly will enjoy the benefits of this application, including:
How Does the Excavator Concrete Breaker Work?
This construction machinery gets mounted on excavators, skid steers, backhoes, etc. It converts hydraulic power into collision energy to break concrete, rocks, and other solid materials into smaller, more manageable pieces.
What Components Make up the Excavator Concrete Breaker?
It's crucial to understand the active components of this attachment. The information will help you know how it functions and how to maintain it properly. The parts are:
What's the Function of the Nitrogen Chamber or Back Head?
The back head stores the nitrogen gas and is located at the top end of the concrete breaker. Under high-pressure, this chamber acts as a buffer or damper for the return piston-stroke. Simultaneously, it enhances the downward traveling piston's impact.
What's the Purpose of the Cylinder Assembly?
This component is the core part of the concrete breaker, and it consists of three main parts:
Control valve

Piston

Cylinder
The cylinder is the area in which movement occurs and where hydraulic power is produced. The valve is responsible for controlling the oil's flow direction, while the piston movement, through hydraulic power, generates impact energy. An assortment of seal kits is placed inside this component to prevent oil leakage.
What's the Function of the Front Head?
This component connects the piston with the working tool. The chisel is attached with pins and bushes, which are also the parts that most frequently need replacing. Due to the front end being in direct contact with the impact area, it's susceptible to wear and tear. However, the use of box-type housing extends its service life.
How Can One Prevent High Repair Costs in Case the Concrete Breaker Malfunctions?
It's crucial to stop using your breaker and identify the problem immediately should it malfunction. If you discover an oil leak, you should first check the hose connectors. If this isn't the root of the problem, you should take it to the servicing supplier.
Regularly inspecting the condition of the tool-bushing is also vital. Should you be able to place a pencil between the bushing and the working tool, it needs replacing. Failing to do this may result in losing the piston.
How Can Regular Maintenance Reduce Operating Costs?
The membrane and seal are replaced during scheduled maintenance. Simultaneously, all other parts get inspected and substituted where necessary. Periodical servicing can prevent major breakdowns, provide maximum profitability and availability.