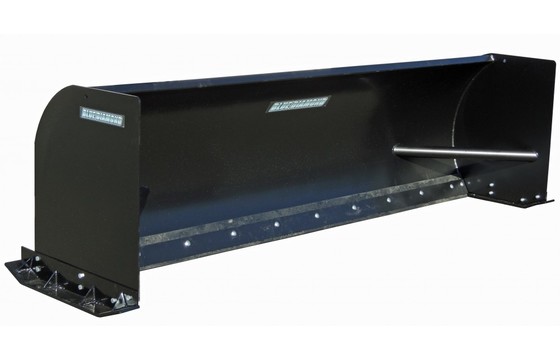 Blue Diamond Attachments
Part Number: 120
120" Standard Duty Snow Pusher | Skid Steer Attachments | Blue Diamond Attachments | Part # 120120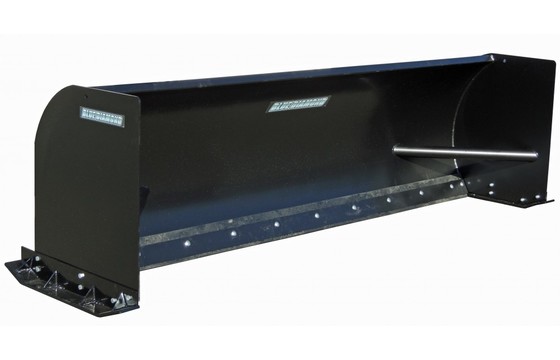 Blue Diamond Attachments
Part Number: 96
96" Standard Duty Snow Pusher | Skid Steer Attachments | Blue Diamond Attachments | Part # 120115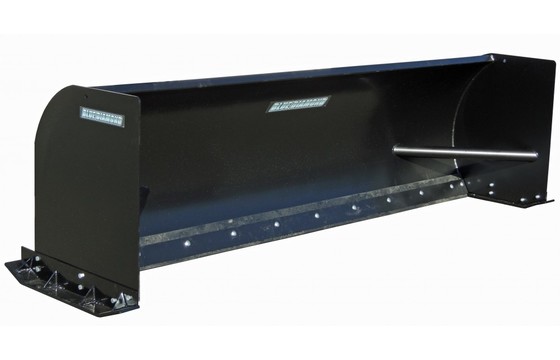 Blue Diamond Attachments
Part Number: 72
72" Standard Duty Snow Pusher | Skid Steer Attachments | Blue Diamond Attachments | Part # 120113
What Does a Skid Steer Snow Pusher Do?
A snow pusher attachment allows you to remove snow from lots, roads, and other surfaces. It's very similar to an ordinary snow plow or flat bucket, except that it's specifically for moving snow. Many snow pushers come with a pull back option to give operators the ability to both push and pull snow when clearing areas.


What Components Make up a Skid Steer Snow Pusher?
Snow pushers are straightforward, depending on which variety you buy. Generally, the plow attachment consists of a mounting plate with a large bucket and possibly adjustable skid shoes.
How Does a Skid Steer Snow Pusher Work?
The skid steer snow plow is a fundamental and efficient tool. You push the snow from behind to clear it from an area.
A floating plow has independent weight and can move up and down on pivots. However, when you're using a static bucket, you need the steer's ballast to help push the snow.
Additionally, when you're using a static plow, you need to adjust the bucket to meet the ground at the right angle. On the other hand, a floating bucket's weight automatically lines up the lower edge with the substrate.
What Happens If You Have a Faulty Skid Steer Snow Pusher?
Fortunately, snow plows aren't very complicated, so they can't affect your machine too severely. Since there aren't any hydraulics, the attachment can't damage your skid steer's hydraulic system.
If you have a floating style bucket, it may get stuck rather than floating. Your snow plow is useless if that happens because you rely on the floating.
Similarly, a severely faulty static snow plow attachment might not tilt as you require or may cease entirely. In either case, the skid steer will take extra strain, and won't gather snow effectively.
How Do I Know If I Need to Replace a Skid Steer Snow Pusher?
When your plow no longer operates well, you may need to consider a replacement. However, it could also be a case of failing bolts and hinges, or the lower edge of the bucket may have broken.
In either of these cases, you can replace the hinges, bolts, or lower edge rather than the entire attachment. You should only consider replacing the whole tool when the bucket is severely broken or very old and not worth repairing. However, these tools have long lifespans.
How Do I Choose a Skid Steer Snow Pusher?
There's only one thing you need to ask yourself when you're trying to choose a snow plow attachment for your skid steer. Will the machine be operating on its own or part of a team?
If the machine were operating on its own to clear areas, it would be wise to obtain a larger bucket. However, if it's working as part of a larger team, a smaller bucket will allow the operator to get into curves that larger machines can't access.
The choice between a static and floating bucket is about budget and ease of use. If you can afford it, a floating bucket is much easier to use and will save time.