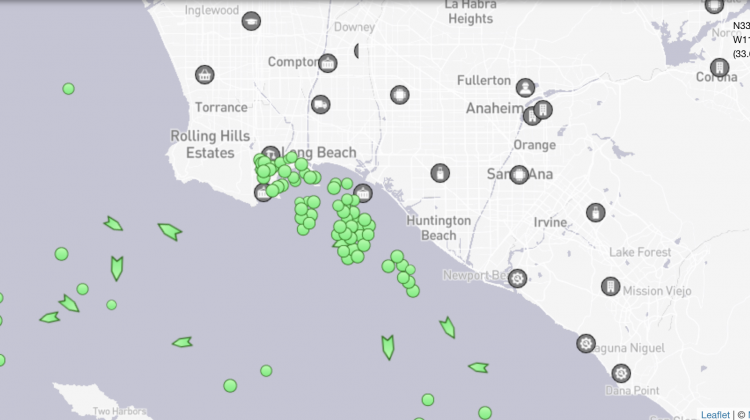 By Karen Scally
Delayed. Backordered. Extended delivery time. Price increase.
Chances are, if you've ordered something to maintain your heavy equipment fleet or contractor business in the past few months, you've received one (or more) of these responses.
Supply chain problems, spurred by the ongoing global pandemic, have created bottlenecks for construction equipment parts suppliers and buyers, resulting in longer lead times and intensifying downtime pains.
With margins already tight for contractors — with 5.5% as the average in 2019 — these supply chain shortages in heavy equipment parts can cause significant problems for a company's bottom line.
So why are there so many shortages? And what can you do about it?
In this article, we'll cover some of the reasons it is challenging to get the parts and equipment you need right now and provide actionable tips to help you navigate these challenges so you can focus on succeeding at your jobs.
Why Are There So Many Shortages?
The obvious answer is that the pandemic has been the source of all these supply chain woes.
But what exactly is it about the pandemic that has caused so many problems?
Let's go back to the beginning.
Manufacturing Shutdowns
Think about early 2020. First, China shut down the city of Wuhan and then the province of Hubei as COVID-19 spread within its borders. (These closures would end up affecting 56 million people for at least two months, according to the AP.)
Then countries in Europe went on lockdown, with parts of the United States following suit soon thereafter — with restrictions stronger than others in some states, such as California and New York. Eventually, shutdowns swept the globe.
During this time, many manufacturing facilities temporarily closed or ran skeleton crews. In the weeks and months that followed, even when an area's COVID spread waned and business started resuming, it wasn't as normal.
Labor Woes
At the beginning of the pandemic, employment dropped off a cliff, with many people temporarily or permanently laid off. In many states, restrictions led to companies bringing back staff in a staggered approach. A segment of employees has also left the market, either sidelined as they grappled with childcare and schooling complications or choosing this crisis as the opportunity to retire.
What was a dramatic halt to the economy when the pandemic first hit has been followed by a recovery full of fits and starts. Employment still hasn't returned to pre-pandemic levels despite the demand in the market for a variety of factors, partially due to the penetration of the Delta variant of COVID in the U.S., as well as the availability of additional federal unemployment benefits, which only recently expired at the beginning of September 2021.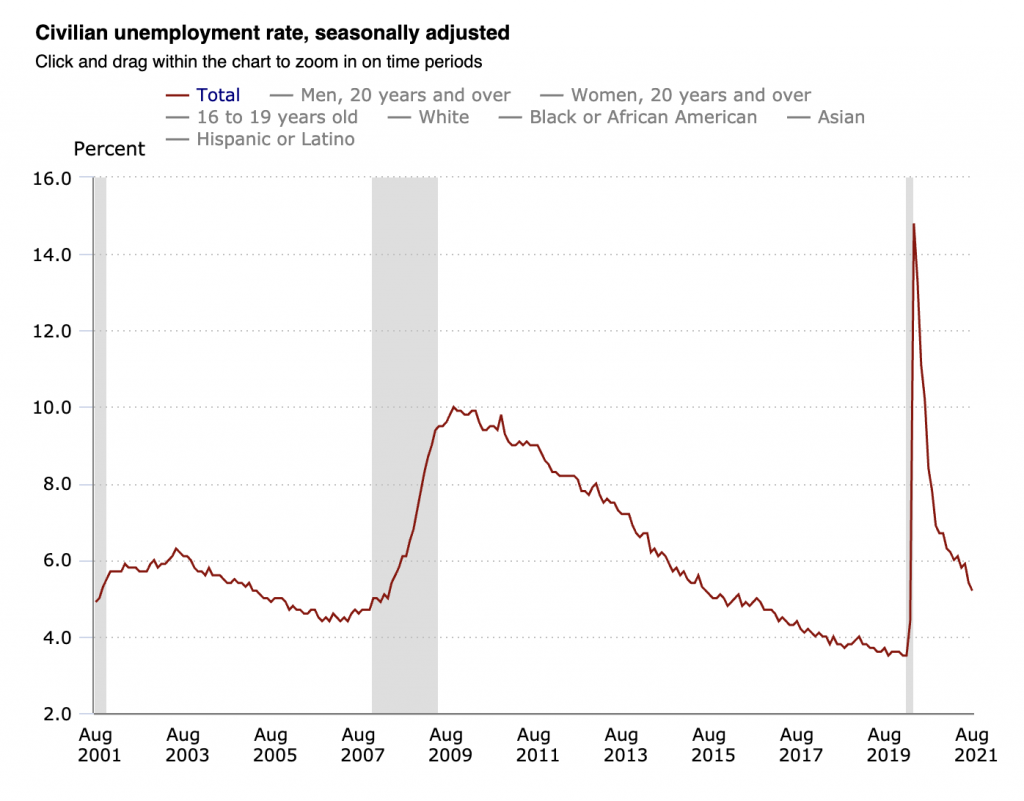 Just-In-Time Falters
In a world of lean manufacturing that largely operates with just-in-time deliveries and inventories for suppliers, this has created a cascading domino effect up and down the supply chain, according to Charlie Dougherty, vice president and economist for Wells Fargo, during a session at the 2021 ALH Conference.
"There's supply chain bottlenecks around the world, and that is creating long lead times for manufacturers," Dougherty says. "Basically, businesses just can't get their hands on the stuff they need. This has important implications spanning the entire supply chain. If you can't get your hands on the steel or other raw material inputs, it's very hard … to move forward."
Freight Delays
Not only have the disruptions of production and lack of staff impacted manufacturing, but these same factors have also affected products and materials that are available, he says. Cargo ships are waiting an extraordinarily long time at ports to unload, especially at the ports of Los Angeles and Long Beach in California, which recently reached a record queue of ships waiting for a berth.
"When you have the world's third largest port in China shut down for pandemic-related reasons, that's going to cause that butterfly effect and really reverberate across every supply chain around the world," Doughtery says. "This has a very big impact on not just your industry, but the entire economy."
Impact on Heavy Equipment Parts
Parts suppliers here in the U.S. are definitely feeling that crunch. Liz Olson, operations manager for Agmec, an aftermarket parts supplier and equipment distributor located in Patterson, California, says products are barely trickling in.
"There's no way to sugarcoat it," Olson says. "It's bad right now."
For example, some OEM oil filters are taking about six weeks to get, she says.
"Even basic hydraulic fittings are difficult right now," Olson says. "We're having to come up with creative ideas for new hoses that'll work instead."
Though port delays in Houston aren't as bad as those in L.A., deliveries are still taking about 30-40% longer than normal, according to Steven Smith, CEO of Armadillo Tire in McGregor, Texas. He says the source of the aftermarket tire supplier's pains are starting sooner, with problems getting materials and products on the ships in the first place.
"It's a little more difficult to book space," Smith says. "We've accepted [paying] the premiums on the freight. We are paying over four times now than what we were paying in January [2021] for freight."
Increases in freight prices are not just isolated to the ports either. Smith says on average the inbound freight in 2020 made up about 10% of the products' cost.
"In today's world, the inbound freight makes up about 44% of the products' cost," he says.
Another complication is that trucking freight companies that laid off employees during the initial days of the pandemic are not seeing all those employees come back. Though employment in the industry has been rising since its sharp decline when the pandemic first hit, it's still not where it was in 2019.
"Once you get laid off from an industry, you don't want to go back," Smith says. "There are often more stable options that don't sacrifice salary."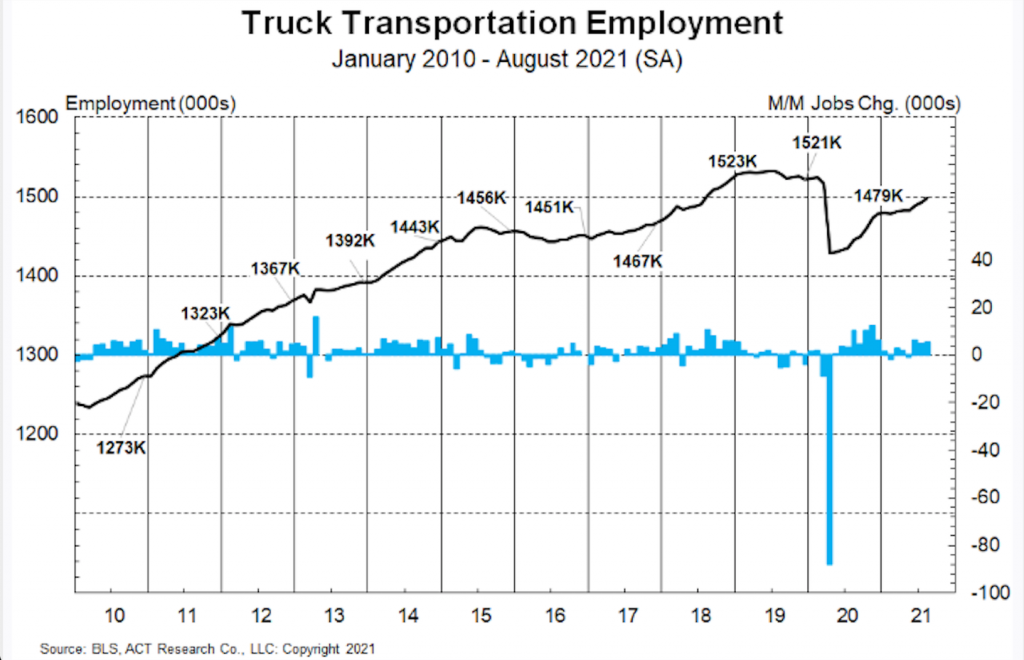 Higher Prices, Inflation
Understandably, the higher costs of freight mean most companies need to pass on that increase to their products, complicated further by strong inflation rates and materials pricing. Many suppliers are treating these increases as surcharges, in hopes this will be temporary once things return to normal.
"We're probably at the peak of the price increases that we've seen as a result of all those supply chain bottlenecks and strong demand coming together," Dougherty says. "Before the pandemic, we're going up 1.8%, 1.9% per year. Right now, we're above 5% per year."
Steel prices, which were up even before the pandemic started, have continued to climb as well. As of July 2021, steel prices are up over 200% since March 2020.
"Pricing has doubled on some of the wheels we're buying," Smith says. "The lead time on the wheels is what's gotten really bad."
Natural rubber is also in high demand, with prices reaching a four-year high in early 2021, increasing about 77% since April 2020.
When Will These Supply Chain Problems Improve?
First, the crisis that started these problems — the pandemic — needs to come to an end, not just in the U.S., but globally.
"We have steadily increasing vaccination rates, so COVID concerns should start to recede," Dougherty says.
Even as infection and hospitalization rates decrease, it will take some time for the labor market to improve and current logistics logjams to resolve.
The supply chain recovery will also be impacted by typical seasonal fluctuations and regional closures, such as the Chinese Lunar New Year from Jan. 31 to Feb. 6, 2022, when nearly all manufacturing facilities shut down.
"When the shipments aren't coming in from China, it will free up space, and it will help the flow," Smith says. "Because it will leave a small window for everybody to catch up."
In any case, the supply chain problems are expected to last into 2022 — with some experts saying the industry should prepare for them to continue until 2023.
"I feel like the shortages are going to last until around March or April next year — that's just my thought with what I'm hearing," Smith says.
3 Tips to Help You Navigate the Supply Chain Problems
1. Plan Ahead
Smith says heavy equipment owners and fleet managers need to adjust for the lead times to get parts. Evaluate which wear items you may need for your fleet by the end of the year and order now.
"Forecast at least 60 days out and build a two-month supply," he says. "Pre-order some inventory instead of just waiting until the last minute, and maybe they can lock in the costs."
Fleet managers often wait until December to take advantage of Section 179 benefits, which allow tax deductions for new equipment purchases. For 2021, don't hesitate any longer.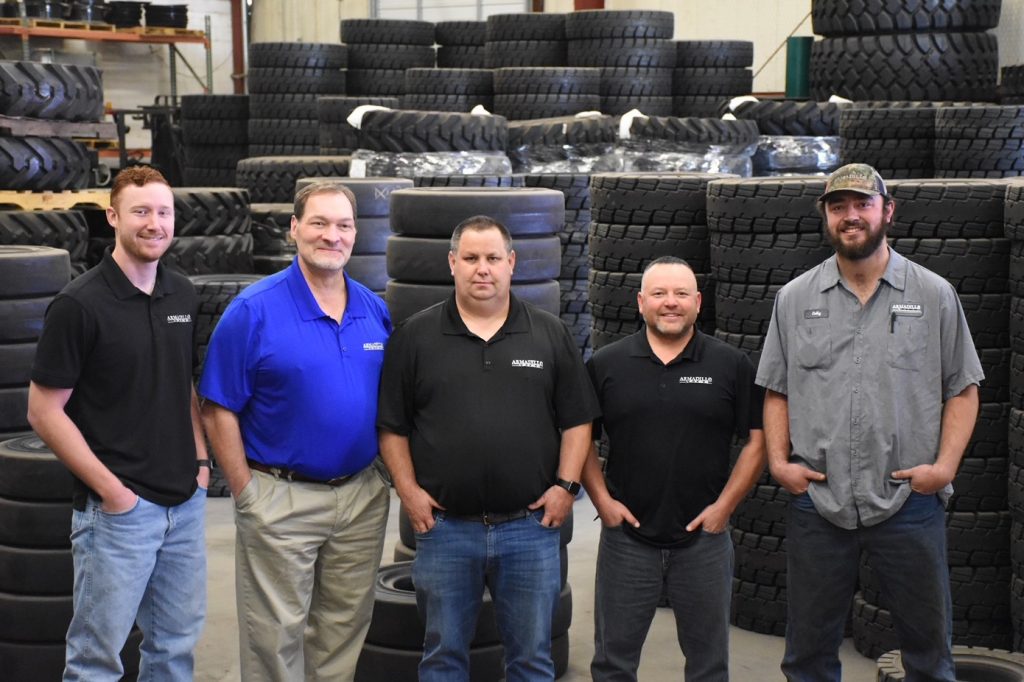 2. Budget Appropriately
For Q1 2022, fleet managers also need to make adjustments for the increased prices of parts and heavy equipment.
OEMs and component manufacturers will continue to need to pass on some of the costs of the supply chain disruption to their customers.
"Close to 95% of the Association of Equipment Manufacturers members are experiencing supply chain issues," says Benjamin Duyck, AEM director of market intelligence, in the association's August 2021 economic outlook. "For more than half, those issues are getting worse and are both domestic and global. Component manufacturers and OEMs feel that the main issue does not necessarily lie at the end-point or receiving shipping. Rather, the main issue is at the supplier source and especially international shipping."
It's not just new machines that are affected either. Used equipment prices at auction are up year-over-year in the U.S., with large earthmoving equipment up 8%, medium earthmoving up 26%, and skid steers up 27%, according to the Ritchie Bros. August 2021 Market Trends Report.
For fleet managers, this is the time to lean into the value found in the data from telematics and asset management systems to better understand equipment utilization and operating costs, and see where there is opportunity to improve margins through the use of technology.
3. Open Up Your Supply Chain
During the 2021 Association of Equipment Management Professionals (AEMP) Connect Conference, nine out of 10 attendees reported that they turn to their dealers first for their fleet needs.
Fortunately, equipment owners and fleet managers that have been historically dependent on a single source for heavy equipment and parts can now tap into new avenues, made available through online exposure and marketplace platforms.
There are actually multiple channels that exist for finding replacement parts for heavy equipment, including:
Parts manufacturers
OEMs
Local dealers
Aftermarket parts suppliers
Refurbished parts suppliers
Obsolete parts suppliers
Fleet managers have more resources than ever before to research other brands online.
Olson says her advice is to find suppliers that will be transparent about the challenges they are personally facing with the supply chain problems.
"My No. 1 thing is just open communication from the get-go with a customer," she says.
Also, have a bit of patience if the unexpected does occur. Parts suppliers are working hard to get you what you need as quickly as possible.
Employees at every company in the supply chain are under the gun right now and feeling that pressure of urgency. Take that into account.
"Everyone's frustrated because they're just not getting answers," Olson says. "I'm waiting on someone who's waiting on someone who's not getting an answer. When somebody tells me things that normally take five days from the East Coast, I'm telling them five to 10 business days, because if you get it in less than 10 — great."
Looking for more content designed to provide additional insights for heavy equipment management? Make sure to sign up for the Gearflow newsletter here.