By Karen Scally
Today's heavy equipment fleet management does not look like it did 20 years ago.
The acceleration of digital technologies and the growing responsibilities of the role are changing what it means to be an effective fleet manager.
We turned to the next generation of fleet leaders, asking eight experts to share their tips for successful fleet management, as well as what technologies are making the biggest impact on construction equipment operations.
Here's what they had to say.
1. Open communication affects both equipment procurement and uptime
Ben Caldwell, CEM, equipment manager for Manhattan Road & Bridge Company
Manhattan Road & Bridge Company is a heavy civil/highway construction company headquartered in Tulsa, Oklahoma.
What is your most valuable advice for effectively managing fleet operations?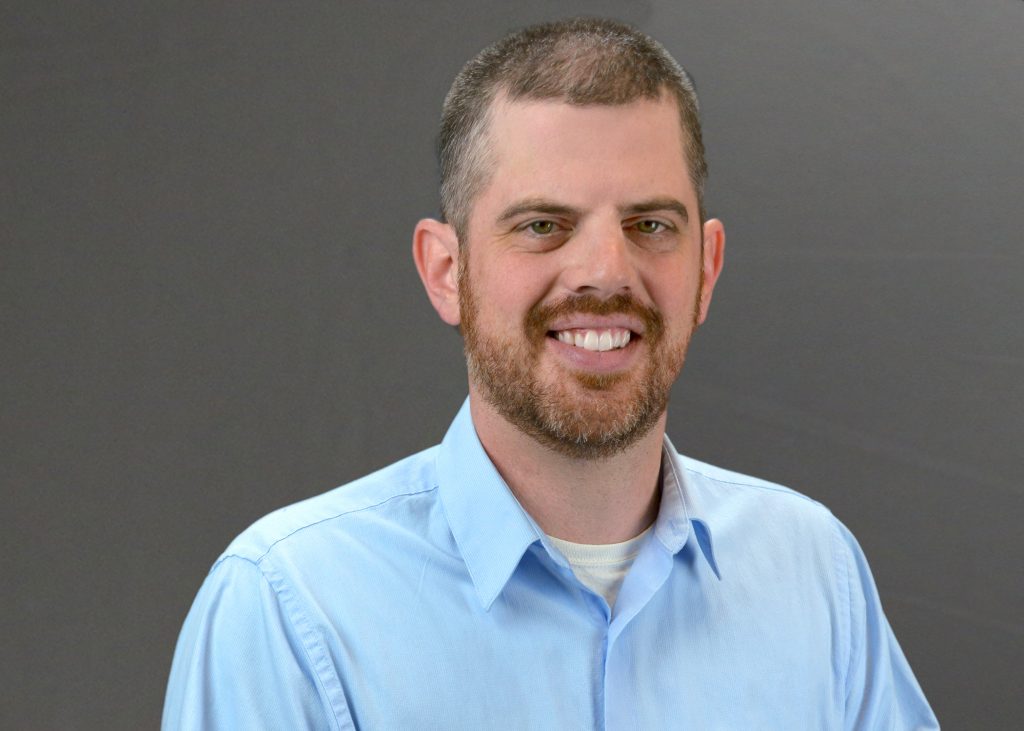 It really boils down to having a culture of open communication. When we look at the places where we've stumbled, most of the time a breakdown in communication caused or contributed to the issue.
Internally, we've made a concerted effort to put the right information in our technicians' hands and empowered them to use that information to make the best repair decisions. With our project teams and stakeholders, we've adjusted or added coordination meetings to make sure that we are all staying on the same page. Having the right frequency of these meetings goes a long way to prevent small issues from becoming big problems.
That open line of communication also pays big dividends with purchase and rental decisions, making sure that the equipment we procure is the right size and spec to meet the project needs. Externally, our dealer network plays a key role in parts and service support for our fleet. Maintaining regular communication with those partners at various levels of the organization keeps things running smoothly.
What current and emerging technologies offer the biggest opportunities to transform the future of fleet management?
For where we are today, implementing a work order system with an iPad app component like HCSS Equipment360 has made a big difference. Instead of repair information living on a server in a dark closet, all of our techs now have access to the data at their fingertips in real time. The iPad app has been especially helpful using voice to text instead of typing on a laptop.
Going forward, I think taking the data that we generate from work orders, telematics, oil samples, etc., and aggregating it in a meaningful way is where we are headed. Having information in different systems and silos makes it harder to see the overall picture and act on the data. While we're not there yet, we know that is the direction we need to head as our executive leadership seeks to gain efficiency.
2. Set goals and benchmarking to track fleet performance
Josh Cotton, CEM, North American equipment operations manager for Bechtel Corporation
Bechtel Corporation offers engineering, construction, and project management services, ranking No. 1 on ENR's Top 400 Contractors list in 2020 and 2019. The company's headquarters are located in Reston, Va.
What is your most valuable advice for effectively managing fleet operations?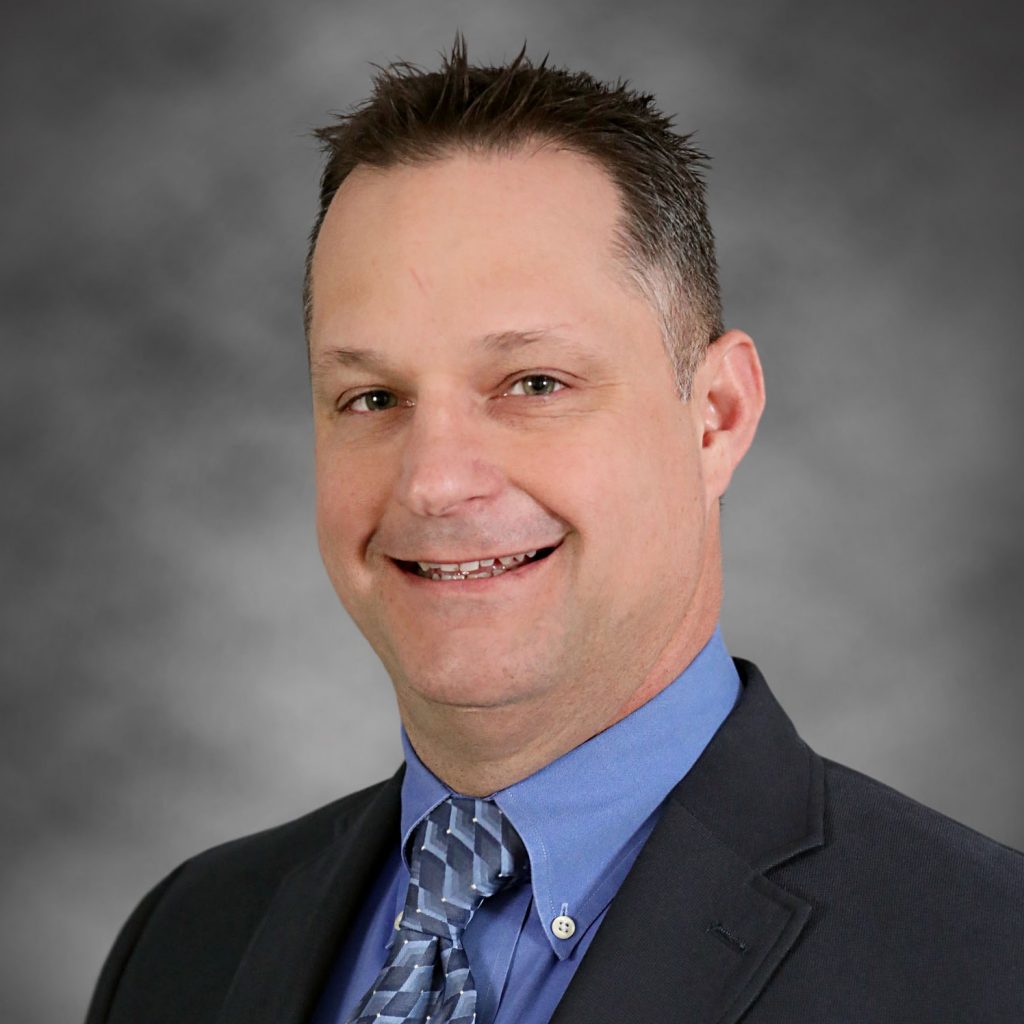 Key elements to managing a fleet are goal setting and benchmarking. Goal setting and benchmarking are the foundations to developing a plan and making sure that each dollar spent on the fleet goes to work for the organization.
When market conditions change, the fleet manager needs to understand those changes and how they will affect their ability to meet the organization's operational and financial goals. Goal setting and benchmarking will drive the development of business intelligence tools and conversations that are required to measure performance and meet or exceed expectations.
What current and emerging technologies offer the biggest opportunities to transform the future of fleet management?
The integration of mobile tools, such as smart devices, have made a huge improvement on our data collection efforts. We have virtually eliminated the need to re-key any data into our fleet management software. At this point, 95% of the data we collect is collected in the background as part of the work process. Gone are the days of huge stacks of paper work orders that need to be hand-entered into the system, which allows the majority of our KPIs to be real time.
Even though telematics are not new, the eventual evolution of the telematics space has the potential to change the way we do business. Once the technology matures to the point where we truly understand how productive an asset is, the data will empower us to do a lot more with smaller fleets. Smaller fleets will have a huge impact on the reduction in carbon footprint and will allow organizations to reserve capital for other projects.
I see waste all of the time in the construction industry in the form of idle assets. More intelligent telematics that leverage Artificial Intelligence will provide the type of business intelligence that will reshape the fleet of the future.
3. Pay attention to your fleet in real time
Jarod Lashley, CEM, construction equipment director for CCC Group
CCC Group is an industrial construction company based in San Antonio, Texas, with more than 2,500 employees.
What is your most valuable advice for effectively managing fleet operations?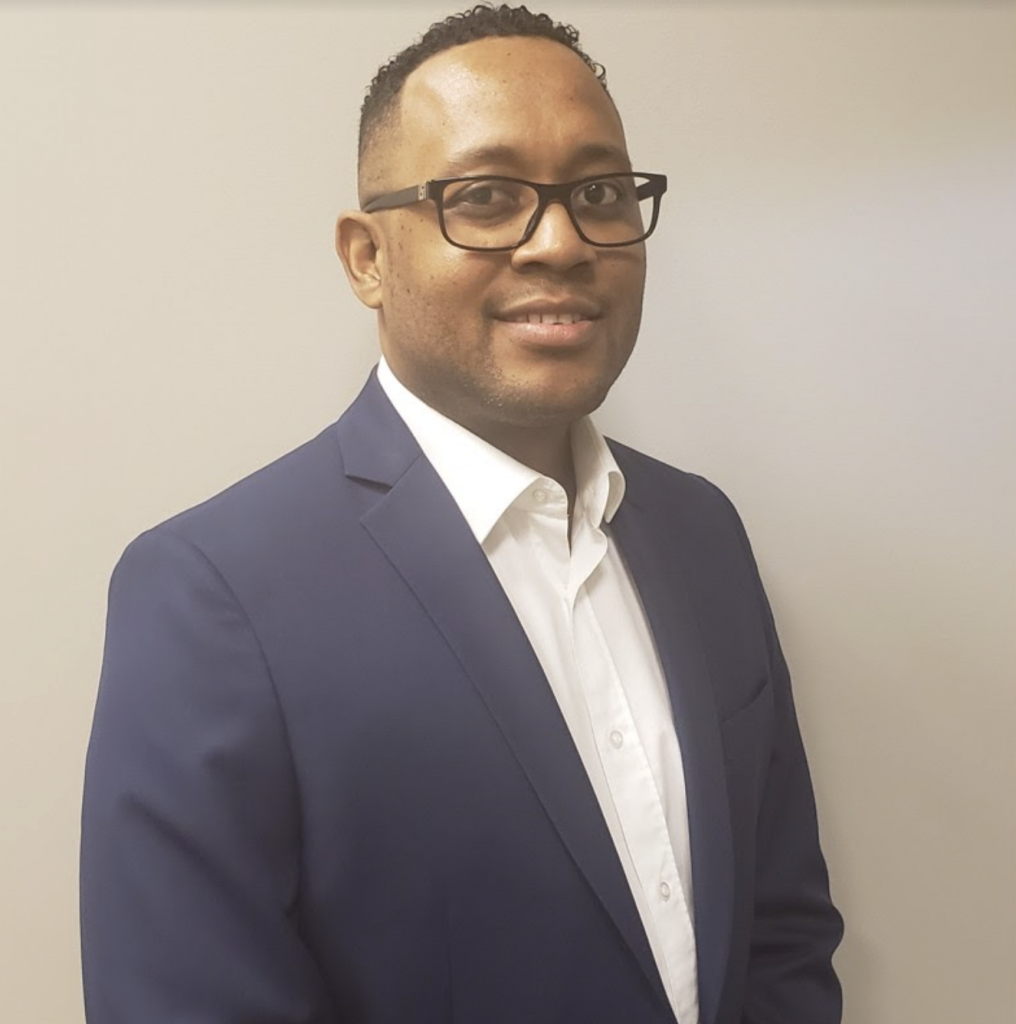 The most valuable advice is to have live data. Using live data helps with making the best decisions about your equipment.
When an issue arises, timing is of the utmost importance. Issues could cause you a major failure in equipment or a loss in profit for a job, and if undetected, it could be detrimental with no time to regroup or correct.
If you are basing your equipment management decisions on inaccurate or approximate entries, your outcome will be faulty. Using live data in conjunction with visualization is key. Analyzing trends can ensure your decisions are accurate.
The second piece of advice is to treat every asset like a job on its own. It is important to know your costs, income, and how much profit each asset is generating. Identifying the assets that are not performing or meeting your targets is essential.
Right-sizing your fleet is crucial. If you are able to review and analyze live data, right-sizing the fleet to a few assets will raise their utilization levels and keep you in target with fewer pieces of equipment, giving you the opportunity to utilize your purchasing in a different asset category.
This can also be seen in rental vs. owning. Using live data to analyze each asset separately will help you make better decisions and give you a clearer picture of your fleet's performance, ultimately providing the maximum benefit for your company.
What current and emerging technologies offer the biggest opportunities to transform the future of fleet management?
Our Centralized Maintenance Management Software (CMMS) is bringing efficiency to our fleet and ensures that live data is available. To capture this performance data from the field, we use telematics to communicate with the software, sending daily operations of the machines to the CMMS.
The benefits of real-time data on how your assets are performing and if there are any defects or problems with the machines can be addressed immediately. It is easier to capture them through the CMMS by opening a work order and identifying issues faster, reducing your downtimes on catastrophic breakdowns.
Breakdowns are not only a loss of revenue for the equipment division, but also for your project. A delay in a project can result in nonproductive hours, loss of revenue, and delays in schedules. The CMMS is where all the data is being analyzed, as well as where you can track your operations and financial performance of the equipment. It can also analyze repair costs, technician repair time, down time, Failure Modes and Effects Analysis (FMEA) codes, operator behavior, tracking unscheduled vs. scheduled repairs, and PM performance. If you want to change a process, you need to measure your data.
Integrations between software is one opportunity to transform the construction industry today. Many platforms are being used to bring data from the field to the central database where the data is being analyzed through a DMAIC process (Define, Measure, Analyze, Improve, and Control).
This information needs to be shared with all points in the Equipment Triangle (manufacturers, dealers, and construction equipment end users). The manufacturer will be able to reduce any defects in the equipment; the dealer will sell a superior piece of equipment; and the construction equipment end user will get a better performing unit. This change can bond the industries to work together to share data and provide a benefit to all.
4. Unlock the true potential of your data
Jon Kaye, vice president of equipment for Miller Bros. Construction
Miller Bros. Construction is a third generation, family-owned excavation firm headquartered in Northwest Ohio.
What is your most valuable advice for effectively managing fleet operations?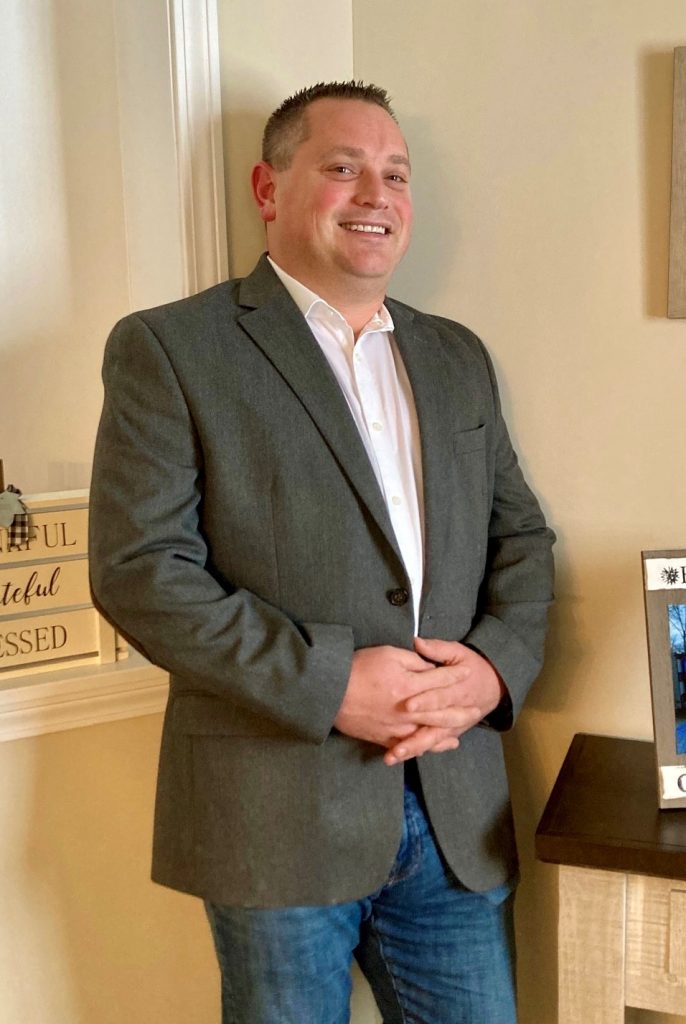 I believe to be the most effective in the role, a successful equipment manager needs to take the time to get to know and understand the business that the company operates. They need to spend time with both equipment operators and project management to determine what is the right tool and spec needed to get the job done in the most effective manner.
Never accept "because that's how we've always done it."
What current and emerging technologies offer the biggest opportunities to transform the future of fleet management?
I truly believe electrification will be the future of the heavy equipment industry, but I think we are still a long way from this being the "norm" or having an appreciable impact to the average fleet. The equipment and construction industry has typically been slow to adopt new technology, but over the last five to 10 years we have seen companies (both construction firms and OEMs) push to change this.
Companies have invested in telematics and updated ERP systems, but today many in the industry are at a plateau. We have begun collecting so much data but few are using that data to unlock its true potential. This is the key to the future of equipment management — taking data from various systems and translating it to actionable steps for each level of the organization.
5. Know your construction organization's operations in and out
Dan Kunce, CEM, equipment manager for Hawkins Construction Company
Hawkins Construction Company is a fourth generation, family-owned company headquartered in Omaha, Nebraska, specializing in construction, program management, and design/build services.
What is your most valuable advice for effectively managing fleet operations?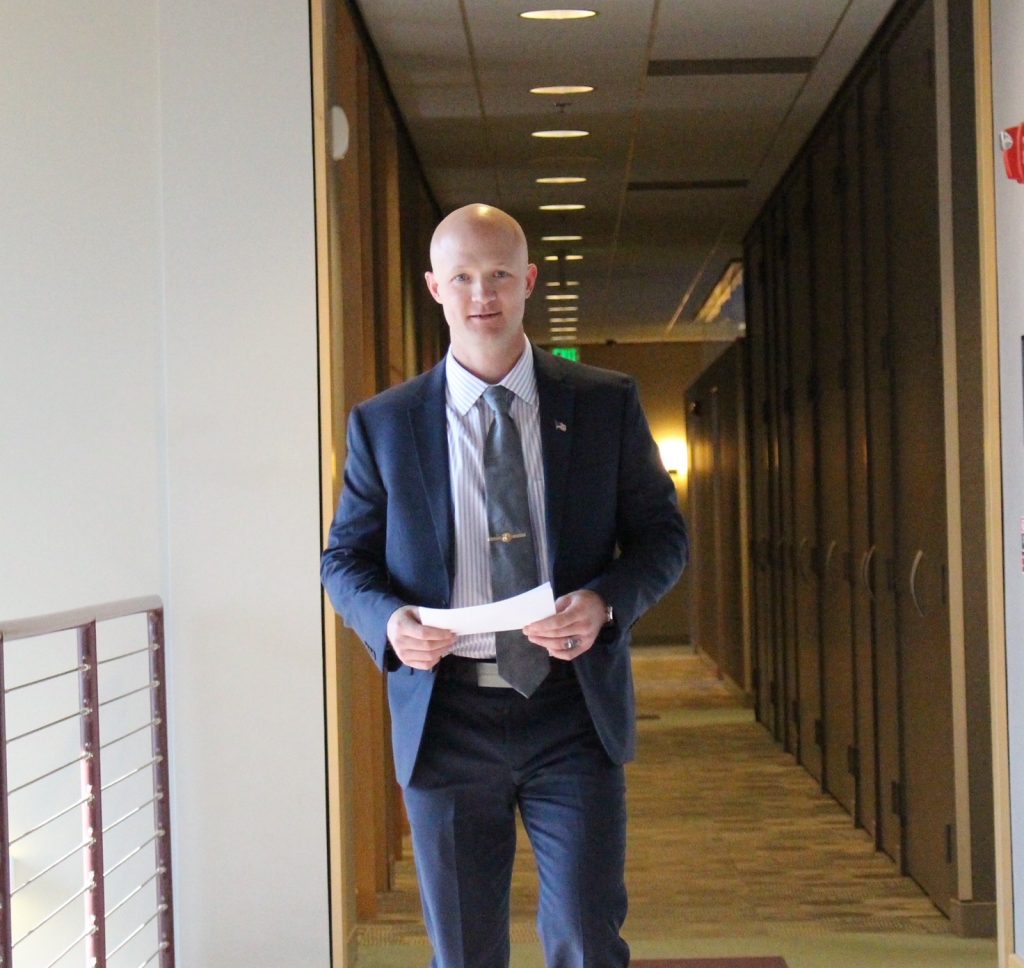 Have a good understanding of your equipment and the job. Know how your equipment works, its capabilities, and how to build.
For example, if you have an understanding of how to build a box culvert, you are more valuable to your field employees with helping them select the correct piece for the job. Be active in the bid process.
What current and emerging technologies offer the biggest opportunities to transform the future of fleet management?
My opinion on technology is to get a relationship with a software company that is willing to build a platform that fits your needs and is able to change the platform whenever your needs change. There are a lot of platforms out that have useless information that you may never use. Developing software to your specific needs is worth it.
I would say that since technology is such a moving target, machine control technology is becoming a robust and valuable tool for us.
6. Insert your expertise into your company's strategic plans
Adam Williams, CEM, executive vice president of asset management for MCG Civil
MCG Civil is a heavy civil construction company that is headquartered in Castle Rock, Colorado.
What is your most valuable advice for effectively managing fleet operations?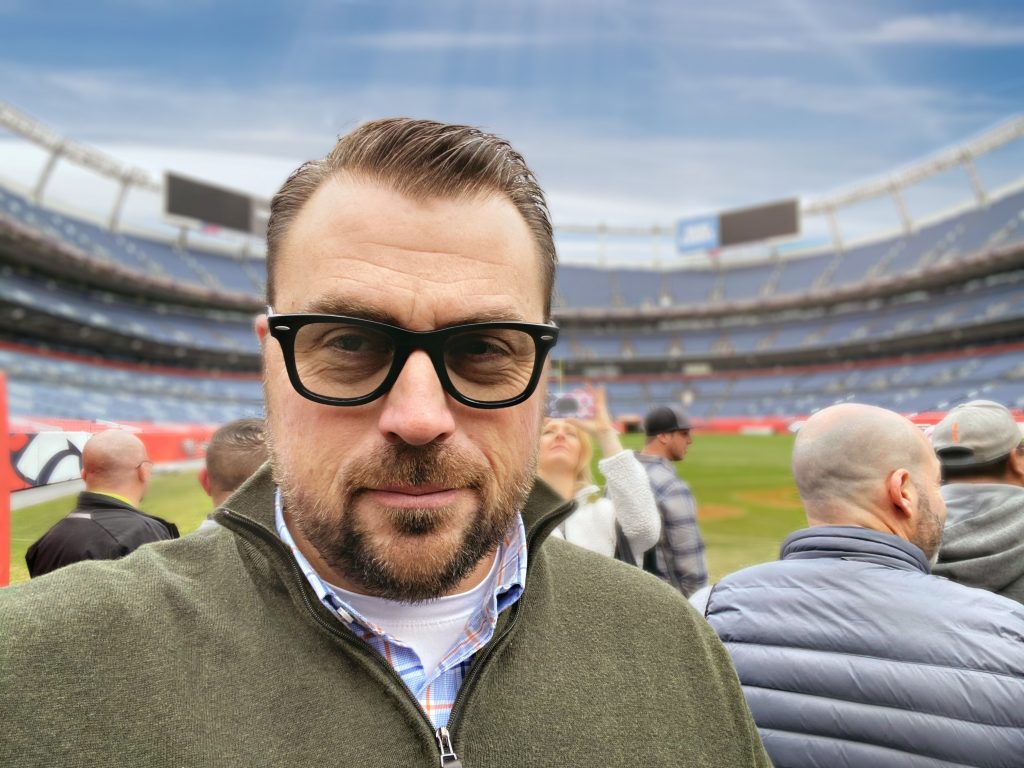 I think the most important thing we can do as equipment managers is to be actively involved in working "on" the business, not just working "in" the business. Every company has a mission, vision, and/or a strategic plan. Being actively involved in that creative process helps you to tailor the fleet to meet the mission/vision of the company, whether that is moving into vertical construction, mining/aggregate, civil, or municipal work.
Being an active participant and moving the company towards achieving its overall goal greatly increases your ability to manage the fleet, while being consistent with company goals and vision. This allows you to garner support and buy-in of key partners within the organization.
What current and emerging technologies offer the biggest opportunities to transform the future of fleet management?
In a world filled with information, data streams, emailed reports, and copious amounts of KPIs, being able to make all that information usable is key. Aggregating this information and blending the nuances of the art and science of equipment management will be the next step in efficient equipment management.
Many companies are pivoting to reporting solutions that sit on top of multiple stand-alone data sources. While your telematics data may have valuable run/idle time information, does it correlate it to the cost or revenue per hour of a given asset? Are you able to layer information from depreciation schedules against whether an asset is in its first, second, or third service life?
7. Fleet management starts with team management
Craig Worrell, CEM, director of fleet operations for Davis Constructors & Engineers/Mass Excavation
Davis Constructors & Engineers is a general contractor and parent company of civil firm Mass Excavation. Both are based in Anchorage, Alaska.
What is your most valuable advice for effectively managing fleet operations?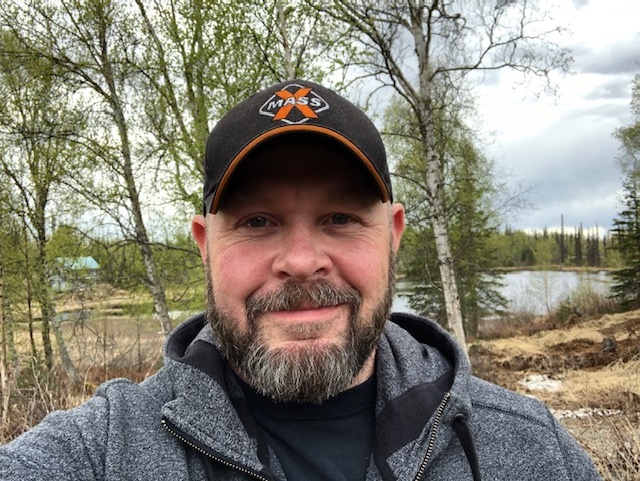 Understand and lead your people with intention. If you put your people first and make sure they have what they need to be successful, in turn you and the company will be successful.
Managing your team is the foundation that the rest of your fleet will operate from. You can have a world-class PM program and top-of-the-line, newest equipment and technology, but without happy, eager, self-motivated individuals in the driver's seat, you will never reach the efficiency level you could be capable of.
What current and emerging technologies offer the biggest opportunities to transform the future of fleet management?
Aside from the newer technology in GPS and what the OEMs are installing on the newest machines, we are not using any other apps or software to speak of. I do think that telematics and smartphone app-driven technology will have the greatest impact because it provides baseline core information that streamlines PMs, work orders, purchasing orders, etc.
It also will allow us to have the information immediately and accurately, removing the possible errors during data entry or transposing of numbers while not tying up human hours tracking it all down. Ultimately it allows us to make decisions faster and that speed is often the deciding factor for machine purchase, disposal, and other strategic operations within the fleet operations.
8. Boost the power of your fleet data through aggregation
Kirby Yakemchuk, CEM, director of fleet services for Forbes Bros.
Forbes Bros. is a utility contractor based in Edmonton, Alberta.
What is your most valuable advice for effectively managing fleet operations?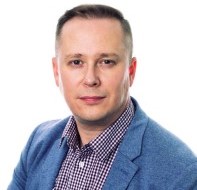 You are only as strong as the team around you. These are the folks that have to execute the strategy and will be your eyes and ears. The best plan in the world will fail if you don't have the right people.
What current and emerging technologies offer the biggest opportunities to transform the future of fleet management?
The industry is moving past data into information. AI and Big Data have huge potential to change how fleets are managed. Bringing all the data together to produce relevant information and decisions is what will separate world-class fleets from the rest of the field.
Autonomy is a close second, removing variability in operation and reducing damage to result in decreased costs. The hurdles are large, but the potential efficiency gains can help differentiate your organization from your competitors.
Looking for more content designed to provide additional insights for construction equipment fleet management? Make sure to sign up for the Gearflow newsletter here.