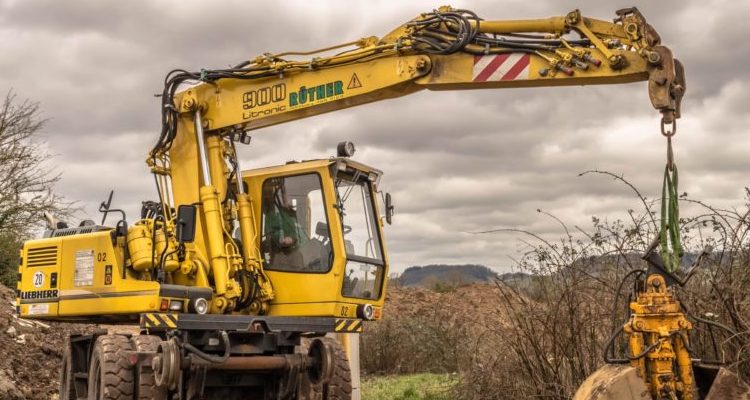 I sat with Sarah Wilcox, VP of Business Development at Chet's Rent-All, to understand what makes Chet's Rent-All successful. The three factors that came out of our interview are great pieces of guidance to improve and grow business for anyone currently running or looking to start a construction equipment rental business.
First, a bit about Chet's Rent-All
Chet's Rent-All is a family owned equipment rental company that has a legacy of over 73 Years in Michigan. Chet's Rent-All has 8 locations in the Detroit metro area and they continue to grow the Chet's Rent-All name in the Michigan area and beyond.
As Sarah puts it, "We are humbly confident that we are the number one compact equipment rental specialists determined to provide an excellent rental experience."
I asked Sarah what her keys to growth have been since she started her role as VP of Business Development. Although her key factors may not be surprising, the diligence, focus, and implementation of them is overlooked by many.
1. Know Your Target Market
Sarah describes Chet's customers as "small to mid-size general contractors who value renting as a strategic advantage." Sarah and the Chet's team stay focused on serving those who rent long term.
"We target long term renters with an ongoing portfolio so we can build a strong and mutually beneficial relationship. We want customers to know we are here to invest in their business and participate in their growth."
Having a clear understanding of the type of target market Chet's is catering to has allowed Sarah to know what inventory her customers need and just as importantly, what they don't need.
Chet's recently made the decision to move away from general tool, a business they had previously been operating in for 70 years. Sarah quickly realized that this was not their target market and did not fit their company vision for the future.
I asked what challenges she had with the move away from general tool:
"None. It was one of the best things we've done!"
2. Customer Service Is King
In order for a regional business to compete and thrive in the highly competitive equipment rental industry, they must build a reputation and brand around customer service. Ultimately, price takes a back seat to service.
I recently had a discussion with Mike Shydlowski, a Senior Project Manager at W.B. Olson, Inc, a General Contractor in the Chicago area, about this topic.
"The price of equipment is nothing compared to the cost of labor, time, and service. I'm willing to pay a premium on equipment for the assurance there will be no lost time due to equipment downtime or poor service."
Sarah and the Chet's Rent-All team have built a brand synonymous with great customer service.
"As the number one compact equipment solution provider in Southeast Michigan it is our main goal to identify the proper piece of equipment for our customers projects. We want to be their toolbox throughout the entire process. The experience and talent we have on staff is the reason we are able to efficiently service our customers rental needs".
Knowing long term relationships and customer service is the core of Chet's business, I asked Sarah what role technology serves in her business which brings us to the third key factor.
3. Find Partners That Gain Exposure For Your Brand, Not Just Your Equipment
There are plenty of ways to promote your products, whether those are listing sites, advertising agencies, online rental platforms, trade shows, publishers, or others.
Choosing partners that are actively involved in the long-term success of your brand as opposed to simply making your equipment more accessible is critical. It is easy for your brand to get lost in the shuffle, especially online.
If the key to grow and build a successful equipment rental business relies so heavily on building a brand synonymous with customer service and great client relationships, wouldn't you want your brand at the forefront of your marketing?
"Find a company that will scale with your growth and be actively involved in your successes. Interview them, challenge them and look for successful past performance."
Sarah points out a few partners that have helped increase exposure and brand recognition online for Chet's Rent-All.
1. Online Marketplace: Gearflow.com
"One of them is a storefront on Gearflow. We have received a ton of feedback and ongoing online sales through Gearflow. It has enabled us to liquidate stale inventories and promote new and used equipment sales."
2. Digital Advertising Agency: determined
"We also partnered with determined who developed multiple digital marketing strategies and campaigns resulting in a high volume of conversions. Google AdWords, Search Retargeting, Geo-fencing, Social media, Web forms, Sponsored ads are just some of what's in their toolbox. Never before have we spent in advertising and been able to see tangible measured success of that investment."
3. Vendor: Ditch Witch
"Recently Chet's Rent-All was also selected to participate in the "We're In This Together" campaign with Ditch Witch (as seen here). The social media activity from this was amazing."
"Partnering with vendors that take advertising seriously has amplified our online presence and allowed us to enter markets and grow our [ equipment rental ] business in a way we never thought possible."