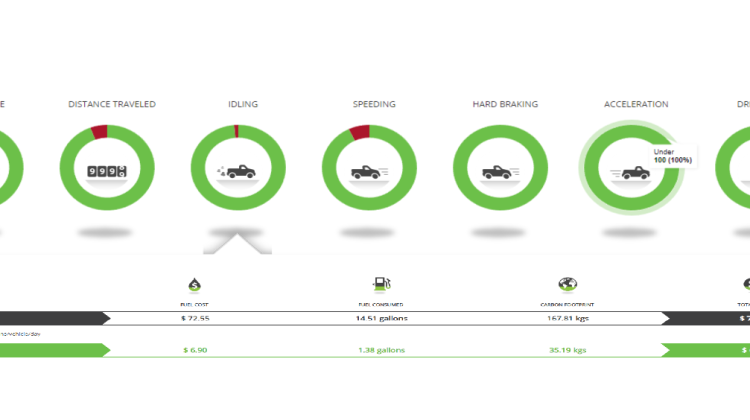 By Karen Scally
Idling: It's one of the most adversarial opponents standing in the way of reducing your fleet's fuel usage and reaching your organization's sustainability goals.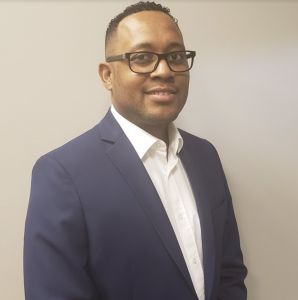 However, you are basically defenseless to control it — until you track it with comprehensive fuel consumption monitoring.
And that all starts with data, says Jarod Lashley, CEM, CSSBB, business unit manager of the Construction Equipment Division for San Antonio-based CCC Group.
"I'm a data-driven guy," Lashley says. "If you have data, you can make a standpoint."
Lashley says an effective fuel consumption monitoring program should not only be comprehensive, but also competitive, in order to see the most progress.
Over the past two years, he's formulated a game plan to battle against the industrial contractor's idle time and other pain points to come out on top as a more efficient, environmentally friendly fleet.
Here's how CCC Group is getting their results — and how your fleet can too.
1. Establish a Real-Time Baseline with Technology
Previously, CCC Group collected data through manual methods, relying on their operators and drivers to manually record daily inspections, hours, and mileage, while the fleet department monitored fuel card usage. But this introduced several problems, including:
Delays in receiving the information
Potential for human error
Time and resources wasted
Lashley, the self-professed data-driven guy, knew they needed technology to help them track those data points and others in real time — which meant implementing telematics.
"If you're running a fleet, you need real-time data in order to make decisions faster," Lashley says. "Not in a week's time or two weeks' time or at the end of the month, because then it's already too late."
Ready to work smarter?
Find out how the Gearflow Parts Hub can improve your uptime, eliminate sourcing costs, and centralize all your parts activity and reporting in one place.
So he went to ConExpo-Con/Agg in Las Vegas in 2020 on a mission to find a telematics solution that worked for them. 
After landing on one, CCC Group began by rolling it out to their on-highway vehicles and Category 1 heavy equipment initially, but they had to pull back after team members voiced some concerns.
They worked through the issues, which included education about how and when the data would be used, and relaunched their implementation in August 2021.
A month later, CCC Group had their first snapshot of fleet data and then could establish efficiency objectives to reduce costs and reach sustainability goals.
2. Designate a Role to Oversee Data
With all this real-time data pouring in, Lashley realized the fleet department needed someone taking ownership of it, so he created a maintenance planner role.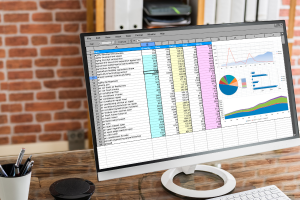 "That person is dedicated to looking at the data and analyzing it and reporting to management on how we're going to actually tackle it, and what is planned for the next week," he says.
The maintenance planner's oversight helps CCC Group track their operator and driver performance. Reports are shared internally at their weekly and quarterly operations meetings.
Lashley recommends that fleet departments use data as the foundation for all decision-making.
"Build your presentations to upper management around data," Lashley says. "Show them where you're at and show them where you want to be."
Then share timelines and set realistic expectations with management. Continually update them on your progress.
"I think that is very important to keep them engaged and to know what you're doing," he says. "Also, they're going to see the end results."
3. Turn Fuel Consumption Monitoring Into a Game
During the initial attempt to roll out telematics, Lashley says some of the pushback from employees focused on concerns about why they were being monitored.
"When we showed the employees our focus was not on their location or writing reprimands, but always on self correcting their driving behavior, then they became more amenable," he says. "Knowledge is key — you can't change what you don't know."
So he decided to make it fun.
"The way we got people engaged is that everybody receives a score, and now people are competing against each other," Lashley says.
Individual scores are divided into three categories:
Green = Low risk
Yellow = Watch/Monitor
Red = Needs coaching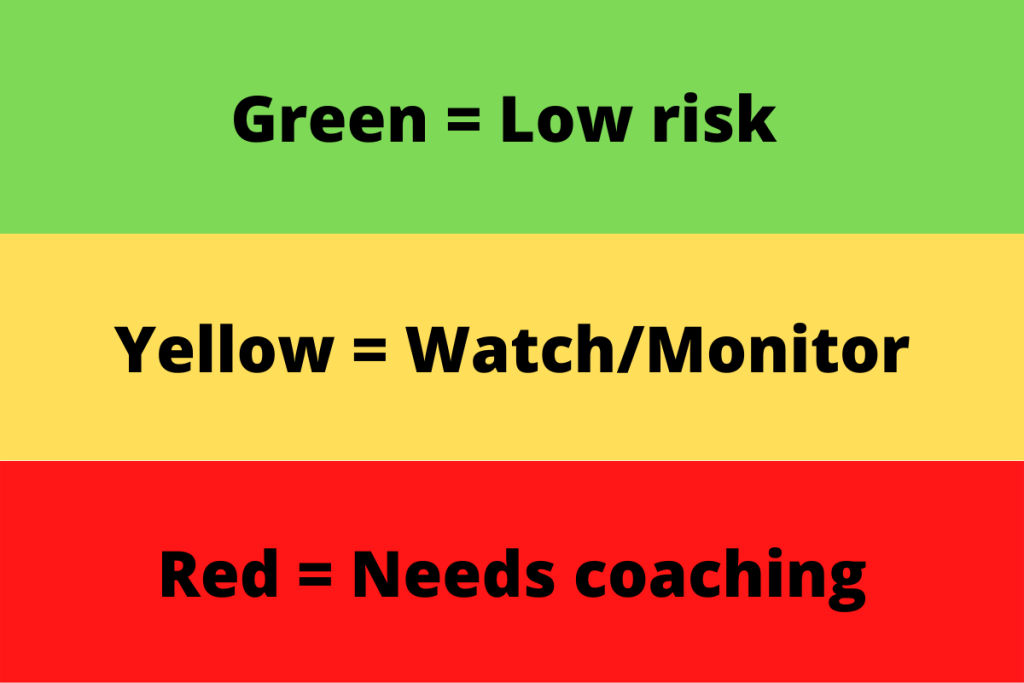 Every month, seven employees receive rewards in these categories — top scorer, most improved, and zero events. Anyone in the yellow and red categories are selected for further training. Each employee sees their own score compared with others in their group, so it's a surprise at the end of the month when the winners are announced.
Idle time is one of the metrics that CCC Group tracks and reports to the business units. In order to reduce fuel consumption and carbon emissions, the fleet department set up idle parameters of five to 10 minutes, based on the situation.
When the idle limit is exceeded, an audible alarm starts beeping in the cab. The system also triggers emails to the driver and the maintenance planner.
"If you're idling less, the carbon footprint that you're sending out is significantly less," Lashley says. "With this system that we have, we're actually also calculating our carbon footprint."
This is something potential clients have begun to ask as early as the prequalification stage as a factor of evaluation even before CCC Group gets an opportunity to bid work. Other clients request copies of the processes in place when the company gets to the pre-bid or job-planning phase.
"They want to know how you're actively managing your fleet," he says.
Once the carbon footprint is determined, the software gives recommendations, such as what kind of results they would see by reducing idle time by just one minute. They've also learned what circumstances require adjustments to allow for more idle time, for instance, drivers that need to use their vehicles as their offices in remote locations.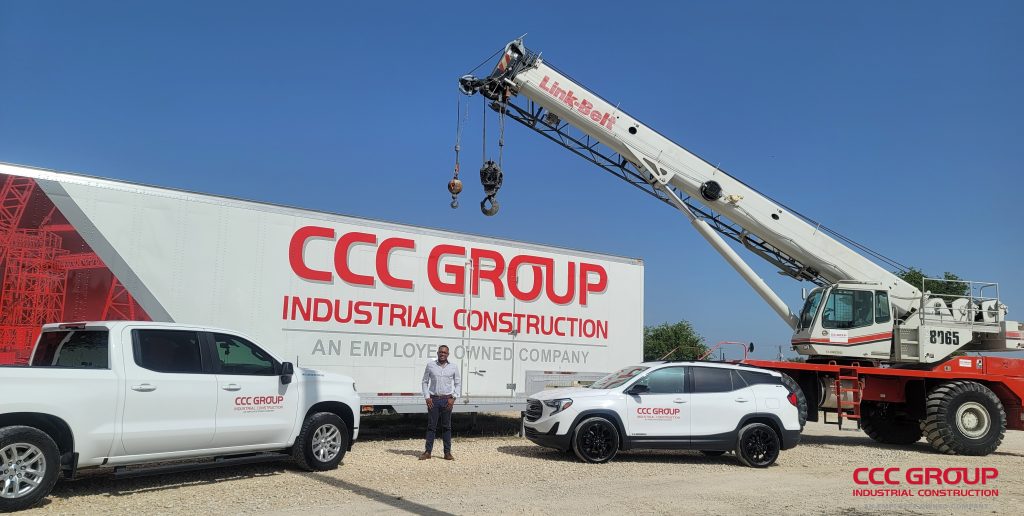 Since they've started to track it, Lashley says their idle time has gone down 20%.
Plus, their drivers are taking the competition very seriously. Because they are assigned vehicles at CCC Group, Lashley says drivers hesitate to loan out their vehicles, concerned that it could impact their scores.
They are not only driven by the monthly competition, but also by profit potential, since CCC Group is an employee-owned company.
"Your actions can have a great impact on all of our shares," Lashley says.
Employees who are flagged for coaching must complete online video courses and participate in continuous monitoring. If a driver remains in the red for consecutive months, then that driver's privileges are rescinded while additional coaching and a probationary period is completed.
Lashley says when they started the program, many employees were in the red zone. However, they've found the competition extremely motivating.
"In three months' time, we had 75% of our drivers in the green," he says. "We actually exceeded what we were targeting. And now everybody's applauding this system."
As a bonus, not only is CCC Group reducing idle time and other negative behaviors, but maintenance costs per vehicle are also decreasing. This makes sense, Lashley says, because achieving these targets extends the life of their assets.
"The more wear and tear you put on a piece of equipment, the more maintenance there is going to be, and the more you're going to burn up your equipment," he says. "So we have managed to control that, and it has made a tremendous change within our maintenance."
Looking for more content designed to provide additional insights for heavy equipment management? Make sure to sign up for the Gearflow newsletter here.