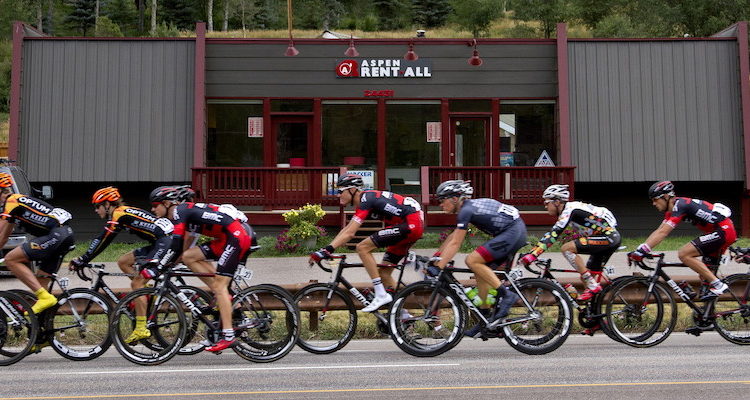 What is the key to success? According to Author and Stanford University researcher Carol Dweck, author of the best-selling book Mindset, there are two types of mindsets.

Fixed mindsets:
People with a fixed mindset avoid challenges, because it makes them feel like they're not talented or smart. They lose interest when the work gets hard, and they give up easily.
Growth mindsets:
Those with growth mindset seek and thrive on challenge. They want to stretch themselves, because they know that they will grow and learn. "This is hard. This is fun."
Beth Hoff Blackmer, Owner of Aspen Rent-All and President Elect of the American Rental Association, attributes her success in her 20 year and counting career in construction equipment rental to her diligence to the growth mindset.
"The biggest key to my success has been learning from my peers, hands down" says Hoff Blackmer
When describing the Growth Mindset, Dweck writes "They're not constantly trying to prove they're better than others…instead, they are constantly trying to improve. They surround themselves with the most able people they can find, they look squarely at their own mistakes and deficiencies, and they ask frankly what skills they and the company will need in the future."
Sound familiar?
Gearflow sat with Hoff Blackmer to learn her keys to success running an independent construction equipment rental business as well as what success will look like in the future of equipment rental.
A Brief History
Aspen Rent-All was started in 1967 by Dave Hoff, Beth's father, in Aspen Colorado.
"He did everything. Tool, party, medical, you name it. As they grew, he found that there was a lot of competition in party so focused solely on tool. When the manager of 22 years had to move out of Colorado, I found myself coming in having no knowledge of the construction industry" recalls Hoff Blackmer.
Aspen Rent-All moved to a bigger location in 2014 after 40 plus years in the same location and is a staple for contractors and DIYers in the Western Colorado region.
Hoff Blackmer was elected President of the American Rental Association in January 2019 and is renowned as a rental industry supporter and thought leader.
Her insight very closely followed three descriptors of Carol Dweck's growth mindset.
1. Embrace Challenges
The digital economy took hold in the 90's and the sharing economy followed closed behind. The sharing economy, in Hoff Blackmer's mind, has had a positive ripple effect in construction equipment rental. The economic benefits are obvious. If you don't need a car regularly, why own one when there is Uber. Services like Divvy exist because why own a bike when you don't ride a bike often. And of course, if you don't utilize a boom lift on every job, why own one?
The positive effects that come with the sharing economy brings an expectation and soon a demand for 100% digital ordering and instant gratification from the new era consumer.
The change in expectation requires change in operations. Equipment rental companies must embrace the change and the challenge that comes with learning what technology helps meet the new era of consumer's expectations.
However, many equipment rental companies don't. 
"Sadly, it's still a huge problem. Very few people are using rental software never mind any kind of e-commerce. 
For many, tech is just too freaky. 
Many times, technology is seen as too costly or even as a threat to replace the human element of the business. However, if you embrace the challenge of learning something new like technology in equipment rental, you will quickly see technology as an enablement tool. The benefits far outweigh the cost" said Hoff Blackmer.
An aptitude for technology can be developed regardless of age or experience.
"Ten years ago, I was just doing yellow page ads. Now SEO is our lifeline. We get 40-60 calls a week from people finding our website. Just 3 years ago 99% of our leads came in through the phone books, now it is all online.
It's imperative that people stay moving forward with technology, whether it is their website, marketing, or SEO. People must trust that there are people that can do that for you or teach you how. You have to adapt to the young professional's preferences. If you're not seen online, you're not going to compete. In order to compete, you have to put in the effort to learn and continue to grow" said Hoff Blackmer.
However, those with a fixed mindset view challenges like integrating technology as unnecessary effort. They view themselves as not having the skills to overcome the challenges of learning something that feels so foreign so why put in any effort? 
Individuals with a growth mindset like Hoff Blackmer see these challenges as an opportunity. Business owners who embrace an endless pursuit of learning turns challenges into opportunity which sets their businesses apart.  
2. Persist in the Face of Setbacks
Dweck writes "even in the growth mindset, failure can be a painful experience. But it doesn't define you. It's a problem to be faced, dealt with, and learned from."
For any business owner in 2008, you have likely faced your share of setbacks. Hoff Blackmer certainly is one of those business owners. However, it's how she persisted that sets her apart.
Hoff Blackmer bought Aspen Rent-All from her father in 1999. She came across a statistic that set her on a path of continuous learning and was determined to not fall victim to it.
"I heard that 70% of second-generation business owners run their family business out of business. This freaked me out. When I took over, I focused on listening and learning. Without the knowledge and relationships I gained from others in the industry, I am not sure we would have survived" said Hoff Blackmer.
What she is referring to, of course, is the recession.
"We lost 65% of our business. It was a really painful fall but it made me pay close attention to our cash on hand, our bottom line, and our productivity" said Hoff Blackmer.
Dweck writes "In one world, failure is about having a setback. Getting a bad grade. Losing a tournament. Getting fired. Getting rejected. It means you're not smart or talented. In the other world, failure is about not growing. Not reaching for the things you value. It means you're not fulfilling your potential."
3. See Effort as the Path to Mastery
Effort comes in many forms. For Hoff Blackmer, effort is a constant pursuit of learning from her peers which requires active involvement.
"My first involvement was with the ARA regional show right when I bought the business in 1999. I met other businesses in Colorado, listened, and learned. A month later I went to a software user group, not knowing a soul, which proved to be unbelievable for my business.
I became very active with the industry associations. In 2010, I made the defunct Colorado ARA chapter active again and eventually moved onto the ARA national board.
Since then, I took on the President role at ARA and am heavily involved with the Women in Rental group. All of my success has been due to the relationships I have gained, the learning from these relationships, and giving back" said Hoff Blackmer.
Dweck writes that "from the point of view of the fixed mindset, effort is only for people with deficiencies… in the growth mindset, it's almost inconceivable to want something badly, to think you have a chance to achieve it, and then do nothing about it. A growth mindset is about believing people can develop their abilities. It's that simple."
Recap
Beth Hoff Blackmer is a perfect example of the kind of growth mindset required to survive and succeed in the changing world of construction equipment rental. The key to her success is a constant pursuit of learning. 
Learning from peers, from failures, and from criticism.
Learning requires effort which can be a challenge. Those with growth mindsets embrace the challenges. Those with fixed mindsets avoid them.
In construction equipment rental, we see it all the time: This is the way we have always done it so why change?
Carol Dweck notes the dichotomy in her research of children:
"We offered four-year-olds a choice: they could redo an easy jigsaw puzzle or they could try a harder one. Even at this tender age, children with the fixed mindset stuck with the safe one.
Children with the growth mindset – the ones who believed you could get smarter – thought it was a strange choice. Why are you asking me this, why would anyone want to keep doing the same puzzle over and over?"
Hoff Blackmer is celebrating her 20th anniversary in the equipment rental business, a landmark that not many can claim. How did she do it?
"When I took over, I listened and learned. The biggest part of my success is my involvement with my peers."
In order to change your mindset, focus on these five steps:
1. Embrace challenges
2. Persist in the face of setbacks
3. See effort as the path to mastery
4. Learn from criticism
5. Find lessons and inspiration from the success of others