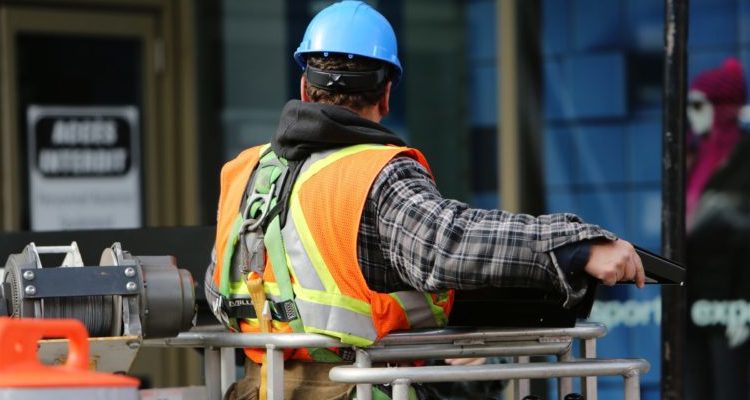 Just at the start of my son's junior year in high school, I tagged along with him to meet with his class counselor. After the initial hellos, the first question out of his mouth was, "So, what college are you thinking of?"

My son sat there with a stunned look on his face. He had heard this question before, not only from his parents, but every other adult in his life. My son Josh's answer was a merger, "I don't know yet."

That was two years ago. At the time, I remember being frustrated with Josh on his indecision. He has to go to college in order to get a good job. At least that was my mindset back then.

I have now come to realize that college is not for everyone. There are many vocational opportunities out there for young adults, however our schools and society do not seem to encourage this path. As this next generation of children begins to reach adulthood, the push to get a four year college degree is seen as the only solution to achieve career success. Any other direction is frowned upon.

As a result, with so much of our youth heading off to college, this has created a huge void in the skilled labor market. Careers in construction are in heavy demand and can provide a lucrative alternative to college.

The talent pool for skilled laborers is rapidly shrinking. According to the U.S. Bureau of Labor Statistics, there are currently about 600,000 vacancies in the construction industry. By 2026, It's expected to grow to 747,000 unfilled positions. Not only are young students not getting into the trades, the older generation of skilled workers are retiring or dying.

The demand for construction jobs is no longer just a guy swinging a hammer. Yes, we still need carpenters, plumbers, electricians and welders. However, with the rapid growth of integrated construction technologies, many more modern opportunities are opening up. This could be a chance for young adults to make a great living right out of high school, but again, schools are not encouraging this career path.

So, why is this? I believe that parents and teachers have placed a bad stigma on blue collar jobs. I have attended many a barbecue where the adults brag about their kids at Stanford or USC. It makes you feel like a failure as a parent when you talk about your son the welder.

The schools agree. Here in California, schools receive funds based on test scores. Not how well you can run a tig welder. Shop programs have become largely irrelevant. The school's priorities are firmly focused on college readiness and success at standardized tests. Vocational programs had taken a backseat.

I have 3 kids. My first two enjoyed high school, got good grades and decided to go to college. But that third kid, Josh, he hated school. It wasn't so much that he hated it, he was just bored in his general education classes and his grades suffered.

"Why do I need to learn how a plant cell works?" he asks me. Great question, only I couldn't answer it because I have no recollection from my school days.

He had a point. It dawned on me that there must be an alternative to higher learning. After that unsuccessful visit to the school counselor, Josh discovered metal shop. Instantly, he found his future. He loved the class and thrived. Now, because he now had a solid direction, his other grades improved.

His path to a great paying, satisfying job will not only be shorter, but virtually debt free. The cost of of four year degree (that is, if you finish in four) can run into the tens of thousands of dollars. If a student must borrow this funding, the debt will be a burden for years upon graduation.

My eldest child, Gabrielle wanted to become a nurse. Because the local junior colleges had a two year waiting list for nursing, she decided to attend Chico State, a university in California. We had saved some money up for college costs, but were slapped with some serious sticker shock her first year. For her freshman year of school, we ended up spending $24,000. This included tuition and dorm housing.

Unfortunately, this pretty much sucked up the college fund. As a family, we decided to not take out hefty loans and brought her back home.

Nationwide, the average cost of college is just over $10,000 per year for a public in-state university. An out of state public schools will cost approximately $22,000 a year. For a private university, expect to pay $36,800. And that's just the average. A year of tuition at Yale can set you back $54,000. Multiply these costs by 4 and suddenly, young graduates with no guarantee of a job are drowning in debt. Welcome to the real world.

In comparison, the cost of a trade school could only be a few thousand for the entire program. In the case of my son, his junior college has a program that pays for his first two years of tuition. He will achieve an associate degree in welding in just two years – debt free.

My son Josh was lucky. His high school was one of the few that offered any type of vocational classes. Through this training, Josh was able to not just learn welding, but CAD engineering, CNC machining and vehicle fabrication.

So how do we fill 600,000 jobs? I believe the attitude toward skilled labor is finally taking a turn. As the cost of college rises and the lack of quality white collar jobs diminish, many young people will begin to look into the trades.

Again, college is not for everyone. We have failed our high school graduates that have no desire to attend university. There is an alternative, but our education system is not encouraging it. Let's bring back shop class back to high school. We need more plumbers than liberal art graduates.
Learn today how to become a heavy equipment operator.
Written by Michael Zinniger for Gearflow.
Author's LinkedIn: https://www.linkedin.com/in/michael-zinniger-68451b4a/