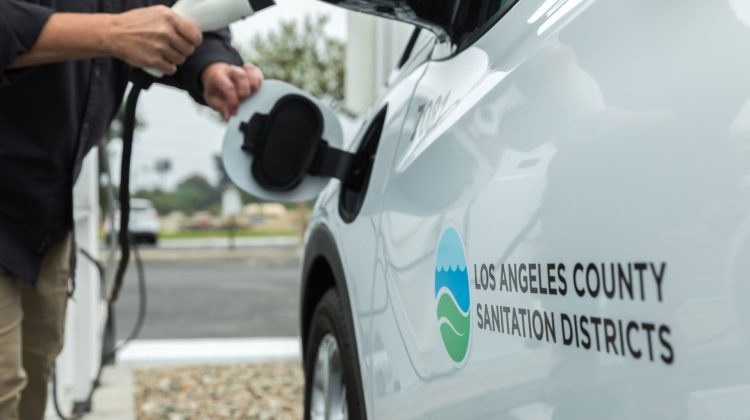 By Karen Scally
A future with electric construction equipment is coming, and Dave Bolderoff says fleet managers need to be taking steps now to make sure they're ready for it.
As the fleet manager for the Los Angeles County Sanitation District, Bolderoff has helped cut their reliance on fossil fuels by 42% over the past year with the use of renewable fuels and integration of about 50 light-duty electric vehicles. In 2021, the department is planning to pilot a handful of heavy-duty battery-powered trucks in various vocational applications.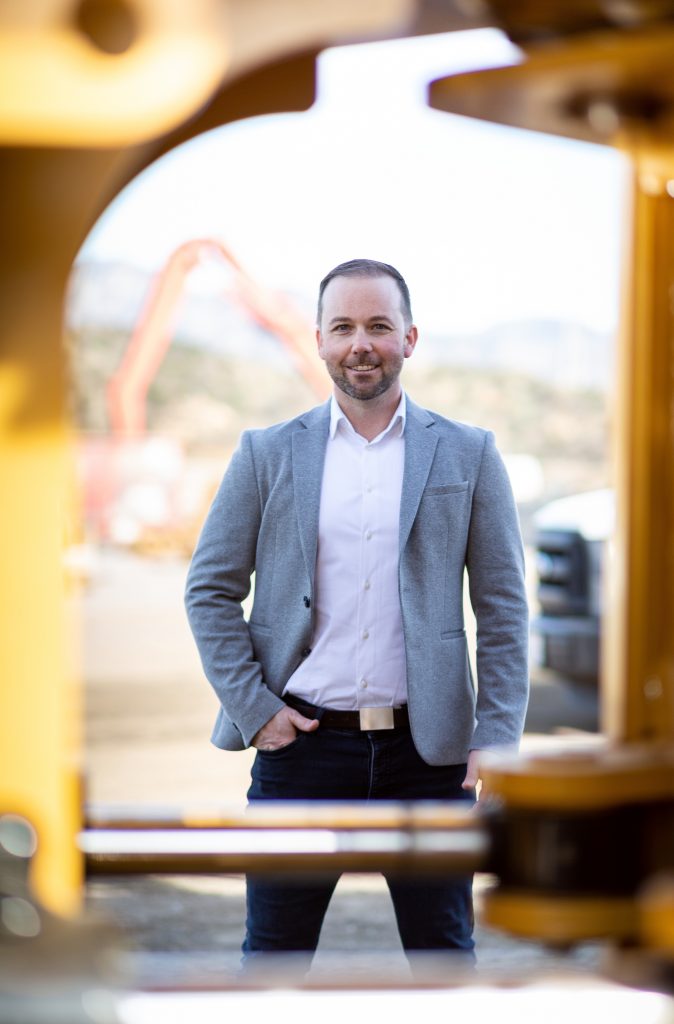 Granted, he is in California, where emissions regulations will push heavy equipment fleets to adopt machines that are powered by alternative fuels and batteries faster than some other regions of the country.
As a leader in this area, Bolderoff, who is a certified equipment manager (CEM) serving as the chairman of the Association of Equipment Management Professionals (AEMP), is planning to use his experience to help other fleet managers.
"I think it's a responsibility of myself and other equipment managers of large organizations out there to invest time and resources in these pilots to help out the medium and smaller-type companies out there, because we've got the bandwidth to take on one of these projects," he says.
At the L.A. County Sanitation District, Bolderoff not only manages the fleet, which has about 1,100 fleet assets with a replacement value of $105 million, but he also manages over-the-road transportation and oversees facility and equipment maintenance.
The agency has a diverse fleet that includes wheel loaders, dozers, motor scrapers, landfill compactors, motor graders, vocational trucks, heavy-duty trucks, and more. It performs most of its maintenance work in-house at its six service shops located throughout the county.
Here are four things Bolderoff says fleet managers should consider before going electric.
Take the Lead With Sustainability
Today's fleet manager is particularly positioned to lead the charge toward an electric future in heavy equipment. This is because the fleet management role has evolved so much in the 21st century.
"As equipment is becoming more technical and costly, the role is changing from a maintenance manager into more of an asset manager," Bolderoff says.
Bolderoff, who was named to Construction Equipment magazine's Under 40 in Construction Equipment Awards in 2015, personifies this next generation of equipment leaders that come from different backgrounds and have seen their responsibilities expand.
Case in point: When he joined the L.A. County Sanitation District as fleet manager over 12 years ago, it was more of an administrative position. Now, it has grown to interact and affect many facets of the organization.
"I think equipment management overall is one of those unique responsibilities where it interacts with and supports so many other departments within any organization," Bolderoff says. "You need to work with operations, you need to work with human resources, you need to work with accounting and finance, you need to work with estimating, you need to work with health and safety."
Because the fleet manager is increasingly acting as the interdepartmental glue across an organization, Bolderoff says it will be instrumental in implementing its sustainability initiatives.
"I think equipment management and sustainability correlate very well in regards to coming toward the desired goal of carbon neutrality within every organization," he says. "We've seen others that have taken on that role as well in large construction companies. So I definitely see that as a trend."
For example, in the construction industry, Skanska USA recently expanded the equipment management role to create the position of director of sustainability and equipment services. Increasingly, fleet managers should approach their decision-making with overarching sustainability goals in mind, Bolderoff says.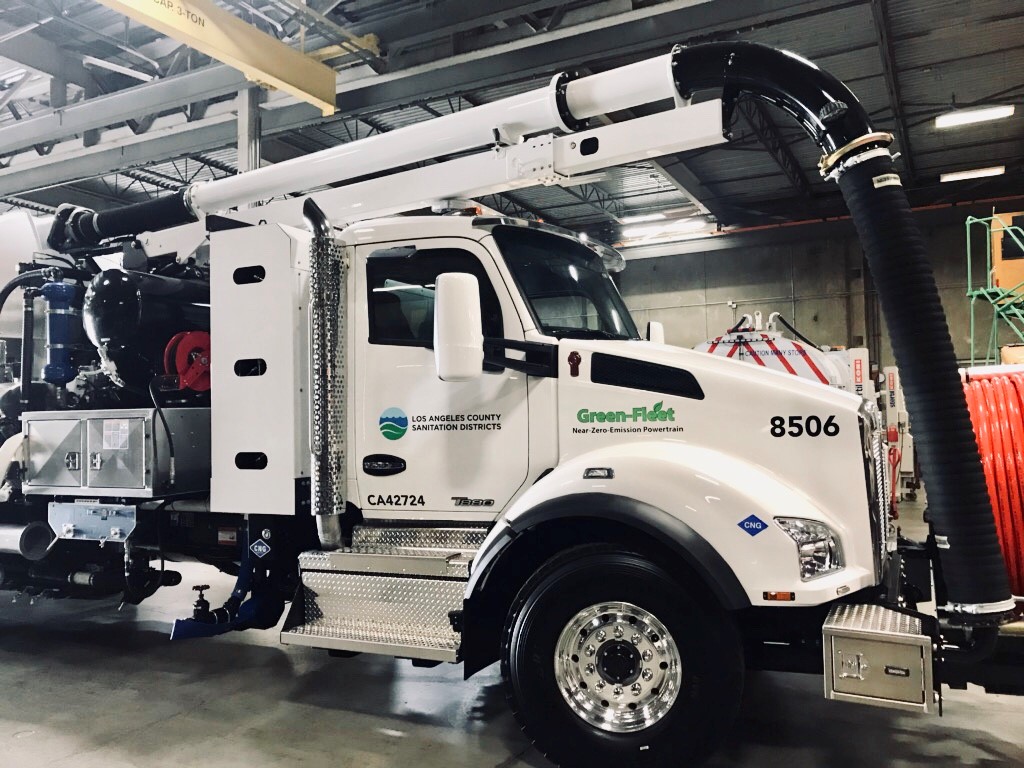 This goes far beyond adding equipment that reduces emissions and carbon impact.
"We're using fewer materials or recycled materials in the way we maintain our equipment and rebuilding machines rather than replacing them," Bolderoff says. "Being sustainable is also using each other's resources and learning from others' failures or successes to make it easier for the masses to implement going forward."
Bolderoff says it's wasteful to recreate the wheel, and more companies are recognizing that.
"Every time that someone else has figured it out, we should be looking at those people and copying their model," he says. "Then maybe adjusting a little based on the environment we operate in. Rather than starting from phase one, we could start at phase five or six."
What's encouraging, he says, is that there's been a noticeable shift in recent years with that willingness to share information and resources with peers in the industry. Social media has helped break down some of those barriers, as companies reveal more about how they operate.
"I think there was always a competitive advantage," he says. "If someone worked out a great solution, they were encouraged not to share that much, because that adds to their profitability. But I think transparency over the last couple years has really opened up."
Consider Long-term Goals When Building Infrastructure
Before an organization or contractor can start piloting electric construction equipment, Bolderoff says a lot of work needs to be done first, starting with the infrastructure that's required to charge the equipment.
Fleet managers need to evaluate what they believe their future needs will be and plan accordingly.
"The worst thing you could do is trench and size your underground utilities for just the pilot or phase one implementation," he says. "If you have to retrench again, you're talking hundreds of thousands of dollars that you've wasted by not doing a good job of planning for the next 10 or 20 years."
The L.A. County Sanitation District has spent the past couple years building out its charging infrastructure.
To date, the agency has 83 chargers in the ground, spread across seven different facilities, Bolderoff says. This includes some faster DC chargers that will be needed for heavy equipment specifically.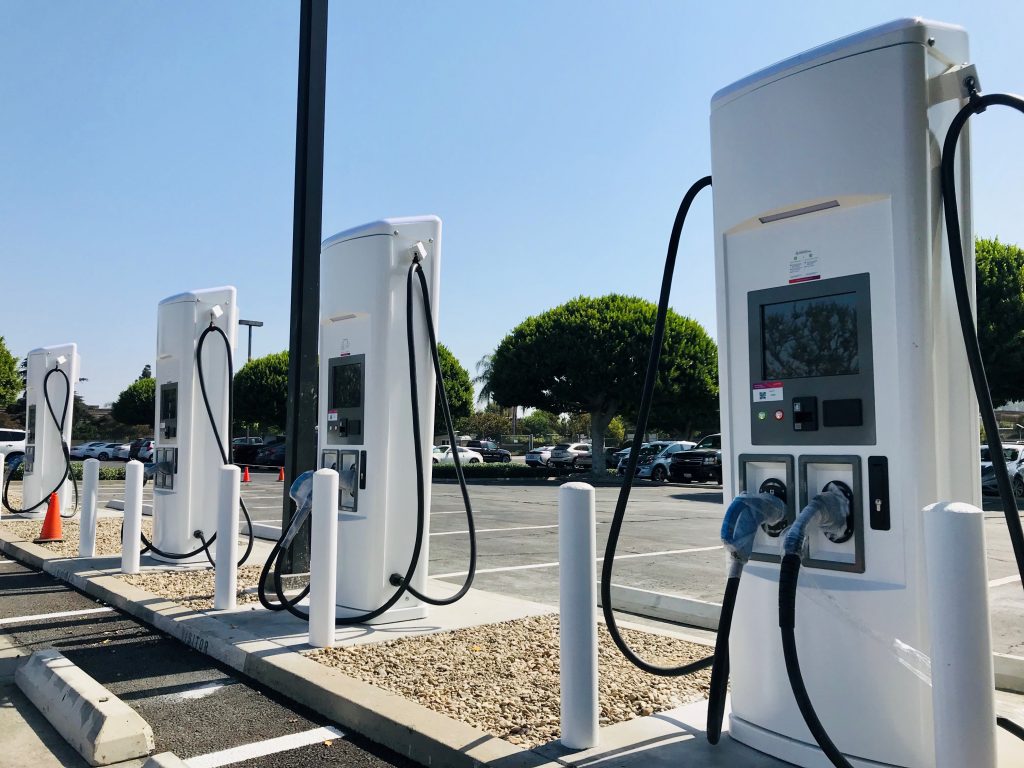 "It's been such a huge learning experience over the last two years putting in underground utility infrastructure, working with organizations to get grant funding, and really getting a good understanding of how much it will cost for full-scale deployment of the required electric charging infrastructure," he says.
In the sanitation district's case, they are also sharing their charging infrastructure with the community at large.
"We're not only charging our own fleet vehicles, but we're allowing the public and our employees to use these charging stations as well," Bolderoff says. "So we're providing a value to the local region, which is good."
Plan for Changes to Maintenance Operations
It's no question that electric construction equipment will fundamentally affect fleet maintenance, as lithium-ion batteries replace diesel engines. One of the biggest benefits is that electric machines contain far fewer parts to replace and repair.
"On a typical diesel-powered heavy-duty on-road truck, you'd have 30,000 individual parts," Bolderoff says. "With an electric truck, they're estimating that could be only 7,000. You're cutting that down by 75%. So when you have fewer parts, you've got less that can go wrong."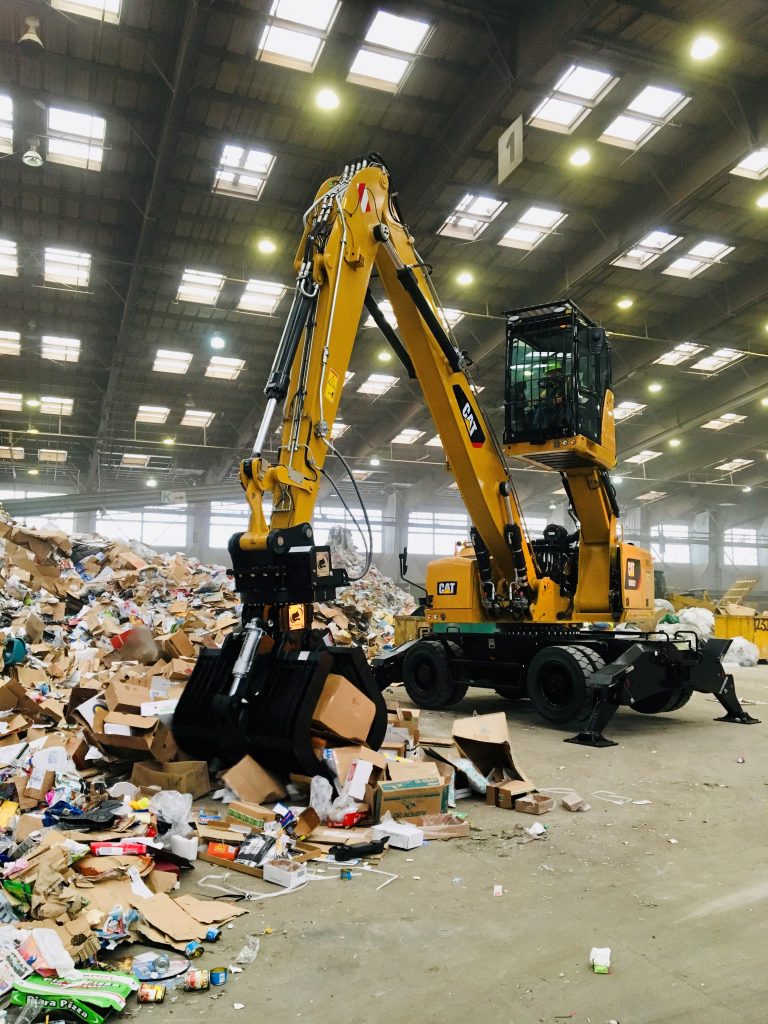 Not only will the number of components change, but also the types of components. Additional sensors and electronics will alter the skillset and function of service technicians in the years ahead.
Bolderoff says he has seen this with the increase of robotics and AI in the sanitation district's new material recovery facility.
"We're seeing the technicians that have to maintain this equipment now requiring additional skills," he says. "There's a lot of cool stuff going on in robotics and AI, which we can see coming into the heavy equipment space as well, going forward."
Of course, integrating electric construction equipment into fleets will create yet another source of data, which can present a fresh challenge.
"A pain point of a lot of equipment managers out there is data overload," Bolderoff says. "All of a sudden, we're getting this other batch of data that we've got to understand and manage."
This requires identifying what information you need and how to incorporate that data into workflows. The value of these data points can further help manage fleet costs.
The L.A. County Sanitation District is beginning to understand peak demand times and how that impacts the cost of energy with the light-duty vehicles that have been in its fleet for the past two years. The agency plans to learn more through the heavy-duty equipment pilot, which Bolderoff expects to kick off mid-year.
Bolderoff also believes that the model for maintenance with electric equipment will completely change, relying less on the capabilities of in-house mechanics. A concept by Nikola, which uses hydrogen fuel cells for electrification, will charge a fee per mile that includes maintaining the equipment.
"It's taking some of that risk off the end user, and the OEM or the dealer is taking on some of that responsibility," he says.
Keep Eyes on Bigger Autonomous Picture
The adoption of electric construction equipment continues to inch the industry closer to the future of autonomous job sites as well.
The on-highway market is pouring tons of investment into seeing this come to fruition with more than 50 companies approved to start testing autonomous vehicles on public streets in California alone, Bolderoff says.
Off-highway equipment is not that far behind, with construction sites, mining, and environmental services piloting a variety of autonomous projects, including Harsco Corporation testing Volvo CE's new autonomous battery-electric hauler. Caterpillar has autonomously hauled over 2.2 billion U.S. tons over the past six years and remote operation of a D8T dozer is now available.
Remote operation will provide heavy equipment operators a safer, more comfortable work environment, opening up the field to those who may have physical limitations or prefer working in an office environment.
"It's very physically demanding on some of these applications," Bolderoff says. "It doesn't matter how comfortable or expensive of the seat you put in there — it's very tough on the body."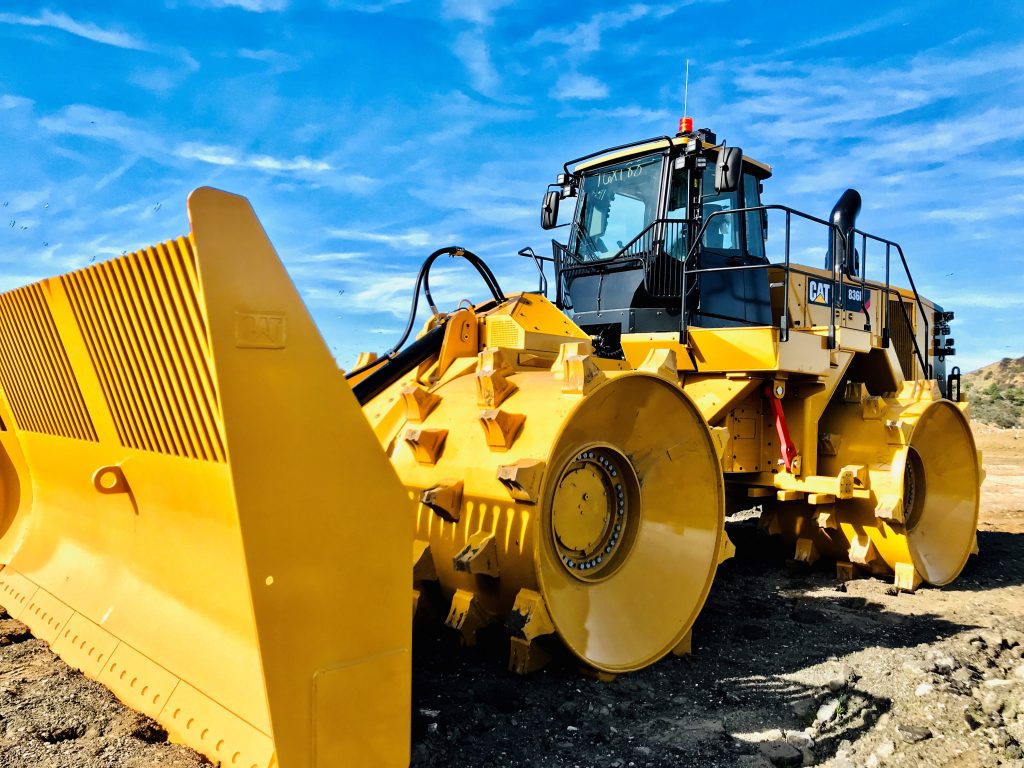 The fleet manager's voice will be instrumental in helping organizations understand how to structure both personnel and capital as they integrate these new types of equipment and the potential cost benefits they can bring.
"On the front end, these machines are going to be more expensive, but then on the back end, the cost to maintain per hour should go down significantly," he says.
Fleet managers should recognize that no longer are either electric or autonomous equipment a distant dream. The pandemic has greatly accelerated the necessity of advanced technology in today's market.
"You know, 2020 — we always joke — it's been a terrible year," Bolderoff says. "But I think if we can take one thing away from it, this has expedited some of this technology. We jumped ahead two or three years."
Bolderoff says the characteristics of flexibility and adaptability that fleet managers typically possess puts them in the perfect position to help this transition.
"I don't think people should be scared of electrification, by any means, or even transitioning to autonomous equipment operation," he says. "I think it's going to be the next big challenge, and they should embrace it."
Looking for more content designed to provide additional insights for heavy equipment management? Make sure to sign up for the Gearflow newsletter here.