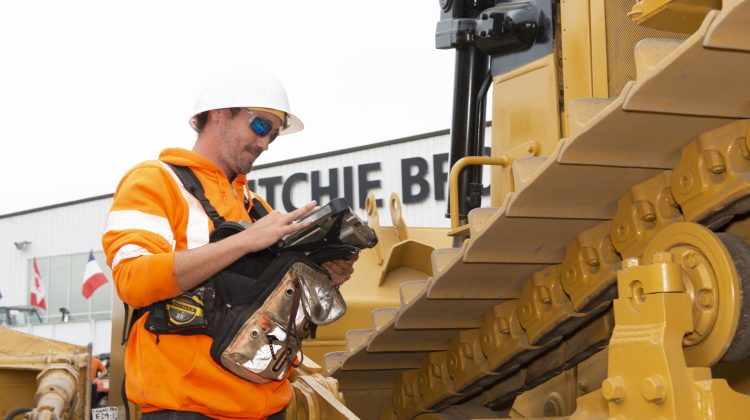 By Karen Scally
Before you can sell an asset in your fleet, it's important to get a construction equipment appraisal to establish its value.
This consists of an in-person inspection of the equipment by a qualified professional and an assessment of its condition against a variety of factors. 
According to Ritchie Bros., a global asset management and disposition company that provides end-to-end solutions for buying and selling used equipment, a thorough construction equipment appraisal evaluates:
Make
Type
Age
Condition
Activity
Location
Industry
Economic factors
Regional variations
Technological changes
Equipment owner's reputation
Even if you've had a heavy equipment appraisal in the past, what you may not know is that new technology and services are transforming equipment appraisal services to add transparency and consistency for both buyers and sellers.
Ritchie Bros. and Rouse Appraisals have performed construction equipment appraisals for more than 20 years. Here's what they say you need to know about the process today.
1. The Pandemic Has Streamlined Documentation
While the pandemic has brought many innovations to the ways business is conducted, it's also made apparent what services require in-person interaction.
"From an equipment appraisal perspective, it's interesting because in many respects, not a lot has changed," says Raffi Aharonian, managing director of Rouse Appraisals.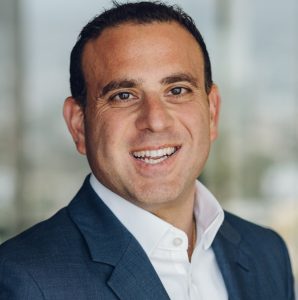 Heavy equipment appraisals need physical inspection of the assets, which have been able to continue relatively seamlessly throughout the pandemic, Aharonian says, since they are performed outdoors without person-to-person contact.
What has changed is the exchange of maintenance records and documentation review, he says.
"A lot of that has obviously shifted to more electronic transmission," Aharonian says.
The pandemic and its digital acceleration has pushed many previously paper processes online, says Logan Mellott, vice president of Ritchie Bros. Asset Solutions.
For example, after an inspection is completed in the field, the appraisal report can be reviewed within the inventory management system by the customer, Mellott says. This also helps keep all appraisal-related data centrally located and easily accessible.
"Then if a customer chooses to list on one of Ritchie's online marketplaces, you can use the same set of photos and description gathered during the appraisal, as long as it's done within the last 90 days," Mellott says.
Using a service, such as the IronClad Assurance inspection through IronPlanet, not only provides digitization of the construction equipment appraisal data, but it also enhances its quality, he says.
"It gives the buyer a very consistent and comprehensive inspection to make buying decisions from," Mellott says. "That way you're not dealing with an end user who took their own photos where the quality may or may not be very consistent from asset to asset."
Mellott says their inspection teams collect the same information, photos, and videos per asset type.
"We make it easily consumable for the customer that's making a buying decision," he says.
2. In the end, PMs Pay Off
Though construction equipment is a depreciating asset, there are steps that fleet owners and managers can take to ensure they get the most value possible when it comes time to sell.
Regular preventive maintenance throughout the asset's life cycle is key, Aharonian says.
"When you see that a piece of equipment has been maintained to the OEM specifications, that it's being done in the right intervals, that it's free of cosmetic defects, and it's also got the maintenance history that a buyer could look at, you're probably going to improve the odds of a sale and a good sale result at that," he says.
Construction equipment owners also should maintain a normal turnover cycle so your fleet age is on par with the market, he says.
Mellott adds a heavy equipment appraisal makes it pretty obvious if PMs have been overlooked.
"It really will affect the value, whether you're getting an appraisal or whether you're selling your equipment in one of our public marketplaces," he says.
Before the appraisal, extra care and attention to details can contribute to securing an optimal dollar amount for that asset.
"Making sure the equipment is clean and free of material defects as best you can helps to ultimately bring that equipment to the best light if it's going to have a value applied to it," Mellott says. "The condition is a big part of it."
3. Digital Tools Add Value
If you want to get an idea of what your construction equipment is worth prior to a formal appraisal, new digital tools are providing access to that information.
About a year ago, Ritchie Bros. introduced its Asset Valuator, which pulls from the company's data covering 1.2 million assets sold and $10 billion in transactions, adjusted to current market conditions. Customers can search and filter by make, model, year, and geographic regions, with the information updated daily.
"It's just putting the information in the fingertips of our customers," Mellott says.
In March 2020, the company also launched its Market Trends report, which provides monthly insights on global pricing information for used equipment.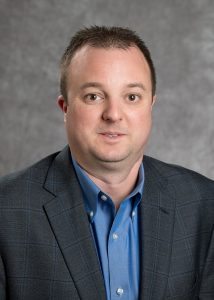 "It's a very comprehensive report, looking at a wide variety of asset categories," Mellott says. "It's really designed to get transparency out there so customers can see what's going on with the value of equipment."
Mellott says another benefit of these tools, both available to sign up for free of charge, is that they provide consistent data sets for buyers and sellers, enabling them to be better informed.
"There's not an inordinate amount any of us can do to affect the market's performance, but we can do a good job of articulating exactly what we're seeing across all different facets and sectors of the business with price performance as a whole," he says. "It took a lot of noise and misinformation out of the industry."
Once an equipment owner or fleet manager has a completed appraisal, the next step is to list the asset to sell, which can be done on a used equipment listing site or marketplace, an online auction, or an in-person auction. While Ritchie Bros. and its partners provide all these services, Mellott says Marketplace-E, which allows sellers to set their prices, continues to be their fastest growing channel for used equipment sales.
"It does give the seller that control — and the opportunity if they're willing to wait a little bit longer — to find the right buyer to achieve a bit of a premium on price performance versus auction," he says.
Looking for more content designed to provide additional insights for heavy equipment management? Make sure to sign up for the Gearflow newsletter here.