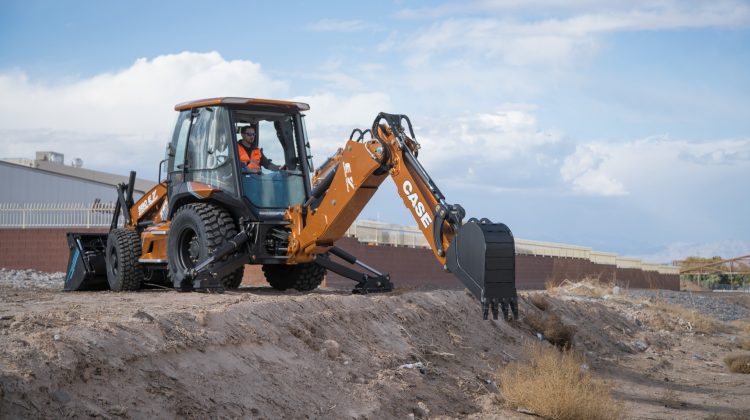 By Karen Scally
Knowing the current construction market conditions is essential for effective contractor planning.
An insightful, data-driven construction forecast can help a contractor understand job opportunities, equipment acquisition strategies, and staffing needs — as well as better prepare for potential challenges.
For example, as an equipment fleet owner, does the outlook indicate you'll need to add machines … or will you need to maintain your existing assets a little longer?
At the beginning of 2021, a lot of uncertainty around the economy and construction market remained, due to the ongoing pandemic, the distribution of vaccines, and the incoming administration in the U.S.
Much has changed in six months. So as we head into the second half of the year, what does the future of the construction industry look like?
We've rounded up the top 8 construction forecasts — varying in focus, data evaluated, and sources — that you need to consider to help your business thrive in the months ahead.
For more than 125 years, Dodge Data & Analytics has provided information that helps the construction industry build better, and contractors have grown to depend on the Dodge Construction Outlook for forecasting and planning.
The 2021 report predicts that construction starts in the U.S. will regain 4% of the estimated 14% loss that occurred in 2020, according to Richard Branch, chief economist for Dodge Data & Analytics.
New construction of electric utilities and gas plants will grow 35% in 2021, and warehouse and data center construction starts are pegged for some of the biggest growth potential in the commercial building segment, due to the accelerated adoption of ecommerce.
Forecast advantage: Detailed reports, broken down by project type and region, can be purchased, and commercial construction executives can get a first look at the annual report at the Dodge Construction Outlook conference.
Founded in 1953, FMI is one of the leading management consulting and investment banking firms for the construction industry in North America. Its Engineering and Construction Outlook is updated by quarter, with an annual industry overview released at the beginning of the year.
FMI's Q2 report for the U.S. finds that investments will decrease in private nonresidential building segments, while the water supply segment is expected to be the only growth opportunity.
Optimism in Q2 significantly increased over the previous quarter, according to the Nonresidential Construction Index.
Forecast advantage: FMI also produces special reports, including its quarterly Heavy Civil Construction Index and the Construction Industry Round Table Sentiment Index.
The Value of Construction Put in Place (VIP) Survey, published by the U.S. Census Bureau and conducted since 1964, estimates the total value of construction performed in the U.S. each month.
The report includes the cost of labor and materials; architectural and engineering services; overhead; interest and taxes paid during construction; and profits.
According to the report, April 2021 spending increased slightly from March and is up 9.8% from the previous year. Four months into 2021, construction spending was 5.8% higher than the same period in 2020.
Forecast advantage: This data is used to produce GDP statistics, and other government agencies and construction businesses depend on it for forecasting, research, and decision-making.
The Associated General Contractors of America partners with Sage Construction and Real Estate to survey more than 1,300 firms on hiring, workforce, business, and IT plans for its Construction Hiring and Business Outlook.
The 2021 report found that contractors are pessimistic about retail, lodging, and private office construction and only 35% anticipate adding staff this year.
Delays in material deliveries and supply chain disruptions are also making it difficult for contractors to keep employees, says Ken Simonson, chief economist for the AGC. The association notes that the recovery could be much stronger if it were not for these factors.
Forecast advantage: The AGC provides a weekly economic news forecast, called the Data DIGest, with commentary from its chief economist that is free for association members, as well as monthly employment reports.
The Associated Builders and Contractors, a construction industry association founded on the merit shop philosophy, publishes the monthly Construction Backlog Indicator, which shows work set to be performed by commercial and industrial contractors.
The association also produces the Construction Confidence Index, which highlights contractor expectations for sales, profits, and staffing.
In May 2021, the backlog and sales confidence continued to grow, while confidence for profit margins and staffing went down slightly. According to Anirban Basu, chief economist for ABC, this is significant in the face of rising material and labor costs and other challenges, and it indicates that contractors should see growth through the rest of 2021.
Forecast advantage: Because the Construction Backlog Indicator examines work under contract but not yet performed, it is highly specific regarding the future activity of construction firms. ABC member firms working in nonresidential segments are surveyed monthly to collect the data.
As the largest trade association for equipment rental operations, the American Rental Association issues forecasts on equipment rental revenue that are periodically updated throughout the year.
Construction/industrial rental revenue in the U.S. is expected to grow 3% in 2021 and then see significant growth in 2022, with an estimated 12% increase, according to the latest report. This means that rental revenue for this segment should exceed the pre-pandemic peak it achieved in 2019 by the end of 2022.
Scott Hazelton, director of economics and country risk for IHS Markit, a forecasting firm that partners with ARA, says that the Architectural Billings Index, a leading indicator for construction market conditions, is suggesting a strong recovery for next year.
Forecast advantage: ARA members can subscribe to Rentalytics, which provides forecasting tools, macro trends, and quarterly economic digest provided by IHS Markit.
Published by Construction Equipment and sponsored by Case Construction Equipment, the Annual Report & Forecast surveys subscribers of Scranton Gillette Communications and SGC Horizon construction magazines. About 1,700 subscribers responded to the 2021 survey, with home builders and fleet managers leading the categories of respondents.
The 2021 report found most respondents expected their businesses to experience a modest recovery from the pandemic this year.
Almost a quarter of fleet managers said they will purchase fewer machines and 15% will buy used equipment, according to the report.
Forecast advantage: The Annual Report & Forecast breaks respondent information down into five sectors: fleet managers, transportation, water infrastructure, home building, and nonresidential.
The 2021 State of the Construction Industry Report, published by Equipment Today and forconstructionpros.com, rounds up expert economist insights from the National Association of Home Builders, the Associated Builders and Contractors, Dodge Data & Analytics, and the Associated General Contractors of America.
It highlights the factors that are driving commercial, housing, and public construction projects, and the sectors will experience the most significant upticks and downturns in activity. It also analyzes the impact that construction materials and the skilled trades will have on the industry.
Forecast advantage: This report is valuable because it aggregates information from multiple associations and organizations and summarizes key findings and trends.
Other Noteworthy Construction Forecasts
Looking for more content designed to provide additional insights for heavy equipment management? Make sure to sign up for the Gearflow newsletter here.