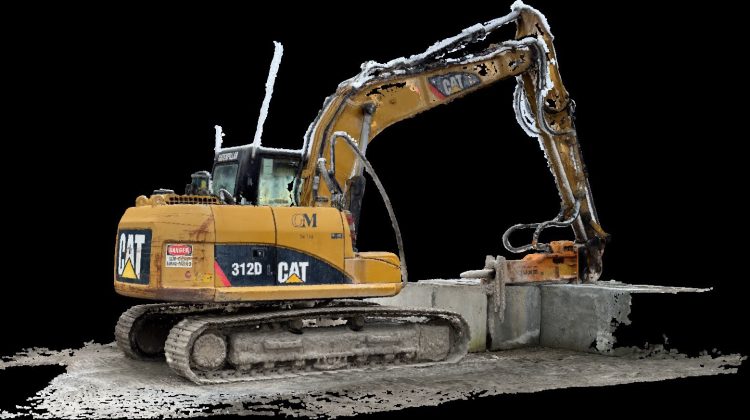 By Karen Scally
Today's construction equipment inspections are quickly evolving past paper checklists and scribbled comments.
Many contractor crews are already using apps or other digital documentation, as well as taking pictures and video to provide deeper insights and additional context, as part of their daily walkarounds.
But what if the images from your smartphone or tablet were powerful enough to tell a more meaningful story about your heavy equipment fleet's utilization?
What if the picture was more than a picture? What if it contained actual data points that could better inform proactive fleet maintenance?
Jonathan Stephens, director of marketing for Everypoint.io, says we're headed toward a future where a few minutes spent capturing pictures or video with the camera built into your phone could result in more productive construction equipment inspections.
Envision your fleet management team having the ability to zoom into a photo of an asset to accurately measure the tread depth of your tires to track their wear.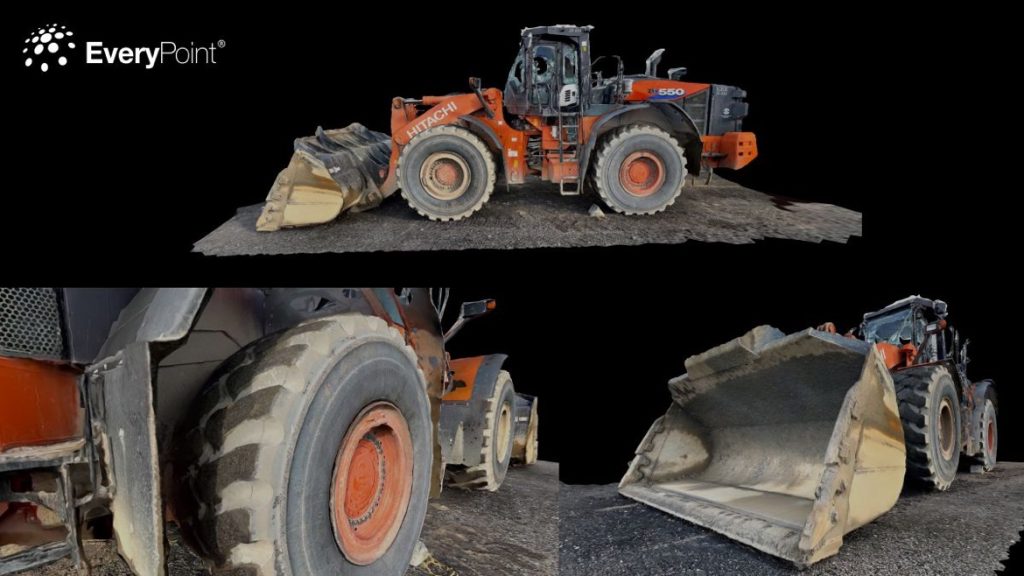 This is not a pipe dream; this is coming, Stephens says. Technology that once required expensive hardware or specialists to create robust, data-filled 3D models is quickly becoming attainable to the masses, as the power and capabilities of new phone and tablet cameras increases.
"When we saw the iPhone with the LiDAR come out, we were like, oh boy," Stephens says.
Everypoint, based in the Seattle area, is a spatial computing company that's looking to shift its services from commercial bulk material and stockpile measurements to new markets, including construction.
Stephens recently pulled back the curtain on this emerging tech and its applications at the Association of Equipment Management Professionals 2021 EquipmentSHIFT conference. In this article, he shares how 3D models taken with your phone could transform construction equipment inspections — and the future of fleet management.
Why Phone Cameras Are Changing Construction Equipment Inspections
Until just a couple years ago, in order to capture images that had the depth and data to create 3D models, you would need a laser scanner, LiDAR sensor, or other mapping technology and often a surveyor or geospatial firm to help perform the work.
That's no longer the case.
In 2020, the iPhone 12 and the iPad Pro introduced integrated LiDAR, making photogrammetry, which is the science of obtaining data from photos to make 3D models, possible right from your fingertips.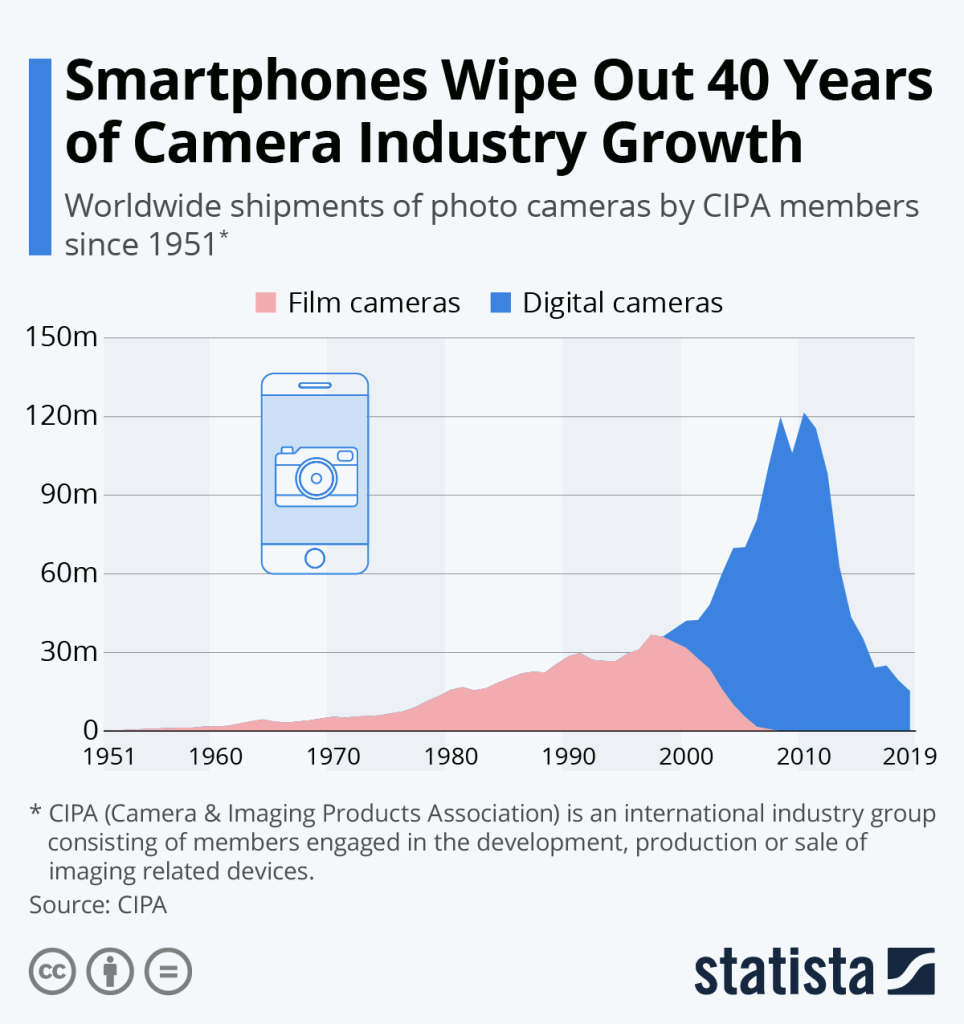 With smartphones serving as the primary way that people today take photos, Stephens says it would be natural to use these devices increasingly for fleet maintenance purposes by taking multiple photos or a walkround video of their construction equipment. The mathematical formulas Everypoint uses in its modeling engine converts the photos into 3D.
"When you've got lots of photos at different angles and different aspects, you can recreate something in three dimensions," he says.
Before you think this all sounds too complicated, Stephens says it's actually quite easy.
"If you can take a picture or video of your kid blowing out the candles on his birthday cake, you can model something in 3D," he says. "Then you can start to do things with those 3D models."
How 3D Models Can Improve Construction Equipment Inspections
So what can you do with 3D models of your equipment?
Stephens says they could be used to:
Inspect equipment remotely
For example, photos or videos taken of a dozer on a job site, its components, such as the blade or its tracks, could be easily examined by your fleet management team located off-site.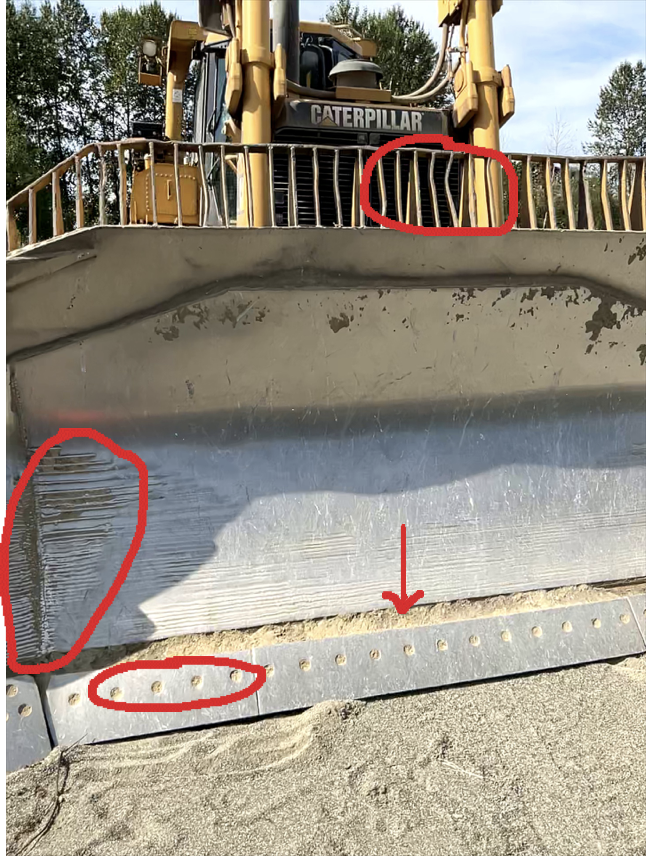 "You can click on the model, zoom in on a specific point, and see all the pictures that make up that point on the model," Stephens says.
Problem areas can be noted on the models for improved documentation and sharing.
Modeling allows for precise tracking of the deterioration of tire sidewalls, bucket teeth, and more, as well as actual measurement of tread depths right from the file. Repeated scans of equipment can establish a history that makes it easier to plan and schedule maintenance.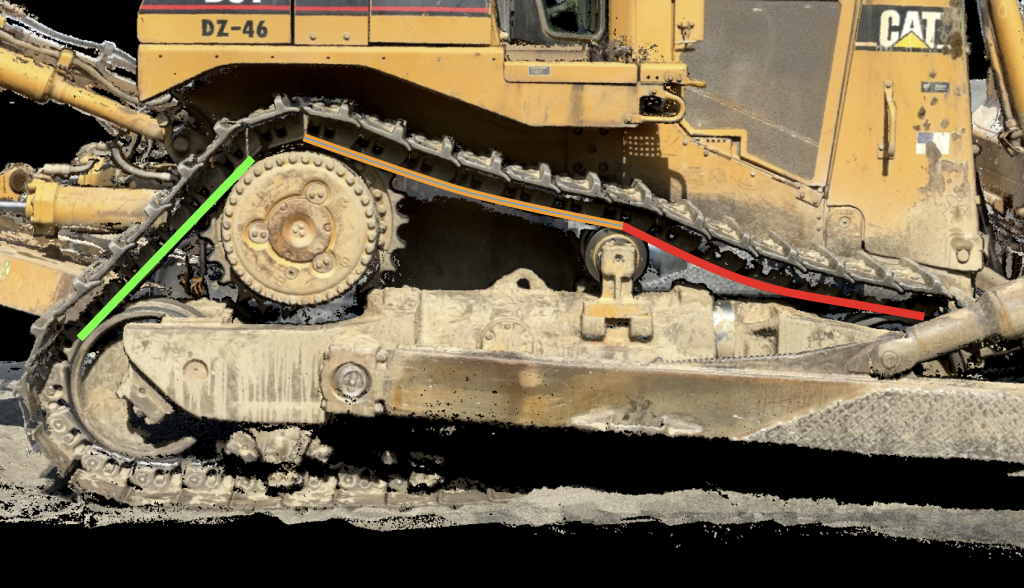 "If you measure something over and over, we can start to monitor the wear of a tread, and it'll automatically figure out how the diameter of the tread has shrunk," Stephens says.
Through streaming data association of multiple images of a piece of equipment over time, predictions can begin to be made.
"We can train computers to look for things and say OK, that's coming out of spec, and though it's something that is not a problem today, you need to start addressing these issues before they become one," Stephens says.
Currently, Everypoint is preparing to offer its 3D processing engine as part of a licensing agreement for app integration, Stephens says.
But before this technology becomes widely available to the market, he says contractors can start taking thorough, frequent pictures and videos now as part of their routine construction equipment inspection workflows.
Stephens says building this visual story of your fleet can serve as the foundation for more valuable equipment data that can improve your productivity going forward.