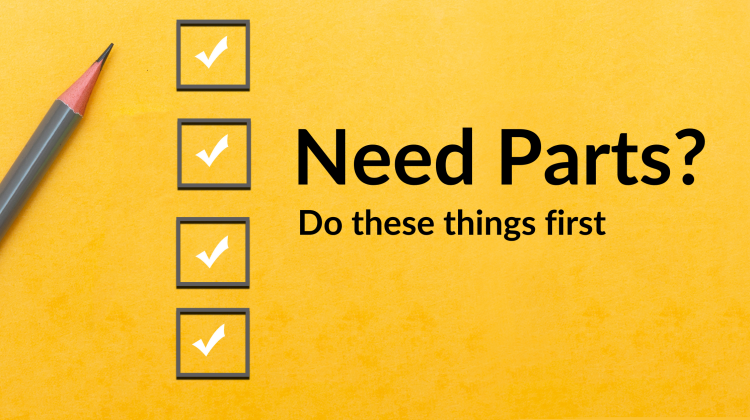 By Karen Scally
Your construction equipment is down.
You need replacement parts — and fast.
Your gut instinct is to grab your phone to call your supplier or do a Google search.
But before you do anything, do you have all the info you need to quickly find your heavy equipment parts?
If you don't have these five essential pieces of information before you start your search, you will actually waste precious time and slow down the process of securing the right parts for your machine.
We've put together a comprehensive checklist of the most important info you must have in hand in order to speed up securing the correct part and getting your machine back up and running.
Spending a few minutes to gather these details before you head to Google or contact your distributor could save you hours of back and forth with sales reps. Or worse, you end up ordering a part without verifying fitment and once it arrives, it's the wrong one — and you have to start all over again.
Here's what you need to know:
1. What's the MPN of the part you want to replace?
The MPN is the Manufacturer Part Number, and it is the single most important piece of information you need to quickly find the appropriate replacement part for your construction equipment.
Where can you find the MPN?
Typically it is stamped on the part or the part may have an identification plate. If you cannot locate it there, reference your manufacturer's equipment parts manual.

Have Your MPN Handy?
You can start your parts search here or by texting us directly at (779) 212-7434.
2. What's the make and model of your machine?
Next, note the make and model of the equipment that needs the part.
Examples of the make and model include a Bobcat T870 Compact Track Loader, a Cat 330 Excavator, or a Genie GTH-1256 Telehandler.
3. What's the machine's serial number?
Many brands of equipment require the serial number of the machine to search availability and ensure fitment or offer it as an alternative way to search for a part if you cannot locate the MPN.
You can find the serial number on the identification plate that is typically on the side of the machine, often near the cab. You can also view the location of your serial number by referencing the first few pages of your parts manual.
4. What's your shipping zip code?
Your shipping zip code helps a construction equipment part supplier provide an estimate of the shipping fees, if the part needs to be delivered. It is preferential to ship your parts to a commercial address, because a residential address will incur extra fees.
What is the difference between residential vs. commercial shipping?
Shipping to a residential address brings additional charges, because residential areas typically require different types of transport due to weight and access restrictions, as well as liftgate service to unload your order. A residential delivery is defined as one that occurs at a property that has a home or residence located on it.
Residential customers also often do not have the same availability to receive deliveries as those at a commercial location, which is usually open during regular business hours to meet the freight carrier to unload the order.
In order to qualify for commercial shipping, your address must be designated as such by the common carrier, which means it typically is zoned as a commercial address.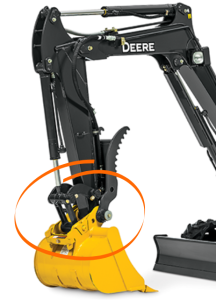 5. Take a photo of your current part and its location on the machine.
Your sales rep may ask you to send a photo of your part and its location on the machine to help verify fitment information.
Photos should be clear, well-lighted, and the highest resolution possible. Show how the part fits into the entire assembly, if applicable. For example, if you are searching for an excavator bucket, take the photo so it shows the machine's coupler at the base of the boom arm.
Additional info needed for specific heavy equipment parts
There are certain categories of heavy equipment parts that require further details to ensure proper fitment. Here's the info you also need to provide for the following parts:
Bucket Teeth
Number of teeth and retainers you would like to order
Length and width of the tooth with the least amount of wear currently on your bucket
Cutting Edge
Full width of the machine's bucket
Number of bolt holes on the bucket
Center to center bolt hole separation
Thickness of the edge
Bolt hole diameter
Excavator Bucket
Type of bucket desired, i.e, flat or toothed bucket
Current coupler style
Glass
Location on the machine, i.e., door, right or left side, top, or rear
Size of the tires size currently on the machine
Style of OTT tracks desired, i.e, rubber, steel, steel pads, etc.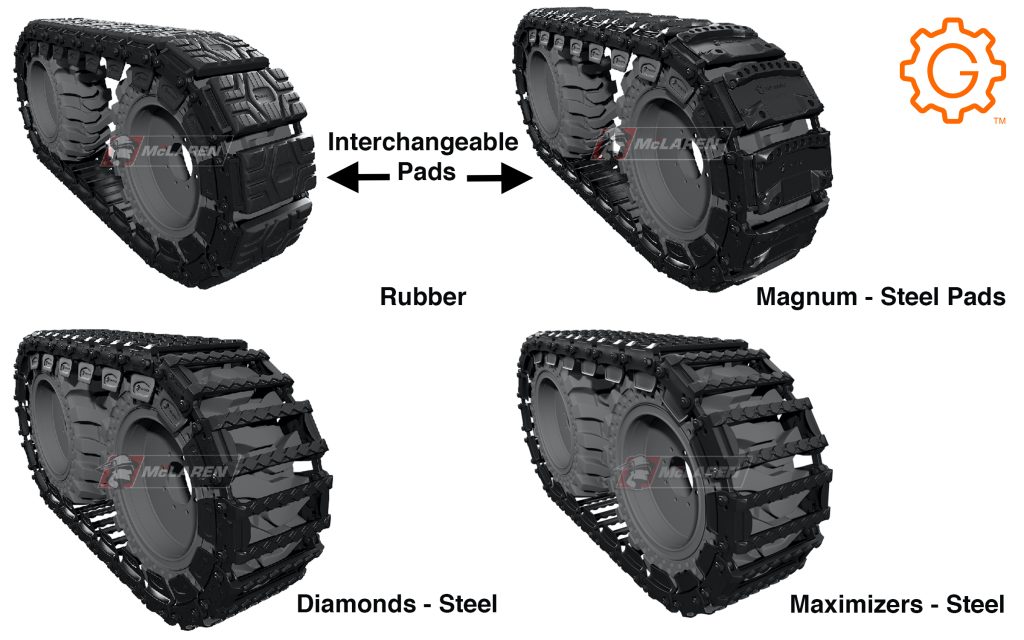 Size of your current tracks, located on the inside lip of the tracks
Skid Steer/CTL Forks
Length of forks desired
Whether your skid steer has a universal skid mount
Whether you also need a carriage
If you also need a carriage, which type, i.e, walk-through or standard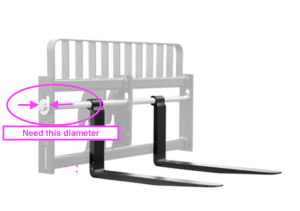 Snow Blade
Width needed
Coupler style, depending on machine model
Telehandler Forks
Length of forks desired
Shaft diameter
Number of tires you would like to order
Type desired, i.e., foam-filled, solid, or air (pneumatic)
Current tire size
Number of lugs
Whether you need wheel assemblies as well
When shopping for heavy equipment parts, the rule of thumb is the more specific information you have about the part you need, the better. Starting your search for the part with these details already compiled will help ensure you find the part you're looking for.
Are there other pieces of information that you've found beneficial to have on hand when you shop for parts? Please comment below.
Looking for more content designed to provide additional insights for heavy equipment management? Make sure to sign up for the Gearflow newsletter here.
Are You Ready to Sell More Online?
Join the largest parts marketplace built for construction — the one place where equipment owners and fleet managers can buy their parts from suppliers they trust so they can get back to work.